We can't think of a more appropriate name for this drool-worthy restaurant. After trying the new all-you-can-eat Thali weekend lunch at 2 Fat Indians we were rolling out of the Beaufort street establishment with wide smiles and bursting bellies.
With stylish interiors, outdoor seating, uber comfy booths inside and a swanky bar, it's perfect for date night, girls catch ups or big group affairs.
After tucking into a light entree of pappadums in prep for the feast ahead, our eyes popped as platters fit for royalty emerged from the kitchen! With enough chow to give any foodie a head spin, we were pretty sure we had died and entered curry heaven.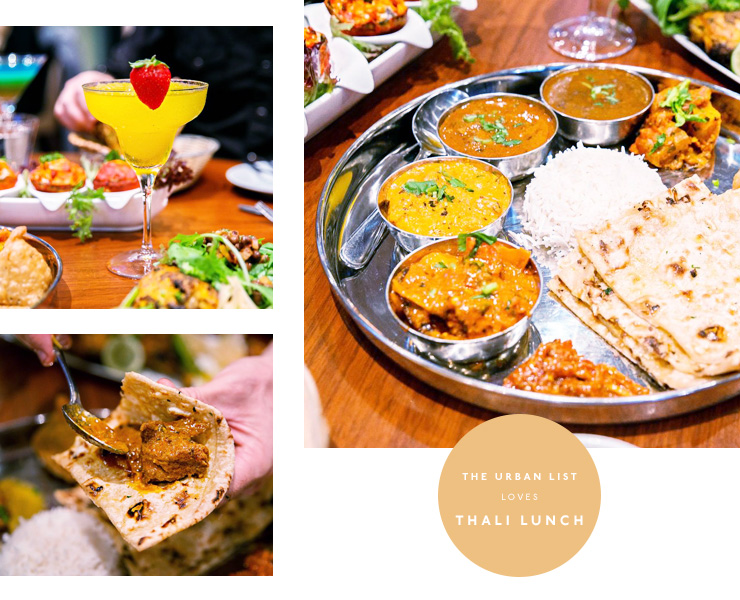 Four delectable dishes including melt-in-your-mouth lamb korma and a tantalising chicken tikka masala were surrounded by a mountain of saffron rice. Not knowing where to start, we decided to strategically test just one mouthful of each and decide on our faves. One problem. We could not.
The barramundi was cooked to perfection and bursting with different spices and the ajwain tikka paneer was like nothing we had tasted before. This dish is comprised of cottage cheese coated in carom, yoghurt and dried fruit. It was like having dessert for dinner (ummm yasss please!) We aborted our plan and decided to just eat as much as we could including the short crust pastry samosas stuffed with delish potatoes and peas. And if you can manage to finish any of the curries on the platter, you can get them all refilled! Hallelujah.
We were pretty full at this stage, but we knew we couldn't leave without testing their signature butter chicken and lamb rogan josh. The tender meat was smothered in a rich and creamy sauce, which we mopped up with our garlic naan and roti, making sure we didn't leave a single bit behind!
As we all know, there is no feast without dessert, so we mustered up the strength to try the heavenly gulab jamun, a dumpling soaked in saffron and rose infused syrup. While we struggled to fit the dumpling in, we sipped up that syrup like our lives depended on it.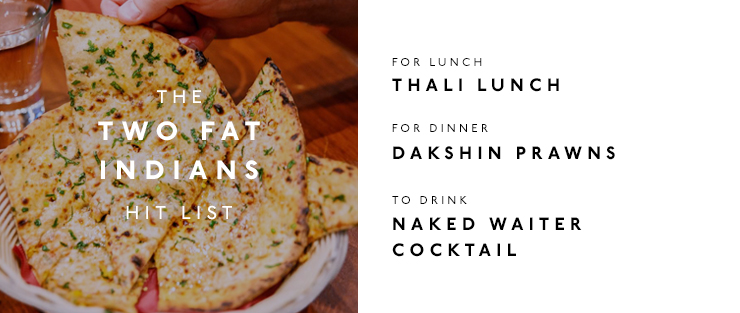 The drinks menu is about as long as a novel with something for every preference. We worked our way through the signature cocktail list, our favourite being the bright blue cherry topped avalanche. The Mumbai mojito was also the perfect treat to cool down our taste buds but heed our warning: once you start on the avalanches you really can't stop.
If you're not feasting on their weekend lunch special, you can pop in on Tuesdays for bottomless butter chicken…yes—an endless bowl of butter chicken. We have a feeling we might be seeing a whole lot more of this Mt Lawley fave.