When it comes to sun-drinking there are three golden rules—1. Your drink must be lower in alcohol so you can go the distance, 2. It must be refreshing enough to cool you down and keep you cool, and 3. It has to be the perfect accompaniment to summer share food. And the drink that checks all of these boxes is the aperitif.
Designed to stimulate the appetite, the aperitif, which originated in Italy and France, is all about getting together with friends, sipping refreshing vermouth, spritzes and light cocktails while enjoying pre-dinner delights—those Europeans sure know how to live well!
Two of our favourite aperitifs for sun-drinking have to be the aromatic and refreshing Martini and the fruity and uplifting St-Germain, so we've buddied up with the crew from Bacardi-Martini Australia to bring you six delicious cocktail recipes to whet your appetite this summer.

For those not acquainted with St-Germain, let me introduce you to your new best friend for 2017. Known as the bartender's salt and pepper (because it makes everything taste better) and made from fresh elderflowers, St-Germain will have you slowing down from your daily hustle, as the French do so well. Here are four of our favourites you need to try this summer.

The number one vermouth and sparkling wine brand in the entire world, Martini is made with more than 40 botanicals from all over the globe, including roses from Morocco, cloves from Madagascar and cinnamon from Sri Lanka. Here are three citrus-loaded vermouth cocktails that you need to add to your repertoire, stat!
Enjoy!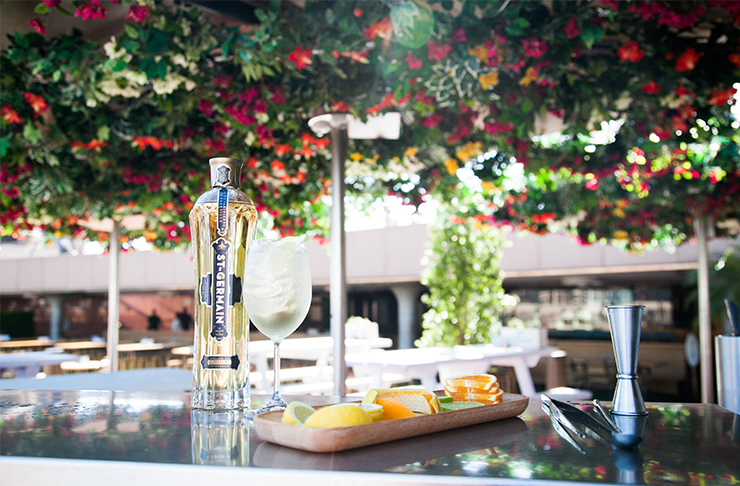 Editor's note: This article is proudly sponsored by Bacardi-Martini Australia and endorsed by The Urban List. Thank you for supporting the sponsors who make The Urban List possible. Click here for more information on our editorial policy.
Image credit: Federica Portentoso / Design: Gabby Stjernqvist