Our younger years were spent relying on mum to do practically everything for us and our early twenties were spent going out and throwing caution to the wind. Then 25 hits, things start to get a little more serious, and the responsibilities start to pile up. Welcome to dreaded adulting.
Here, we've teamed up with RAC Insurance, to bring you nine tips that'll make adulting not just easier but—dare we say—fun.
Finances
#1 Audit Your Expenses
Now that you're an adult, you're undoubtedly juggling a bunch of pesky bills. From rent and HECS debt to gym memberships and phone bills, auditing your expenses can help you figure out the important things like whether you can afford that extra espresso martini. Based on your paycheque, take the time to figure out your hard expenses (think: phone bills, rent, fuel), then calculate how much cash is leftover and allocate it to categories that are relevant to you, like entertainment or shopping. Once you have a realistic budget to work with, you'll actually save money.
#2 Automate Your Bills
Setting up automated payments for your bills on payday can be a real lifesaver. You'll save yourself the heartache of manually paying bills and waving goodbye to those hard-earned coins. You also won't be tempted to spend the cash on a new outfit or drinks at the bar, because what's more important? Owning a third pair of white sneakers or hot water?
#3 Get The Right Insurance
We can plan as much as we like, but sometimes things happen that are out of our control and it's best to be prepared. If you're out on the roads make sure you're backed by a solid car insurer. RAC Insurance is a team of Perth locals, so they know WA roads and the stress that can arise if you do run into trouble. Get a quick quote online for comprehensive car insurance and your future self will thank you. Whether it's your car, health, work or life insurance, it's always better to be safe than sorry and always remember to read the Product Disclosure Statement to make sure you get the right cover for your needs.
Health
#4 Start Meal Prepping
Now that mum's not around to pack your lunch it's time to step up and do it yourself. Plan out your meals so you won't be tempted to buy that greasy burger come lunchtime and you can spend those saved dollars on a few cheeky cocktails after work. Adulting is all about compromise, right?
#5 Make Time For Exercise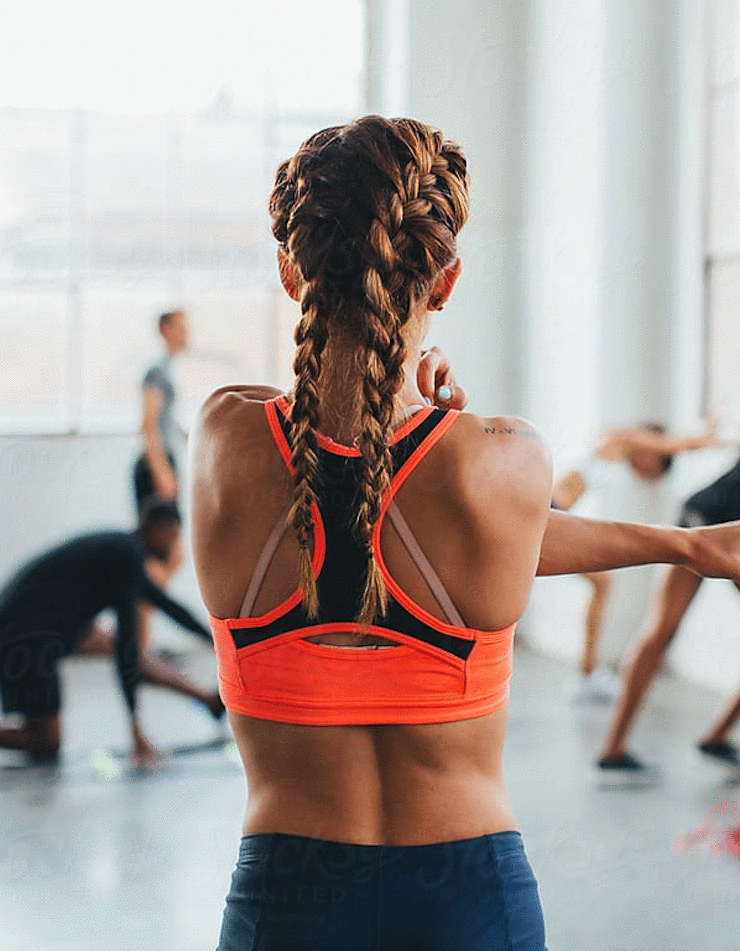 Claiming you don't have time to exercise is the oldest excuse in the book and we're here to shake you out of that negative mindset. There are plenty of ways to work a little exercise into your day, try skipping the elevator and taking the stairs or using your lunch break to hit a spin class. If you're choosing to spend hours scrolling Instagram or rewatching Friends on Netflix, consider swapping some of that time for exercise.
#6 Go To Sleep At A Reasonable Hour
Whether it's prioritising Netflix or smashing out a few extra emails before bed, not getting enough sleep can be seriously detrimental to your health. Aim for at least eight hours but if you have issues winding down, try a calming chamomile tea, reading a book, and ditching your phone at least an hour before bed (the blue light tricks your brain into thinking it's daytime). We're our best selves when we're rested, our productivity at work skyrockets, and we're more willing to socialise with mates when we've got a little extra energy.
Career
#7 Set A Career Goal
So, you've finally shot a serious LinkedIn profile pic but you're not entirely sure where you should be applying to. Think about your end game. Where do you want to be in five, 10 and 20 years? Once that's sorted you can start to make a game plan to get you there. Whether it's reaching out to mentors in your office or hitting up creative conferences to keep your inspiration alive, it's time to make your career dreams a reality.
#8 Start Upskilling
If you want to move ahead in this game, you'll need to consistently upskill and work on your resume. The best part? It doesn't need to cost a dime. Use the free tools available to you like YouTube and you'll find a wealth of online courses at your fingertips. Whether it's learning to code or mastering Photoshop, your resume will be sparkling in no time.
#9 Don't Take Yourself Too Seriously
Sure, your career is important but for all you workaholics out there, make sure you take time to chill. Say yes to those after-work drinks and no to staying back to respond to emails. It's time to add a little selfcare into your life without feeling guilty because nailing that elusive work-life balance is incredibly important (and achievable) for avoiding burnout.
Adulting can be hard, but RAC Insurance is here to make it easier. These guys are local, so you'll speak to a Perth agent who knows a thing or two about getting around WA roads—plus they give back to the community. That's what we call a win-win.
Do yourself a solid and take advantage of their $100 discount in the first year when you switch to a RAC Comprehensive Car Insurance policy online.
Editor's note: This article is sponsored by RAC Insurance and proudly endorsed by Urban List. These suggestions give a general idea of some of your car insurance options—you'll need to decide what's appropriate for you. Before buying RAC Insurance, always read the PDS to see if the product is right for your needs. Thank you for supporting the sponsors who make Urban List possible. Click here for more information on our editorial policy.