It's no secret that Bali is home to some of the most glorious sandy shores perfect for sunbaking or stargazing anytime of day or night. And while it may seem daunting, we've decided to take one for the team and create a glorified travel bucket list filled with the best beaches in Bali.
Whether you're after a secluded private little oasis, or a bustling beach to watch sunset from, Bali's best beaches have something for everyone
Read on for the best beaches in Bali.
Echo Beach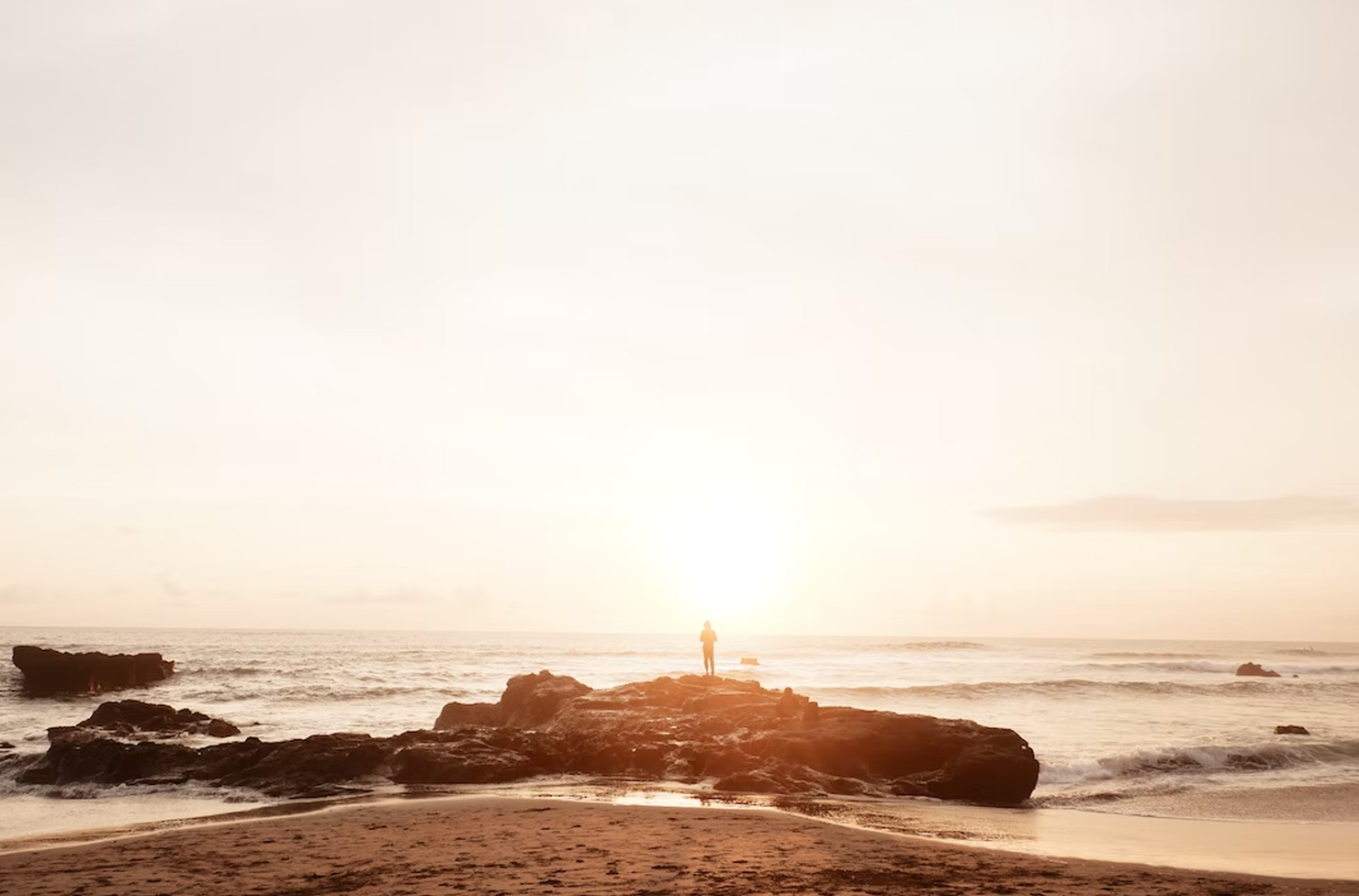 Right in the heart of cosmopolitan trendy Canggu sits the surfer's paradise Echo Beach. Once a quiet secluded surfy spot, this beach has gained enormous popularity over the past few years with the rise of fabulous beach clubs and hip acai bars and new restaurants along the main strip. A stunning location to watch the Indonesian sunset, you'll be able to settle in with a cocktail at La Brisa or The Lawn and toast another perfect Bali day.
Jimbaran Bay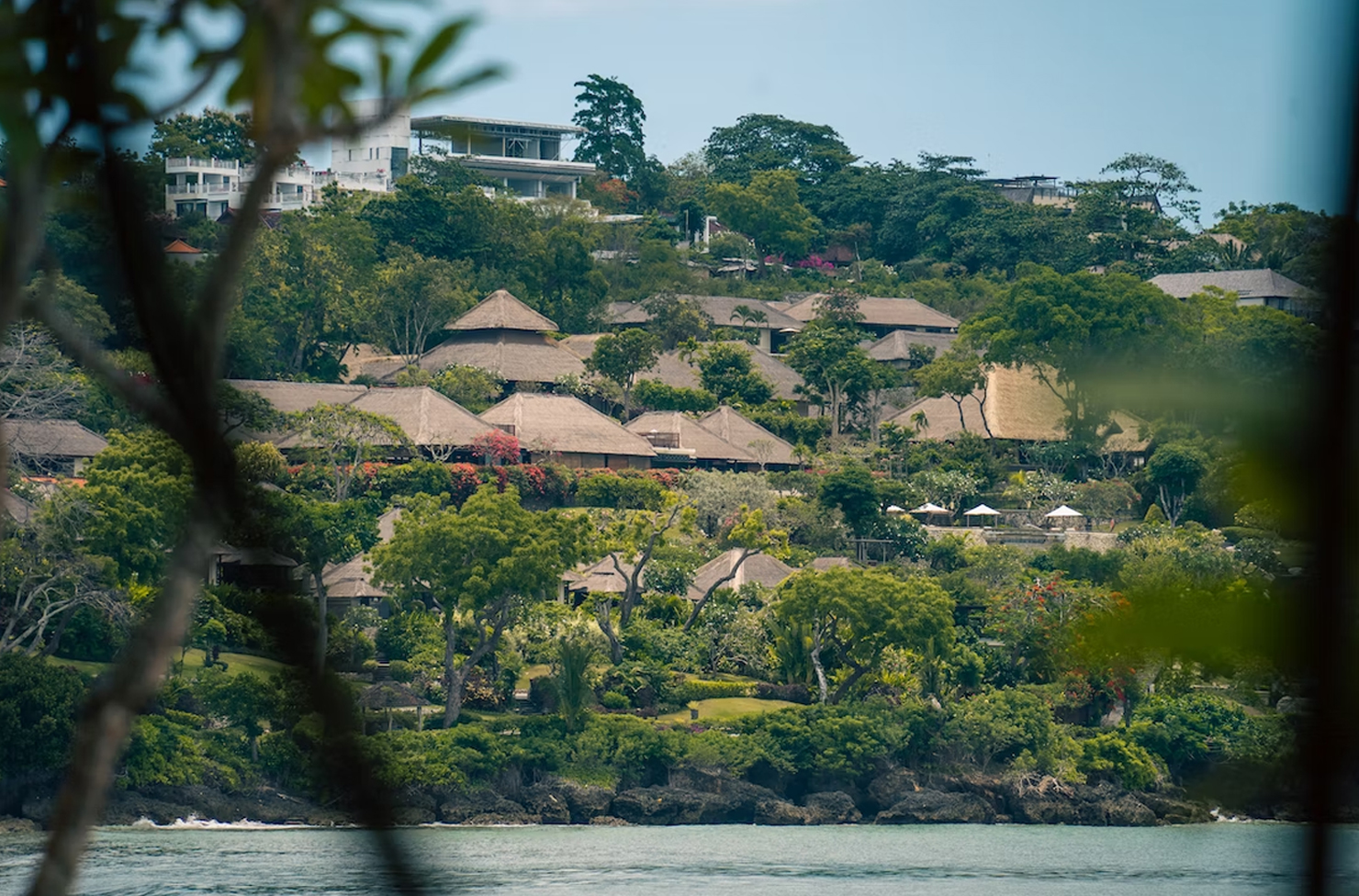 A trip over to Bali wouldn't be complete without a luxe seafood dinner with your toes in the sand at Jimbaran Bay. You'll see countless restaurants dotted along the shoreline with tables and beach umbrellas tucked right by the water for the ultimate sea to table experience. Great in the daytime for a feed and a relax too, you'll always find plenty to do around here.
Sanur Beach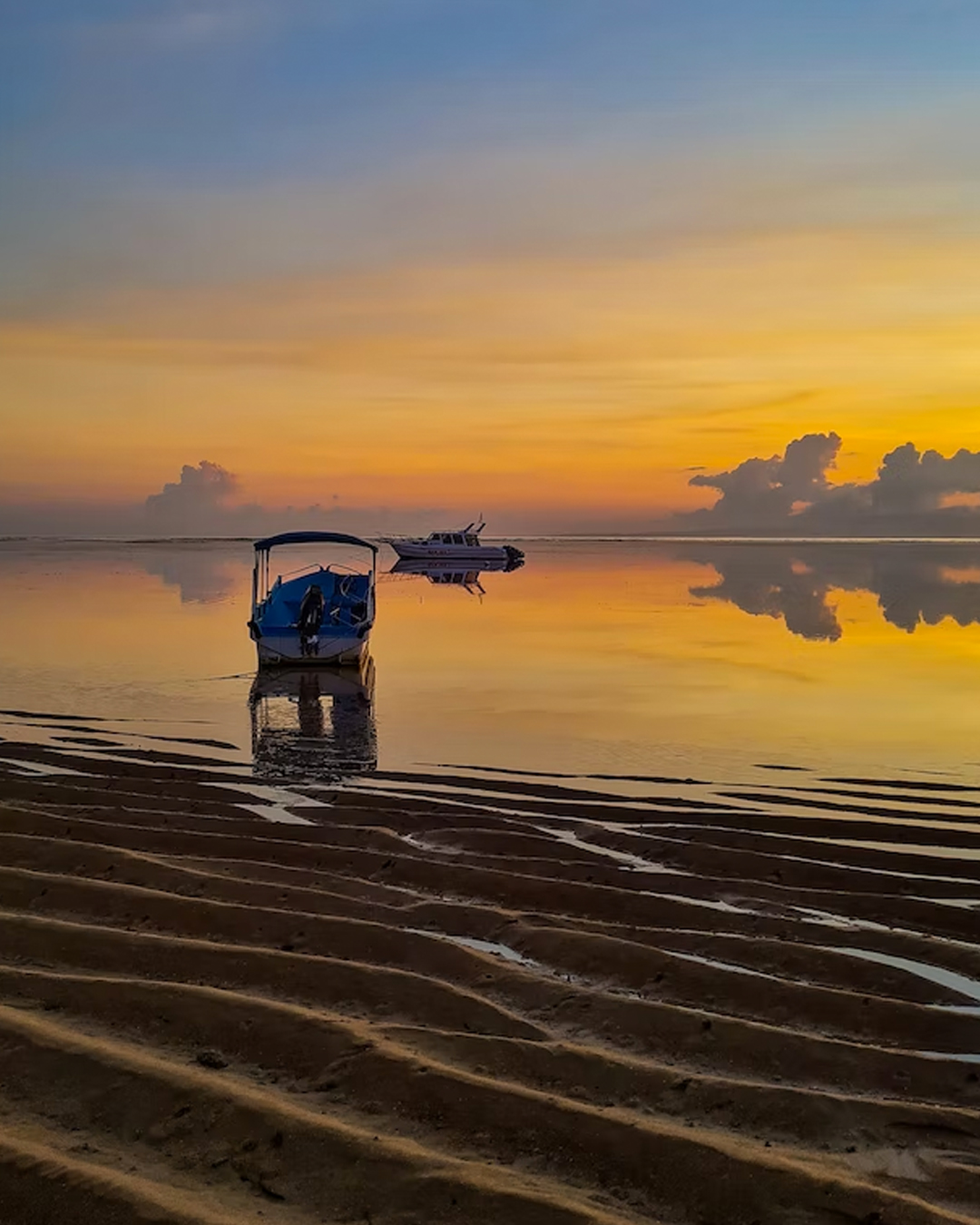 Another rapidly growing area of Bali, Sanur is quickly becoming an alternative to crowded Seminyak that's family friendly and relatively clean in comparison to places like Kuta and Legian's beaches. With over 5 kilometers of sparkling ocean and mostly uninterrupted shoreline, this is the ideal spot to park the family for a day and grab some lunch from one of the local beachside restaurants or food carts around if you're feeling adventurous.
Suluban Beach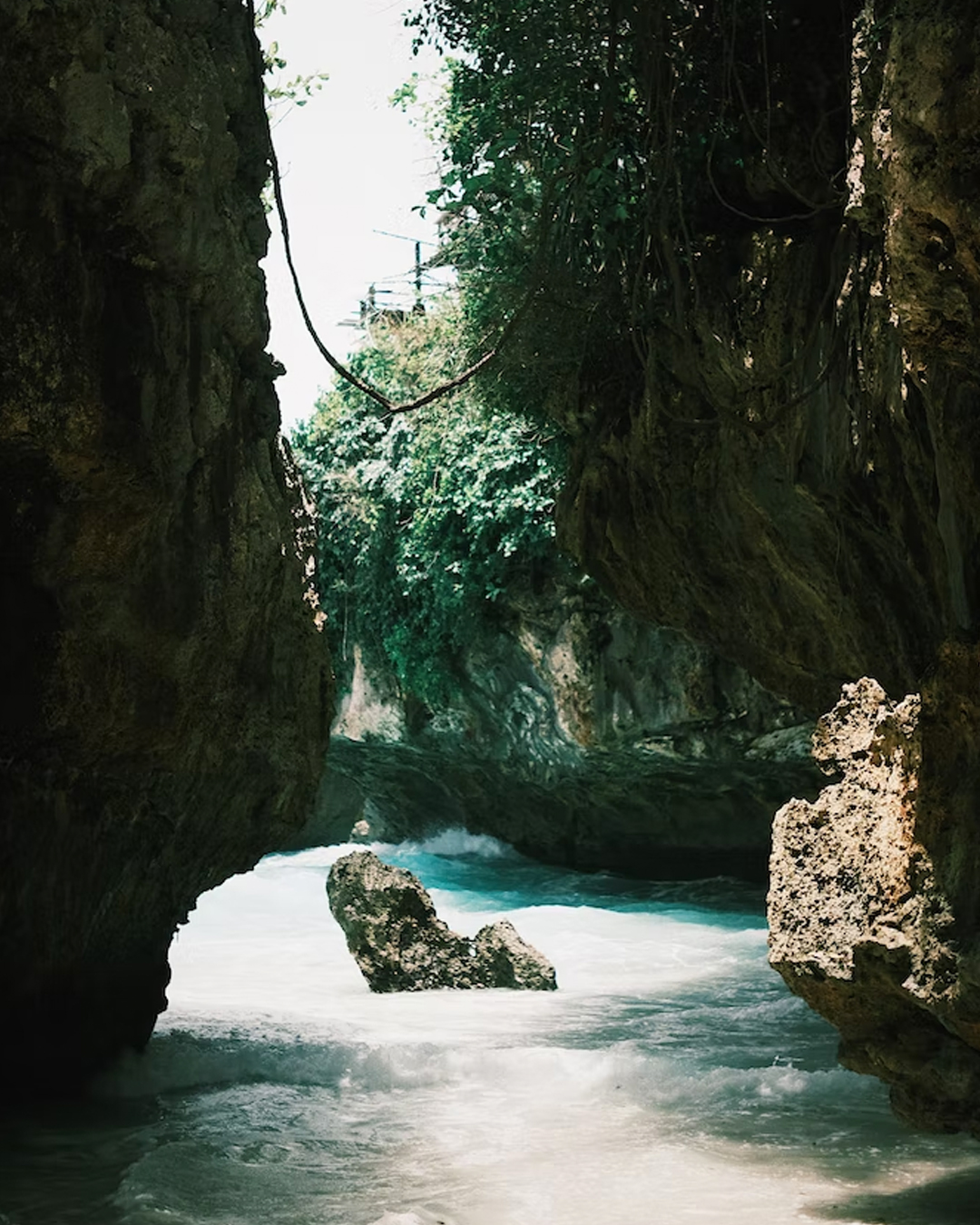 For those keen to get away from the busyness of the center, Suluban Beach offers gorgeous clear waters directly below Uluwatu's popular Single Fin bar. Access is not particularly quick or easy with plenty of steps and caves to pass through, but we can guarantee you that the turquoise waters and secret little paradise is definitely worth it. It's also the main access point to the famous Uluwatu Surf Break, so make sure to bring down your boards if that's your vibe too.
Thomas Beach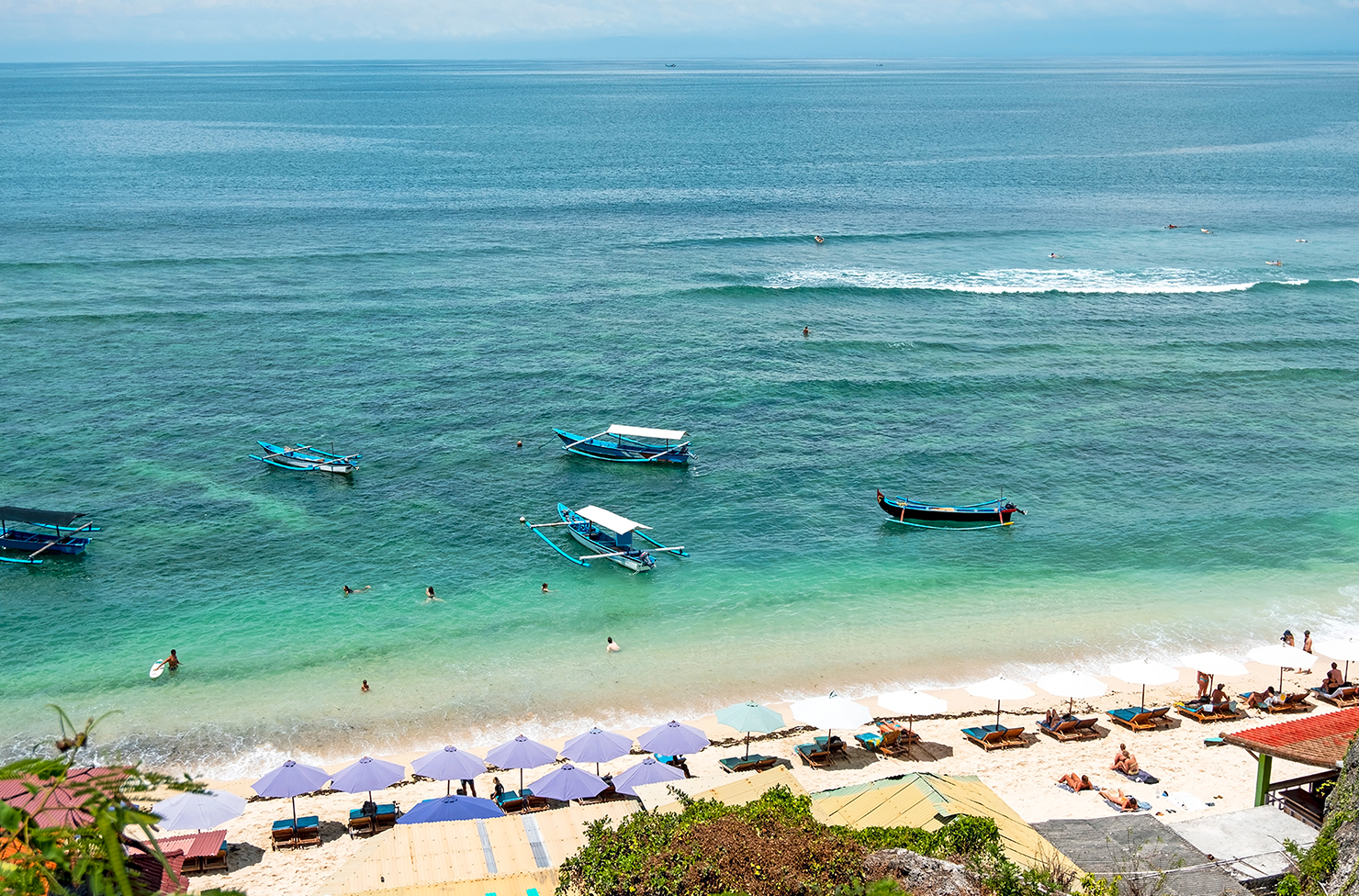 Accessible only through a gravel lane and winding stairs lies Thomas Beach - one of the quietest remaining beaches on the Butik Peninsula. Even though a bunch of cool restaurants have now found their way to the entrance point, this beach is still relatively peaceful and promises some spectacular sunset views. Great for a romantic adventure or a little day trip away from the chaos of Bali's center, we know you'll fall in love with this little Uluwatu gem.
Bingin Beach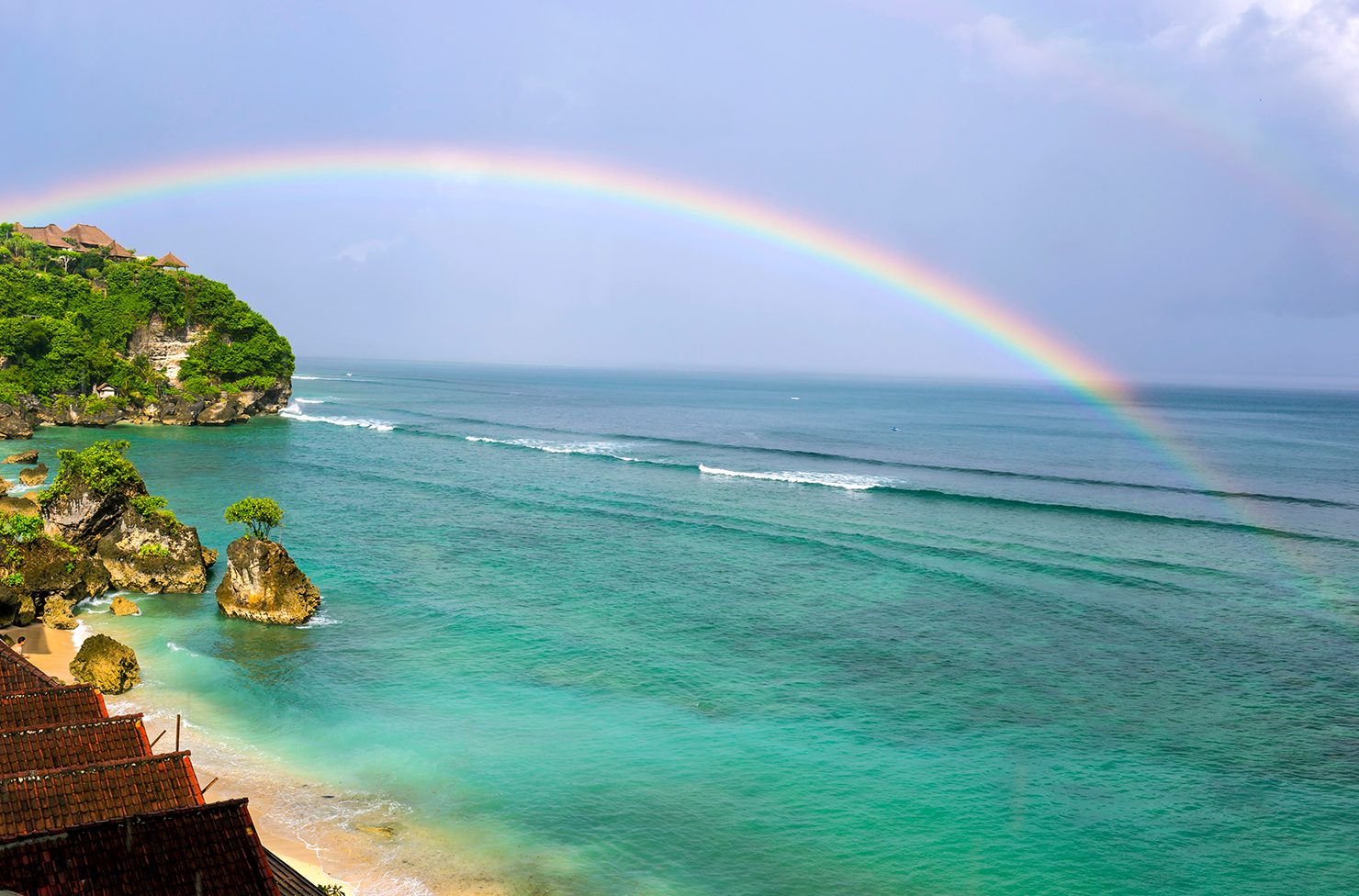 Definitely one for the thrill seekers, Bingin Beach is about as secret as they come with nothing but some handmade wooden signs guiding you to this unbeatable little coastal strip of delight. Beloved by bohemians and surfers alike, this cliff-side beach is ideal if you're wanting to catch some rays without all of the classic tourist traps. Why not grab some brekky from one of the local healthy cafes nearby, grab a towel and spend the day completely unwinding here.
Karma Beach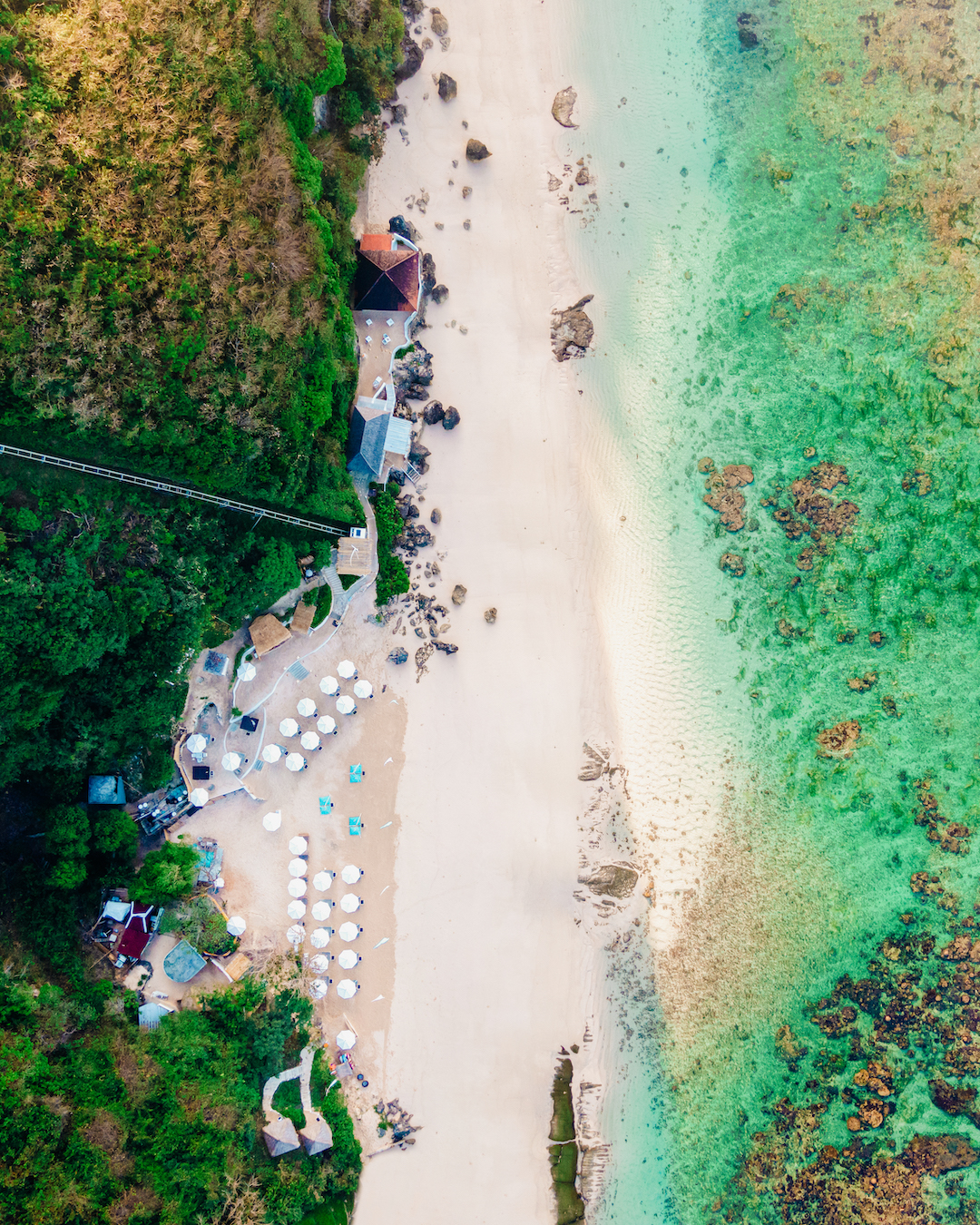 This completely OTT luxury private beach adjoined to the Karma Kandara Resort reminds us of some sort of Grecian beachside paradise hidden on the Indonesian shores. With crystal blue waters at your door, this is a dreamy spot for watersports and snorkelling, or if you're simply wanting to lounge and enjoy the sunshine, then there are some seriously luxe designer cocktails ready for the sipping. Delightful.
Dreamland Beach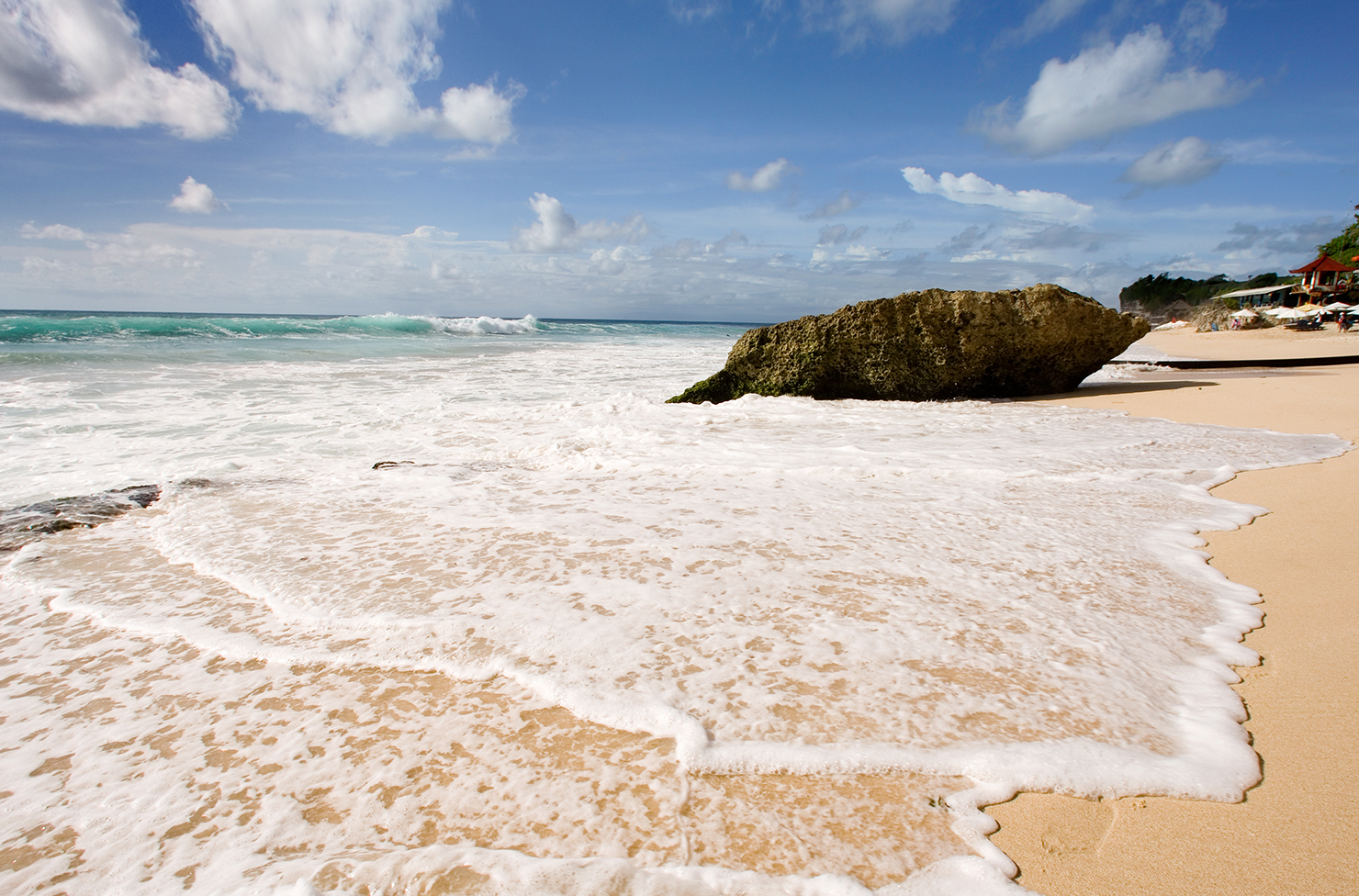 Apparently the Aussies have aptly named this beach 'Dreamland Beach' and has quickly become known as the new Kuta Beach despite its location in Uluwatu around 30 minutes from the busy heart of the city. Wonderful for family groups with its wide open spaces and relatively wave-free waters, this is the perfect place to pop up an umbrella and let the kiddies run free without the stress of any dangerous rocks or busy roads.
Nusa Lembongan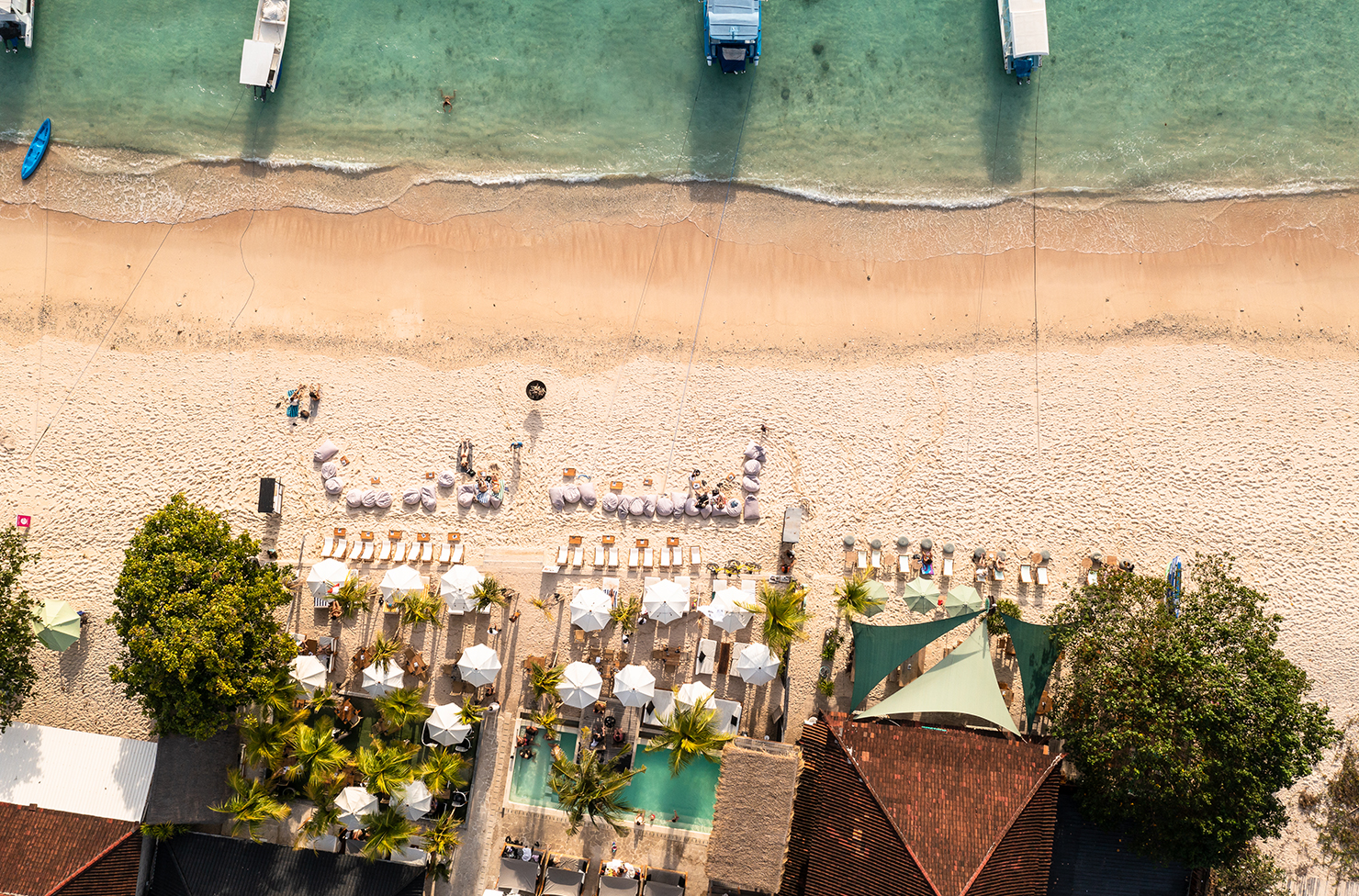 While not technically in Bali, this little island paradise is just a short ferry ride away with definitely worth a few waves for its unparalleled sparkling seas and blue waters perfect for all sorts of watersports and snorkeling. Lembongan feels straight out of a postcard with its whiter sands and chilled hippie vibes that are far more laid back than those of the mainland.
Nusa Penida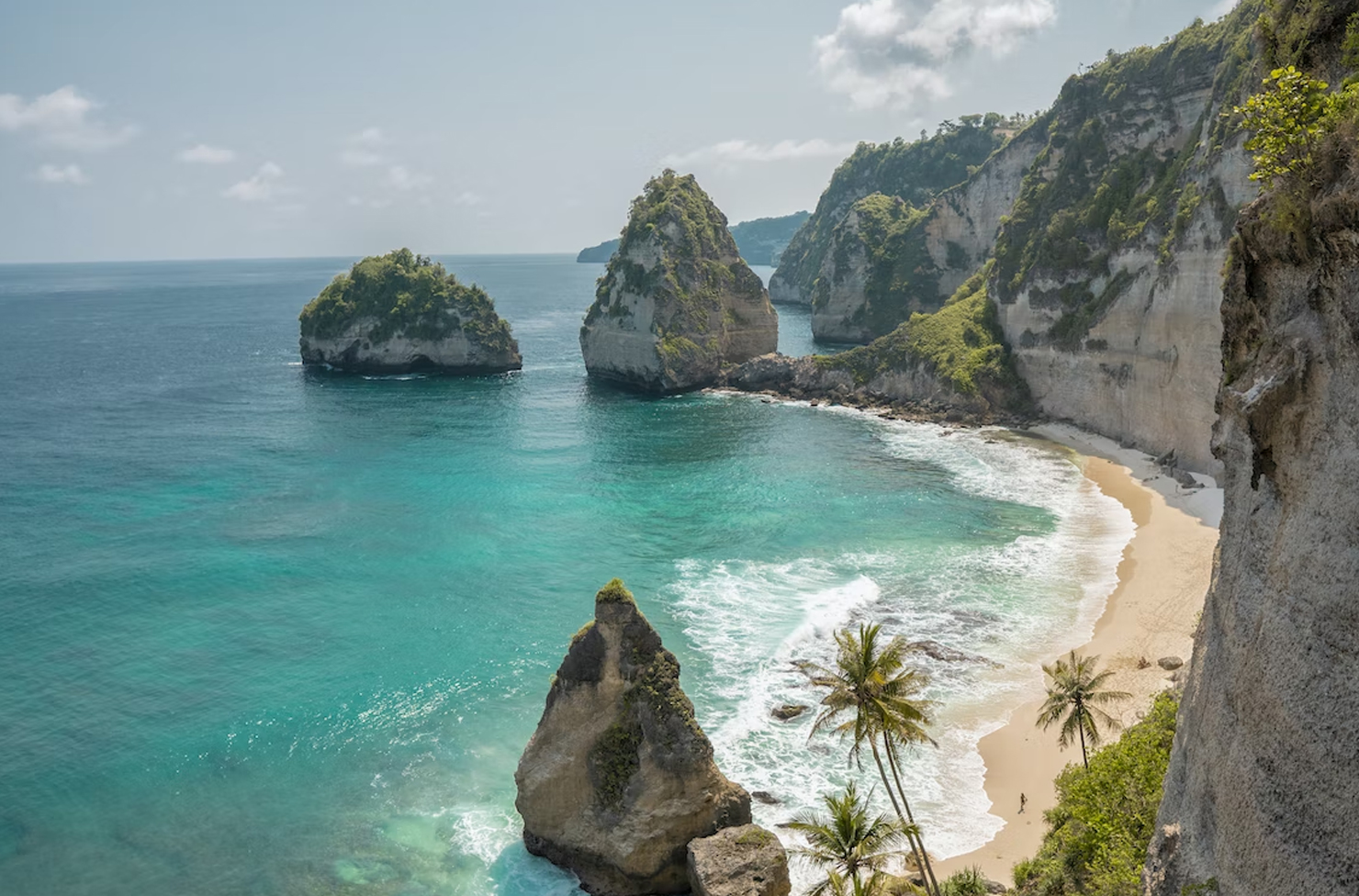 Another cheeky boat ride away lies Nusa Penida and its very Instagrammable turquoise shores. This southeast island is super hilly, meaning that if you're willing to do some climbing, you can nab some divine views any time of the day or night from above. Our tip—head up towards sunset to see some incredible orange and pink hues across the horizon. With some fabulous little Airbnbs to rest your head after a day of relaxation, why not stay a few nights and give yourself time to really settle into island life.
Read on for the best things to do in Bali.
Image credit: Reezky Pradata / EyeEm, Aditya Nara, Ayadi Ghaith, Dyah Arum, Vhi Rhi, Nisangha, Konstantin Trubavin,, Studio1One, Didier Marti, Alfiano Sutianto