Craft beer is booming in Australia and local breweries are fast becoming a go-to weekend hotspot. From experimental fruit infusions and flavour hybrids to tasting paddles and aromatic food trucks, craft breweries are an inviting, casual space to knock back a few cold ones with your mates.
But we've taken it one step further, travelling far and wide to bring you the best of the frothy bunch, thanks to BWS. So no matter where you're based across Australia, fire up the group chat and consider your weekend sorted with a brewery hop.
WA
Little Creatures
Positioned smack bang on the edge of Fremantle Harbour, Little Creatures brewery has become the home of guaranteed good times. Mammoth brew tanks set the scene as you walk in, while delicious aromas of wood-fired pizzas, sticky lamb ribs and baked pretzels fill the air of the football field-sized brewery. From their renowned Pale Ale to their Pilsner, there's an abundance of beer on tap and plenty of seasonal brews to sample. If you have a bit of time to kill, we recommend grabbing yourself a pint of IPA, a pizza and perching yourself outside in the delightfully vibrant backyard. Walk-ins are certainly welcome but if you're after a bigger table be sure to book ahead.
Where: 40 Mews Rd, Fremantle
Hours: Monday to Friday 10am - late, Saturday 9am - late, Sunday 9am - 11pm (brunch Saturday and Sunday 9am - 11am)
Feral Brewing Co
You can't get much more of an Australian backdrop than you do at Feral Brewing Co. Set among the Swan Valley's stunning vineyards and rich, red dirt, the brewery is an idyllic location for a post-swim coldie. Feral's brew pub and modern Australian restaurant is the perfect place to unwind and tuck into some hearty soul food like prawn linguine, chicken fat potatoes and charcuterie boards. The tap room boasts the largest range of Feral beers in Australia and is a great spot to put your taste buds to the test with limited releases and bold, experimental brews like the War Hog American IPA or Hop Hog Pale Ale. If picnic tables and games under dappled sunlight sound up your alley then the beer garden is where it's at. Our advice? Pick yourself up a charcuterie board and a tasting paddle, champion Feral's ethos and embrace the wild.
Where: 152 Haddrill Rd, Baskerville
Hours: Sunday to Thursday 9am - 5pm, Friday and Saturday 11am - late
Cheeky Monkey
Chicken wing waffles with maple bacon and beer foam? That's right, you're at Cheeky Monkey; a playful brewery that definitelty lives up to its moniker. Born and brewed in Western Australia's beloved Margaret River, Cheeky Monkey's craft beers are well worth a drop in. Overlooking a picturesque lake and vineyard, the brewery boasts a share-style menu packed with heavenly fried food and saucy ribs to pair with your favourite beer or cider. If you're unfamiliar with the Cheeky Monkey brews or ready for something new, a tasting board of five pots is only $18 and is the ultimate way to try before you buy. Our pick is the Cheeky Monkey Apple Cider made from fresh Granny Smith, Kanzi and Jazz apples.
Where: 4259 Caves Rd, Wilyabrup WA 6280
Hours: Open daily from 10am - 6pm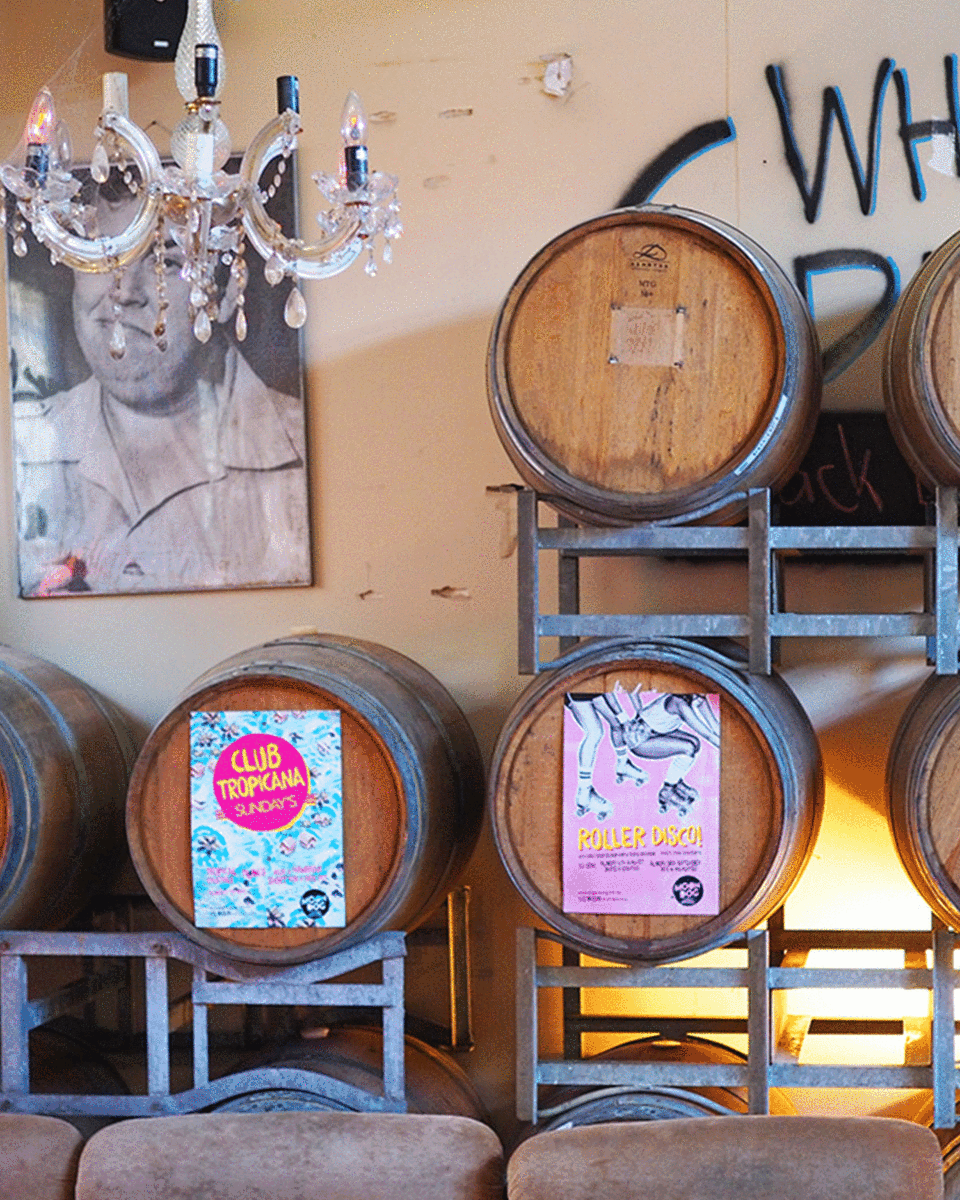 QLD
Balter
To "balter" is to dance artlessly without particular skill or grace, but usually with enjoyment. It's also the name of the Gold Coast brewery opened by a tribe of Aussie surfer legends including Mick Fanning. Balter's mission isn't just about delivering a beer that tickles the taste buds: it's about having a bloody good time while doing it. Though the dream started small with a handful of crafty brews bubbling in their Currumbin digs, Balter has an extensive range of beers to satisfy all tastes—our pick is the Balter Strong Pale Ale. The brewery itself is a mix of industrial chic meets slick modern vibes, and a top spot for a cheeky Sunday afternoon with mates.
Where: 14 Traders Way, Currumbin Waters
Hours: Wednesday and Thursday 3pm - 9pm, Friday 3pm - 9pm, Sunday 12pm - 7pm
Black Hops
This Burleigh brewery is the brainchild of three mates who launched to fame thanks to their wildly tasty debut brew, the Eggnog Stout. In keeping with its founding principles, Black Hops have a core range of seven beers, each boasting cheeky flavours and names like Send It Session Ale or Lay Day Lager. On top of this, they've also produced over 70 one-off releases since their inception in 2016. You can score their bevs in select locations across Queensland and NSW, or go straight to the source at their Burleigh taproom. Equally eclectic as their brews, the brewery is a huge space painted black on the exterior, and vibrant murals cover the walls of the interior. Keeping to their wholesome roots, you're likely to find the founders serving behind the bar for a totally authentic experience. Grab a Black Hops Pale Ale and get ready for a yarn.
Where: 15 Gardenia Grove, Burleigh Heads
Hours: Wednesday to Friday 12pm - 7pm, Saturday and Sunday 12pm - 6pm
Green Beacon
The team at Green Beacon do a darn good stout. Year round their eight-strong core range does plenty to keep us entertained, but every so often they will come out with seasonal and special releases. Located in Tenerife, Green Beacon's warehouse slash brewery has dialled up the ambience. It's a bright and airy space boasting exposed beams, polished concrete and long tables—ideal for large get-togethers with mates. Oh, and make sure you arrive hungry, there are food trucks parked out front seven days a week and their dishes pair perfectly with a Windjammer IPA.
Where: 26 Helen St, Teneriffe
Hours: Monday to Saturday 12pm - 12am, Sunday 12pm - 10pm
Newstead Brewing
This micro-brewery has been serving top-notch liquid gold in an industrial space since the 1940s. Fast-forward to today and Newstead Brewing has expanded to its second location in Milton to keep up with demand. They've got a core range of six beers and a cider available nationwide, with small batch of one-off releases joining the rotation seasonally, like the malty Drought Relief Red Lager. Their original digs in Brisbane's burgeoning neighbourhood, Newstead boasts industrial beer-hall vibes. Think exposed brick, polished steel, and bright beer tanks proudly on display. It's the perfect spot for a good old-fashioned soiree, and there's an impressive menu of elevated pub fare on hand to soak up your digressions—the Session Ale is a sure winner.
Where: 85 Doggett St, Newstead
Hours: Open daily from 10am - 12am
VIC
Moon Dog Brewery
A favourite among both locals and craft beer fanatics, Moon Dog Brewery is the perfect place to spend a cruisey afternoon. The team behind the craft beer are a passionate bunch and it oozes through their warm hospitality and craft beer knowledge. For them, it's always been about crafting beers that are fun and a little bit different, so you can always expect something new and enticing on the blackboard. The brewery bar and "ballroom oasis" is an inviting, colourful space with grandma-esque furniture, dusty lampshades, dartboards and indoor plants. Don't be shy when ordering at the bar either, the smiling team are always more than happy to help you find your favourite. Start with Moon Dog's core range, like the Old Mate Pale Ale and Love Tap Lager then work your way through to the more adventurous and fruity, like the Splice Of Heaven Raspberry Ice Cream Pale Ale. Oh, and did we mention there's a gourmet pizza van parked permanently out the front? Yeah, you're not going to want to miss a slice of that action.
Where: 17 Duke St, Abbotsford
Hours: Wednesday to Friday 4pm - 11pm, Saturday 12pm - 11pm, Sunday 12pm - 8pm
Mountain Goat
Behind a large roller door in Richmond lies Mountain Goat brewery; a laid-back, industrial space serving cold brews and cooking up some seriously tasty pizzas. Established back in 1997, the team behind Mountain Goat are considered pioneers in the craft beer industry and the beloved brewery is known as a go-to weekend hangout. From their celebrated organic Steam Ale to their spicy 'Fancy Pants' Amber Ale, there's something for everyone and everything is worth a try. And if you're looking for a space for a function, get-together or party, the brewery can accommodate up to 150 people in either sit-down or cocktail style with plenty of room for a dance floor. Who's up for a wedding in a brewery?
Where: 80 North Street, Richmond
Hours: Wednesday 5pm - 10pm, Friday 5pm - 11pm, Sunday 12pm - 6pm
Mornington Peninsula
If Mornington Peninsula's speciality cans are anything to go by, you know you're in for a good time at this brewery. Nestled in Mornington's backstreets, the brewery doesn't take itself too seriously and was designed for a chilled weekend among mates. The dog-friendly outdoor space caters for larger groups and is the perfect spot to soak up some live music, with vinyl DJs every Saturday night and bands from 2pm to 5pm on Sundays. Knock back a few favourites, like the Mornington Pale Ale and Lager, or explore some of their famed speciality beers, like their Double NEIPA dubbed the 'Squid Supremacy'.
Where: 72 Watt Road, Mornington
Hours: Wednesday 3pm - 9pm, Thursday and Friday 3pm - 11pm, Saturday 12pm - 11pm and Sunday 12pm - 9pm
Stomping Ground
Inspired by the great beer halls of Europe, Stomping Ground Brewery and Beer Hall is an adult's playground. You'd be forgiven in thinking it's not a brewery at all with its lush greenery, brass accents, timber furnishings and a warm, crackling fire. Its slick, modern aesthetic is one thing but is the food equally as good? Of course, it is. Feast on a range of share plates, like the steamed local mussels and grilled haloumi fingers, and sip on their world-class beers, including the Gipps St Pale Ale, Sticky Fingers Porter, Pacific Hop IPA and Upside Down English Ale. With 12 to 20 beers available on tap at any given time, we recommend grabbing a tasting paddle and settle in for an afternoon in the buzzing beer garden.
Where: 100 Gipps St, Collingwood
Hours: Sunday to Thursday 11:30am - 12am, Friday and Saturday 11:30am - 1am
NSW
Young Henrys
Young Henrys' mission is to 'serve the people'. Poured and enjoyed around Australia, the Young Henrys team, and their award-winning craft beer, have developed quite the cult following over recent years. Their Newtown-based brewery is just as popular with its cellar door-style tasting service and relaxed garage vibe. Decked out with eclectic furniture and doused in graffiti, the brewery is forever buzzing with locals and visitors alike, and no matter what time of day it is, it's always the perfect place to hole up for an afternoon with your mates. Be sure to grab a bite at one of the droolworthy food trucks set up shop at the brewery every weekend, and wash it down with your favourite brew (we're particularly fond of the Young Henrys Summer Hop Ale.)
Where: 76 Wilford Street, Newtown
Hours: Monday to Sunday 12pm - 7pm
Batch
What was once a panel-beater's shop is now home to one of the most celebrated craft breweries on Australia's east coast—Batch Brewing Co. An understated, yet welcoming hangout, Batch leaves the beer to shine. Expect back walls, comfy leather couches, a few milk crates, and of course, thirst-quenching, experimental beers. If you're keen to dive a little deeper into what the Batch crew do, take a brewery tour and share the art and science behind each batch. Brewery tours kick off on the weekend at 12.30pm and 2.30pm—but they do book out, so get in quick. And if you like what you wash down, take it home with you in a bomber (640ml) or a growler (1.89L). Our pick would be the Batch American Pale Ale.
Where: 44 Sydenham Road, Marrickville
Hours: every day from 10am - 8pm
Willie The Boatman
Bringing the shore to Sydney's Inner West, Willie The Boatman is a bright, converted industrial warehouse. The tucked away brewery is spacious yet cosy, with an endearing and laid-back approach to service. Grab yourself a tasting paddle and sample some of their best batches, including their hoppy 'Crazy Ivan' IPA and their more unusual 'Salty Melon' Goose, brewed with salt and coriander seed. The team at Willie The Boatman believe craft beer is synonymous with friendship, so you know you're in good hands, plus every beer comes with free prawn crackers so let's face it, it's a winner. And if you're after something a little more substantial than the humble prawn cracker, the gourmet burger and hot dog trucks that pull up regularly provide the perfect pairings.
Where: 202/75 Mary St, St Peters
Hours: Thursday 4pm - 7pm, Friday 3pm - 9pm, Saturday and Sunday 12pm - 7pm
Stone & Wood
A solid few hours north of Sydney in Byron Bay is the proudly local and independent brewery, Stone & Wood. To accommodate locals and visitors alike, the brewery recently expanded and relocated around the corner to an open, industrial-sized warehouse. Plants and colourful murals adorn the concrete space with a smattering of robust, wooden tables and chairs. If you're not familiar with Stone & Wood's award-winning frothies, a tasting paddle and a brewery tour is a must or drop into the tasting room and try some of Stone & Wood's limited and experimental Pilot Batch releases, like their recent tropical Brut IPA and cloudy Orchard Ale. We're also partial to their signature Garden Ale.
Where: 100 Centennial Circuit, Byron Bay
Hours: Monday to Friday 10am - 5pm, Saturday and Sunday 12pm - 6pm
4 Pines
If you're looking for an all-in-one brewery, 4 Pines is where it's at. Situated in Manly and split across two levels, the space is an established institution with the heart of a microbrewery. Upstairs, at the original brew pub, you can sample 4 Pine's entire core range on tap and tuck into some tasty combos, like a parma and pint for $25. The Pacific Ale pairs quite nicely. However, downstairs is where the real magic happens. Dubbed the Keller Door, this is where the brew team unleash their creativity and allow beer enthusiasts to taste and experience one-off, small brews like their Juiced Up Extra Summer Ale or their Big Brekkie Porter. As they're experimental beers—and a little fun and quirky—they're limited, so be sure to try a bunch while you're there.
Where: 29/43-45 E Esplanade, Manly
Hours: Tuesday to Sunday 11am - 12am
SA
Mismatch
The Adelaide Hills are magnetic in their own right but throw in a couple of breweries and distilleries and you instantly have an all-in-one go-to destination. The team behind Mismatch have joined forces with Adelaide Hills Distillery, Hills Cider Co, VNTLPR and Ashton Fresh to create Lot 100: a one-stop haven encompassing everything that's great about South Australia's culinary crusade.

The Mismatch team are a passionate bunch striving to make and drink better beer. They manifest this ethos and way of life through both their core range of lagers and ales and their recently-opened, architecturally-designed brewery. It's an incredible space with a harmonious mix of minimalism and modern Australiana. If you manage to swing by or you're just passing through, we recommend exploring Lot 100 in its entirety before grabbing a fruity Mistmatch Pale Ale and basking in the glorious sun outside.
Where: Lot 100 Chambers Road, Hay Valley, SA, 5252
Hours: Thursday, Friday, Saturday and Sunday 11am - 5pm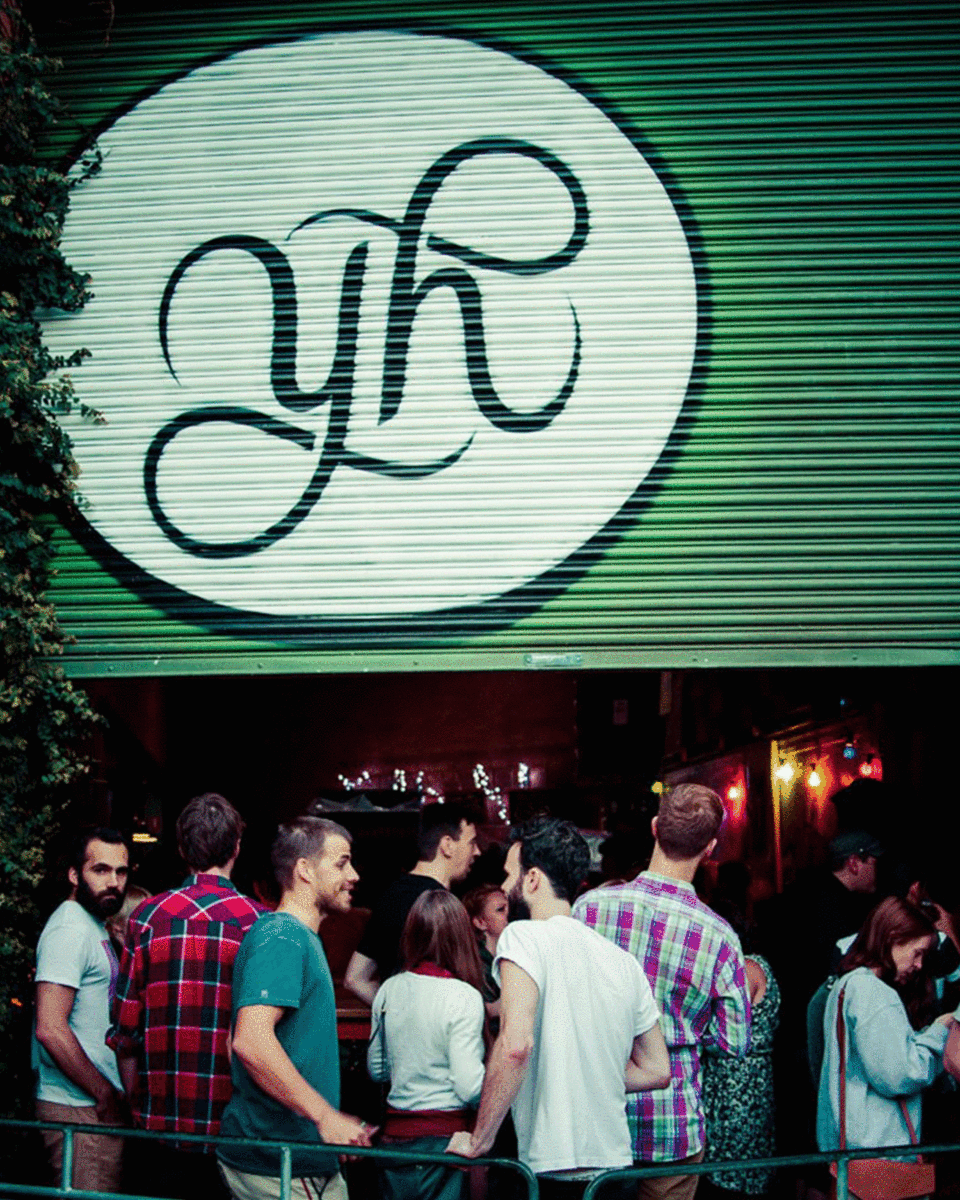 ACT
Capital Brewing
A crisp beer and a juicy burger. Name a better duo. Undoubtedly one of the best breweries in our nation's capital, Capital Brewing Co offers friendly service, a relaxed vibe, good food and even better beer. Home to Brodburger's original red caravan, you can nab yourself an iconic burger or hot dog and wash it down with one of their revered hoppy heroes, like their Trail Pale Ale or Rock Hopper IPA. Capital Brewing Co's award-winning tap room offers a fantastic insight into their complex experimental flavours, and for just $25 you can tour the brewery including a beer on arrival and a tasting paddle to finish. If you're passing through Canberra or enjoying a short stint, make sure to drop by.
Where: Building 3, 1 Dairy Road, Fyshwick
Hours: Sunday, Monday and Tuesday 11.30am - 9pm, Wednesday 11.30am - 11pm, Friday and Saturday 11.30am - 12am
Bentspoke
Taking a modern approach to a classic pub, the Bentspoke Braddon Brewpub is a great place to unwind during the chillier months and sample an impressive 18 varieties of Bentspoke beer and cider. The two-story brewery is a spectacle allowing you to watch on as the award-winning team get to work and create incredible beers right before your eyes. From their easy-to-drink gluten-friendly Ginger Beer to their big and hoppy Sprocket IPA, there's certainly a beer for everyone.
Where: 38 Mort Street, Braddon ACT
Hours: Tuesday 2pm - 12am, Wednesday to Sunday 11am - 12am
TAS
Moo Brew
There aren't a lot of things Hobart heavyweight David Walsh can't do. Not only does he own Tasmania's globally-recognised MONA (Museum of Old and New Art) and run Hobart's annual Dark Mofo and Mona Foma festivals, he also launched an award-winning range of beer, Moo Brew, back in 2005. It's a distinct range full of complex flavours and bravado, just like MONA. The brewery used to be located at MONA in a glass tower, naturally, but it's recently relocated to Bridgewater and has become Tasmania's largest craft brewery.
The beer is sold widely around Hobart's best bars and restaurants but you can tour the brewery for $15 on Fridays or dive into some tastings at the cellar door at MONA. We're particularly fond of the crisp Moo Brew Pilsner made from German Spalt hops.
Where: 76a Cove Hill Road, Bridgewater and MONA
Hours: Tours 12.45pm Fridays
If all this craft beer talk has left you thirsty, enjoy the best of Australian Craft from store to door with BWS On Demand. Australia's best craft beers, spirits and wine delivered to your door in no time through BWS delivery.
Editor's note: This article is proudly sponsored by BWS and endorsed by Urban List. Thank you for supporting the sponsors who make Urban List possible. Click here for more information on our editorial policy.