We don't know about you but our feeds are flooded with idyllic Italian snaps and our Italy FOMO is rising. The antidote? Well, clearly a trip to Italy, but if tickets are off the table, creating an authentic Italian experience here in Australia is the next best thing. We're talking sundowners with a view, doughy Neapolitan pizza, saucy pasta and, of course, legendary tiramisu.
To bring the best of Italy to your own backyard, we've teamed up with Italy's most iconic thirst-quencher Aperol Spritz, which is celebrating 100 rotations around the sun this year. So, get ready to warm up this winter with all your favourites by creating a bona fide Italian affair on home soil. Prego (you're welcome).
Get Saucy
If you're in the mood for Italian, what better way to get stuck in than creating your own sauce from scratch. Sure, you can pop a jar of Latina in your shopping basket like most and be on your merry way, but why not honour the beloved Italian invention by hosting a sauce making day at home? Save up a few jars, get together with your mates and draw inspiration from Looking For Alibrandi's unforgettable Tomato Day scene. An ode to simplicity and quality ingredients, there's really no downside… well, other than a little mess, of course. Our go-to recipe is Marcella Hazan's iconic three-ingredient red sauce starring tomatoes, onions and butter. It's fun, economical and you'll be stocked for months to come.
Host A Sundowner Session
It's pretty hard to top aperitivo hour in Positano but Australia's coastal splendour could rival Italy's any day. If you're fortunate enough to be blessed with glistening water views, cheers to the weekend with a sundowner session at home. Get the gang together and bliss out with Aperol Spritz. If water views are lacking, never fear because there are a plethora of sunny spots along the north, south, east and west coast to soak up a glorious sunset. Think Il Lido in Cottesloe, Hotel Palisade in Sydney or Brisbane's Eleven Rooftop Bar.
Load Up On Tiramisu
If we had to rank the best Italian inventions, our appetite leads the way. Pizza, pasta and tiramisu. When tiramisu is done right, it's never wrong and in our opinion, dessert should be devoured at any time of day. If you're a wizard in the kitchen, mastering the art of tiramisu will win you friends for life but best leave it to the experts if you consider yourself more masterless than 'master chef'. Why not put your city's tiramisu to the test and navigate your way around one delicious spoonful at a time. Perth and Sydney, we've given you a head start.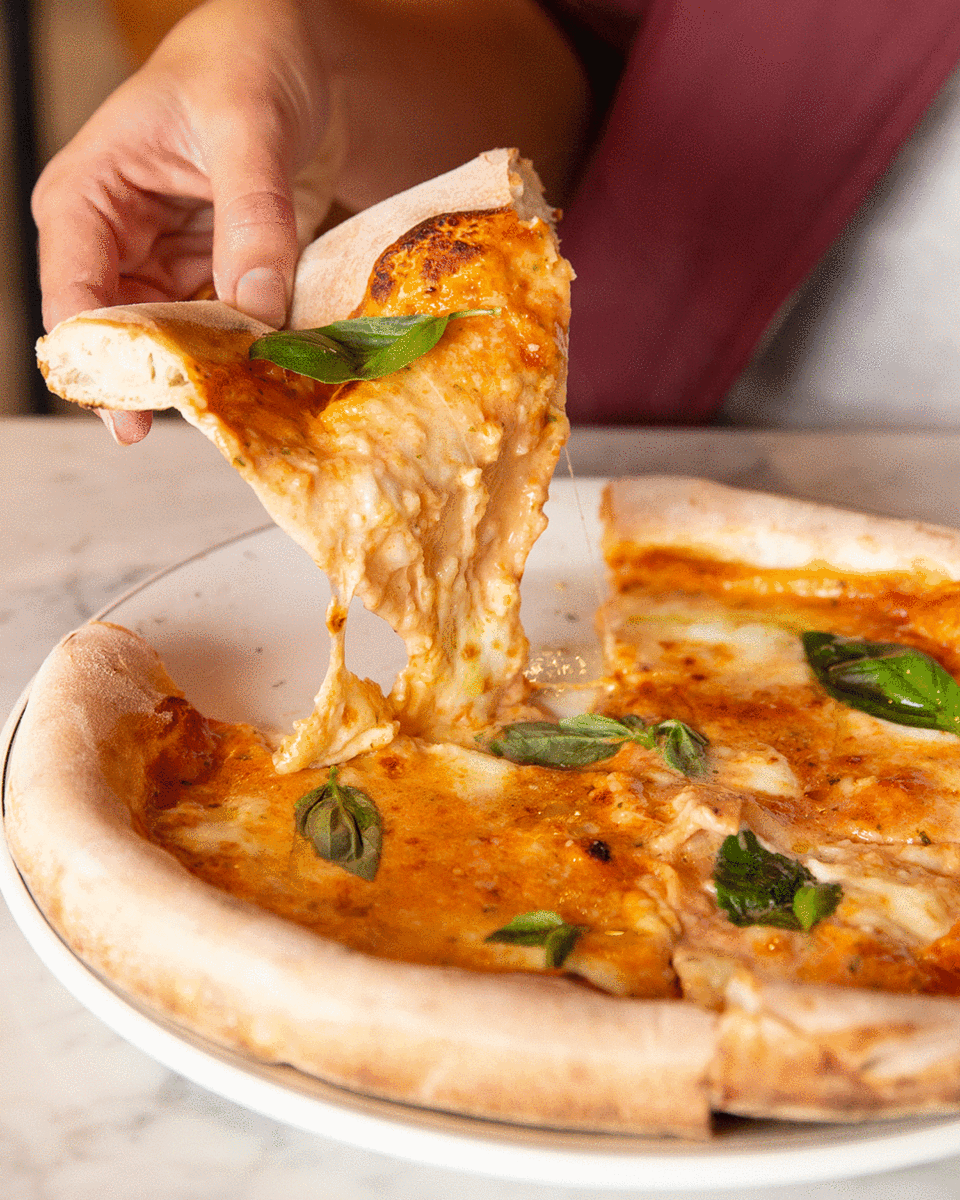 Go On A Deli Date
Do you know your pancetta from your prosciutto? Your pecorino from your provolone? If a tasting platter of Italian cured meats and cheeses sounds like heaven then an Italian deli date is a must. There are two rules when it comes to the deli counter: Be adventurous and try before you buy. Your favourite cut of meat or wedge of cheese was once a stranger to your lips, so don't hold back and arrive hungry. No matter your location, there are a trove of specialty Italian delis and grocers hidden within each city. Our favourites include Paesanella in Sydney, Amici in Brisbane, Queen Victoria Market in Melbourne and Passione Deli in Perth. Once your basket is brimming with goodies—don't forget the olives—check out and snag a spot in the sunshine. BYO picnic blanket and an Esky stocked with Aperol Spritz and you have yourself a fail-proof date.
Master The Art Of Pasta
The Italian's slower pace and simplistic approach to life is tempting to adopt and the art of pasta making is the epitome of slow simplicity. In our opinion, it's never a bad idea to refine your skills in the kitchen and we've never met a person who doesn't love pasta, so it's a no-brainer. Cities across Australia are ripe with Italian cooking schools with Salt Meats Cheese, Melbourne's La Cucina di Sandra and Taste Budds Cooking Studio's pasta and gnocchi workshop in Perth to name a few. Why not spend your hard-earned coin on something that makes you richer? Grab a few friends and make a night of it—we can assure you, it'll be a laugh-a-minute.
Slice It Up
Let's face it, the Italians live their best life year-round and living in the birthplace of pizza might have a little something to do with it. Despite being thousands of miles away from Italy, our pizza game here in Australia is strong and we implore you to avoid getting stuck in a pizza rut ordering the same slice from the same place. We certainly aren't short of pizza joints across our Italian-loving nation and while it's difficult to stuff up a pizza, it can be tricky to determine the good from the great. In Sydney, Fratelli Fresh has become a household name and is renowned for their laid-back approach to pizza while Bella Brutta and Matteo Downtown are turning heads for all the right reasons with their contemporary twists on the Italian staple, but if you're further south, Sunny's in Adelaide and Melbourne's Lazer Pig are a must-addition to your hit list. Is there anything better than a steaming-hot, doughy Neapolitan-style slice? We think not.
Ready to live your best Italian life year-round? All you need is an Aperol in one hand, and a forkful of pasta in the other (just leave some room for that tiramisu).

Please remember to drink responsibly.
Editor's note: This article is sponsored by Aperol Spritz and proudly endorsed by Urban List. Thank you for supporting the sponsors who make Urban List possible. Click here for more information on our editorial policy.