While we've missed interstate and international travel, we're loving this opportunity to explore WA a little more in these unprecedented COVID times.
You'll find plenty of exceptional getaways right here, but for those craving a fully immersive escape that will make you forget all about everyday life, you really can beat a good luxury stay.
Get packing, here are 10 of the best luxury hotels and resorts in Western Australia to escape to in 2022.
Perth
COMO The Treasury
Perth
This contemporary luxury hotel will make you never want to return home. Not only does COMO The Treasury feature a spa, gym, pool, library and the most elegant rooms you'll ever lay eyes on; it's also home to some of Perth's finest dining options. Rooftop restaurant Wildflower serves up contemporary cuisine with beaut local produce; Post offers elegant dining with modern Italian cuisine; Petition is more about relaxed dining and delicious modern Australian eats, while the Wine Merchant is the perfect spot to kick back with a wine in the Postal Hall. So many activities, and we haven't even mentioned Pooles Temple, the underground jazz bar. This might be one of the most romantic hotels in Perth, so if you've got an anniversary coming up, you know what to do.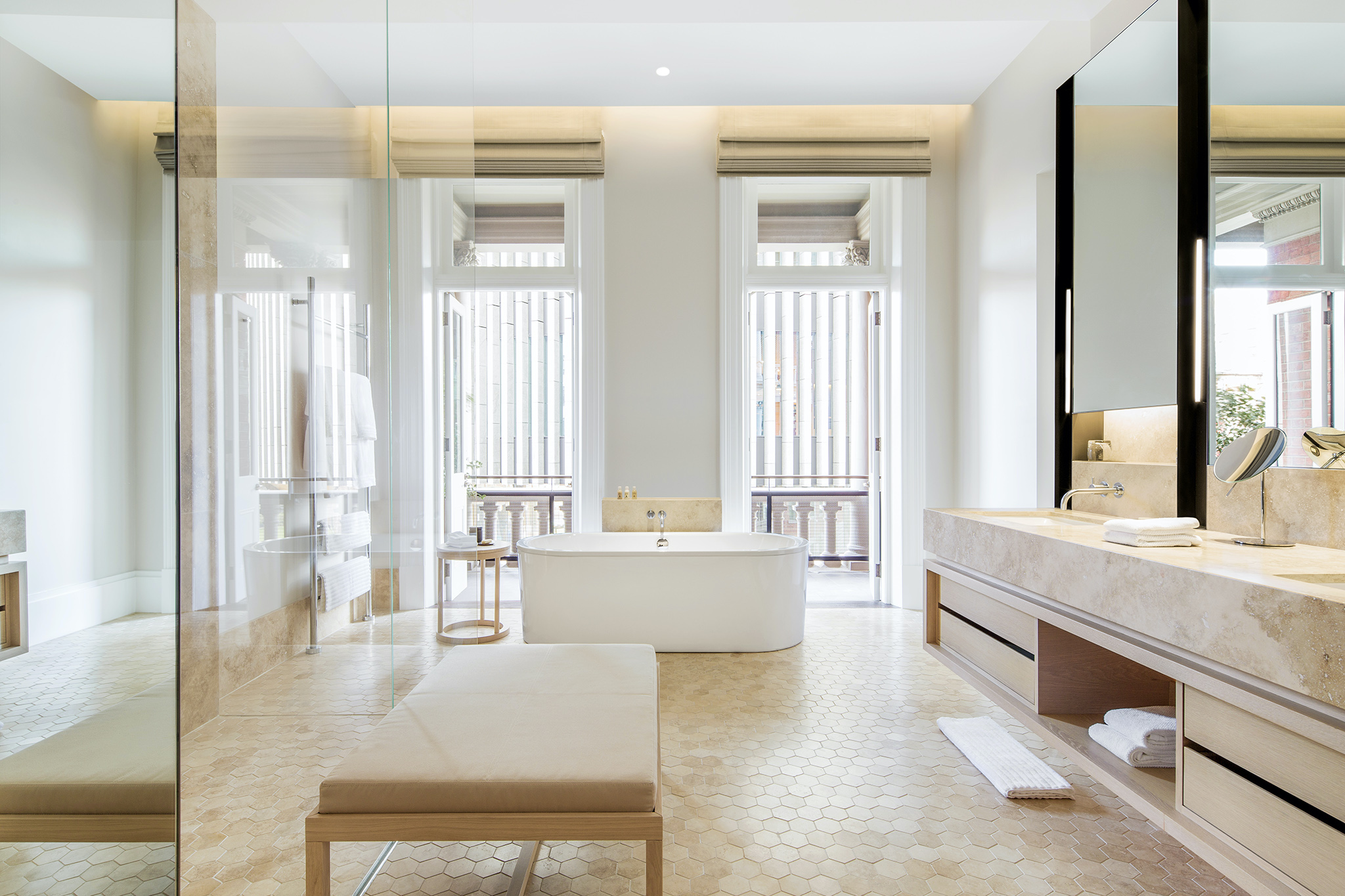 Crown Towers
Burswood
If you haven't heard of Crown Towers, where've you been? Perth's premier destination for a luxe staycation, it's like stepping into a whole other world—an ultra-chic one at that. Strut into reception and sip on a martini at The Waiting Room, then drop your bags in your stunning suite and kick back by the enormous pool area. Spend your days feasting on the buffet at Epicurean and swanning around in the luxurious spa, then wind down with a gourmet dinner. Offering a range of incredible dining experiences such as Nobu and Rockpool, Crown is the place to be if you need a little glamorous escape without straying too far from good old Perth.
The Ritz-Carlton
Perth
With sweeping views of the Swan River and Perth City, The Ritz-Carlton in Elizabeth Quay is the place to be when booking a five-star inner-city stay in Perth. Aside from the elegant and spacious rooms (complete with all the five-start extras you'd expect), there's a jaw-dropping outdoor heated infinity pool, a rooftop bar, the sensational Hearth restaurant, and of course a boujee day spa so you can get your pamper on. When staying at the Ritz-Carlton you're guaranteed a luxurious experience with the friendly team making sure you're spoilt.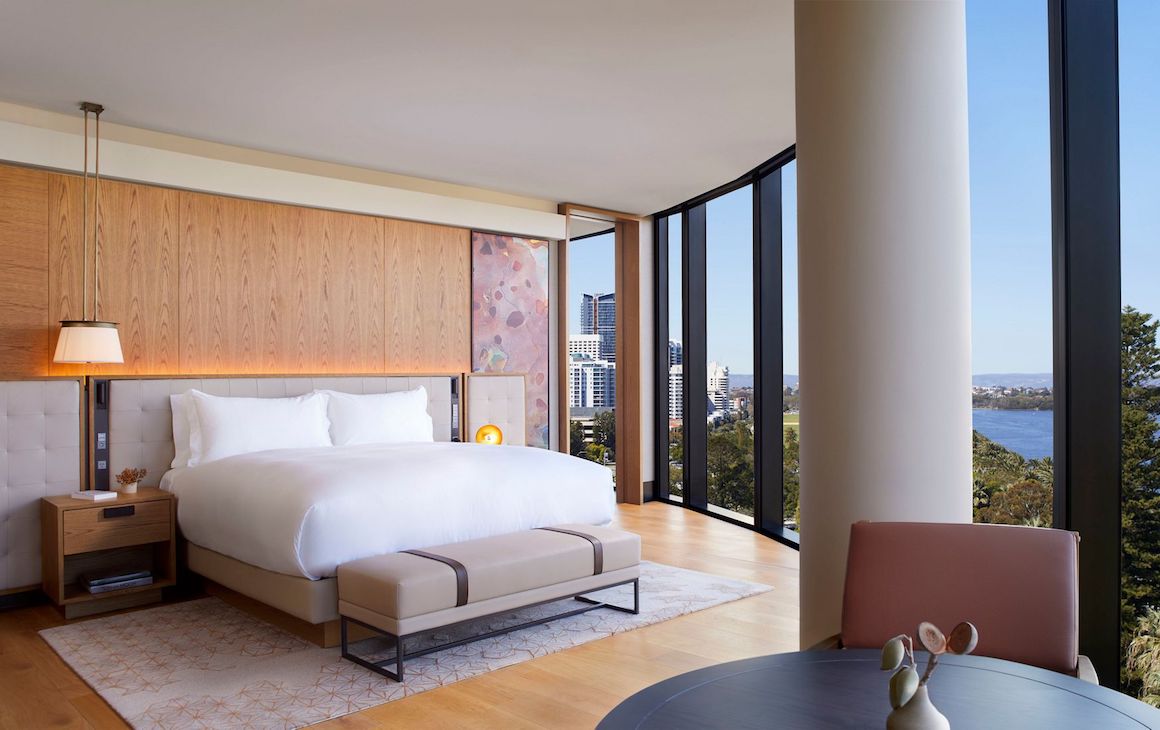 South West
Pullman Bunker Bay Resort
Margaret River Region
Restaurant and bar with ocean views? Tick. Infinity pool? Tick. Tennis courts, award-winning day spa, luxury villas… tick tick tick. You get the picture. Pullman Bunker Bay Resort boasts all these things and more. Sitting right on the beach, it's one of the most luxurious resorts in WA's south-west with a range of gorgeous villas (from studios to 3-bedrooms) to choose from.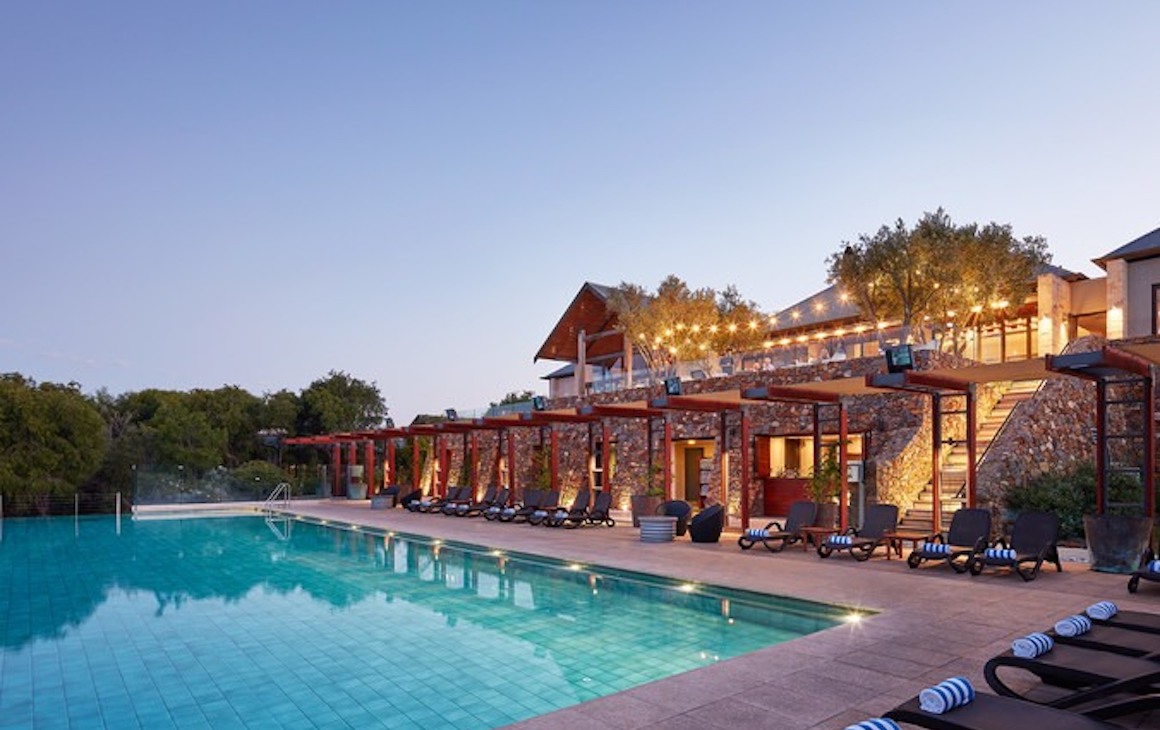 Smiths Beach Resort
Yallingup
Waking up to the sound of the ocean your vibe? You'll fall in love with the 5-star Smiths Beach Resort. This luxurious resort overlooks the pristine Smiths Beach and is the ideal place to kick back and relax, with each of the spacious beach apartments featuring generous floor to ceiling windows that really let you soak it all in. Order a gourmet picnic hamper and stroll down to the beach for the day, set yourself up by the 15-metre infinity pool, or book a private in-room masterclass with a professional chef—there's plenty on offer to help you max out on vacay vibes.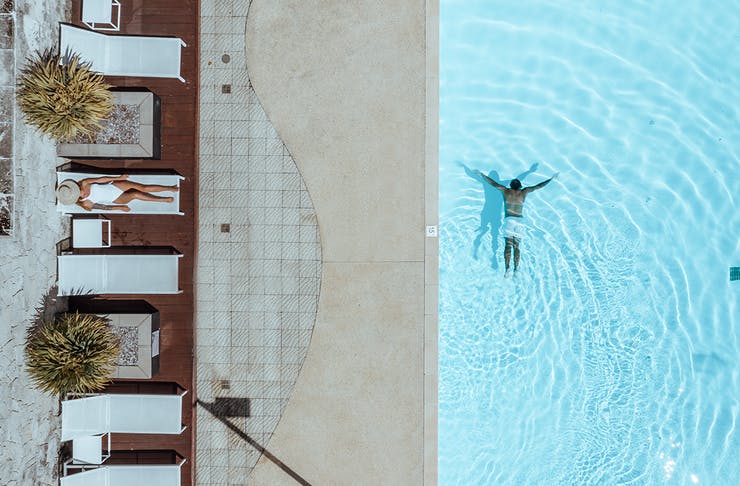 Injidup Spa Retreat
Yallingup
Heading into Injidup Spa Retreat is like entering some kind of luxurious dream world. A member of the Small Luxury Hotels of the World, Injidup is an intimate coastal retreat that promises tranquillity, luxury and fabulous ocean views… and it more than delivers it. There are only 10 villas here—all with their own plunge pool and decked terrace, which looks out to what has got to be one of the most incredible views in WA. Alongside the bedroom and enormous bathroom is heated flooring, an open eco fireplace, floor to ceiling windows as well as an interior that is to die for. Plus, the Bodhi spa on site is one of the best ways to get your pamper on while you're there.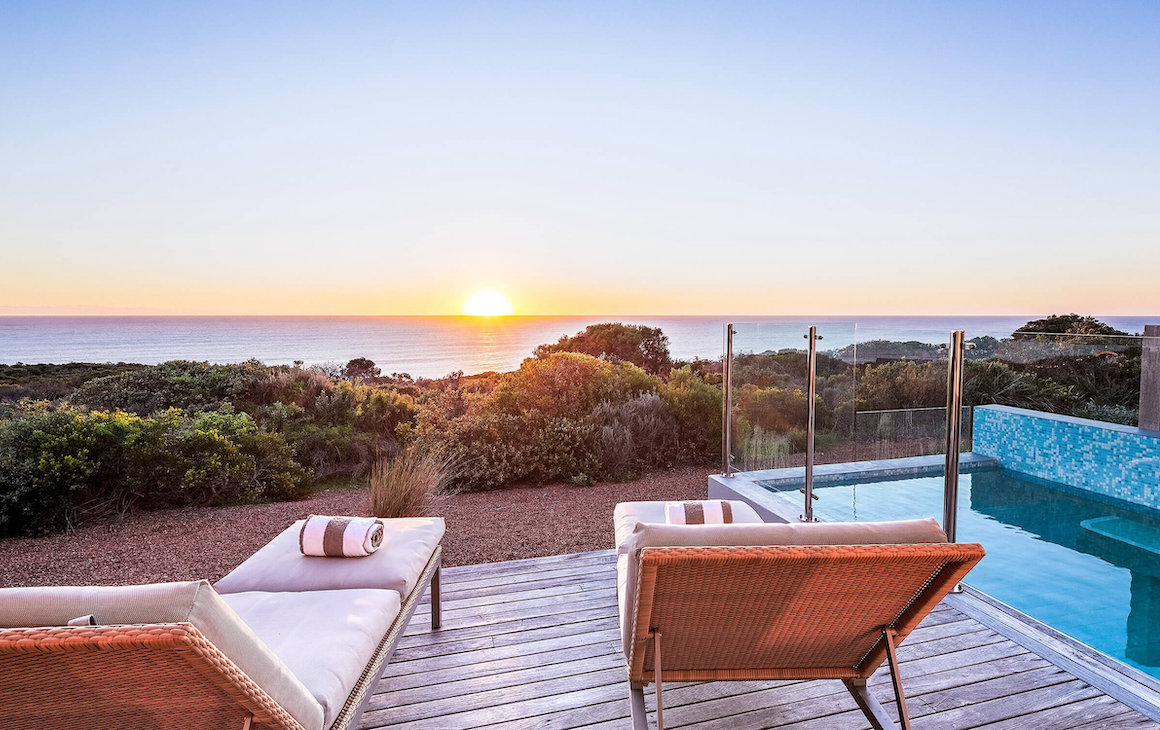 Empire Retreat
Yallingup
Looking to be a world away from the big smoke? Empire Retreat, located in the beautiful Yallingup, is an adults-only oasis designed to treat your mind, body and soul. With a range of room choices from loft suites to luxury villas, you'll be absolutely spoiled for choice. Stone baths, a steam room and rainforest shower suites—run, don't walk and book this one stat. Plus, you can get stuck into on-site Pilates before checking out the Empire Estate Vineyard.
North West
El Questro
Kimberly Region
Nestled on a beautiful red cliff gorge in the Kimberley sits El Questro; a seriously spectacular hideaway surrounded by untamed natural beauty and truly amazing views. You can choose to stay at the safari-style tented cabins of Emma Gorge, situated among 700,000 acres of natural landscape heaven and swimming holes; the resort-style bungalows of El Questro Station on the banks of the Pentecost River; or go all out and book the private Homestead and enjoy complimentary excursions and a gourmet three-course meal to end each day. Just note this one closes during the wet season (November to March) so you're best locking this in for later this year.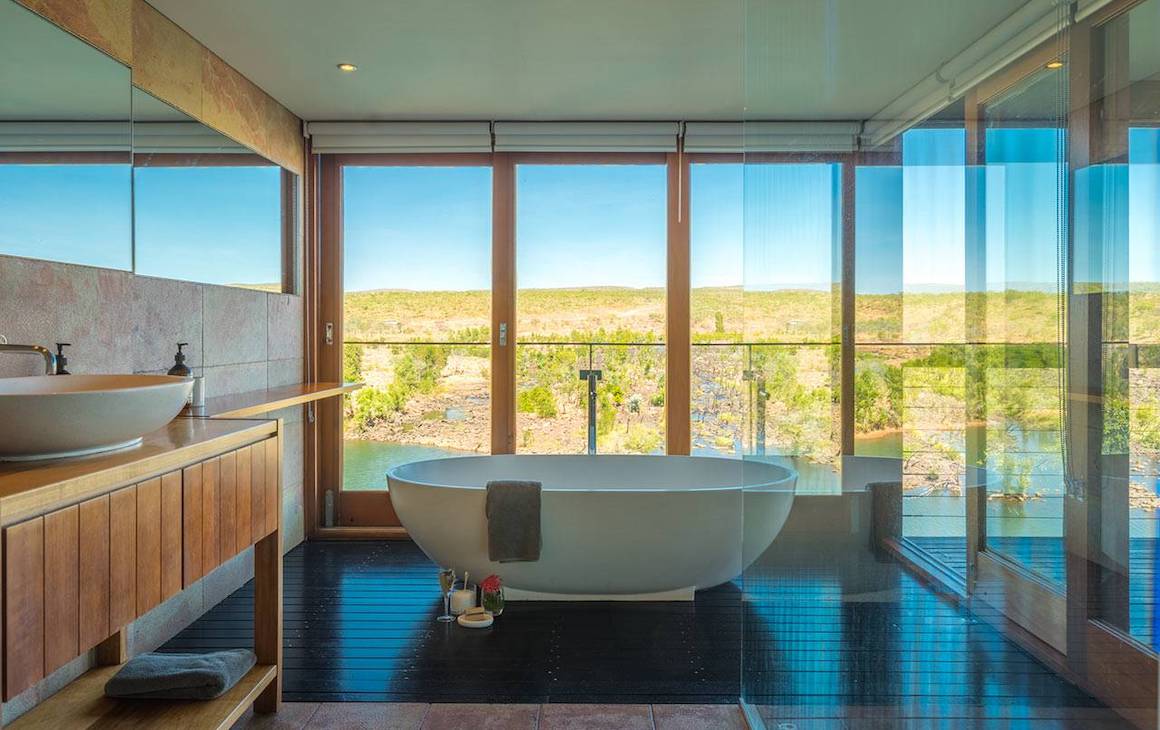 Sal Salis
Exmouth
Sal Salis is a remote beachside safari camp in the dunes of Cape Range National Park on the shores of Ningaloo Reef, featuring 16 'wilderness tents'. What's a wilderness tent, you ask? It's a tent that sits on a raised platform (away from the dangerous insects, thank you) fitted with a jarrah bed, cotton sheets and an en suite bathroom. You'll be entrenched right into nature, waking up to the sound of singing birds and surrounded by kangaroos grazing on the dunes. Sal Salis also offers communal long table dining with meals prepared by their expert chefs, snorkelling equipment, kayaks and a library full of books so you're bound to find plenty of ways to unwind.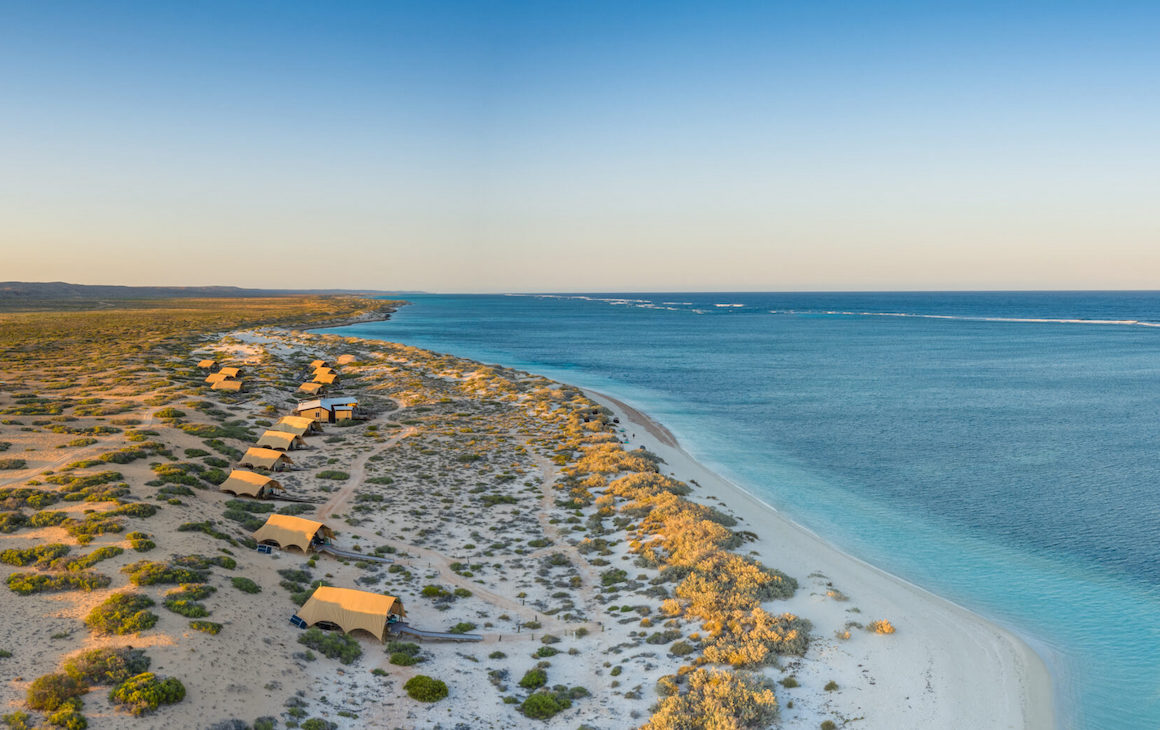 Cable Beach Club Resort & Spa
Broome
If you know anything about Broome, chances are you've heard of Cable Beach Club Resort & Spa. This is where you can really live it up. Four restaurants, an adults-only ocean pool, the Chahoya Spa and Salon by L'Occitane and a cocktail menu as long as your arm—if you're headed there, we're jealous. Be sure to go for a camel ride along the beach (which, by the way, is right on your doorstep) at sunset before you go.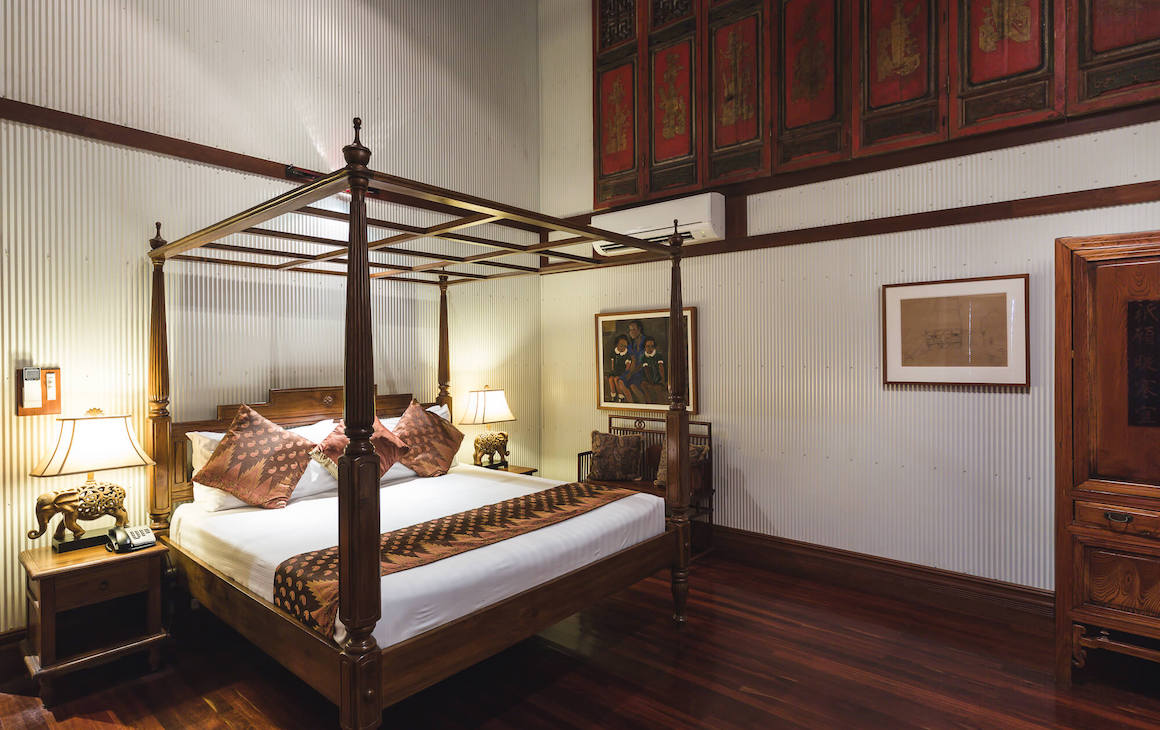 Wanting something a little closer to nature? Here's a list of our top picks for glamping in WA.
Image credit: COMO Tne Treasury, The Ritz-Carlton, Pullman Bunker Bay, Smiths Beach Resort, Injidup Spa Retreat, El Questro, Sal Salis, Cable Beach Club Resort & Spa