We've said it before and we'll say it again, life is short and we're sick of waiting for Friday to live it up!
That's why 52 venues in the city have come together, with the support of the City of Perth, to convince ya'll that it's time to start doing Thursday like we Friday.
We've already told you where to get all the best deals in the CBD, and now we're bringing you six killer Thursday night dinner and drink deals in Northbridge. These deals are all running until 9 March so get to it!
La Cholita
Our compadres over at La Cholita will be offering you 20% off the dish and cocktail of the week every Thursday between 5—7pm until 9 March. Salud!
Mechanics Institute
We are big fans of Mechanics' Hillbilly Bobs Ruckus Juice—it's just so dang tasty—and the good news is they'll be pouring this baby for just $12 a pop on Thursdays. Order a few Flipside burgers and your night is made.
Pica Bar
A burger, chips and pint for $20? Pica Bar, we are crushing on you hard. Available every Thursday until 9 March.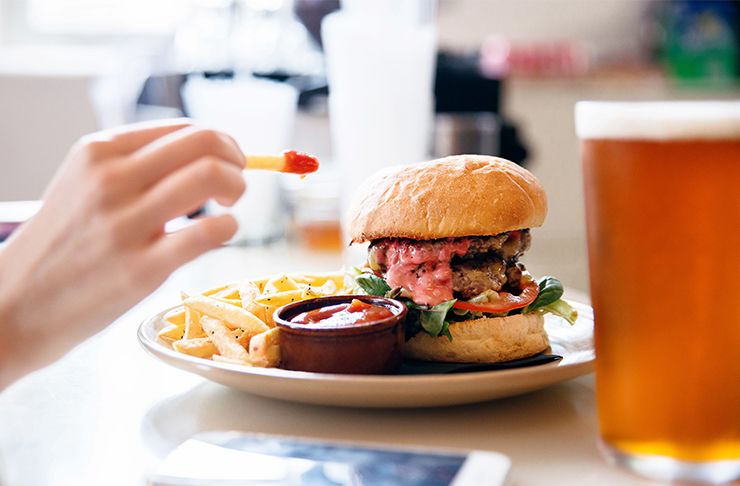 Pleased To Meet You
Northbridge is all about the beer and burger deals and Pleased To Meet You are offering up a scorcher. $18 for one of their incred burgers and a tap beer. Yummo!
Sneaky Tony's
Sneaky Tony's will be paying homage to a different kind of rum each week with an unbeatable special. Sneaky indeed!
Wok St Chow House
What's better than Wok St Chow House's tom yum soup? Their tom yum soup plus a delicious ApricHOT cocktail for just $20, that's what.
For the full list of Thursday night specials in Perth and Northbridge, click here.
Editor's note: This article is proudly sponsored by the City of Perth, on behalf of 52 city venues, and endorsed by The Urban List. Thank you for supporting the sponsors who make The Urban List possible. Click here for more information on our editorial policy.
Image credit: Nancy Hanna at Pica Bar