In the name of err, beauty, I agreed to not wash my hair for a week. A WEEK. Seven whole days. Yup. Now, I've got to tell you before you read on, I spend most of my life trying not to wash my hair. Before you say ewww, just know that I have really thick hair and it takes a lifetime to wash, dry and fashion it into some kind of socially appropriate style. So basically, I try to do this as little as often. I am also the queen of dry shampoo/top knots, all in order to facilitate my unwashed hair.
Now that spoiler's out the way, here's how I got on…
Day 1
Hair's looking a-okay 'cos I just washed it. Usually I like to put product in my hair when it's wet so that it dries in some kind of semi-acceptable fashion. I decided to skip the products today though as I was hoping it would give my hair more longevity washing-wise. Here's hoping…
Day 2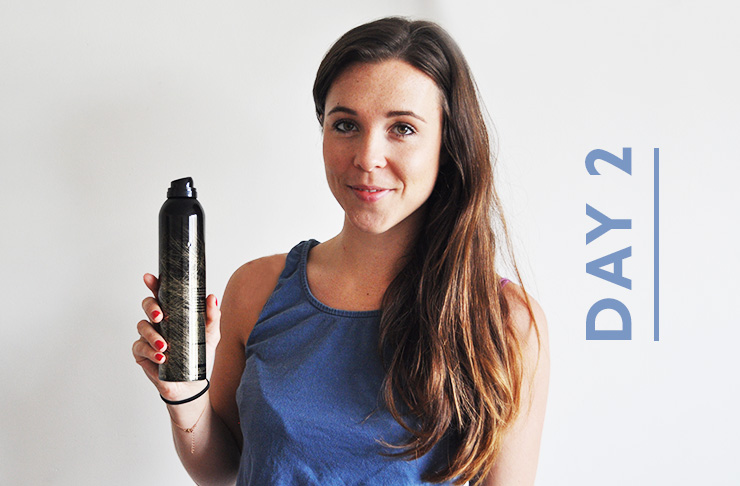 My hair's pretty long and is quite heavy and so sans any product, it's looking a little flat. Enter: Oribe Après Wave and Shine Spray. I usually put this little lifesaver in my hair and leave it to dry (the perfect product for lazy girls), but you can also use it in dry hair to add a bit of volume, or create loose, beachy waves. The best thing about this guy is, unlike some products, you really can't tell it's in your hair (aka no crunchy feeling or look). It feels pretty natural and today it gives me the perfect amount of volume in my day-old hair.
Day 3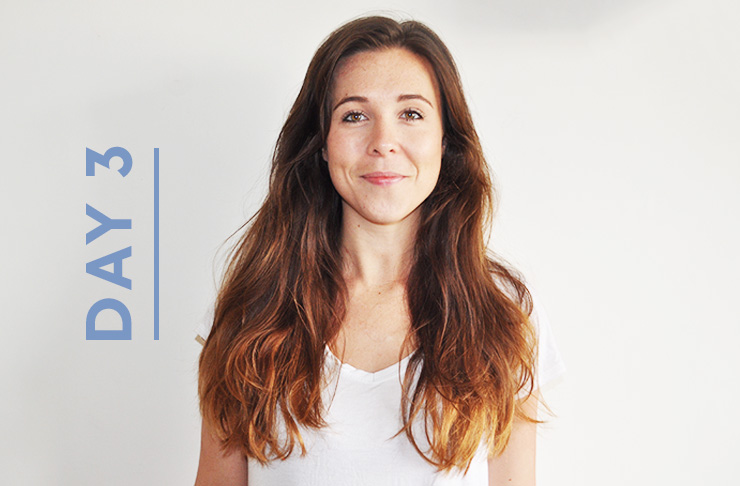 Whacked a bit more Oribe Après Wave and Shine Spray in. I felt like my hair was beginning to need a wash so I was a little heavy handed with the product and (hopefully) made it look like I was going for the bigger, messy hair look. Normally by day three I'd be considering giving my mane a wash, or at least putting it up to hide it, but not today, friends.
Day 4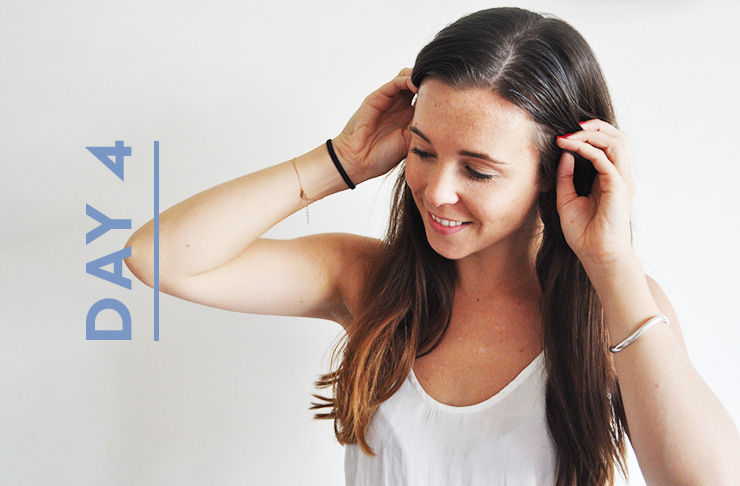 I went to the gym last night so my hair is in dire need of a wash but, of course, I'm going to power through. I'm trying to save the big guns (dry shampoo) for when my hair is beyond greasy so I go for Oribe Dry Texturizing Spray. This product is my fave, it literally makes your hair look amazing with a few sprays and a bit of tszujing (that's a word, right?). This spray is a great alternative to dry shampoo, in that it absorbs oil in the roots of your hair in turn making a few-days-old hair look like tousled bed-head hair. I spray a healthy amount on and I'm happy to report it does the trick (I no longer feel like hiding my hair under a hat).
Day 5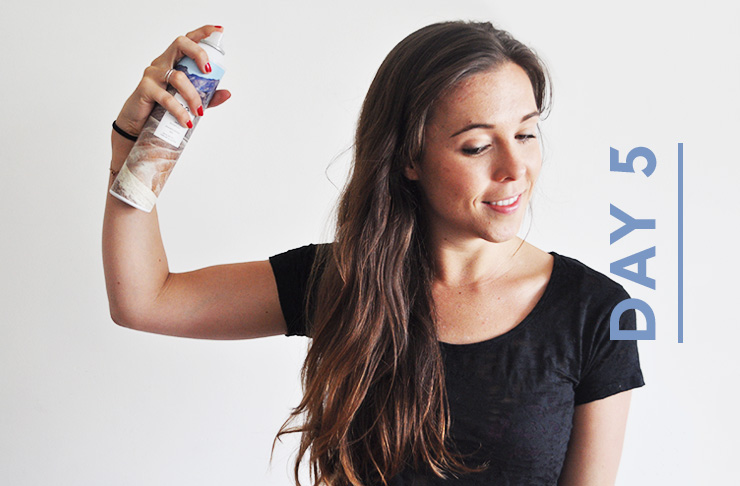 I think this is the longest I've ever not washed my hair for (unless you count a festival, but really, no one cares there). I've started to apologise to people about the state of my hair before they've even had a chance to say hello. It's time for some dry shampoo and my weapon of choice is R+Co Death Valley. As dry as its name, it works a charm and my hair smells and looks socially acceptable once again. Yay!
Day 6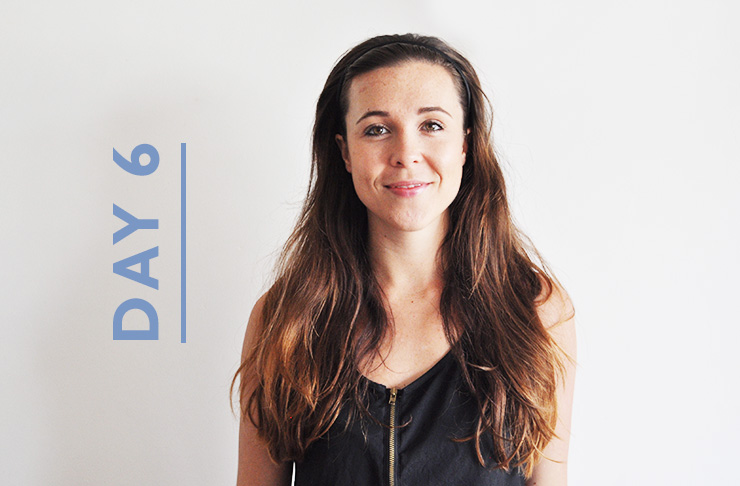 I spray basically an entire can of Death Valley into my 'do but I think it's time to get thrifty. I try a half-up, half-down style but realise my hair is even greasier underneath so I decide to embrace it and go for a slicked back at the roots, bigger at the bottom look. I think I just about pull it off.
Day 7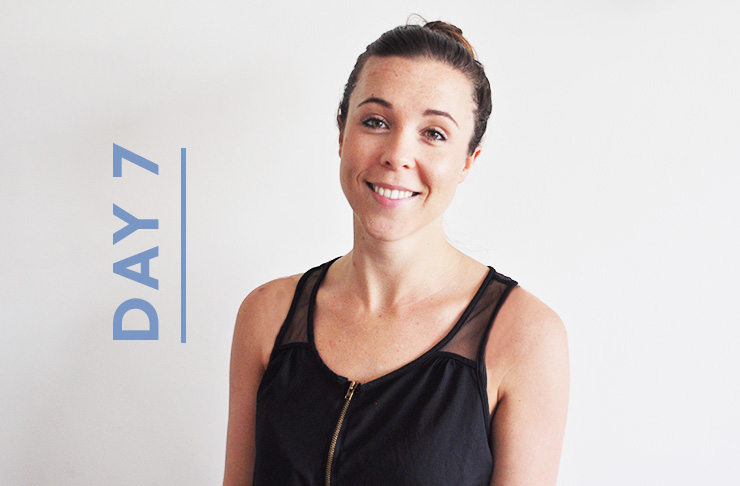 I cave and scrape my hair up into a top knot. Soz.
The verdict
If you were wondering just how often you should actually wash your hair, according to Bridget Noonan, the National Education Manager of Kérastase and Shu Uemura Art of Hair, "there is no single answer as to how often an individual should wash their hair and while it doesn't necessarily make your hair fall out, on some hair types it can cause the hair to dry out and be prone to breakage."
Soooo, it's really up to you and your hair type as to how often you should wash your hair, but you can go (almost) a week without washing your locks if you're clever about how you style it and if you've got some pretty awesome products. I, for one, will definitely be stretching out my hair washing to at least four days apart from now on. And hey, the time I save in the mornings can be spent exercising, right? And by exercising, I mean sleeping in.
---
Image credit: Rachel Stevenson