Perth photographer Louise Coghill has been making a splash around town recently, not least thanks to her exhibition and zine, Terra, which launches this Thursday 29 November at Kidogo Art House.
Louise started her career as a filmmaker before finding her way into the world of photography. She has always had a serious case of the travel bug, but has had her feet firmly planted in Perth for the last couple of months so we thought we'd take the chance to have a chat with her before she takes off to explore her next destination.
On How She Got Started With Photography
I was a filmmaker first. I had a big old crush on Johnny Depp, back in the Pirates of the Caribbean days. I figured if I became the next hit director, I could somehow cast him in my film and the rest would be history. Luckily that plan didn't work out.
Instead, I bought myself a camera to make my own films, which led me to jump on a plane to India to make a short documentary for a friend's charity organisation. India is an explosion of colour and culture, and I couldn't help but take loads of photos too. I realised I enjoyed taking the photos more than making the film—and I was way better at it—and I wisely hung up my dreams of hitting Hollywood.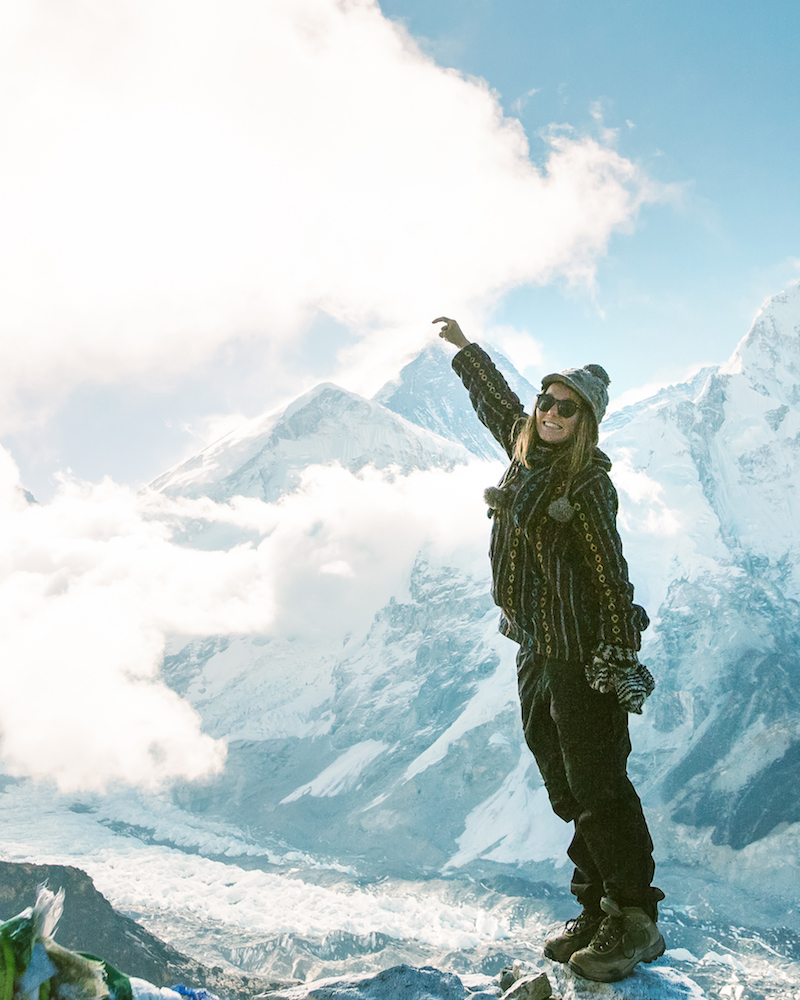 On What She Loves About It
It's definitely the lifestyle that photography forces me to live. I'd be terrified of doing all the things I do if I didn't have my ol' pal hanging around my neck. My camera is like that annoying friend who knocks on your door on a Sunday morning and insists you go for a hike. Sometimes I want to just lay in bed, but then I hear that voice whispering from my camera bag, "Louise, the stars are bright tonight. You're up in the Himalayas. How often will you be here? I know you haven't slept, because you can't sleep at high altitude. I know you have a stomach bug, but just think of that photo!"
On Where She Finds Her Inspo
Whenever I'm on the move, I fill up notebooks with ideas I'll never get around to creating. On long bus rides generally. Preferably crossing a border into another country. There's something about staring out a window and watching the world go past that always leads to an epiphany or two.

I came up with my last photography series while I was out running. I think it's just taking time away from my daily distractions really. Letting my mind wander, which is something I rarely let happen these days.
On Her Favourite Place She's Ever Travelled To
Nepal is my current favourite. Those epic landscapes, the heartwarming culture, the sweetest people. Though each country is my favourite in its own way.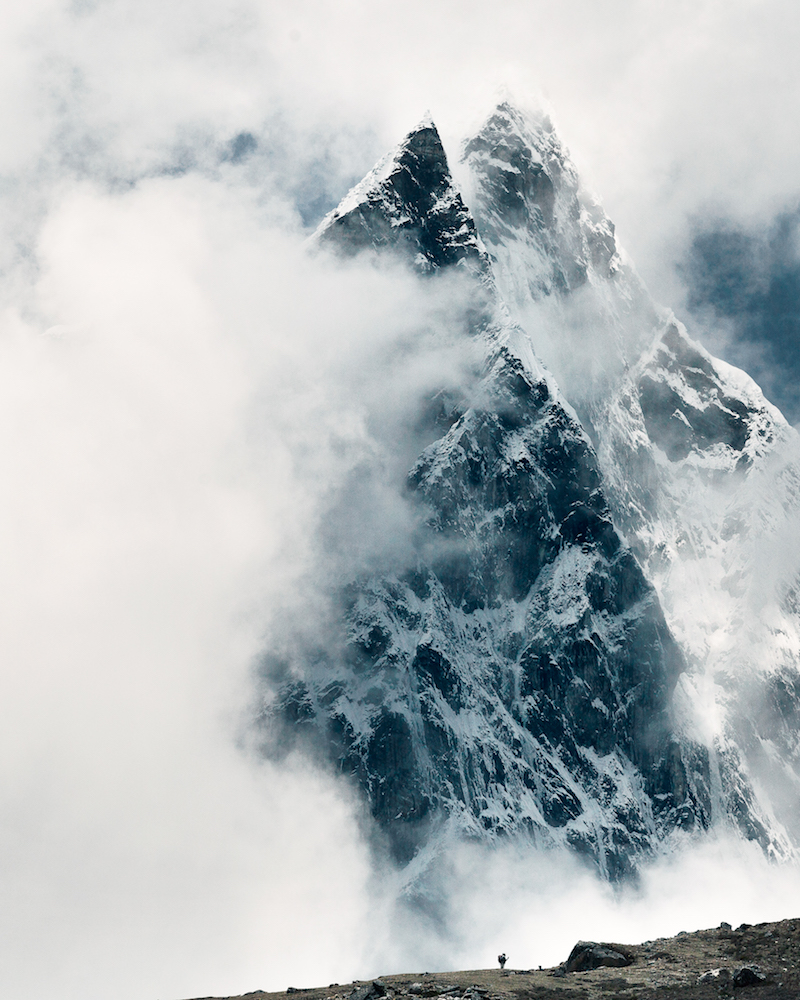 On What She Loves About Life On The Road
I feel like I've already lived a million lives through travel. It's a constant practice of forcing myself out of my comfort zone. I've become a much stronger version of myself because of it. A friend once told me she thought I travelled alone because I wasn't afraid. In reality, every time I jump on a plane I'm terrified, but I do it anyway because I know how good it's going to feel when I get over that frightening hump. Once you get used to sleeping on hard wooden slabs in a room filled with snoring Chinese men, using a bag of rice for a pillow, or going a month without having anyone to speak English with, your normal comfort level drops, and every day you get to sleep in a nice comfy bed, or drink water straight from the tap it becomes a win.
On What She Loathes About It
Definitely the food poisoning. Or the chest infection I got in Nepal. Or that weird bacteria I picked up in Laos. Whatever bug that took away all my energy in China. Every story I have always starts with "Ok, I was really sick and…"
On What She Misses When She Is Away From Perth
My creative tribe. Some of my favourite people I've met were on buses in other countries, but I've collected such an inspirational bunch of humans here. Eventually, I need to come home to make projects and have deep chats with my people.
That and the coffee.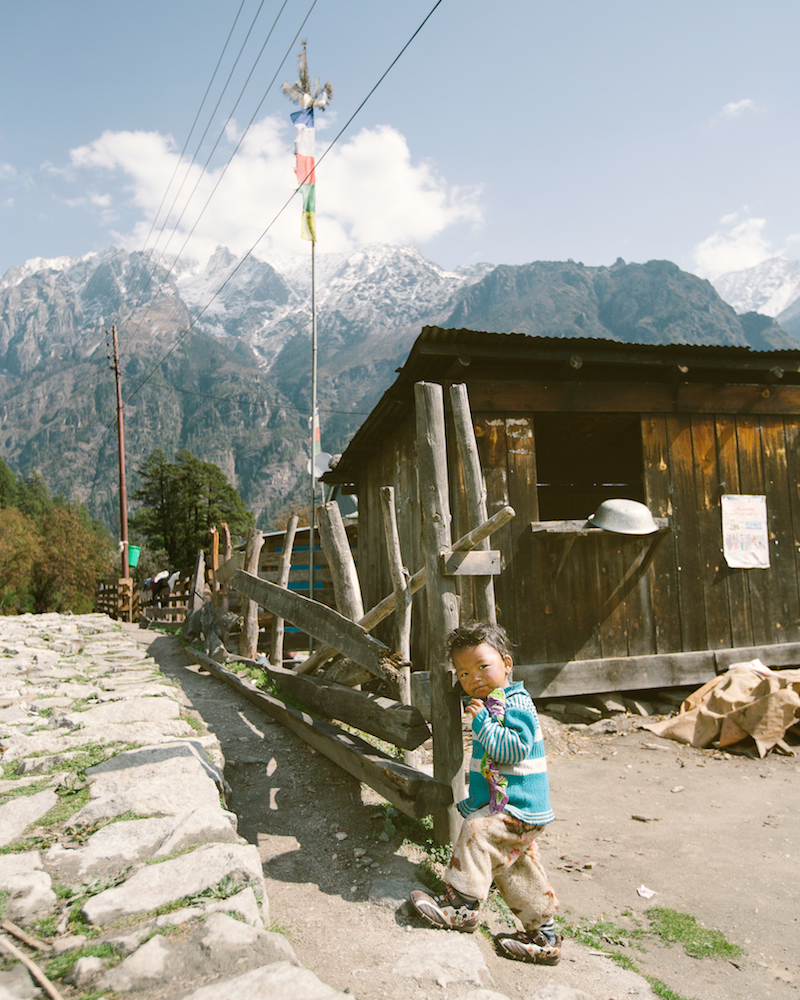 On Which Perth Creatives Are Inspiring Her Right Now
Fire and Joy my housemate and studio mate has been inspiring me for years. I watched her from afar for so long I sort of feel like I accidentally stalked myself into her life. Her vulnerability online, the quotes she puts up in the toilet at home and her little tips on organisation has had a massive impact on mine (and thousands of others) lives.
Steve Browne created one of my favourite pieces of art that eventually I'll turn into a tattoo. But it's really the person behind the art that is my inspiration. He gives so much back to the community, and delves out of the norm of the rules of the artworld, by doing 'pay what you want' Thursday or hiding little bits of art around Perth for people to find. He's a good reminder that you don't need to follow the rules, just be yourself.
I remember camping on a beach with the kids over at Salty Wings the week they launched their Instagram. Watching them travel the world through their success has been a real testament to what a good plan and a lot of hard work can do.
On Terra
Terra is the culmination of last years adventure through Nepal and Mongolia. It features the beautiful yet harrowing landscapes of some of the harshest environments I've experienced.
I was only planning to go to Nepal for a month, a quick jaunt and then back home to get "serious about my work". But while I was away, I realised this was my "serious work" and ended up staying away for four months. The thing that makes this series different to my previous work is the stories that go with it. I've created my first Zine with a bit of self deprecating humour telling stories about hiking up Everest, riding horses through Mongolia, and even a little about Cambodia, but it also delves a little deeper into the cultures I'm so lucky to explore.
I've been told that my landscapes have inspired people to travel. And so while I always want to inspire people to see the beauty in the world, I also want to inspire a sense of respectful travel, to understand that our journey isn't the only one that matters.
Catch Louise's exhibition Terra from 29 November to 5 December at Kidogo Art House in Fremantle, and check out more things to do in Perth here.
Image credit: Louise Coghill