For anyone who's ever tried to organise a girls' trip, we feel you. Syncing everyone's cals and getting them to commit to a week of fun in the sun should be the easiest thing you've ever done. But, if you're the get-shit-done member of your group it can be so much back and forth on WhatsApp that you swear off group travel forever.
Which is why, my fellow get-shit-done friends, I'm about to introduce you to two little words that not one of your girlfriends (or boyfriends) can say no to, repeat after me: Karma Kandara. This piece of literal paradise in Bali's Uluwatu is the luxe AF reward your epic people management skills deserve, and one that's guaranteed to have your friends' Instafeeds in a flurry.
Karma Kandara sits on billionaire's row (guuuuys, we told you this one was luxe) otherwise known as the Bukit Peninsula, with cliff-side ocean views and your own private beach. Boasting 54 villas, you'll want to splurge on one with a private pool because what screams vacay more than a few morning mimosas in your own private villa pool? That's right friends, nothing.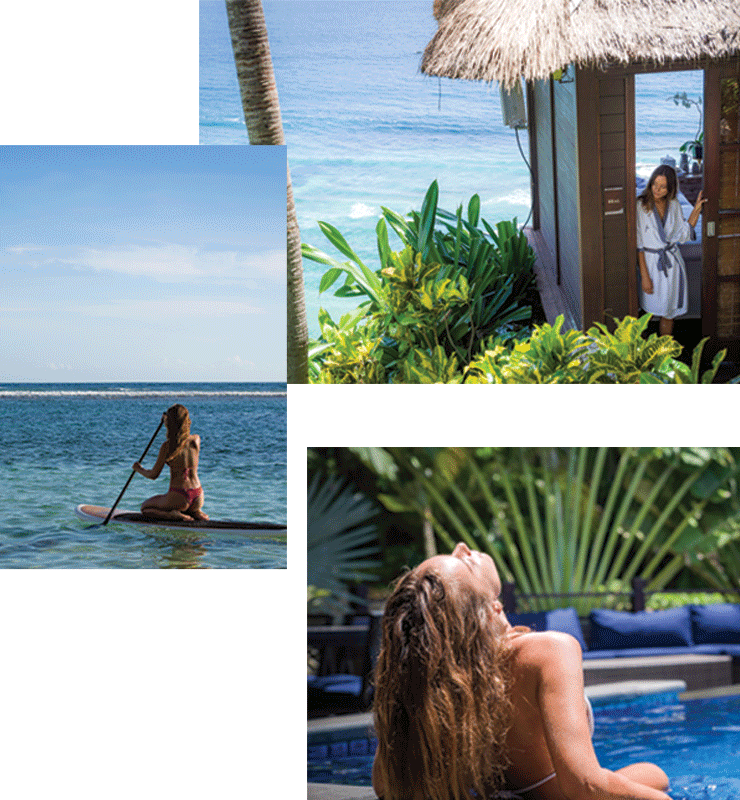 The only thing better than spending the day sipping on villa rosés, is spending the afternoon at the new-look Karma Beach Bali, their sleek AF beach bar and restaurant—and FYI it's a total hidden gem. Located at the bottom of their limestone cliff face—humble brag incoming—this spot has been voted one of the best beach bars in the world by CNN Travel. With a full restaurant offering Mediterranean and local bites (think saganaki for starters and some damn good lobster spaghetti), Frosé Fridays (!!), DJs and beach cabanas, you're about to settle on in for a damn good (and rather long) time.
Now for the real reason you're all here—the spa. If spa treatments are your jam then you're in the right place, with not one but two spas on offer. Always up for being as close to the ocean as possible, we checked out their brand new (we're talking a whole two-weeks old) seaside spa suite. Built at the bottom of their limestone cliff-face there's absolutely no need for a playlist here. The open-air bungalow lets you chillax to the sound of real crashing waves, which (just quietly) is a total prerequisite for all of our massages moving forward. We opted for the intuitive Balinese massage which will leave you smelling like a coconut god with gentle soothing strokes and acupressure. Offering everything from yoga to tai chi and beauty treatments, the massage menu is guaranteed to get you excited.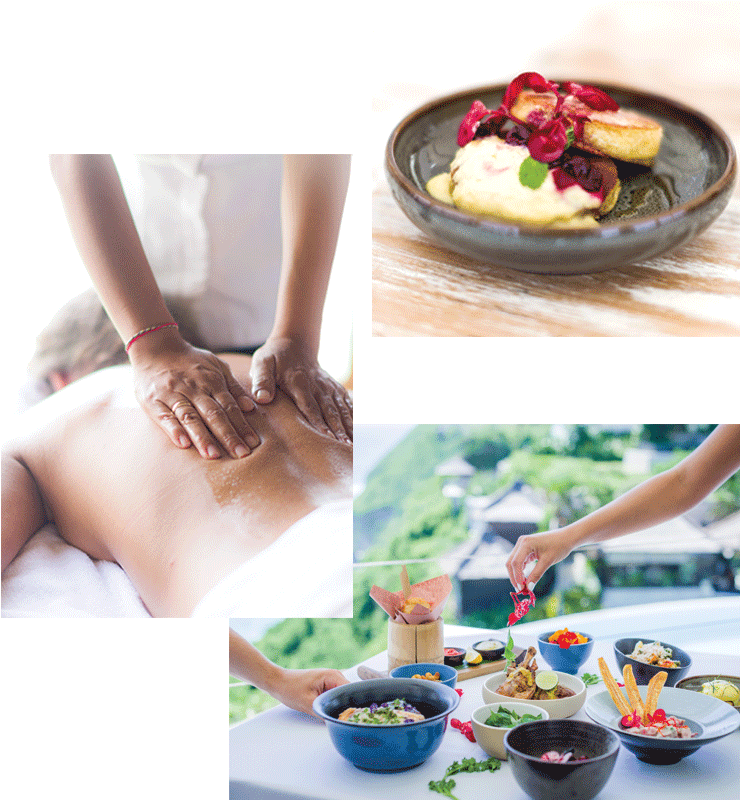 In case you hadn't guessed, we're huge fans of Bali here at The Urban List and the island is definitely booming right about now, but we'll forgive you for not venturing any further than your private villa pool. Okay, maybe you should opt for a private buggy ride to the infinity pool, or don't. This is the perfect spot to do as much or as damn little as you please, it's your girls' trip remember.
Heading to Dubai next? Read this.
Image credit: Supplied