Toblerone is the actual best and if you know how to stop at just one piece, then hats off to you.
For the rest of us, you might be better off making these nutty chocolate bites from The Wandering Matilda so there's no need to ever stop. Huzzuh!
---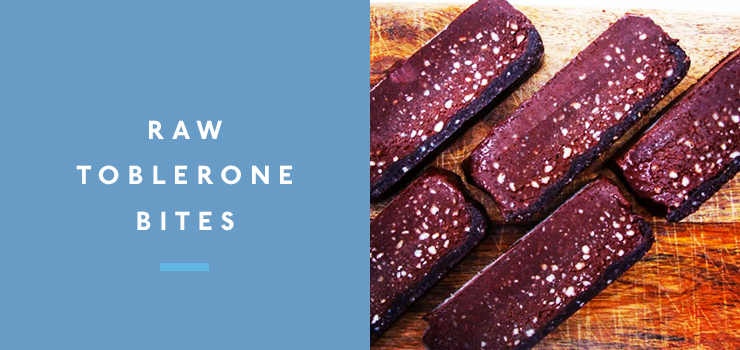 Base
Cake
---

Method
In a food processor blend the nuts until you have a sandy like nut flour. Add the remaining base ingredients and pulse until a sticky dough forms.
Press this dough evenly into a lined baking tin and pop in the fridge. Add your soaked cashews to the food processor and blend until almost smooth.
I like to keep little bits of cashew in the mix as it acts like the nougat in real Toblerone. Repeat with the remaining cake ingredients. Taste here to ensure you like the sweet and bitter balance.
Pour this mixture over the base and freeze for the day or over night.
This needs to be kept in the freezer as the oils melt in your hands pretty quickly so just keep frozen until you are ready to tuck in! I cut mine into slices but little bite sizes are perfect also.
Want more sweet stuff? Check out this healthy banana bread
Image credit: Holly Nicholls