If there's a Perth suburb that's got it all, it's Mount Lawley—killer coffee, awesome cafes, great restaurants, beautiful boutiques and even a dessert bar.
Which is why it's no surprise that DevelopWise has chosen to build their newest apartments on Wright St in this cool, leafy 'burb.
To show you what life might be like living on Wright St, they're throwing a festival on Saturday 4 November from 3 to 6pm in the Brigatti Gardens. You can expect a live band, food and wine tastings, a photo booth, giant jenga and gelati, plus the chance to win a brand new iPhone X.
Without further ado, here are all the reasons we can't get enough of Mount Lawley.
Coffee
Did you know caffeine originated in Mount Lawley? Well, not really, but you would be forgiven for thinking it was due to the barista legends churning out cup after glorious cup at Bossman Coffee and Standby Espresso.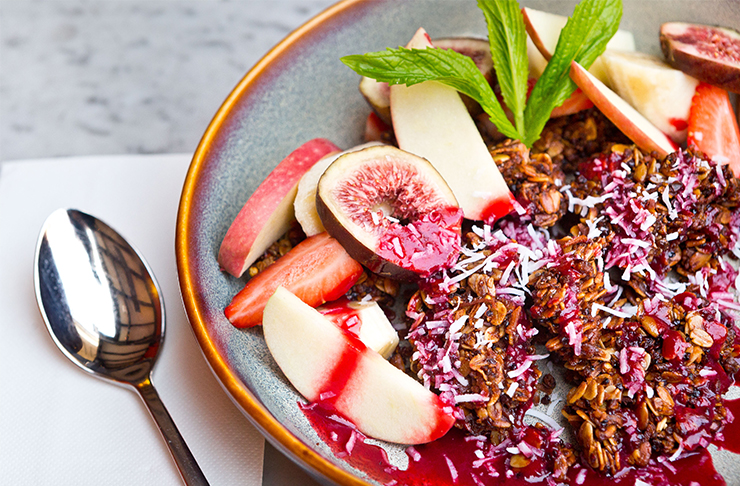 Breakfast
Breakfast in Mount Lawley means choosing between two of our favourite cafes, Fez and Cantina 663. It's really hard going deciding what to order at either place, but you can't go wrong with the Fez Benedict (complete with torched hollandaise) or Cantina's French toast with a cornflake crust, maple glazed banana and peanut butter cream.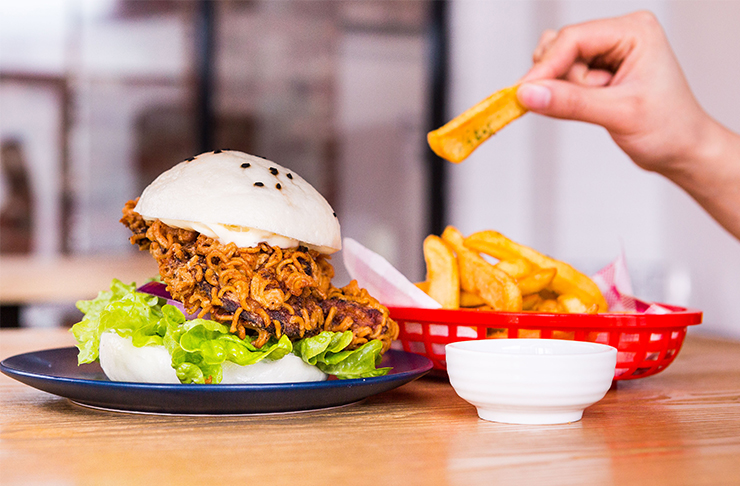 Lunch
When it comes to lunches in Mount Lawley, it's all about the Asian persuasions, with a smattering of Greek thrown in for good measure. Head to Ramen Lab for their extra hot char-ramender ramen, order the naughty coconut roll (pulled lamb, sweet potato salad, coconut tamarind sauce and coconut flakes) from Mr Munchies Sushi, devour the salmon pepper rice (with extra cheese) from Pepper Lunch, visit Sixty Grams for their Mi Goreng fried chicken burger and if you're really not feeling like Asian food, Zeus Street Greek has you covered with their Spartan box.
Dinner
You're never too far from a delicious dinner when you're in Mount Lawley. Mack Daddy's New York Slice is a must-visit for one of their 22 inch pizzas, getting down and dirty with crustaceans at Grab A Yabby is a must, Dainty Dowager has you covered with their feasting banquet and Threecoins Italian Trattoria is always ready to whip you away to little Italy with their authentic hospitality and cuisine. Then there's Chapas (= Chinese tapas!) where you've got to try their Sichuan style hummus with scallion pancake, The Modern Eatery for smashing sashimi, Mashawi and all of their tagines, Solo Pasta when you want to order pasta by the meter (which should be always) and Miss Potz' for their soft shell crab papaya salad.
Dessert
There is no shortage of sweet treats in Mount Lawley. You can opt to eat dessert at many of the featured restaurants and cafes above, but you'd be crazy not to stop by Measure Dessert Bar and Ibiza N2. At measure, the black sesame dessert is an absolute must try—black sesame cremeux, topped with white chocolate rice crispies, mandarin sorbet, black sesame dacquoise, sesame nougatine and mandarin gel—it's the perfect balance of creamy and fresh and it's ridiculously more-ish. And we're all about Ibiza N2's nitrogen gelato.
Drinks
It's no secret that Mount Lawley has got it going on in the drinks department. We are massive fans of Clarences' cosy feels and their happy hour, Five Bar's cocktails (helloooo lychee snowcone), Caboose's craft beer and The Flying Scotsman's winning pub atmosphere.
Shop
Once you've filled up on all of the above, it's time to have a gander at Mount Lawley's shops and boutiques. We could spend hours browsing at Planet Books, would buy absolutely everything at Billie & Rose and Department On Beaufort, before stocking up on all of the baked goods at Lawley's Bakery Cafe.
Image credit: Emma Bryant, Nancy Hanna and Elle Borgward
Editors note: This article is sponsored by DevelopWise and proudly endorsed by The Urban List. Thank you for supporting the sponsors who make The Urban List possible. Click here for more information on our editorial policy.