I'm a sucker for any new Italian restaurant in Perth and the only thing that tops good quality Italian is good quality Italian with a twist. Enter, No Menu in Highgate.
In the spot that was once Ace Pizza, then (briefly) Highgate Drink and Dine and then Rockefeller, No Menu has caused a bit of a stir and all I can say is I PRAY that it has more staying power than the rest of them.
With a name like No Menu, it's not surprising that this place has no set menu. But fret not control freaks: there is an electronic menu on the wall which changes each day, so you *can* choose what you want—but if you're thinking about doing that, just don't.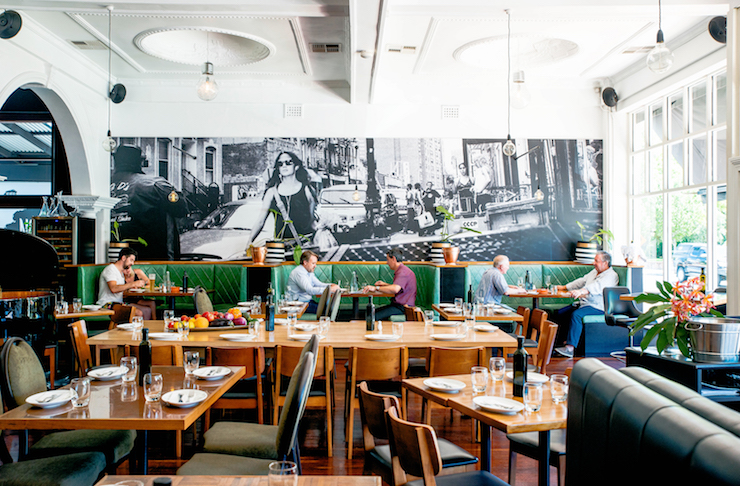 With the six-plate degustation coming in at $50 (yes, just $50!), you'd be foolish not to go with this option. But, if you want to treat yourself, you can go for a seven, eight or nine-plate degustation and, if you really have reason to celebrate, ask for matching wines. They don't advertise this as an option because here it's all about casual fine dining, but they're happy to do it and the wine list is phenomenal, with drops from all over Italy. It's a no brainer, really!
Now, this is where it gets tricky. I'm going to tell you about all the delicious things I ate when I went there recently for dinner and you're going to want to go there and eat them, but chances are, half of them will no longer be on the menu. But you know what? Still go, because everything that came out of that kitchen was pure heaven and you won't be disappointed.
If you happen to get the figs wrapped in prosciutto with honey and gorgonzola sauce, consider this your lucky day and go and buy yourself a lottery ticket. I'm not a huge fan of gorgonzola (sorry, don't judge me) but this. Was. Heaven. The dish is rich but the fact is that you'll be fighting whoever you're sharing with for the last bite.
The gnocchi with wild rabbit was another highlight. Undoubtedly some of the best gnocchi in Perth, they were little clouds of perfection and the wild rabbit sauce had so much flavour I could have eaten it for days on end.
My favourite dish of the night was the baby goat. Owner Maurizio has been cooking it for years in his North Perth restaurant and couldn't bear to part with it when he opened No Menu, so it's a regular occurrence here. Let's just say I couldn't be happier about it.
There was also a baccala dish which I loved. Baccala is salted cod and you've probably eaten it if you've been to Lisbon (it might have been called bacalau there) but, as it turns out, it's actually an Italian dish and No Menu does it very, very well.
Perhaps the best thing about No Menu was the actual experience. It was one of the first dinners I've been to in years where we could linger over the food and really make a night of it. None of this in and out in 45-minutes nonsense. Don't get us wrong, there's a time and a place for a good, quick meal, but if you have something to celebrate, No Menu is the perfect spot for it.
If you are in a rush and still want to give No Menu a go, there's a pizza and pasta menu each day, which will keep your belly happy! Stretchy pants advised!
Image credit: Nancy Hanna