Just when you thought Perth had reached peak level of cool, the food gods went and raised the stakes of our fair city tenfold with an awesome new underground food precinct set to launch later this month.
You may have heard whisperings about it on the grapevine (or, have already made a visit to Chicken Rice Corner which is now open), but ICYMI it's called Underground at Allendale Square, and it's just about the best thing to happen to Perth CBD in a long time.
No matter your craving, Underground has you covered with everything from ramen and dumplings, to doughnuts and gnocchi, and there are even plenty of healthy options if you're that way inclined. The only downside—you're going to need to add an extra 15 minutes to your lunch break just to decide what you want to eat. Don't say we didn't warn you.
Here's everything we can't wait to sink our teeth into at Underground at Allendale, opening 21 July!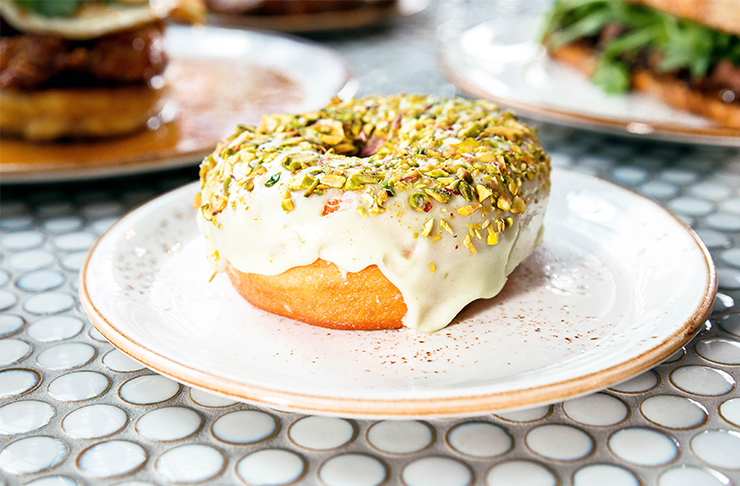 Mary Street Bakery
Yes, the city is getting another Mary Street Bakery because one can never have enough of their fried chicken buttermilk pancakes and glorious baked goods. Serving breakfast and coffee from bright and early (7am), stop by for your morning ritual on the way to work before heading back there at lunch time and chowing down on their spiced braised lamb with potato, coconut and chilli. Don't forget to bring a few doughnuts back to the office for your co-workers (or boss if you're looking for a cheeky promotion).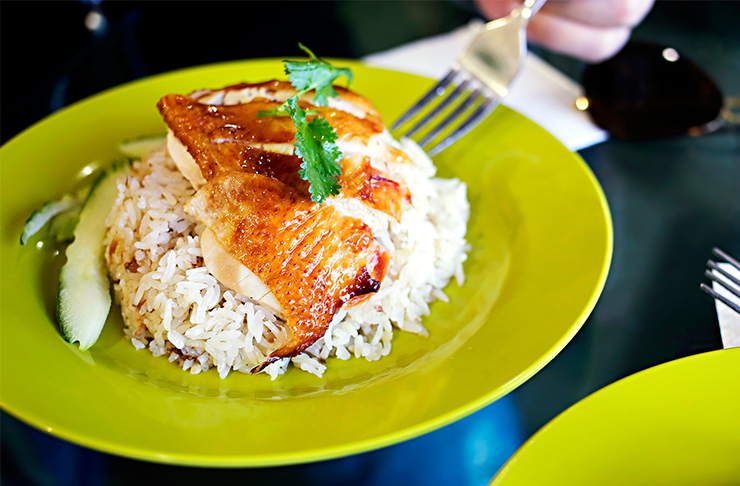 Chicken Rice Corner
If you haven't had the pleasure of eating chicken rice yet, you're seriously missing out. Big time. But, never fear, Chicken Rice Corner has opened up shop at Allendale Square and they're dishing out the goods. For just $6.50 you get a generous dome of rice topped with tender Hainanese-style chicken and a bowl of chicken broth—it does not get more comforting than this. They've also got a delicious tofu dish (choy poh tofu) for the herbivores out there and a dee-lish curry laksa.
Authentic Bites Dumpling House
CBD workers, no longer will you have to traipse 15 minutes to Northbridge to get a load of Authentic Bites Dumpling House's steaming pillows of goodness. We can't get enough of their xiao long bao (just be careful not to burn your mouth like we do every time), the pan-fried kimchi and pork dumplings and the wontons in spicy sauce. Good luck not ordering everything!
Freshii
Don't worry, it's not all about the carbs at Underground. They know you've got to have at least one healthy day among all of the other cheat days in the week, which is why Freshii has arrived in the CBD! Serving bowls packed with goodness, we love their spicy lemongrass soup, Buddha satay bowl and their fiesta salad (with avo, aged cheddar, black beans and salsa fresca). You can also get burritos, wraps, smoothie bowls and frozen yoghurt. And if you're looking to cleanse, you've come to the right place, Freshii stock one, three and five-day juice cleanses. Who said being healthy was boring?
Arirang
Let's just take a minute to appreciate the goodness that is bibimbap. Namely, the bibimbap dished up at Arirang. What's not to love about rice topped with sautéed mushrooms, finely julienned carrots, beansprouts, pickled cucumber, taste-bud-tingling beef bulgogi, kimchi and an egg? Absolutely nothing! But that's not all Arirang are whipping up in the kitchen, they're also simmering some glorious hot and spicy ramen (Korean style). Result!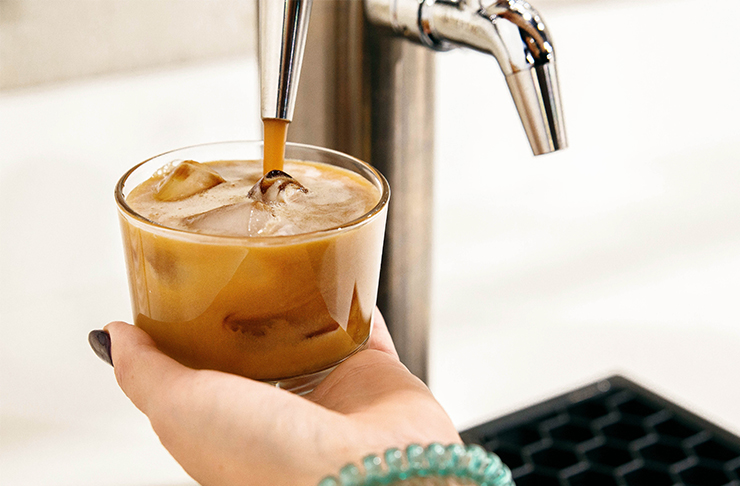 Mo Allendale
The latest brain child from the Mo Espresso crew, Mo Allendale's coffee is just as impeccable as the brew they're steaming up over at their original digs. They're pouring their signature nitro cold brew (as well as nitro ice teas for all you caffeine-fobes), and serving plenty of goodies for brekky and lunch, as well as doughnuts. Hooray!
Lalla Rookh Bar & Eating House
Lalla Rookh is no newby to Allendale Square, but they're still very much worth the mention because they are one of Perth's best Italian restaurants—plus they're open until midnight so there's no need to cook dinner after work anymore. Whether you order the heirloom beet and goats curd salad, the spaghetti with blue swimmer crab and nduja, the smoked pork neck with radicchio or something else from their mouth-watering menu, you will do no wrong—just be sure to pick up some Italian vino from the wine store on your way out.
Zensaki
Three words: Katsu chicken ramen. Panko crumbed chicken served in a soy, miso or pork bone broth. Need we say more? But that's not all Zensaki has us drooling over, their bento boxes, curries and donburi are gobsmackingly good. Plus, they have plenty of catering options so organising your next working lunch is a (tasty) breeze.
Image credit: Nancy Hanna
Editor's note: This article is proudly sponsored by Underground at Allendale Square and endorsed by The Urban List. Thank you for supporting the sponsors who make The Urban List possible. Click here for more information on our editorial policy.