Sick of crowded malls, chaotic department stores and insane Boost Juice lines on every corner? Then it's time to ditch the mayhem and visit Perth's best secret retail precinct—Trinity Arcade.
Bookmarked by the thriving Hay Street Mall and St Georges Terrace, this modern heritage shopping oasis is the perfect sanctuary from the hustle and bustle of Perth's malls. Combining historic architecture with a modern retail experience, there's almost too much to eat, drink, browse and do in a day (but we were more than happy to give it a crack).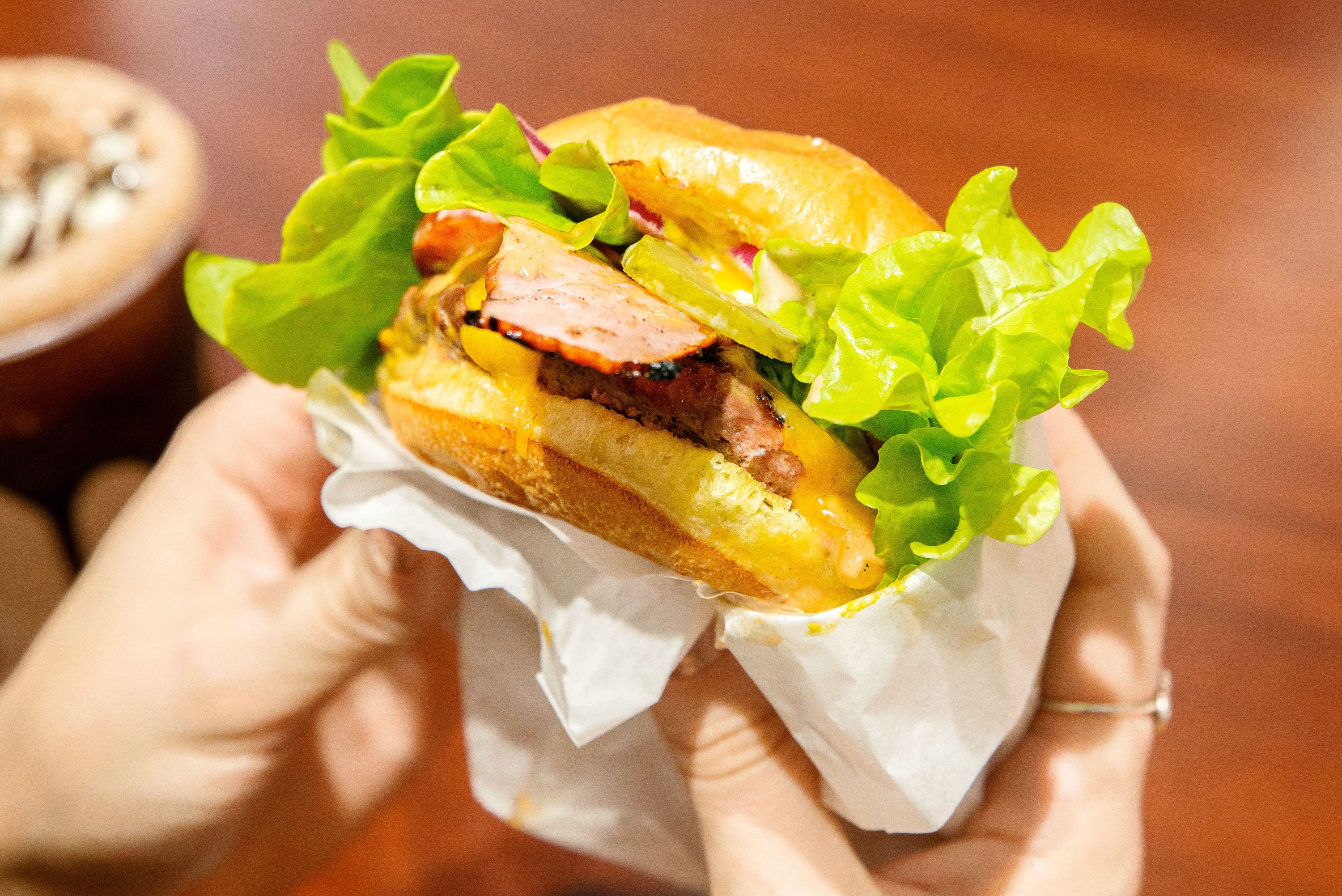 Binge On Burgers @ Meet & Bun
Got a hankering for a sit-down meal that'll give you the most bang for your buck a.k.a the most burger for your bun? Then the first pit stop on your Trinity Arcade shopping extravaganza has to be top-tier burger and shake shack-style, Meet & Bun. Here, the burgers take two hands to eat, the shakes take two straws to drink and the chips are cheesier than a beachside wedding proposal shot on Instagram. Your heart won't thank you but your tastebuds will.
Enjoy Tasty Pastries @ Tartine Cafe
Looking for something a little lighter but no less tasty? Then say no more, mon amour, because hidden inside the Trinity Arcade is a delicious French pâtisserie packed with shelves of sweet treats that'll put an end to your hunger (if not your arteries). Tartine Café offers speciality roasted coffee, loose leaf tea, couverture Belgian hot chocolate, fresh baked French pastries, speciality gourmet sandwiches and authentic baguettes, which means there's no shortage of sweat and savoury treats to curb those post-shopping cravings.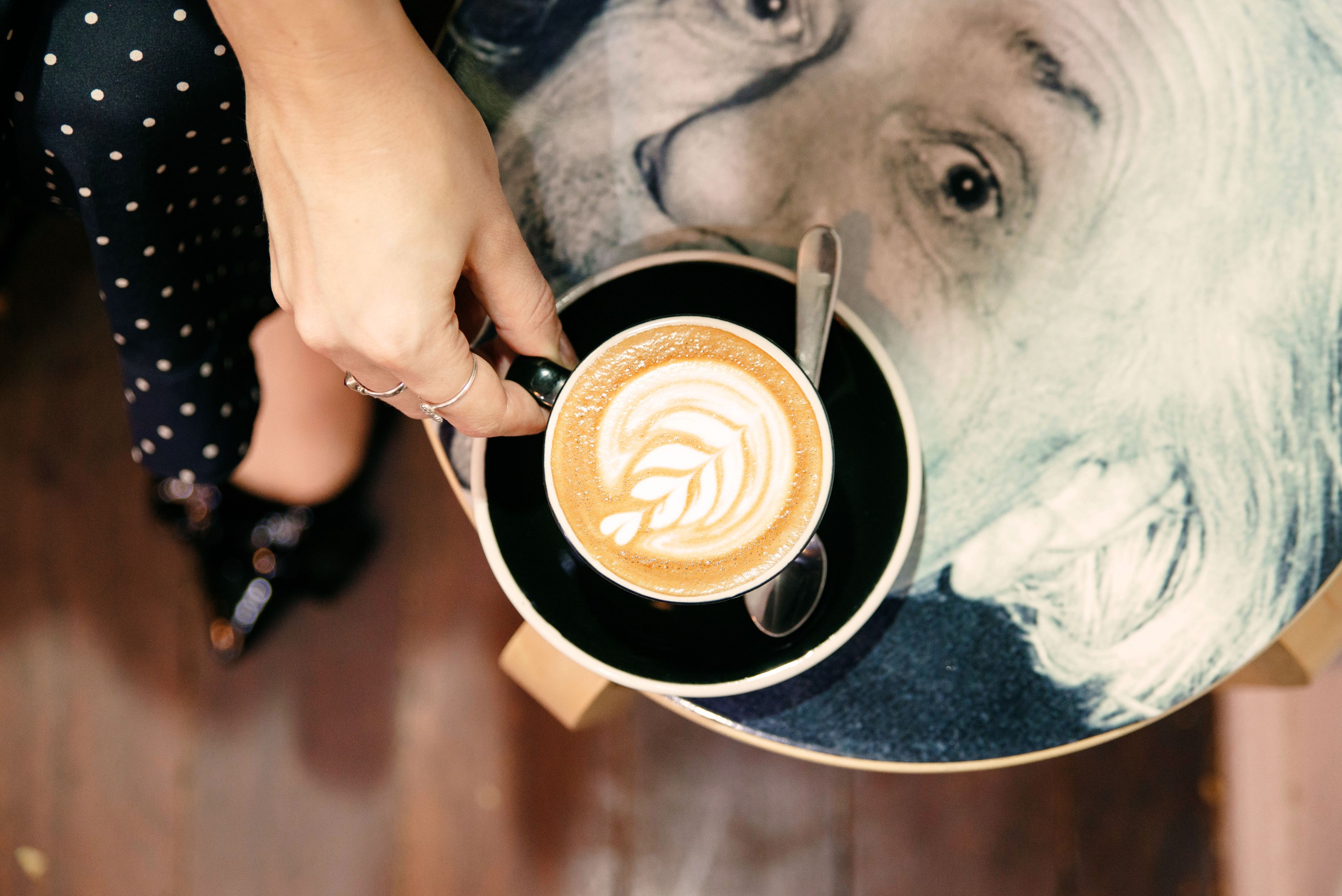 Curb Your Coffee Cravings @ Mo Espresso
If you're looking for a caffeine boost to kick start a hard day of retail therapy, then look no further than Mo Espresso. Aside from adorable takeaway cups, this caffeine institution boasts some of the best coffee in Perth, in addition to serving up raw tasty treats for the health conscious, decadent toasties and pastries for the not-so health conscious and fresh bags of locally roasted specialty coffee beans. Take a seat in the modern fit out or take a coffee and treat to go, either way, give the Mo a go.

Hunt For Homewares @ William Topp
Those who can't walk out of a homeware store without seven teatowels and cockatoo shaped teacup are going to fall in love with William Topp. This contemporary gift store comes with a personal touch and every attention grabbing stocking filler and bookshelf trinket imaginable. Renowned for its fantastic customer service and incredible range, there's no mum too hard to buy for when it comes to William Topp.
Shop For Socially Conscious Styles @ Amorosa
Amarosa is the first socially-conscious accessory label in Perth, which means you can shop guilt-free until the cows come home. This sustainable, eco-friendly fashion brand is not only a fashion savvy shopper's paradise, but also a nod to the planet and environment we love so much. Through their artisan partnerships in Central and Southern America, Amarosa have made fair trade jewellery, accessories and apparel more accessible and fashionable than ever.
Stock Up On Souvenirs @ Iroiro Gifts
Nestled in the long list of things to browse and buy at Trinity Arcade is Iroiro Gifts. This Japanese-style accessory and trinket store has something for everyone, even if they don't know it yet. From boutique jewellry in the shape of Schnauzers, through to wooden fridge magnet animals, and over the shoulder dog carriers, there's sure to be something that'll at the very least make you smile and think of someone who loves dogs enough to hang them from their ears.
Shop For Comfort @ Peter Alexander
Yes, you read that right. Trinity Arcade is also home to our FAVOURITE sleepwear retailer. Packed with satin nighties and boxers just in time for summer, it'd be rude not to pop your head in and browse their new range of jammies, footwear and homewares. There's something comfy for every man and his sausage dog at Peter Alexander.

Walk Out In Style @ Parker & Co
If you're a dapper man or just someone with a dapper man in your life, then a trip to Parker & Co is a must. Featuring some the finest in contemporary men's fashion, this boutique establishment has (unsurprisingly) built a name for itself as a leader in luxury apparel. The stylish store stocks everything from formal apparel and high quality leather accessories, through to casual wear, footwear and eye-catching cufflinks. You can walk in looking fresh from the factory line and walk out ready for a royal wedding in no time at all.

Hunt For Treasure @ Trinity Antiques
It's out with the new and in with old [and valuable] at Trinity Antiques. As Perth's oldest established antiques shop, Trinity Antiques have arguably the best range of Australian Colonial jewellery in the country. So if you've got an eye for quality 19th century art deco jewellery, then it's time to log off Netflix and start browsing for priceless treasures at Trinity Antiques.
Appreciate The Arts @ Eurodecor Art Space
You can't call it a successful shopping trip without a slice of culture enjoyed along the way. Eurodecor Art Space attempts to 'translate life experiences into art' through incredible personal albums, awe-inspiring iron paintings and incredible oil paintings that tell stories from all over the world. If you've had your fill of shopping (blasphemy) and are looking to exercise your mind, rather than your car boot, then make sure you drop into Eurodecor Art Space.
Clean Up Your Mug @ Hair By Frank Barbarich
Boasting a long and luscious history of quality barber services, Hair by Frank Barbarich is a no-brainer for the fellas looking to neaten up their look. Their team of top-tier barbers incorporate traditional principles with modern techniques to give your the best results your locks have seen in a long time.
Not only does Trinity Arcade give you the chance to get away from the crowds and enjoy another side to modern retail and dining, but right now it's also giving you the chance to fill your wardrobe (and tummy) for free! For your chance to win a $500 Trinity Arcade shopping voucher (to kickstart your obsession with the place) head to their webpage here and submit your details. Alternatively, if you're already out the door and on the way to this retail paradise, post a pic on Instagram with the hashtag #trinitysnaps to go into the draw.
Editor's Note: This article was produced in partnership with Trinity Arcade. Thank you for supporting the partners who make The Urban List possible. For more information on our editorial policy, click here.
Image credit: Nancy Hanna + provided