There's something thrilling about getting a birds eye view of the amazing landscape we have here in WA. Getting up into the skies is one of the most incredible ways to experience nature—and we don't mean inside an aluminium behemoth as part of your regular travel. No. We're talking full black hawk mode—get up there in your very own helicopter, doors off, wind streaming, headset on lock.
It might seem like a dream, but a locally-owned and operated business in our southern backyard is making it a more and more accessible reality. Scenic Helicopters is blitzing up and down the Margaret River region coastline, operating everything from magical sunset flights for you and your lover to rugged helifishing adventures, beach romance packages and even wine tours.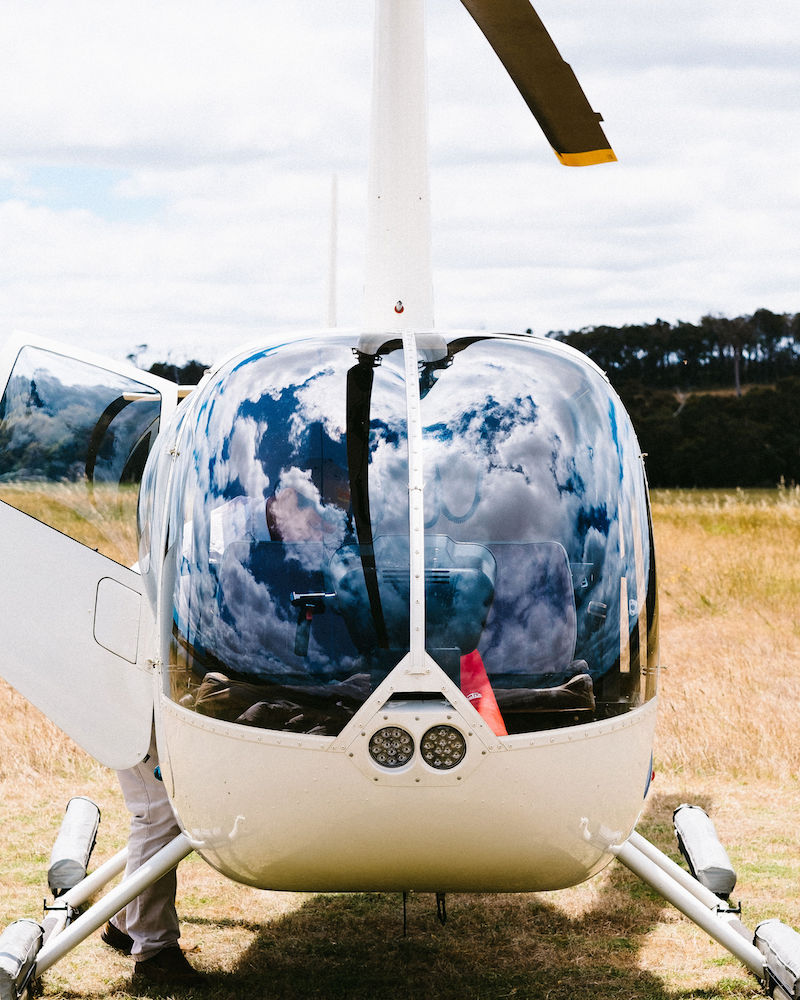 The only thing better than helicopter rides? Helicopter rides that lift off from an iconic Margaret River brewery and land on a secret beach, tucked away along the pristine coastline. Jackson operates flights taking off from Cheeky Monkey Brewery in beautiful Wilyabrup on Saturdays throughout summer, and you can buckle up for a flight duration of anywhere between 7 minutes (joyride!) to 20 minutes (recommended—seriously, that coastline) for as little as $85.
For those with a serious case of wing-envy, book yourself in for the Margaret River Beach Romance package. The route? First, you head over the rolling vineyards of Wilyabrup, the heart of Margaret River wine country, before heading north to cop views of the crystal clear Injidup beach and rugged Canal Rocks. Then, you turn back south and make your way to the money-maker: that secret beach we mentioned earlier.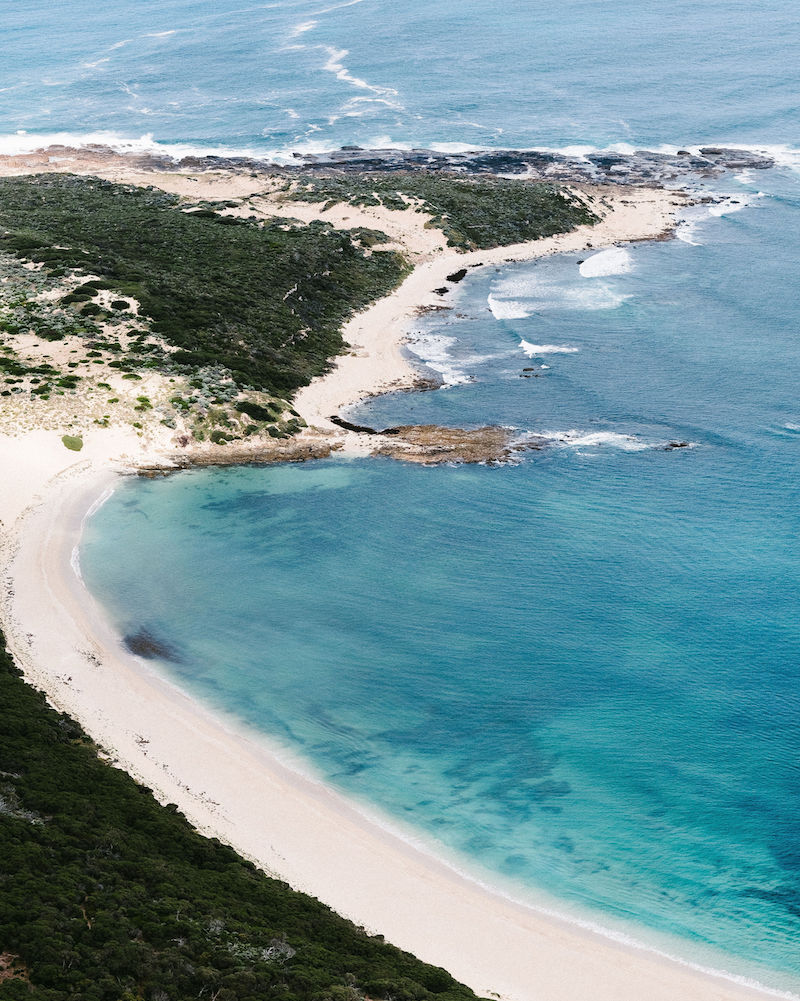 Landing on the beach is quite the experience—we recommend keeping your mouth closed rather than smiling gleefully and open-mouthed like we did. There's a lot of sand. Once you're down, your new best friend Jackson lays out a gourmet picnic for you to enjoy and makes himself scarce, leaving you to graze on Margaret River's finest, bathe in the ocean and lap up the summer rays.
The helicopter itself feels totally safe and actually far more comfortable than you might imagine—you're protected from the wind, strapped in tight (but not so tight that you can't seek out the best view or, for the trigger happy among us, the best 'gram), and kitted out with your very own headset which, we might add, connects to Spotify, through which Jackson plays some pretty bangin' tunes.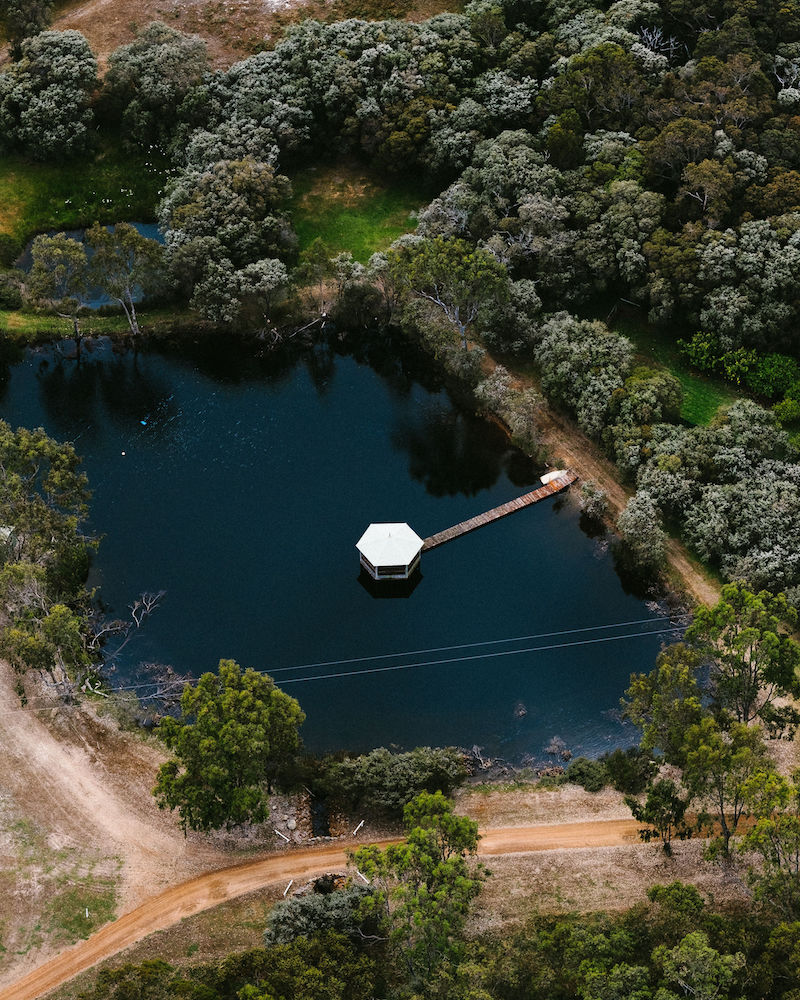 You'll be mesmerised by the beauty of the coastline—the crashing whitewash, jagged rocks and white sandy plains—as well as the colours and patterns inland created by vineyards, bushland, dams and rivers criss-crossing each other.
It might not be soaring gracefully like a bird, but it's probably as close as you'll get. Either way, it's definitely the best way to see the Margaret River region.
If you're heading down that way, here are the best things to do in Margaret River.
Image credit: Emma Pegrum