Wine and cheese, peanut butter and jelly, Kim and Kanye…some things just go together. But Lagree and a spin class? Well I never. A long time Lagree fan, when I heard about LA Fit's newest class MegaRide at their brand new Highgate studio, I was all ears.
If you haven't heard of Lagree yet, you're missing out. Think Pilates on steroids and you're halfway there. The Lagree method combines strength, endurance, cardiovascular, balance, flexibility and core training into a full body workout. The classes are done on a megaformer—similar to a Pilates reformer machine but much bigger—and will have you sweating and shaking like you wouldn't believe possible for such slow and controlled movements.
A traditional Lagree class goes for 45 minutes—trust me when I say a full hour would just about kill you—and focuses on core strength, legs and arms. There's a lot of planking, squatting, lunging and a whole heap of exercises that will sound like I made them up if I list them here. MegaRide (or RideMega—depending on the order you do the class in) combines 25 minutes of Lagree training with 25 minutes of crazy intense cycling.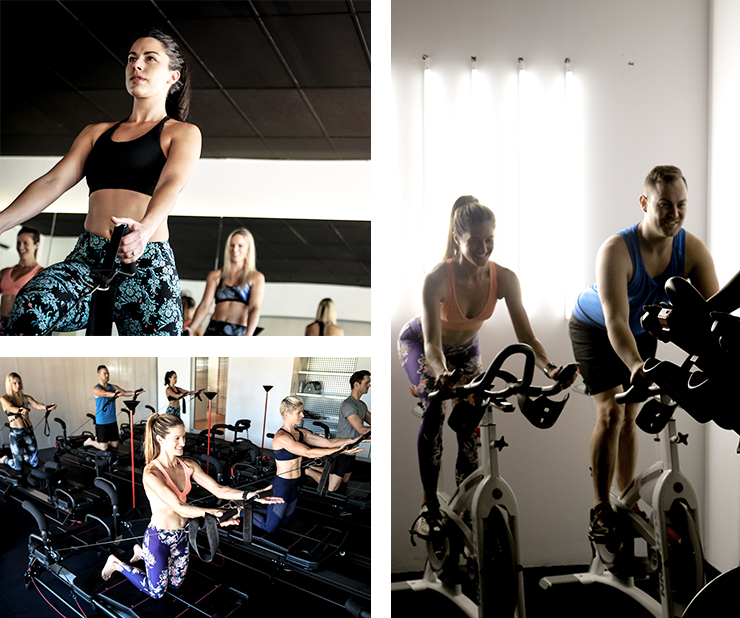 Always up for a challenge, I signed up to a RideMega class a few weeks ago and haven't looked back. If you've never done a spin class, not to worry, one of the fabulous LA Fit instructors will walk you through your bike set up and get you settled. Then the lights are turned down, the music is turned up and you basically ride until you feel like your legs can't move anymore. Your heart will be racing and you'll be sweating up a storm but you'll be doing it to some seriously good beats, and with so many changes in tempo the 25 minutes are over before you know it.
Even if you consider yourself pretty dang fit, I'd be willing to bet you'll feel like your legs might drop off after the ride part of the class. But no matter how shaky your legs are feeling, you're straight off the bikes and into the the light, bright and airy room next door which is full of megaformers. If my experience is anything to go by, you'll be puffing and panting and a little bit wobbly, but you'll also be feeling oddly energetic and ready to take on the megaformer. If you've done a traditional Lagree class before, the next 25 minutes will seriously fly by—with no leg moves in this part of the class you'll almost feel like you're cheating. The focus is all on core and arms,—which is plenty hard enough, don't you worry!
The perfect combo of intense cardio and serious sculpting, it's safe to say I'm addicted.
Intrigued? Check out LA Fit in the directory.
Image credit: Sara Polanski