Whether you hate it or love it, there's no escaping NYE.
Make the most of the day you love to hate (and hate to love) with a big bowl of delicious, fruity punch Italian style to guarantee yourself a good time.
With a Caribbean kick, Aperol meets rum and you'll want to drink it all summer long. Trust us.
Jamaican In Venice
What You Need
500ml Aperol
200ml Appleton Estate Signature Blend Rum
300ml Fresh lemon juice
200ml Fresh white grapefruit sherbet (5 white grapefruits, 6 lemons, 800g sugar)
100ml Fresh raspberry syrup (100g of raspberries, 100g of sugar, 50g of water)
500ml Riccadonna D.O.C. Prosecco
Yellow Nectarine wedges
Bunches of fragrant mint sprigs
Ice​
Strainer
Punch bowl
What To Do
1. Mix Aperol, rum, raspberry syrup and fresh lemon juice together in a large bowl.
2. Garnish with nectarine, mint sprigs and raspberries.
3. Sprinkle with sherbert.
4. Add prosecco.
Grapefruit Sherbet
1. Peel zest of lemons and grapefruit, then add to bowl with 800g sugar.
2. Muddle the peels and sugar to release oil.
3. Cover with a towel and leave overnight.
4. In the morning, add juice of grapefruit and stir to dissolve remaining sugar.
Raspberry Syrup
1. Combine raspberries, sugar and water in blender and mix until smooth.
2. Strain the liquid.
Serve over ice.
CHEERS!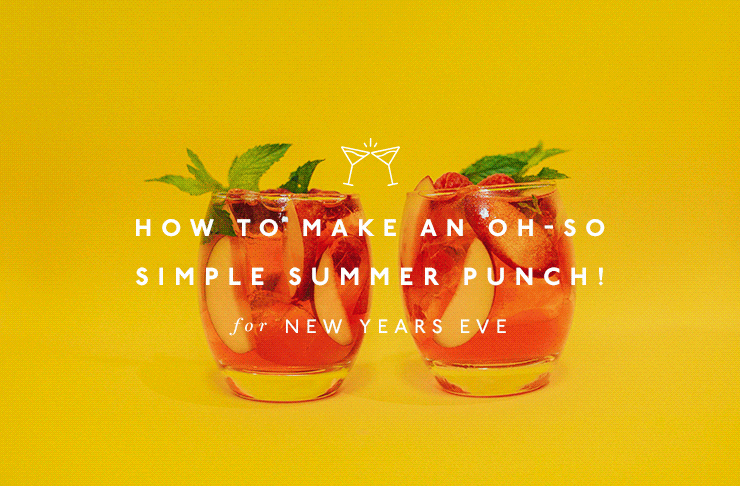 Editor's note: This article is proudly sponsored by Aperol and endorsed by The Urban List. Thank you for supporting the sponsors who make The Urban List possible. Click here for more information on our editorial policy.