It's that time again—where we reflect on the year that was and the long list of incredible new restaurants, bars and cafes that popped up on the Sunshine Coast.
And believe us when we say there was a heap to sort through! We could undoubtedly make one very long list, but instead we thought less is more—so here's our fave restaurants, watering holes and brekkie spots that we're totally high-fiving 2017 for.
Hold on to your hats peeps, 'cause shit is about to get tasty.
Copperhead Restaurant & Brewery
Cooroy
We've just gotta come out and say it. You guys went absolutely bonkers when we shared the news that Copperhead Brewery & Restaurant had opened its doors in Cooroy, and who could blame you?! The New York loft-inspired space is seriously stunning, the ales are quaffable and they've even got a menu that'll have you coming back time and time again. If you're on the hunt for the best breweries on the Sunshine Coast, you'd be a fool not to visit this one.
Paradise Arcade
Noosa Heads
We barely remember life before Paradise Arcade. This Mexican restaurant in Noosa has knocked the pluggers off just about everyone with its city-vibing lofted space, super-fresh menu and extensive Mezcal list. Oh, and they were the first to bring margaritas on tap to the Sunshine Coast. Hurrah! Tapping into the Mex-Cali food scene, Paradise Arcade is all about the dishes that'll have you making room in your belly for round two (or three or four). The menu is broken down into antojitos (little cravings), tostadas, tacos and desserts. It's a tight-ish selection but that just makes it achievable to eat your way around the whole thing in a handful of visits. Are you up for the challenge?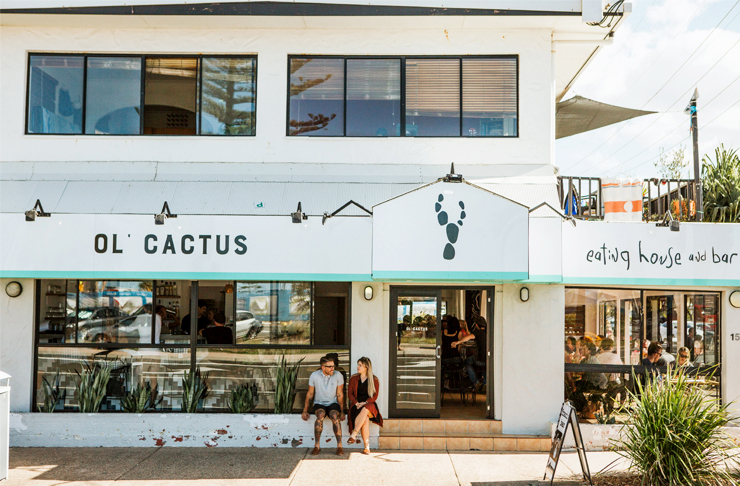 Ol' Cactus
Alexandra Headland
Ol' Cactus is a newish, not-so-traditional Mexican restaurant that sits straight across from the beach at Alexandra Headland. Coming to us from the folks behind Corbins in Maroochydore, siblings Alicia, Sam and Jake Pregnell, along with Alicia's partner Cody Gwillim, created a space you'll want to linger in, a range of Mexican-inspired dishes (like Ox Tongue Tacos) you won't be able to choose between and cocktails that'll have you putting the keys away and calling an Uber.
Sum Yung Guys
Sunshine Beach
Remember that good ol' cooking show called MasterChef? Well, 2016's runner-up Matt Sinclair teamed up with three of his mates in 2017, to open a brand spanking new restaurant in Sunshine Beach. And it's garnered quite the following. Sum Yung Guys serves share-style pan-Asian dishes, so you'll find a tantalising mix of Thai, Vietnamese, Chinese and Korean flavours across the menu. Already rated as one of the best restaurants on the Sunshine Coast, if you haven't visited these guys yet, then you know what you've gotta do.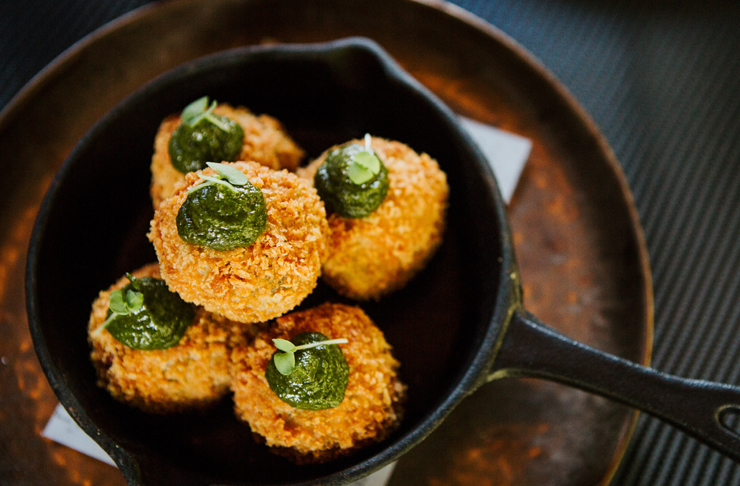 Hong Sa Bar
Yandina
Found at the back of a rainforesty, bamboo-covered property in Yandina, past the cooking school and restaurant, Hong Sa Bar and private dining room is the latest addition to Spirit House's repertoire. Housed in a brand new black single-level building with a sprawling deck in the centre, it's sleek, like, super sleek. Head here for the cocktails and an all-day bar menu on offer. From Coffin Bar oysters and Mooloolaba prawn rolls to ginger and black pepper chicken wings and Thaicini green curry balls (an Asian take on arancini), it's hard to pick favourites when everything tastes like a mouthful of heaven.
Bombetta
Noosa Heads
It seemed like every time we hit Noosa Junction this year, there was somewhere new to check out, and Bombetta was no exception. Brought to us by the peeps behind old Noosa stalwart, Gaston, this split-level Italian restaurant is every ounce urban chic, with black subway tiles, high ceilings and polished concrete floors. We're still low-key obsessed with the copper façade on the wine fridge and are genuinely considering stealing the Campari poster to take home with us, but it's the flavour-packed menu that keeps us coming back for more. Haven't visited yet? It's hard to go past the classic pizza, but the seafood linguine is a crowd favourite.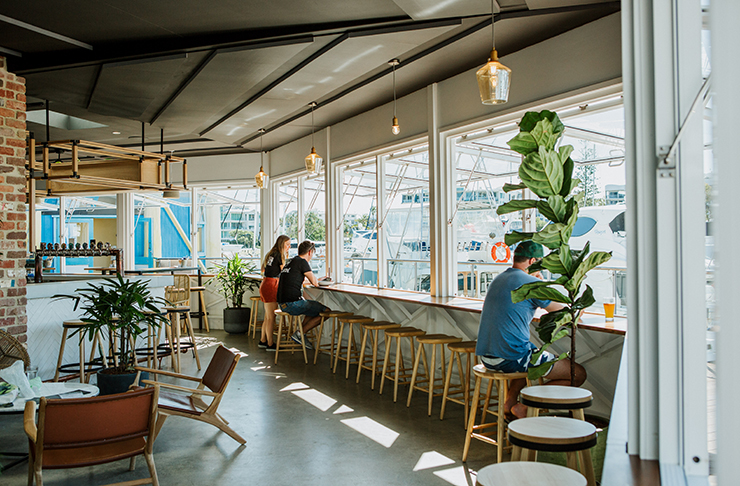 The Dock
Mooloolaba
Slipping in as what could possibly be the last new opening of 2017, The Dock has just opened its doors in Mooloolaba and my, oh my, are we impressed! Part of The Wharf redevelopment, this bar and restaurant is big, and when we say big, we really mean MASSIVE. Cleverly divided up into several areas, including function rooms, through the use of different furniture, plants and levels, this Sunshine Coast newbie is home to three bars (we know, right?!) and 52 beer taps pouring 16 different brews. We kid you not, this place is a beer drinker's heaven! With a killer smoked meats menu and gorgeous river views, we're calling it—The Dock is the best new day-drinking spot to try this summer.
Pier 33
Mooloolaba
Excitement levels went off the charts when a stunning new seafood restaurant opened on the waterfront at Mooloolaba. At the helm, you'll find some of the people behind a couple of Queensland's best restaurants, including Rick Shores on the Gold Coast, so it's really no wonder we fell so fast and hard for Pier 33. Sophisticated but casual, next-level views, tastes and tipples that'll quite possibly ruin every other future dining experience for you, this place actually has it all. Serving lunch, bar snacks, dinner and drinks, you'll be able to choose between dining a la carte in the main restaurant or sitting al fresco on the whitewashed picnic tables and munching on substantial nibbles like the soft shell crab rolls.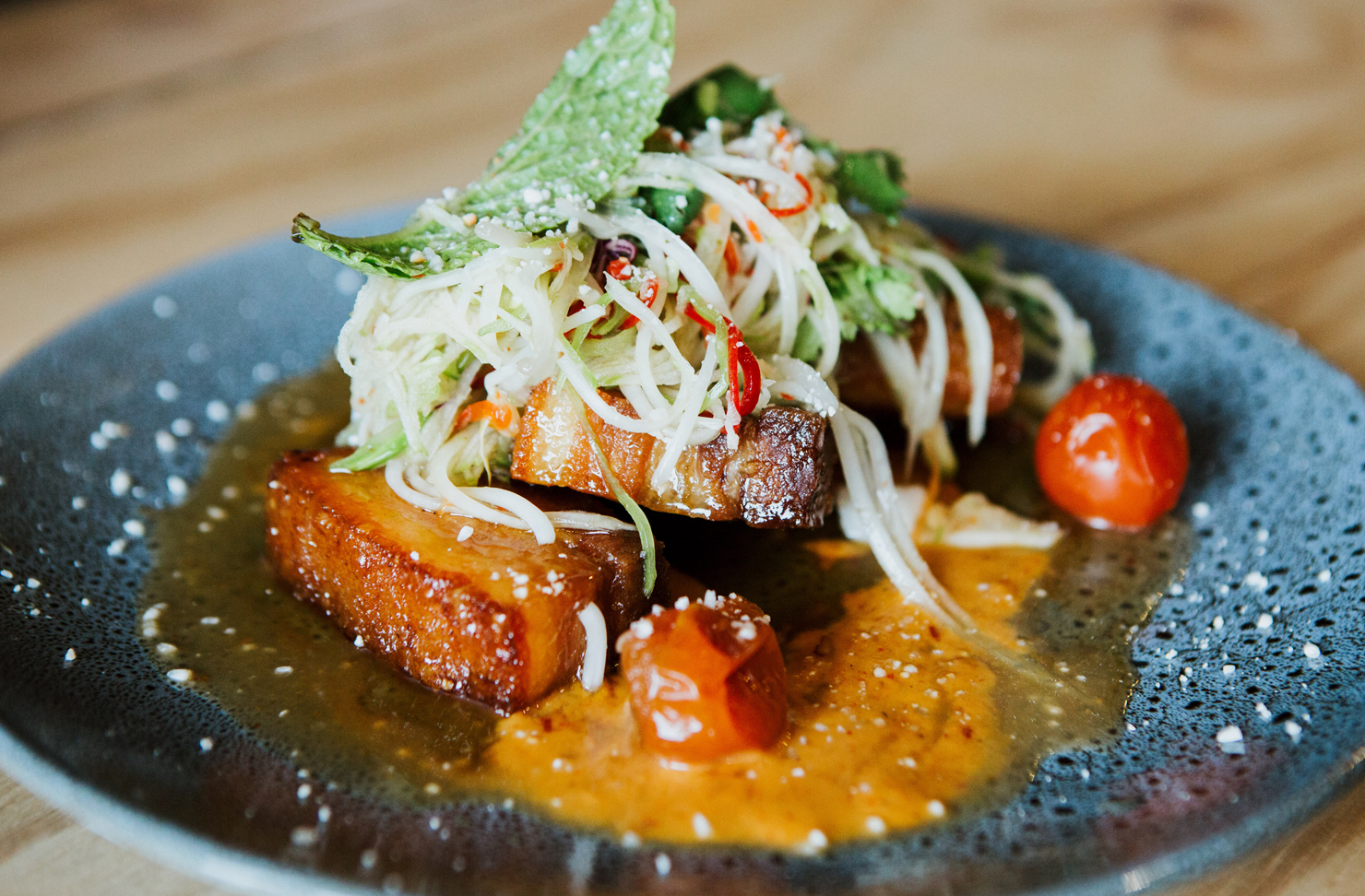 Rice Boi
Mooloolaba
Grunge, neon lights, Asian street food, water views; when Rice Boi arrived it was everything and nothing like we expected. And while this pan-Asian joint wouldn't be out of place in the back alleyways of Melbourne, it's us Sunshine Coasters who are the lucky ones getting to call it ours. The menu is bulging with dishes that are super affordable and so damn delicious, but whatever you do, do not leave without trying the Chicken Sumo Bao or the finger-lickin' Sticky Char Sui Pork. Is this one of the best restaurants in Mooloolaba? You betcha!
Winnie
Woombye
Taking a seat on its rightful throne as the most adorable new opening of 2017, Winnie in Woombye is the ultimate backdrop for cute friend dates. They say good things come in small packages, and based on this tiny cafe, we'd wholeheartedly agree. There's a couple of tables inside, a deck shaded by big umbrellas, a sweets and bread stand, a coffee station and an impressively small kitchen space where the most stunning brunch dishes you've ever laid eyes on are pulled together. Clear your phone storage guys, 'cause you're gonna be taking a helluva lot of snaps here.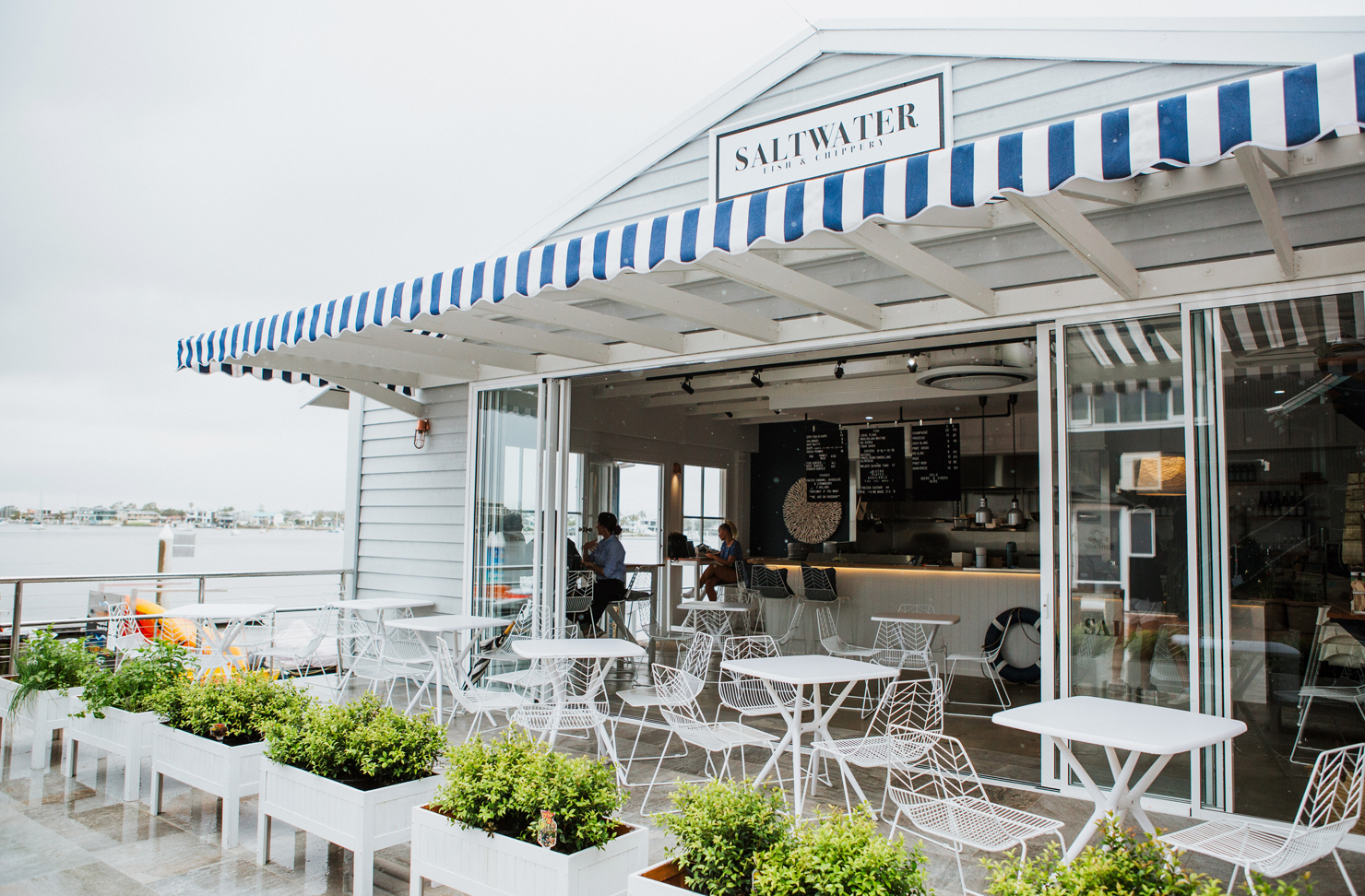 Saltwater
Mooloolaba
This Hamptons-style, casual fish and chippery caught our attention for all the right reasons. Nabbing a prime posi fronting Mooloolaba River, as part of The Wharf redevelopment, we can't think of a better location to munch on crunchy golden chips and trawler-to-plate fish. Plus, Saltwater is so dang cute, you'll want to hang here all day, regardless of the ridiculously fresh seafood. The perfect spot to take the fam for lunch and it won't break the bank. Winning!
Two Point Oh!
Maroochydore
Two Point Oh! is the newest vegetarian cafe to hit the Sunshine Coast and you'll find no bacon in sight for your animal-lovin' heart. How good is that!? Serving an all-day brunch menu every day of the week, as well as a dinner offering from Thursday to Saturday, Two Point Oh! delivers progressive vegetarian dishes in a refined setting. And with delicate Indian and Asian flavour infusions, we can pretty much guarantee your tastebuds will go into a feeding frenzy on first bite. Promise!
Raw + Rice
Mooloolaba
Throwing open its doors at the tail end of 2017, Raw + Rice was the answer to the question every Sunshine Coaster had been asking for yonks: 'When are we getting a poke joint?' The first dedicated poke bar to pop up in our region, their bowls are next-level gorgeous and seriously fresh. Located just off the esplanade at Mooloolaba, this minimalist space is the perfect escape if you need a break from the beach and want to knock back a tuna, swordfish, soy tofu or chicken poke bowl. Does life get any better? Probs not.
Nguyen Brothers
Maroochydore
We cried happy tears and the whole of the Sunshine Coast cried happy tears with us, when the first Vietnamese restaurant finally launched in our neck of the woods. All the way from Sydney, Nguyen Brothers have been satisfying the region's insatiable needs for pho, banh mi and crispy pancakes stuffed with pork since late October and for that we'll be forever in their debt. Open for lunch and dinner, this joint has quickly nudged its way into our list of the best restaurants in Maroochydore.
Already ticked off all the newest additions to the best restaurants on the Sunshine Coast. Congrats, you little foodie, you. Now, here's a heap of smoothie bowls to get you through summer.
Image credit: Amy Higg and Claire Plush for The Urban List