To celebrate our 10th birthday here at Urban List, we're asking you to tell us your top 10 lists over on our Instagram. This time we're looking for the best Pizza in Melbourne. We've got some serious good slices around town, from traditional wood-fired to deep-dish, tomato-based or white, thick or thin crust. We've got it all.
The votes are in, here are the 10 best pizza spots in Melbourne according to you:
Capitano
CARLTON
Not just a pizza joint, and if you'd prefer pasta, you should check out their vodka pasta. It's next level. Back to the pizza pies, though, this relaxed Italian diner known as and bar known as Capitano has quickly cemented itself as one of Carlton's Culinary elite—you can't go wrong with any of the pizzas here, but you'd be doing yourself a disservice if you didn't order the super deep dish Grandma Pie. Hands down some of the best pizza Melbourne has to offer.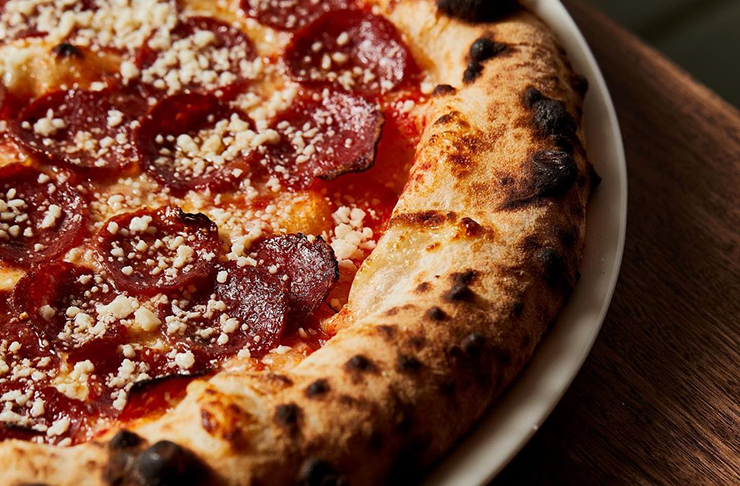 Sunnyside Sliced
MENTONE
Taking a slice straight out of Queens, the New York Borough-style Pizza diner is a game-changing addition to the main drag of Mentone. The sheer brick shopfront of Sunnyside is illuminated by the neon light that rests above. The pizza here pays homage to true NYC-style with 18-inch pies which you can take in full or by the slice. This newcomer to the pizza game is serving up familiar combinations from the pepperoni classic to the more contemporary white-based Sicilian, with whipped ricotta, caramelised onion, pecorino romano, lemon zest and parsley. There's also the Grandma deep-dish pizza and Moms Lasagne which is hand-made daily by owner, Ali Cengiz's Mum.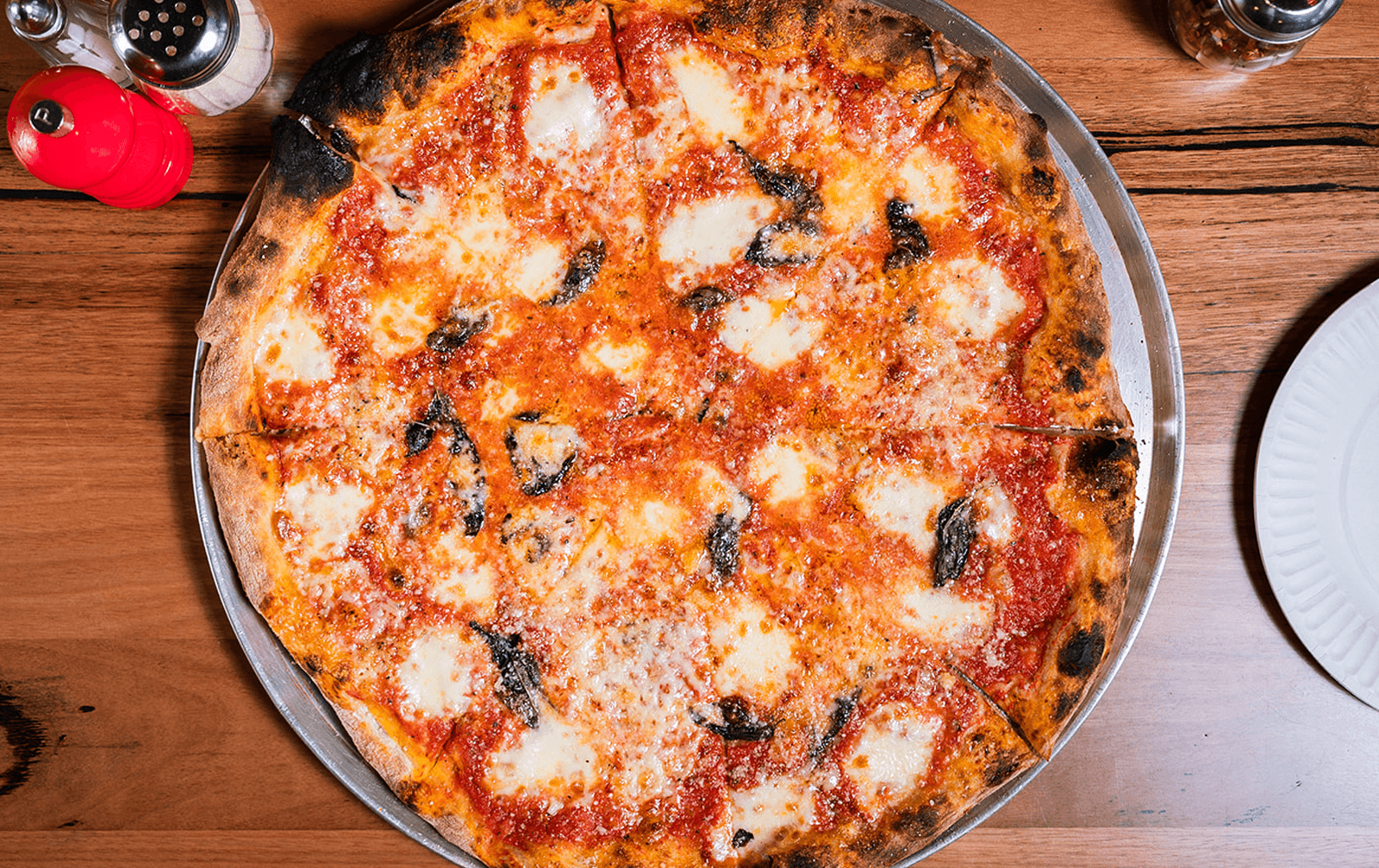 D.O.C
CARLTON, MORNINGTON
If you're looking for a slice of heaven, you can get it at DOC—it truly is some of the best pizza northern suburbs Melbourne has. This institution has never failed us, even though it can be a tough ask to get a table. Our pick would have to be the Pizza ai Porcini with wild mushrooms, mozzarella in bianco with grated D.O.P. pecorino and truffle oil for that extra hint of decadence. If you're looking for a slightly meatier option, their Pizza Speck with smoked prosciutto or the Pizza Tiger Prawns are also gold.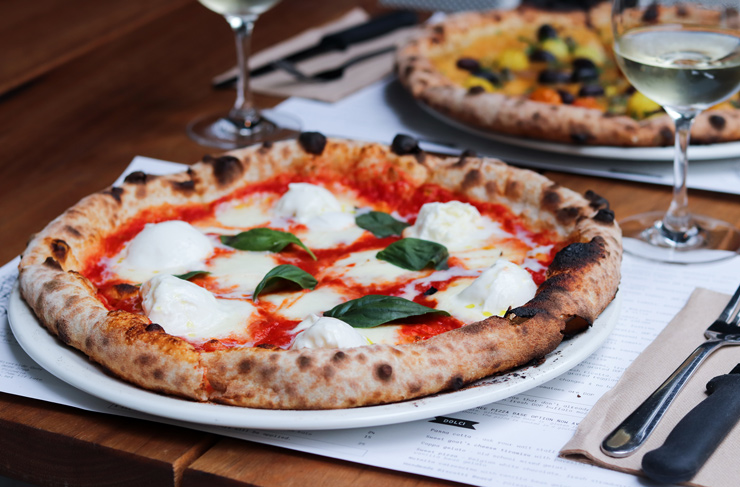 Piazza 96
RESERVOIR
Resting in a strip of sleepy suburban shops,
Piazza 96
in Reservoir is a sleeping giant. Just a short drive from the highly populated Northside suburbs, Piazza 96 is a hidden gem for a slice. The corner brick shop serves up traditional-style wood-fired pizzas that are aesthetically stunning with perfectly singed crusts and an assortment of toppings. Celebrating one of Italy's finest creations, the mortadella pizza, is a revelation with crushed pistachio, ricotta and a drizzle of honey.
400 Gradi
VARIOUS LOCATIONS
Johnny Di Francesco, you freaking legend. This is no doubt some of the best Neapoli pizza Melbourne has. The Frutti di Mare is a must for seafood lovers, covered with San Marzano tomato, fior de latte, Queensland prawns, mussels, clams, scallops and rocket. Head to the original 400 Gradi restaurant in Brunswick East, or check out their new opening in Mornington.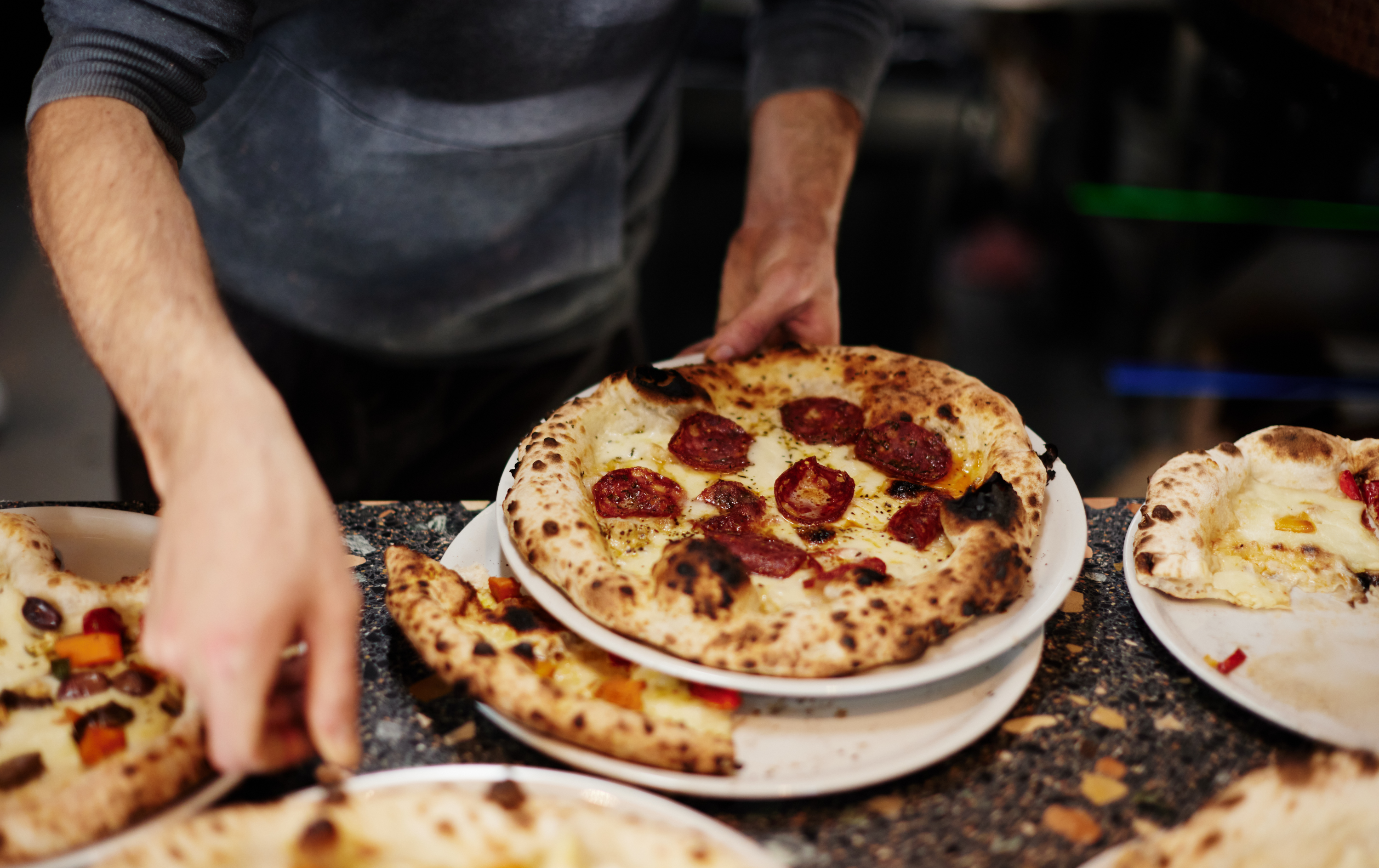 Shop 225
PASCOE VALE SOUTH
Three words: vegan Nutella pizza. Yep, the guys at Shop 225 in Pascoe Vale South have cracked the vegan code and developed a drool-worthy vegan Nutella pizza.
Of course they've got a kickass savoury range as well, if that's more your speed. Our personal pick? Meat lovers will enjoy the Barone (Pomodoro, fior di latte, salami, olives and chilli) or the Il Dottore (Fior di latte, home-made Calabrian sausage and Italian porcini mushrooms). Over half the menu has a friendly V next to it though, and owner Lorenzo REALLY knows his way around a pizza oven. Some of the best pizza northern suburbs Melbourne. Hands down.
Connie's Pizza
CBD
Just when you thought Heartbreaker couldn't get any better, they went and opened Connie's: a proper New York-style pizza bar, serving giant slices to order. Think minimal toppings and lots of cheese—the kind of pizza you can hold with one hand while sipping a Negroni in the other. You can't go wrong with a gooey Margherita, but we recommend the 'Grandma Slice': a square-cut, deep-pan pie where the cheese goes on BEFORE the tomato sauce. Shake on chilli and oregano to taste, and don't forget to mop up the grease with a napkin.​
Baby
RICHMOND
When the people behind Chin Chin, Kong, and Hawker Hall opened up a pizza joint, there was nothing else to do but throw our money at them. Baby's Salumi Pizza is the classiest version of a meat lovers you're likely to come across, featuring fior di latte, pancetta, double smoked leg ham, spiced sausage, borgo hot salami, and San Marzano tomatoes.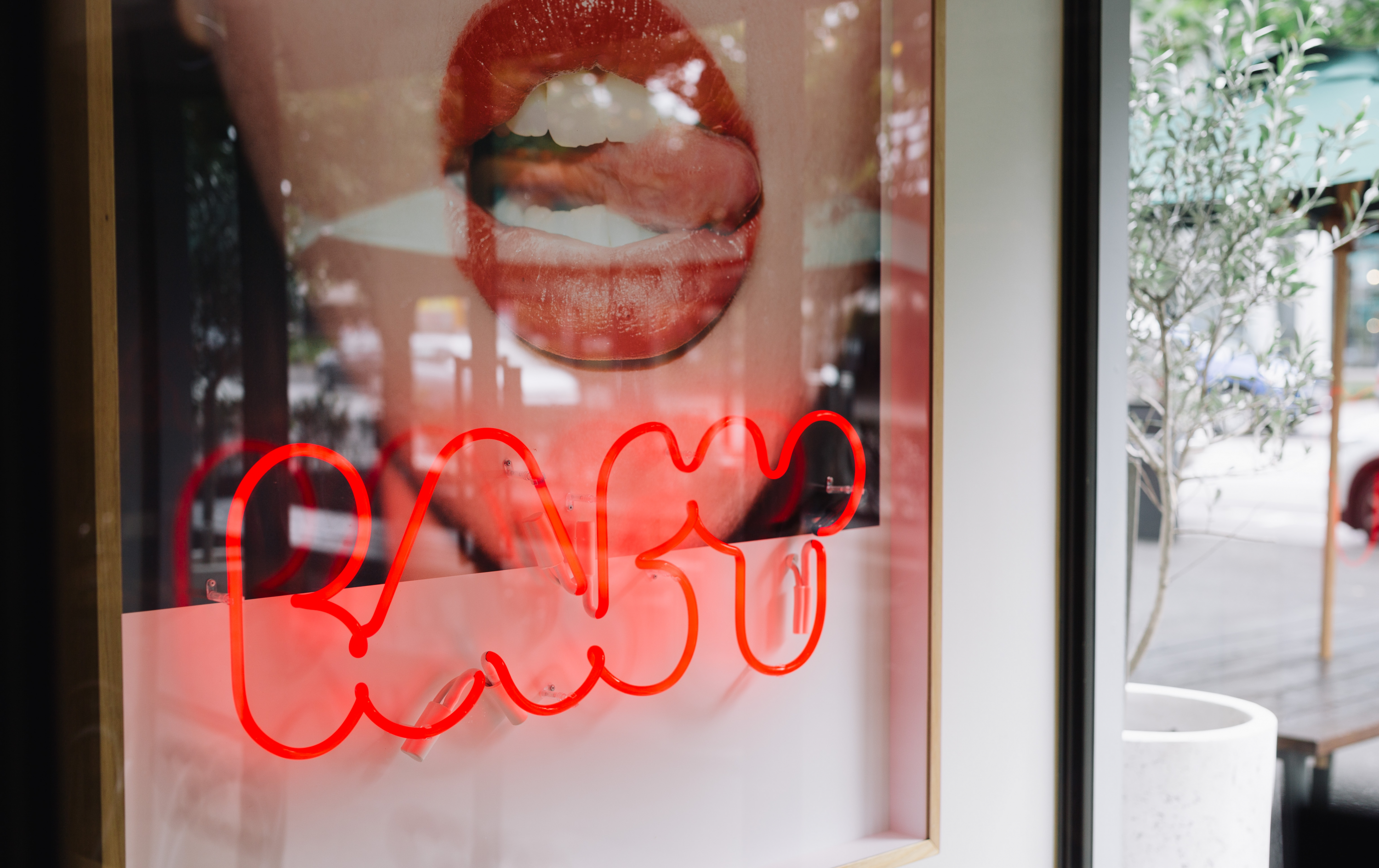 Rita's
ABBOTSFORD
Worth mentioning as one of the best pizzas Melbourne has in 2021, Rita's has become one of Melbourne's top spots for a slice. Surrounded by several high traffic nightspots the now-iconic white brick storefront of Rita's leads into a bustling and vibrant diner, filled to the brim of punters tackling solid pizza, alongside a couple of good beers or wine. With a solid selection of 13-inch pizzas, you can expect traditional numbers like the Napolitana with olives, anchovies, capers, on a Napoli base with Fior Di Latte, alongside more inventive choices like the famed 'Surf & Turf' a sodium-rich combination of prawns, pancetta, with gruyere and chilli on a garlic base.
Red Sparrow Pizza
COLLINGWOOD & PRAHRAN
Whoever said pizzas can't be vegan clearly haven't visited Red Sparrow Pizza. These guys are making glorious 'cheesy' pizzas available to everyone, with a gentle nod to sustainable cooking. But don't think you have to go without, their vegan sausages taste like the real thing. Take a look at their daily specials for some extra experimental toppings.
Image credit: U:L