August in Sydney calls for some pretty amaze events so prepare to deck out your calendar with a stack of exhibitions, illusions (yes), markets and trivia, plus bookshop and record fairs! We're pretty certain there's nothing August can't do.
And the greatest part of it all? You can totally leave your wallet at home!
Here are 14 free things to do this August!
Dirty Thunder Music Trivia
Get amongst the Dirty Thunder music trivia for a night of beer and burgers and of course- schooling everyone you know on all things sing-song!
When: Every Tuesday night, 7.30pm
Where: The Royal Albert Hall
Coogee Comedy Night
Yep, while Coogee is known for its rock pools and picnic-perfect promenade, you'll also find a spot of comedy here every Monday night (we all need something to cure our start-of-the-week blues). And we'll have you know that Sydney's own Dirty Thunder and Coogee Bay Hotel have collaborated to bring you world class comedians and cheap schooners to go with it.
When: Every Monday, 8.30pm - 10pm
Where: Coogee Bay Hotel
Whale Watching
August 'tis the (perfect) season to get your whale watching on Sydney, turning your average coastal walk into one helluva sight-seeing bonanza. Hit up the Barrenjoey Lighthouse, Royal National Park, North Head, Kamay Botany Bay and Bouddi National Park for the best views!
When: All of August
1917: The Great Strike
Yep, August is not short of an epic exhibition. The Great Strike showcases one of Australia's largest industrial conflicts (with around 77,350 workers going on strike) displaying historical objects alongside commissioned artworks by Raquel Ormella, Tom Nicholson, Will French, Franck Gohier and Sarah Contos.
When: Until August 29
Where: Carriageworks
Dog-Friendly Art Exhibition
Puppy-lovers of Sydney unite—there's an exhibition exploring the relationship between humans and dogs! You'll find a tonne of dog memes, a tap-dancing duet of dog and owner, dog portraits and sculptures (only everything we've ever wanted in life).
When: Until 22 September , 10am - 5pm
Where: Casula Powerhouse Arts Centre
Newtown Record Fair
Featuring over 10,000 records and presented by our good ol' mates at 2SER, the beer garden will now play host to a monthly meet-up for record lovers and sellers alike at the Newtown Record Fair. A charcoal BBQ will be firing up all day, plus live music soooo it's kinda the best way to kick off every month.
When: 5 August, 11am - 4pm
Where: Bank Hotel, Newtown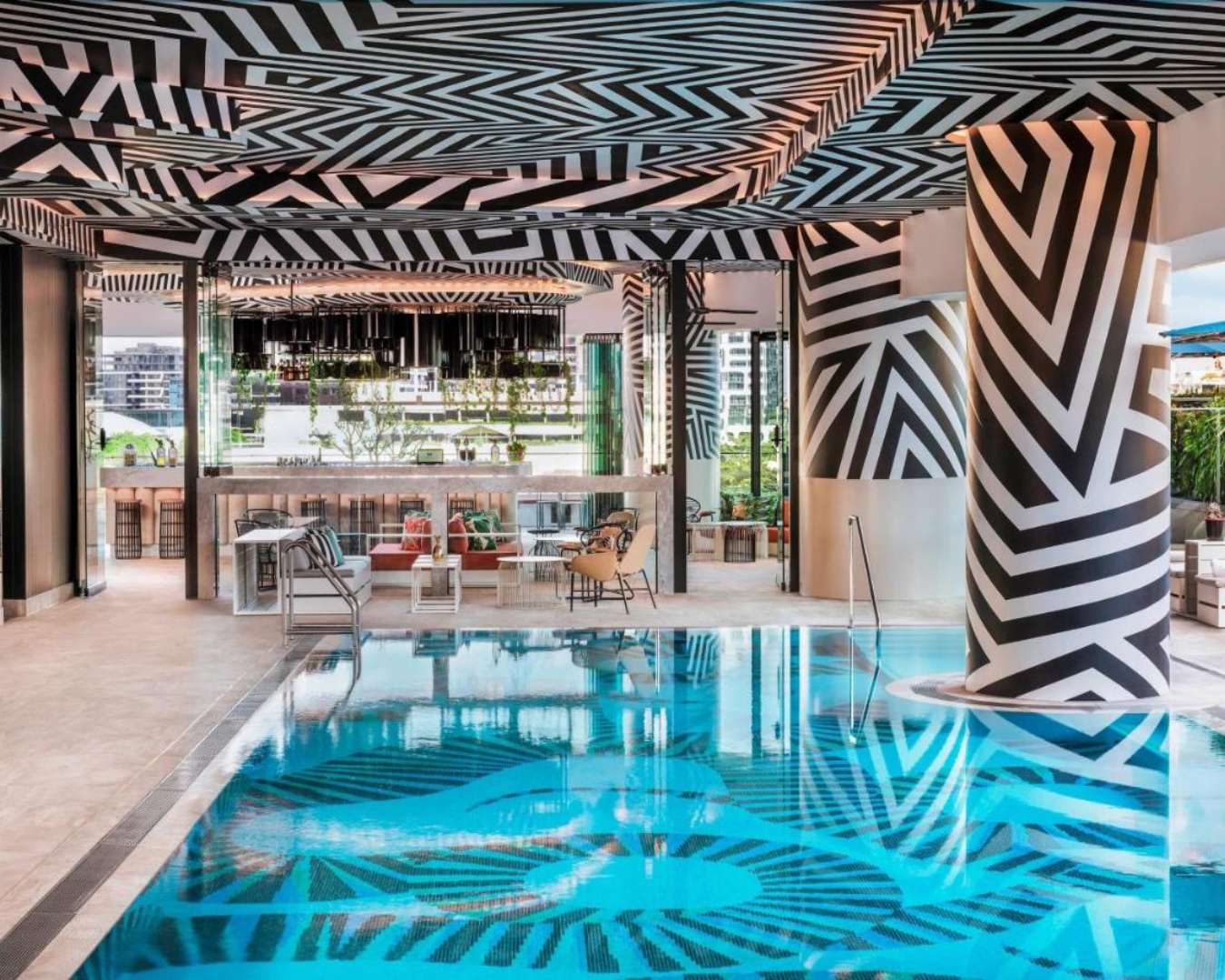 Sculptures at Barangaroo
Sydney-siders can enjoy 14 artworks by nine established and emerging Australian artists this month. Included are five new works created specifically for the exhibition and nine existing sculptures that have been hand selected by curator Geoffrey Edwards to complement the striking landscape and backdrop. Get more details here.
When: 5-20 August
Where: Barangaroo Reserve
Love Your Bookshop Day
To celebrate all things paper and binding, Love Your Bookshop Day is a super special event happening for all the hard-copy-enthusiasts in Sydney! There's writing competitions (who knows, you could be the next JK Rowling), workshops, book deals and naturally lots of cupcakes and champers!
When: 12 August
Where: Various locations
Movie Mondays @ Soda Factory
Every Monday night throughout August (and every month) these guys are screening your favourite classics (pretty sure that's the cure to anyone's Monday-itis). Order up the ultimate movie feed, something along the lines of their southern crispy chicken and BBQ pork ribs, and then sit back and watch faves like The Lion King, Space Jam and The Adventures of Priscilla: Queen of the Desert.
When: Every Monday night, 8pm
Where: Soda Factory, Surry Hills
A Night Of Illusions
No doubt we're all suckers for anything remotely bizarre and whacky so Sydney, A Night of Illusions is something you'll want to diarise. Because nothing beats a night of watching static images move, where reality gets a tiny bit weird and yep, epic talks on how our brain perceives patterns, space and motion.
When: 18 - 19 August, 6pm - 8pm, 8pm - 10pm
Where: 107 Projects, Redfern
DIY Day
Channel your inner-kid with a full day of making, breaking and fixing at MAAS DIY Day. There'll be a smorgasbord of chats on how Sydney's best makers are using new technologies and revitalising traditional woodworking and craft techniques, a repair cafe (so you can bring all your broken goods) and plenty of workshops so you can master weaving, spinning, leatherworks, and ceramics!
When: 19 August,10am - 5pm
Where: Powerhouse Museum
Ferragosto Italian Street Festival
Italian festivals mean one bloody awesome thing: food. And a lot of it. No joke, there will be more than 300 retailers and food stalls at the Ferragosto Italian Street Festival offering delicious street eats and handcrafted goods. That's pretty much the best selling point we could ask for.
When: 20 August, 10am - 4pm
Where: Great North Road, Five Dock
Pyrmont Growers Market
Sprouting back into action is the Pyrmont Growers Market and we're so grateful these guys are popping up again because we're kind of (ok, seriously) in love with their super tasty nosh straight from the field and farm.
When: 26 August, 7.30am - 12pm
Where: Pyrmont Park, Pyrmont
Taste Of The Beaches
There's only one way to mark the end of winter and that's with the insanely spectacular outdoor event: Taste of the Beaches. Welcome the warmer weather and sunny skies with a heap of gourmet delights from some of the finest restaurants and cafes on the Northern Beaches.
When: 27 August, 11am - 5pm
Where: Winnererremy Bay, Mona Vale
These are all of the podcasts you should be listening to, while we're at it.
Image credit: Sculptures at Barangaroo