Heads up, August in Sydney is looking extra AF. We may or may not have packed the last month of winter with absolutely everything epic event ever (and we're not even sorry about it).
From tequila to whiskey, festivals to Michelin star dining, and chocolate to dumplings, we undoubtedly have all your August shenanigans covered. Which means your only major concern is to tick every single one of these bad boys off this list.
No need to take this month lightly, here are 42 things to do this August!

---

The Archibald Prize
Get up close and personal with the topical, the influential and the sometimes scandalous portraits of the Archibald Prize at the Art Gallery of New South Wales. The highly anticipated and much loved annual showcase of the who's who in Australia celebrates its 96th year in 2017. Get more details here.
When: Until October 22
Where: AGNSW, Sydney
Cost: $8-$18 per person
Bottomless Bellinis @ The Champagne Room
It's true that bottomless Bellini's bring all the gals to the yard and damn right, it's delicious AF. Nail the art of the long ladies lunch this August in the super magnificent Champagne Room. (yep, it's as elegant as it sounds). Get your tickets here.
When: Saturday and Sundays
Where: Champagne Room, 285A Crown Street, Surry Hills
Cost: $79 per person

---


The Morrison Oyster Festival
Now in its fifth year, Sydney just can't seem to get enough of The Morrison's Oyster Festival and their tasty little bivalves. This August, the inner city restaurant and bar boasts oysters from 50 delicious regions around Australia and sees the return of their famous Oyster Hour, with $1 oysters happening between 6-7pm on the daily (can we get a "hell yeah"?!). Get your tickets here.
When: August 1-3, 11.30am daily
Where: The Morrison Bar & Oyster Room, The Rocks
Torbreck Wine Tasting
Torbreck is renowned for incredibly rich, dark, opulent wines but at the same time wines of remarkable finesse, so safe to say if you even remotely like good wine, you'll want to hit this one up. Get more details here.
When: August 2, 6:30pm-8:30pm
Where: Artisan Tasting Lounge, Lane Cove
Cost: $75 per person
Wine Workshop And Tasting
Sydney, it's time you got schooled on wine. That pretty much means a whole night of drinking the good stuff and asking all the important questions like "can I have another glass?". Get more details here.
When: August 2
Where: Handpicked Cellar Door, 50 Kensington St.
Cost: $35 per person
Limited Edition Cocktails @ Tequila Mockingbird
If the epic pun doesn't get you, the next round of detail will. And heads up, expect tequila. Lots of it (yay!).The resident bartenders at Tequila Mockingbird have created three cocktails showcasing the unique flavours of Don Julio Blanco, Anejo &Reposado finishing on a tasting of Don Julios' premium 1942. And don't worry, to ensure you remember the night in full, there's grilled Pork Neck marinated in a whole lotta spice. Get more details here.
When: August 2, 6:30pm
Where: Tequila Mockingbird, Paddington
Cost: $120 per person
Truckstop Round Two
Truckstop is back and Sydney stomachs could not be happier. Round two will include: six epic food trucks, tasty burgers by Kingsmore Meats, night market stalls inside the Saporium warehouse, including pop-ups by 80raw/20paleo and Welcome Dose Specialty Coffee, live DJ's and street art demonstrations by Work-Shop, a craft beer & wine bar by Frenchies Bistro and Brewery, The Drink Hive and Batch Brewing Company Get more details here.
When: August 4, 5pm-9pm
Where: The Cannery Rosebery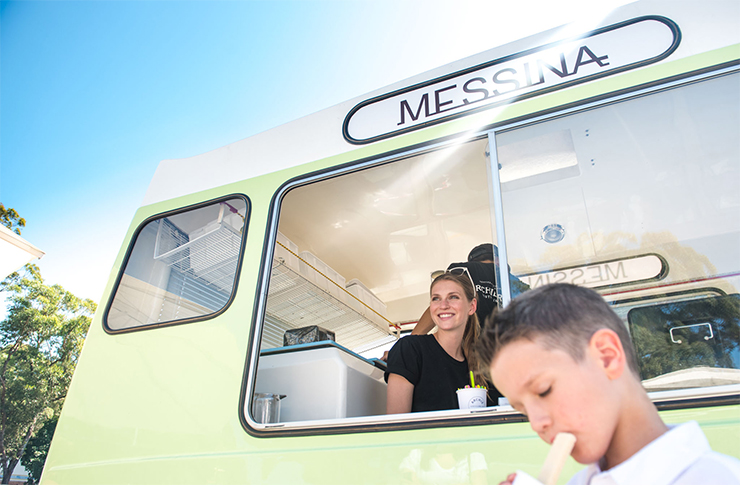 Eid Night Market
Eid is returning to COMMUNE to mark the end of Ramadan. This Middle Eastern Night Market is (you guessed it) all about Middle Eastern street food, live music acts, and market stalls filled with Arabic fashion and homewares. Get more details here.
When: August 4
Where: COMMUNE, 895-901 Bourke Street, Waterloo
Cost: $10 per person
Bazirk Circus Show
You'll find all things weird, whacky and wonderful here. Barzirk is a new and original circus production transforming Crystal Bar into a magical wonderland bursting with diverse talent and captivating performances every Friday night. Think clowning, contortion, acrobatics, strength, puppetry and cheeky humour. Get more details here.
When: August 4, 7:30pm
Where: 1 Martin Place, CBD
Cost: Various prices
Perfect Match Inner West Council
Nothing compares to art in action (especially when you lack in the creative department). Head on over during the first weekend in August to watch some of Sydney's best street artists transform walls into graffiti heaven. Get more details here.
When: August 4-6
Where: Various locations
Cost: Free
Hartsyard's Brunch
Following the success of the first ever Hartsyard brunch last July, the Hartsyard team are preparing to do it all again (thank the Lord). The menu will again feature firm favourites from the regular menu like fried chicken, plus some special guest stars. And don't worry, a favourite of last brunch, the hoe cakes with creme fraiche and trout roe will make a solid return too. Get more details here.
When: August 5, 11am-3pm
Where: Hartsyard, Newtown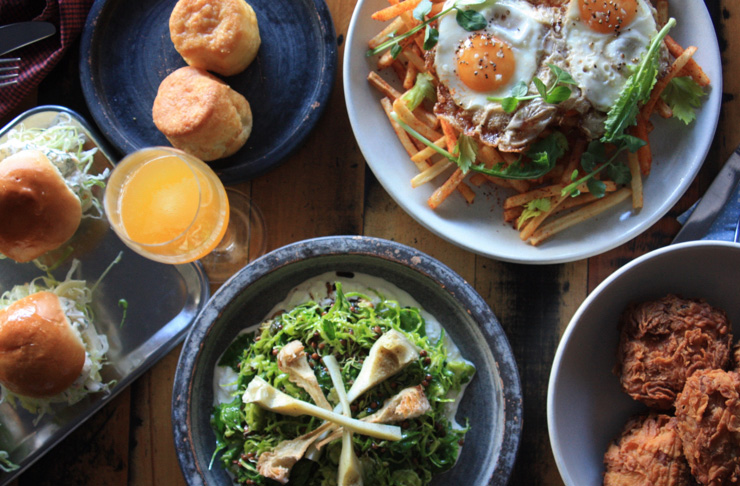 Open Pizza Class @ Casa Ristorante Italiano
Learn how to prepare a classic pizza base and mix, knead, round, portion and stretch the dough by hand, "just like Nonna used to do" (and you'll learn a few snazzy tricks along the way). Get more details here
When: August 5, 2pm
Where: Casa Ristorante Italiano, 42 The Promenade, Sydney
Cost: $5 per person
Mozzarella & Prosecco
Mozzarella and Prosecco is without a doubt one of the best combinations known to humans. Hosted by Marly, a true cheese lover and enthusiast who will show you just how simple making cheese can be. Marly will talk you through the theory, demonstrate the process and then you'll roll up your sleeves and try your hand at stretching curd into delicious balls of mozzarella to take home. Get more details here.
When: August 5, 2pm-3pm
Where: Salts Meats Cheese Kitchen, 21 Fountain Street, Alexandria NSW
Cost: $79 per person
8 Week Beginning Yoga Course
'Tis the season to get limber. Over 8-weeks, you will be introduced to the world of yoga and its many fascinating aspects, including basic postures (asanas) and breathing techniques (pranayama) and the best part is, even if you absolutely suck, you can totally tag along! Get more details here.
When: August 5-6, 9-10am
Where: Lake Parramatta Meeting Room, Lake Parramatta Reserve
Cost:$120 for full course ($18 per class)
Sydney Gluten Free Expo
The gluten-intolerant folk of Sydney need to lock this one in (especially because it's the only one around!). The Expo offers a great opportunity to discover, taste and buy everything that's new in gluten free foods as well as pick up a bargain with many exclusive show specials. Get more details here.
When: August 5-6, 9am-4pm
Where: Rosehill Gardens
Cost: $15 per person
Sydney Dog Lovers Show
Celebrity vet Dr Chris Brown is presenting the two-day event at the Royal Hall of Industries and Hordern Pavilion, which includes tips and tricks from animal trainer Peta Clarke and Dr Katrina Warren and the Wonderdogs. You can pamper your pup with gifts from hundreds of stalls selling the latest gear. Get your tickets here.
When: August 5-6
Where: Hordern Pavilion
Cost: $30 per person
Sculptures @ Barangaroo
Sydneysiders can enjoy 14 artworks by nine established and emerging Australian artists, including five new works created specifically for the exhibition, and nine existing sculptures selected by curator Geoffrey Edwards to complement the striking landscape and backdrop. Get more details here.
When: August 5-20
Where: Barangaroo Reserve
Ferris Wheel High Tea
Yep, this one is exactly how it sounds— complimentary glasses of French Champagne, orange juice served on board, with coffee, tea, finger sandwiches, quiches, ham and cheese croissants, gourmet sausage rolls with pork and fennel, home made scones, sweets, chocolates, macarons, slices, tarts, eclairs and cupcakes. Get more details here.
When: Saturdays only, August 5-16, 11am
Where: The Deck Sydney, Luna Park
Cost: $75 per person
KOA Presents 'Afternoon S/HE'
This is an afternoon of kick-arse women performing for you live (acoustic, drag, burlesque, contemporary), combined with delicious artisan food, an in house bar, and the opportunity to pimp out your wardrobe with the hottest local and international ethical androgynous apparel for women so naturally, we're all going to love it. Get your tickets here.
When: August 6, 12pm-5pm
Where: The Red Rattler Theatre, Marrickville
Cost: $16.50 per person

---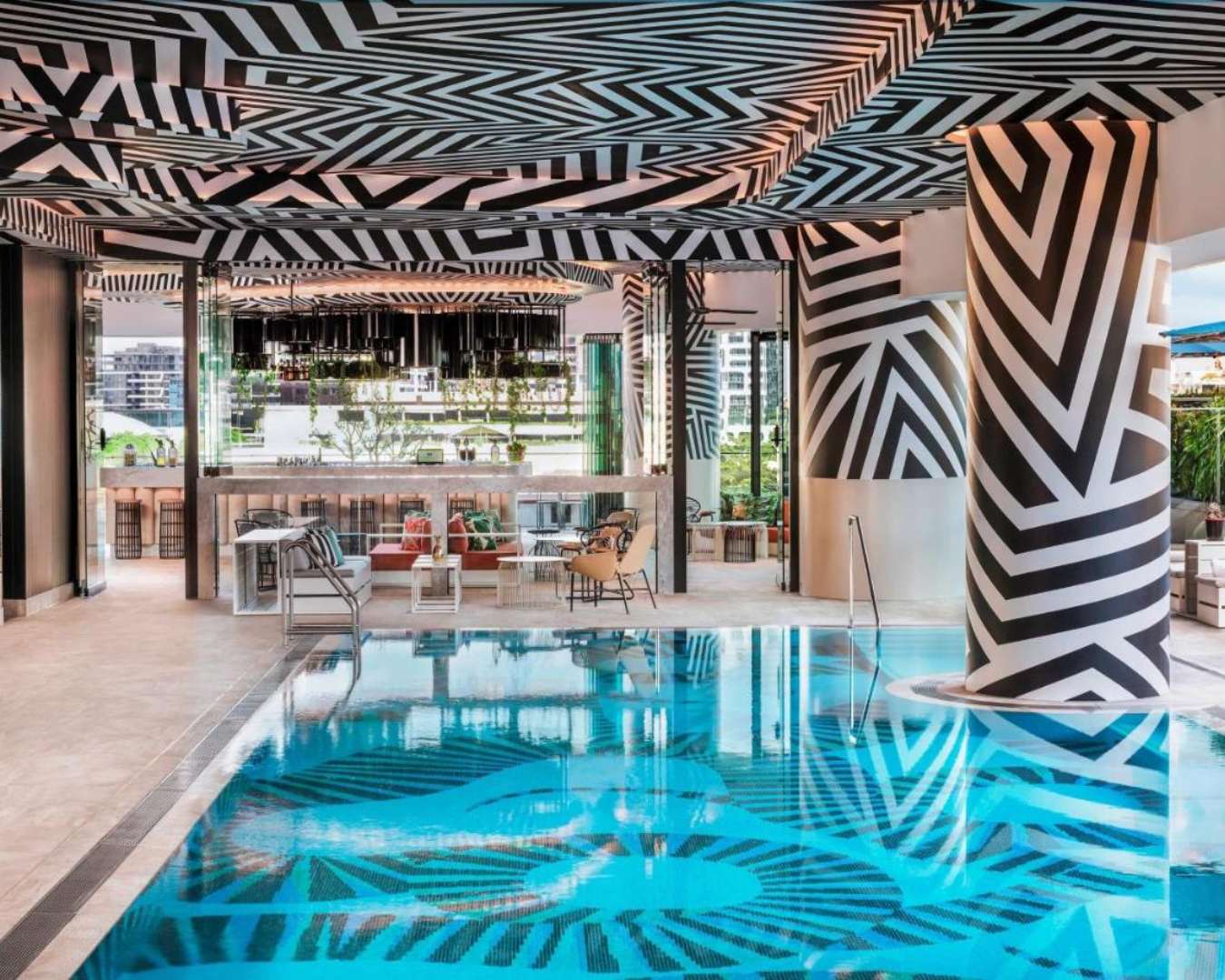 Scavenger Hunt In The Rocks
Gather up a team of 2 to 4 people and take on the timer in The Rocks. Once you reach the start location, cryptic clues will be your guide as you make your way around this beautiful part of the city. The trail even includes a halfway pit stop at one of Sydney's best pubs with fantastic views! Get more details here.
When: Everyday until August 12, 10am-3pm
Where: The Rocks
Cost: $25 per person
Kensington Street Michelin Star Dining
Sydney, here's your one way ticket to being a full-grown adult—Michelin munchies. And lucky for you, the team down at Kensington Street are plating up one helluva feast featuring the likes of LG Han and Lino Sauro. Expect an insane combination of Singaporean and Sicilian flavours. Get your tickets here.
When: August 9-10
Where: Kensington St
Cost: $120-$195 per person
Star Gazing @ Centennial Park
Centennial Park is one of the darkest places in Sydney and so it's a perfect setting for stargazing. Swap Friday night drinks for a trip to the park and a chance to learn more about the universe. Professional astronomers from the Sydney Observatory will be there to talk about the planets, our galaxy and the cosmos, and you can have a go at their telescope, too. Get your tickets here.
When: August 11, 6pm-8pm
Where: Centennial Park
Full Moon X Spaghetti + Wine
Celebrate the full moon at Icebergs Dining Room & Bar with an evening of good food, wine and views to the moon and back. Spaghetti + Wine on Tuesday August 8 showcases food and wine producers from the Italian region of Piedmont, known for its rich and savoury cuisine. Get more details here.
When: August 8, 6pm
Where: Icebergs Bar, Bondi Beach
Cost: $15 per person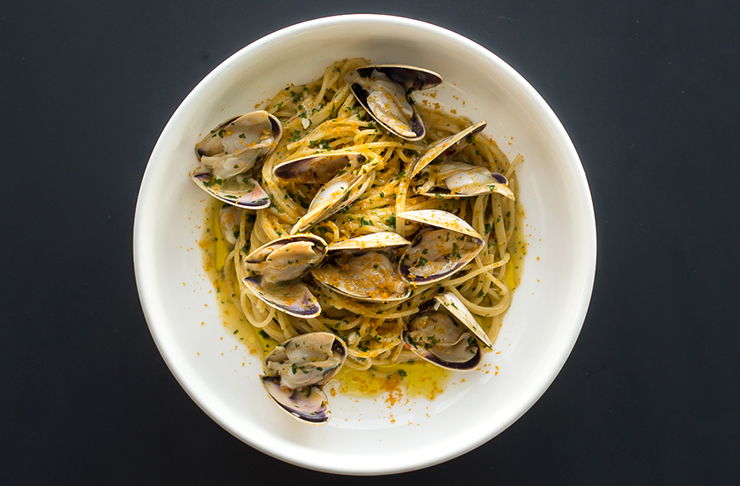 Nimble Activewear C2S After Party
After the 14km run has finished, Nimble Activewear will open the doors of their Bondi Beach flagship store with dry styling stations, DJ LBeats streaming her funky house tunes, free raw treats by Balanced Wellness, kombucha by Remedy Kombucha and the best bit—20% off ALL Nimble Activewear products!
When: August 11-12, all day
Where: Nimble Activewear, Bondi
Smooth Festival Of Chocolate
Our beloved Smooth Chocolate festival has returned to Sydney which pretty much means you'll need to prep your body for an entire weekend of the blatantly obvious—chocolate! If inhaling your bodyweight equivalent in chocolate has been your dream since forever, you'll want to schedule in this bad boy. Get more details here.
When: August 12-13
Where: The Rocks, Sydney
Taste Of Two Regions
The Tastes of Two Regions festival returns to Canberra and we're low-key freaking out. Hosted in collaboration by the Winemakers of Rutherglen and Wines of the King Valley, Tastes of Two Regions celebrates the award-winning wine and produce to come out of both special parts of North East Victoria (and goes into your quality-nosh craving belly).
When: August 13
Where: Pialligo Estate, 18 Kallaroo Road, Pialligo ACT
Cost: $35 per person

---

Robert Oatley Wine Dinner @ The Winston
For an epic combo of delicious food and wine right by the fire, Dinner at The Winston is something you should be clearing your schedule for. Hosted by Chief Winemaker from Robert Oatley, Rob Merrick, you'll get to enjoy four courses perfectly matched with four wines. Get more details here.
When: August 15
Where: The Winston, Winston Hills
Cost: $75 per person
Whiskey Of The World @ The Oaks Hotel
Cold nights in August call for a nice glass of Whisky (or two). Head down to sample whiskeys from five different countries around the world and learn how it can be perfectly matched with a selection of cheese aka life. Get more details here.
When: August 17, all day
Where: Oaks Hotel, Neutral Bay
Cost: $30 per person
Epping's Food & Wine Festival
The cream of regional producers think—award-winning NSW wines, freshly shucked Coffin Bay oysters and premium cheese (think gooey, gooey and more gooey!)—will all be under the one roof at The Epping Club's Food and Wine Festival. Executive Chef Nick Whitehouse, who has cooked for royalty and rock stars alike, is concocting his signature truffle hollandaise paired to Kilcoy Estate beef and chunky apricot chutney to pair with cheese so you're guaranteed to have a feast to end all feasts. Get your tickets here.
When: August 18, 6pm
Where: The Epping Club, Epping
Cost: $15 per person
Sydney Cherry Blossom Festival 2017
Cherry blossoms bloom once a year for approximately two weeks and Auburn Botanic Gardens is one of the most popular places in Sydney to view the beautiful phenomenon. From Sumo to Silent Disco, Godzilla to gardens, and origami to okonomiyaki—this one's basically for everyone! Get more details here.
When: August 18-27, 9am
Where: Auburn Botanic Gardens
Cost: $5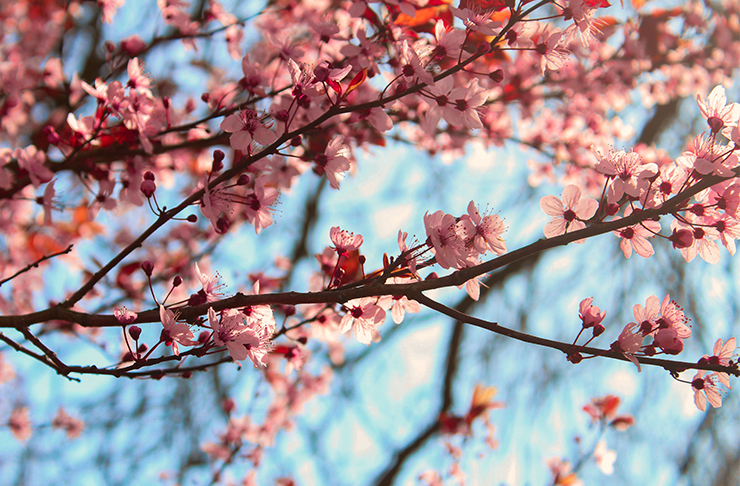 Smash! Sydney Manga And Anime Show
SMASH! celebrates everything Japenese pop-culture related, from cosplay to animation, gaming and fashion. The exhibition is known for bringing out well-known Japanese guests and artists for the two-day event. Get your tickets here.
When: August 19-20
Where: Rosehill Gardens Racecourse
Cost: Saturday $40 / Sunday $35 / Weekend Pass $55 per person
Sydney Tea Festival
The Sydney Tea Festival will transform Carriageworks into a speciality tea oasis for one glorious day. Loose-leaf tea is the hero here, making it the perfect place to learn everything you need to know about mastering your brew. Obligatory food truck goodness and beats will also be there and as for tickets, watch this space closer to the date and in the meantime grab the crew.
When: August 20, 9am – 4pm
Where: Carriageworks
Cost: $15.50 per person
The Color Run
Probably the only cardio you'll ever do with a smile on your face, The Epic Color Run is back! Get your tickets here.
When: August 20, 9am
Where: Centennial Park
Cost: Various prices
Fashion And Homewares Pop-up
We just can't say no to a fashion pop-up! Temple and Market's ethically sourced and artisan made accessories, jewellery and decor from south-east Asia is where you need to spend your next paycheck. With exquisite millinery from Hats and Needles and fresh, original art from local artist Marney Fontana for Ashberry Lane you'll be hard pressed to leave empty handed. Get more details here.
When: August 20, 10am-6pm
Where: 52 Hall St, Bondi Beach
Ferragosto Street Festival
Explore the best of Italian culture, entertainment and cooking with more than 300 retailers selling everything from food to merchandise, with delicious street eats and handcrafted goods. There will also be spectacular dance and music performances across five stages, including headline act, Italian-Australian songstress, Cosima De Vito. Get more details here.
When: August 20, 10am-4pm
Where: Great North Road, Five Dock between Lyons and Queens roads

---

Celebrate Studio Ghibli
No biggie but Sydney cinemas as celebrating all things Ghibli. All 22 Studio Ghibli films (ie. Howl's Moving Castle, Ponyo and Spirited Away) will be shown on the big screen plus a heap of documentaries. Get more details here.
Where: Starts August 24
Where: Various locations across Sydney
Cost: Various prices
New Shanghai Dumplings
Oh yes, Sydney's August forecast shows a heap of dumpling deliciousness is headed our way. But even better than stuffing yourself silly with dumplings is knowing that your hefty dumpling order will be for one damn good cause. For every dumpling basket sold at New Shanghai between 6-7pm, New Shanghai will donate a dumpling basket to each stores' local SecondBite—an organisation helping Australians in need. Get more details here.
When: August 24, 6pm-7pm
Where: All New Shanghai stores, excluding Ashfield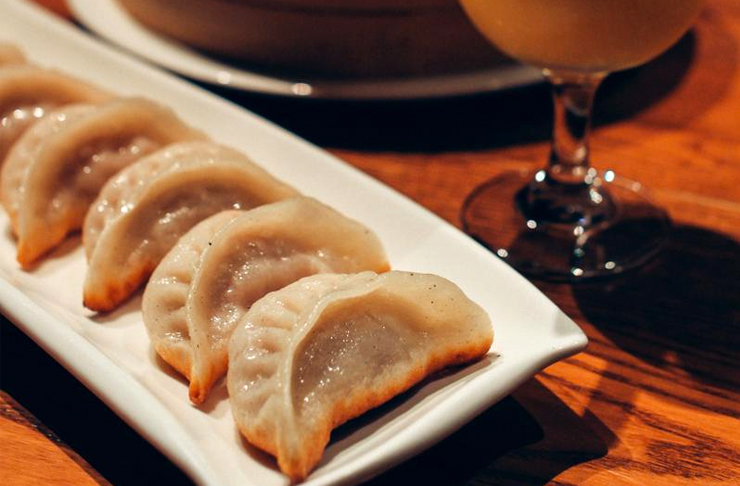 Sydney Soiree
Because a roaming dinner party is never a bad idea. For this event Guy Groups is hosting a three-course dinner at a nominated house, with Girl Groups rotating between the houses enjoying a different course at each.Get your tickets here.
When: August 26
Where: Location TBC
Cost: $58.56 – $93.05 per person
Sydney Harbour Secrets Tour
Over three hours leisurely cruise the harbour alongside a friendly and experienced Tour Guide, visiting a range of important and interesting sites, including Goat Island, Garden Island, Mort's Dock, Woolwich Dock, Spectacle, Snapper and Cockatoo Islands. Get more details here.
When: August 26
Where: Sydney Heritage Fleet's Heritage Docks and Workshop
Cost: $43 per person
Italian Food And Wine Festival
Not short of a good ol' fashioned food festival, Sydney is plating up something extra spesh for anyone keen on pizza, spaghetti and copious amounts of Italian wine. You'll find wine gardens and pop-up restaurants by Pizzaperta, Salt Meats Cheese, Otto Ristorante, Lot. 1 Sydney, Balla, Popolo and more!
When: August 27, 11am-9pm
Where: The Cutaway, Barangaroo Reserve
Cost: $45-$140 per person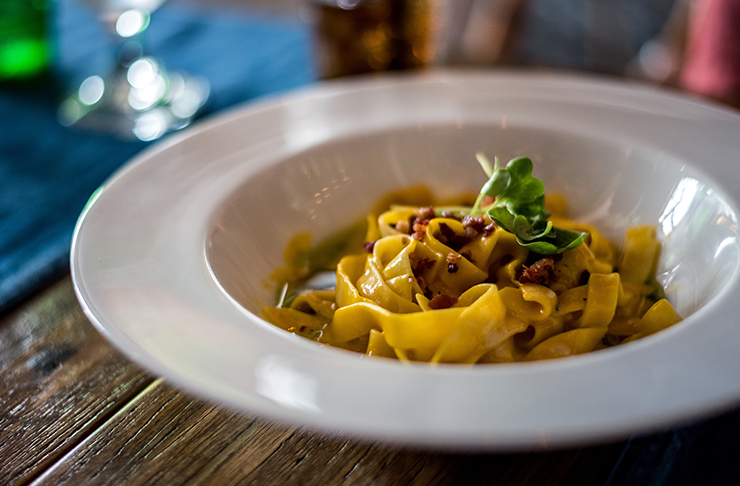 Annual Vintage Fifties And Collectables Fair
Get your dose of pre-loved goodies at the Annual Vintage Fifties and Collectables Fair! There'll be plenty of entertainment, vintage fashion, dolls, music, jewellery, antique smalls and a heap more flashback events. Get more details here.
When: August 27, 9:00am-3pm
Where: The Cube, Campbelltown
Cost: $7 per person
Orange Blossom Festival Zest Fest
If you didn't already know, Zest Fest is The Hills biggest event of the year which means it can't be missed (no pressure). With 15 food trucks (read: major food safari), live music and it's super kid friendly. Plus kidult-friendly. It's just the whole package really. Get more details here.
When: August 27, 10am-7pm
Where: Bella Vista Farm

---

Make Your Own Organic Skincare Workshop
Parva Skincare gives you the low-down on creating beautiful balms, infused oils and body scrubs flavoured with food from your pantry and made specifically for your skin type. This workshop is about natural, no nasties, ethical skincare at a fraction of the price and twice the quality of store bought alternatives. Get more details here.
When: August 31, 6:30am-8:30pm
Where: Waverley Library
Cost: $20 per person
Because we know you're wondering, this is how to fake Euro-summer skin.
Image credit: Messina, Hartsyard, Icebergs Dining Room & Bar, The Color Run, New Shanghai | Nicola Sevitt