If you're like us, and the fierce, tutu-clad Serena Williams has inspired you to whip out your ol', dusty tennis racquet, then you're going to love 'Social Serve' events summer launch party this October.
Taking a music festival approach to social tennis, Social Serve mixes Aperol Spritz, DJ beats, party vibes and tennis, to bring you and your friends an unforgettable Saturday afternoon. Now - before you begin to worry, it doesn't matter if your tennis skills are Hopman Cup-worthy or hopeless, this ace event ain't about the competition, it's all about having fun with your mates while havin' a hit, and celebrating the end of hibernation (hooray!).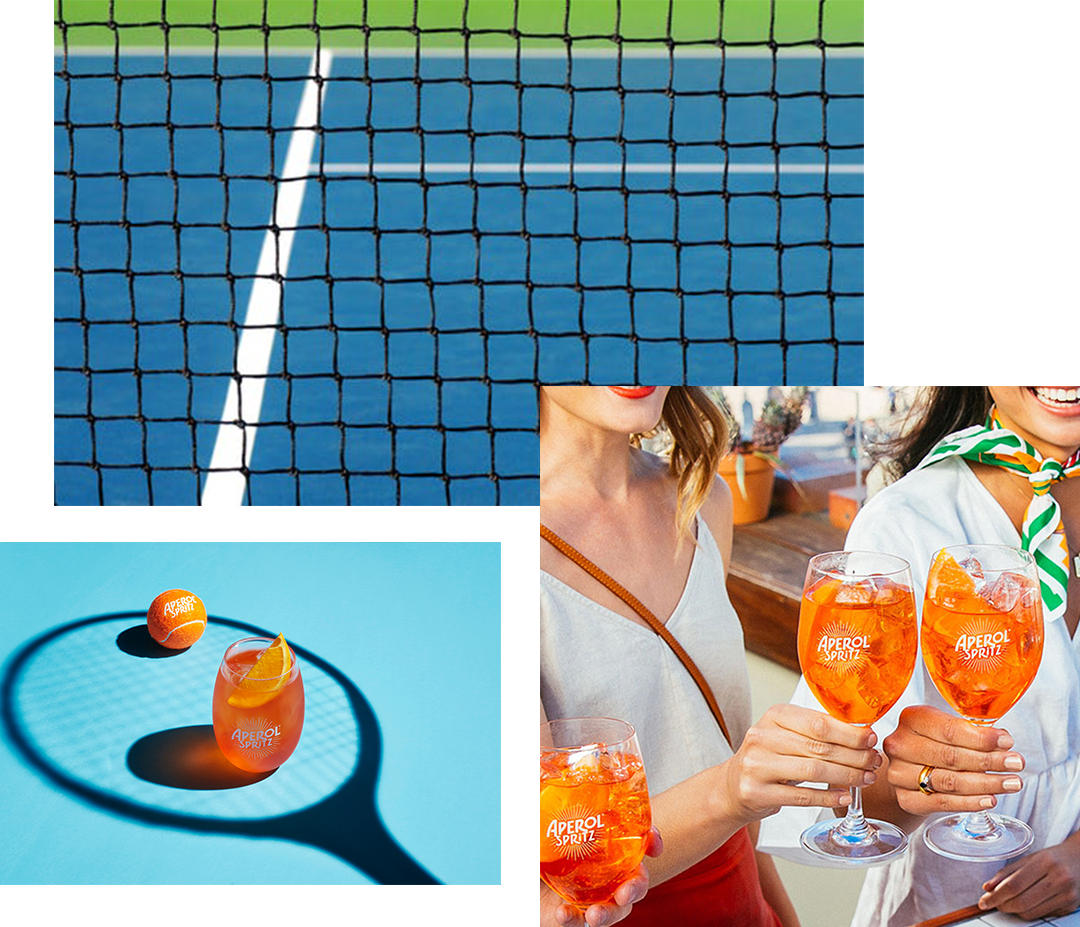 Taking place across a few Saturdays throughout summer at Rose Bay's picturesque Lyne Park Tennis Centre, the event kicks off with thirst-quenching cocktails at 3.30pm. All matches are mixed doubles and only 10 minutes long, so you can pick your own partner or double up with someone new (hello future BFF!). The aim of the game is F-U-N (so no McEnroe tantrums, sadly), and all winning pairs are strongly encouraged to share a round of drinks with their opponents after each match.
Be sure to slip on your Wimbledon-inspired active wear 'coz the night will be capped off with an award ceremony and presentation. Oh, and did we mention that the event supports The Primary Club; an Aussie charity that helps provide facilities and opportunities for those with disabilities to access sport – so even more reason to get the gang together and sip cocktails courtside. Tickets are tiered, so you can choose your own adventure by nabbing either The Party Legend 'The Nick Kygrios' for $15 (includes venue entry and a free cocktail) or The Player Legend 'The Rod Laver' for $39 (includes tennis event entry and a free cocktail).
It'll be a grand slam event with guaranteed lols and tasty tipples - and it's a surefire way to kick off the tennis season. Oh, and did we mention Aperol Spritz is also a proud sponsor The Australian Open? Consider this your warm up.
So, who's up for the challenge? C'monnnnnnn!
The Details
When: 3.30pm - 10pm Saturday, October 20, November 24, January 19 and February 23
Where: Lyrne Park Tennis Centre, Rose Bay, Sydney NSW
Cost: $15 or $39
Further details: www.aperolspritz.com.au
Contact: socialserve.com.au or email [email protected]
Please remember to always drink responsibly.

Editor's note: This article is sponsored by Aperol Spritz - the perfect drink for any afternoon occasion, celebrating true Italian style since 1919 - and proudly endorsed by The Urban List. Thank you for supporting the sponsors who make The Urban List possible. Click here for more information on our editorial policy.