See the city from a new perspective, as we team up with H&M to share a love letter to our cities this Spring.
Our new three-part video series—A Love Letter To My City—takes you on a visionary journey of fashion, food and hidden gems to showcase all the reasons our cities are the ultimate creative backdrop to our lives. Spring is synonymous with reinvigoration and trying something new, so we teamed up with three fierce, trailblazing females—Yasmin Suteja, Nicola Inger and Kirsten Anderton—because who better to showcase just how versatile your spring wardrobe can be, than the ladies that do it effortlessly on the reg? Exactly.
To platform our beloved Emerald City, we collaborated with Sydney slashie Yasmin Suteja. Founder of Sydney creative agency, Culture Machine, Yasmin is a force to be reckoned with. Diligently running her own business and bouncing from one project to the next, Yasmin's life is busy, to say the least - and her future is blindingly bright.
Growing up in Bali, Yasmin started her career as a Bali-based photographer – but she soon became restless. Returning to Australia a few years ago, Yasmin now calls Double Bay her home and says Sydney ignites a fire in her belly and propels her to be more productive; "I love the challenge of going into new situations and working with new clients and new teams. It's so exciting!"
Never leaving home without her cherished bumbag, fashion for Yasmin is a fun form of expression, but it's equally about comfortability. To nutshell her own style, Yasmin says it would have to be practical. "I work long hours on set and I'm often literally lying on the floor or squatting to get the shot – so you'll always see me in pants."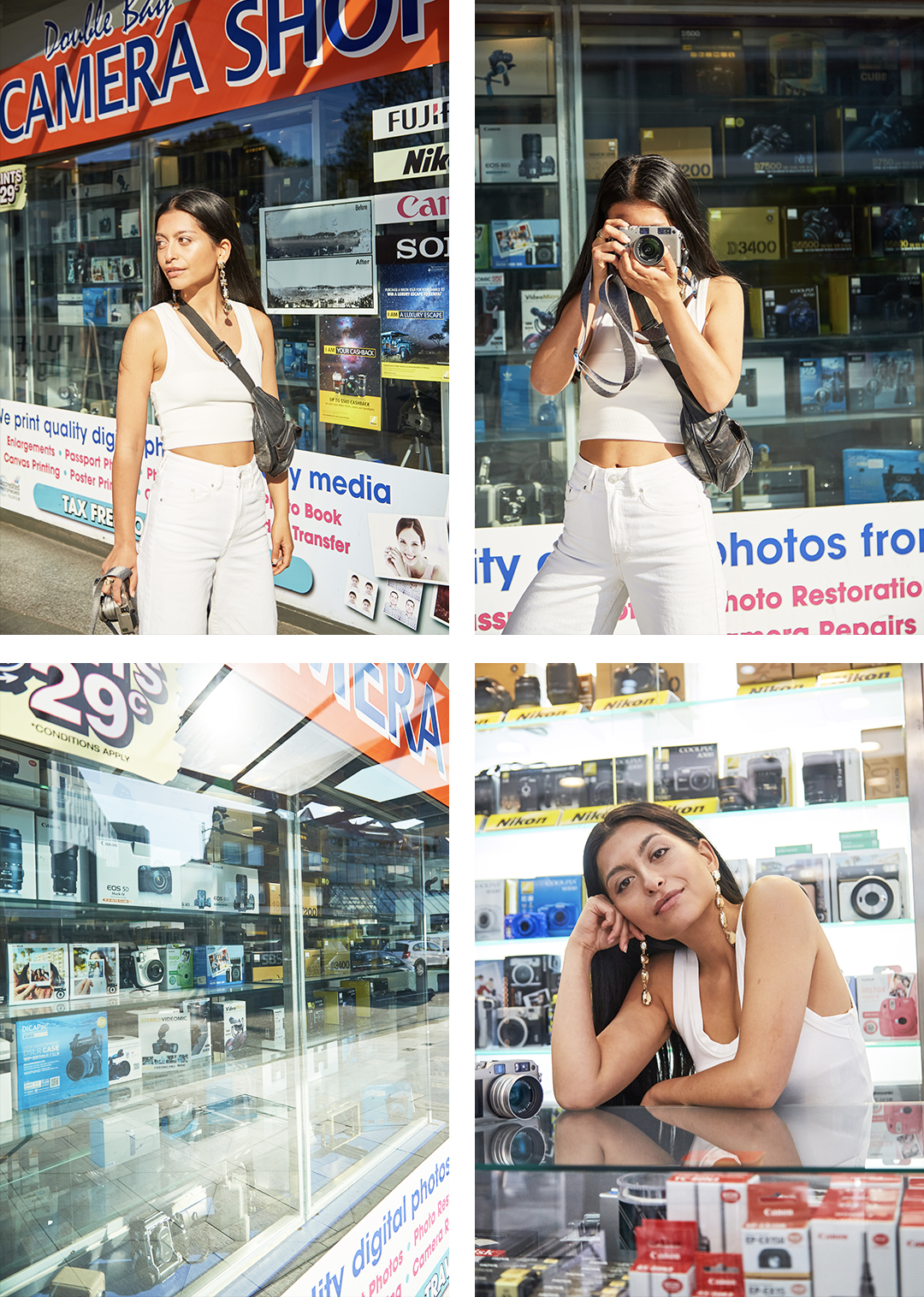 With several local haunts on her Double Bay hitlist, including The Camera Shop, Little Jean, Mandalay Flowers and Matteo, we managed to steal a few hours out of Yasmin's chaotic schedule to ask a few questions and get the low down on her Double Bay home.
What's the best thing about living in Double Bay?
The best thing about living in Double Bay is how central it is! I don't drive, so Double Bay is the perfect middle zone between the beach and the city.
How would you describe it?
I'd describe Double Bay as a little forgotten jewel. It's often overlooked, and viewed as an area with an older demographic. But I think Double Bay has a lot to offer younger people, especially in your mid-twenties who are after a quieter home life. I love my apartment (I live with two girls), it's a little sanctuary for me to come back to after a very busy and social day on set. We all have very different schedules, but the place has a really nice grounding feminine energy.
What does life in the city mean to you?
To me, it means balancing work and downtime. I can get really consumed with work, so I have to really be conscious of prioritising and scheduling downtime to relax and catch up with friends outside of work.
Why is The Camera Shop on your Double Bay hitlist?
I can never have too many cameras! I currently have a pelican case filled with five of my favourite cameras and lenses, which covers digital, 35mm and 120mm. I love browsing this camera shop for fun new toys to play with! I come here when I have time to kill and want to try something new.
What does photography mean to you?
To me, photography is communication. I think the best skill a photographer can have is 'people skills'. Taking someone's picture is a privilege. And I think you can really tell a photographer's personality and approach through the photos they take. My main priority is always to make sure my subject is comfortable and happy with they way they are being represented.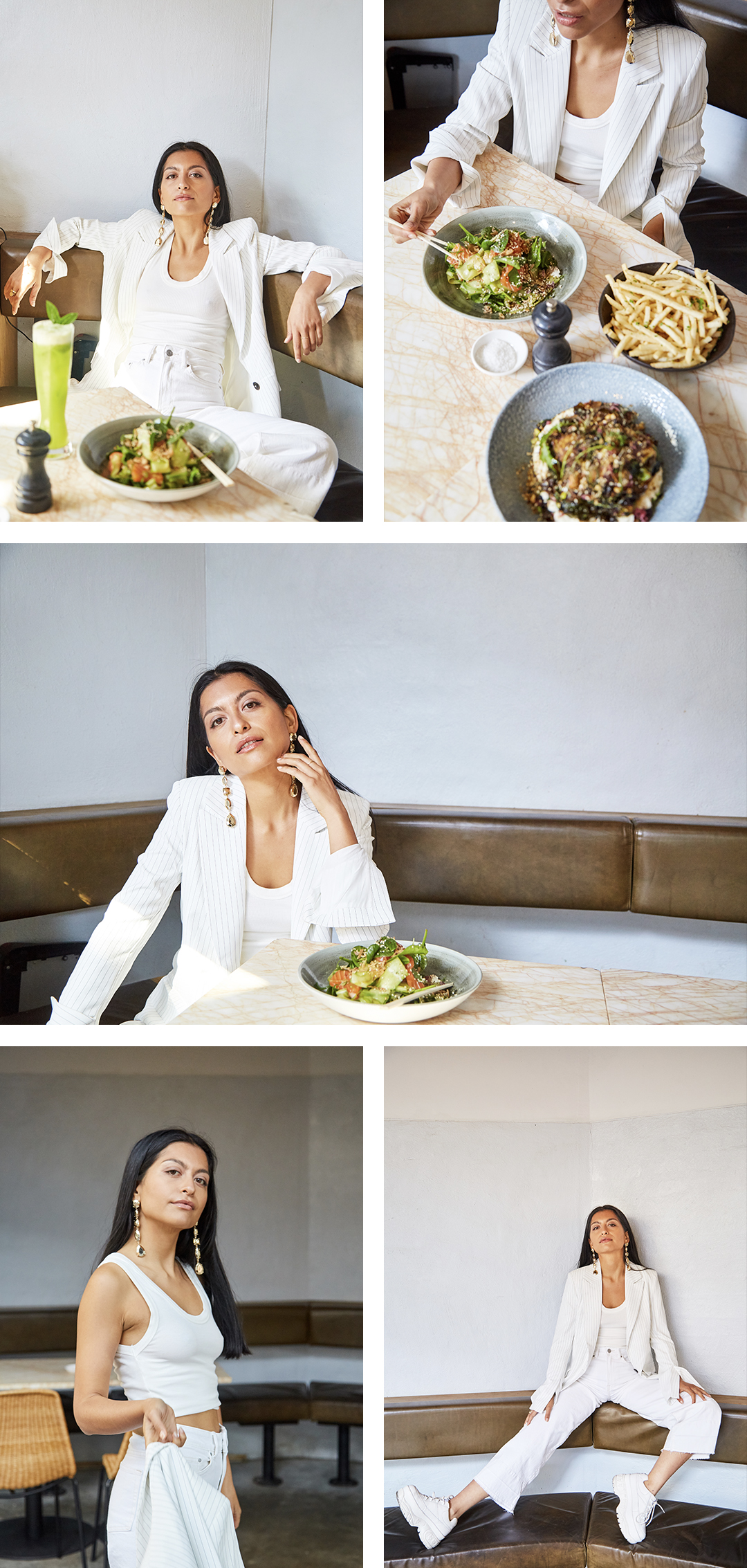 What's the thing you love most about Little Jean?
The menu changes daily depending on fresh produce available from the markets! Everything is locally sourced. When I come to Little Jean, I usually sit out the front under the umbrellas. I love people watching! My go-to dish is the Roast Butternut Pumpkin.
Mandalay Flowers is also on your list, what makes it standout?
They do everything floral! I looked into getting arrangments done for photoshoots. They do floral mood boards for designers. It's also a place I go to when I'm taking a break from a busy schedule and want to add something nice to my room.
Matteo has the most incredible broccoli and burrata pizza! Why do you think it's a must-try?
It has gluten free pasta! I head to Matteo when I'm celebrating a wrapped shoot, or entertaining friends visiting Sydney.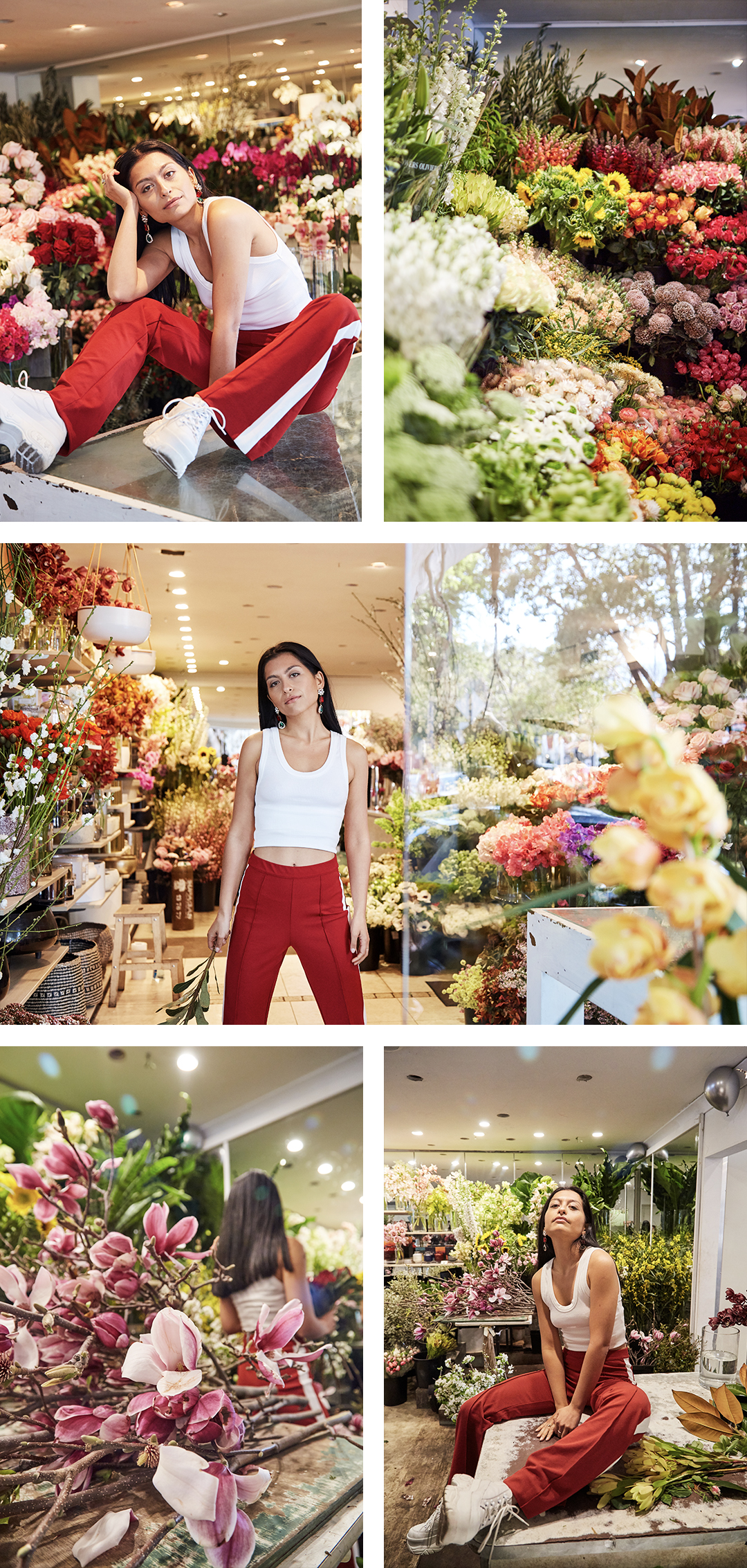 What's an average day like for you?
[Laughs] this is very difficult to answer. I don't really have an average day. One thing I can almost always rely on is waking up at 6:30am, having a plunger black coffee and going to F45. After that I'm either on my laptop responding to emails, on the phone to someone from our team about an upcoming shoot, or on set shooting…usually lying on the concrete getting a low angle.
When do you feel most alive?
When I'm laughing. I'm a very playful person - one of the most prominent Sagittarius traits! I'm very social and love banter. It makes me so happy when I can connect with people through humour.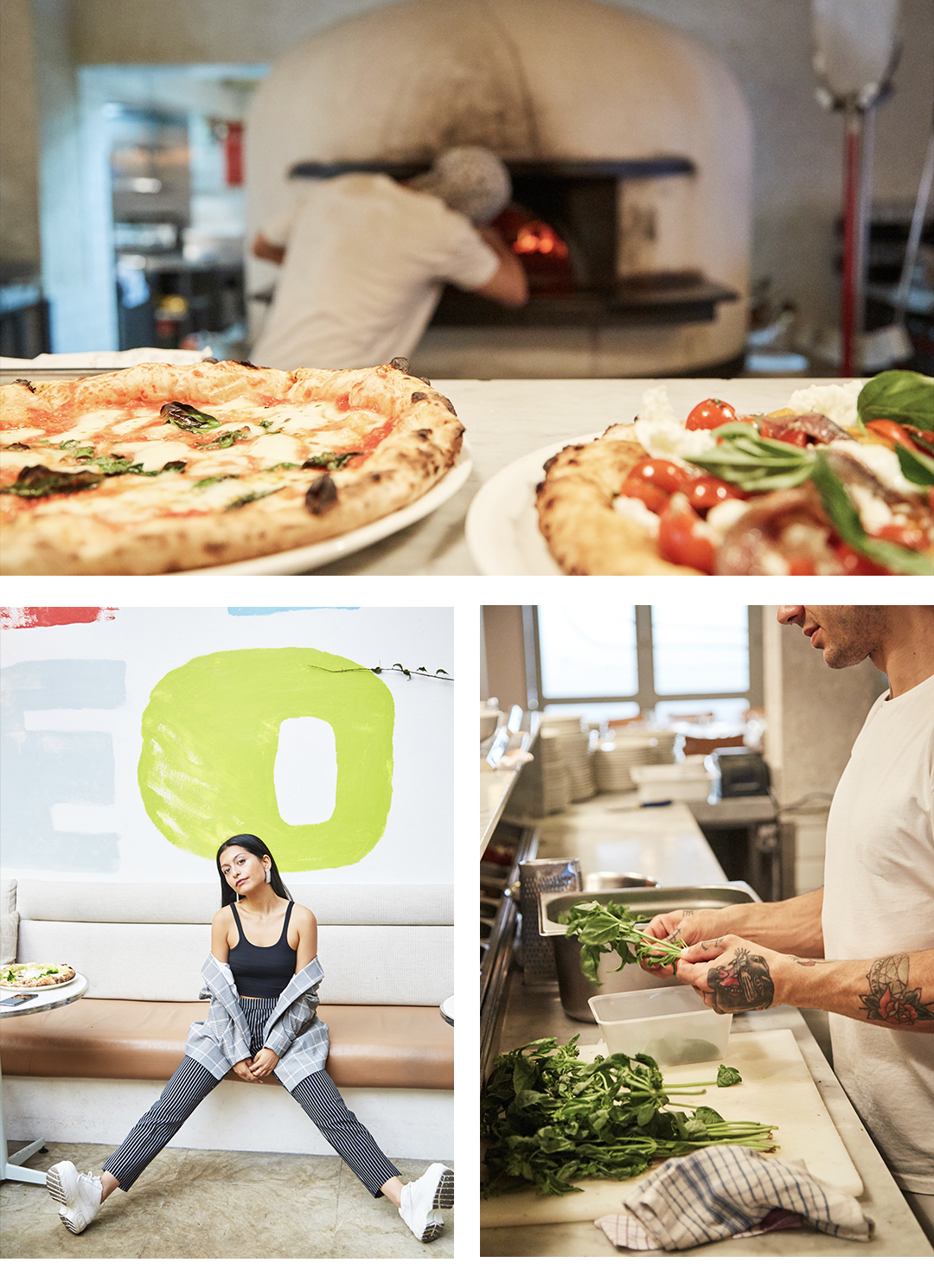 Yasmin's must-have H&M spring picks: White Jersey Vest Top ($7.99), Dark Red Wide Trousers ($59.99), Black Jersey Vest Top ($7.99), Double-breasted Jacket ($79.99), Stripe Pants ($29.99), White Kick Flares ($54.99), and Single-Breasted Jacket ($59.99).
What are you listening to right now?
KAIIT - OG Luv Kush. But the best music to listen to while walking through the city is YAEJI – Guap.
What's your advice for anyone wanting to carve a similar path to you?
Don't stop working! Hustle! Hustle! People will try to cut you down. You're going to deal with a lot of hurdles and lot of resistance. But if you believe in what you're doing and you make sure that you're consistently learning and growing - you'll have a long career. Look after and nurture the people who support you, they're a dime a dozen.
What's your life motto?
A person who never made a mistake never tried anything new.
Editor's note: This article is sponsored by H&M and proudly endorsed by The Urban List. Thank you for supporting the sponsors who make The Urban List possible. Click here for more information on our editorial policy.