If the silly season got you good this year and your bank account is feeling a little lighter than usual, fear not. We're coming at you with the best budget accommodation in NSW—and better yet, these getaways are still available to book this summer. So yep, you can get out there and live your best travel life for under $100.
From 70s-inspired seaside cabanas to outback glamping on an actual opal trail, who said your getaways had to cost you an arm and a leg.
Check out the best budget accommodation in NSW right now.
Modern Studio
Booker Bay
Price: $92 per night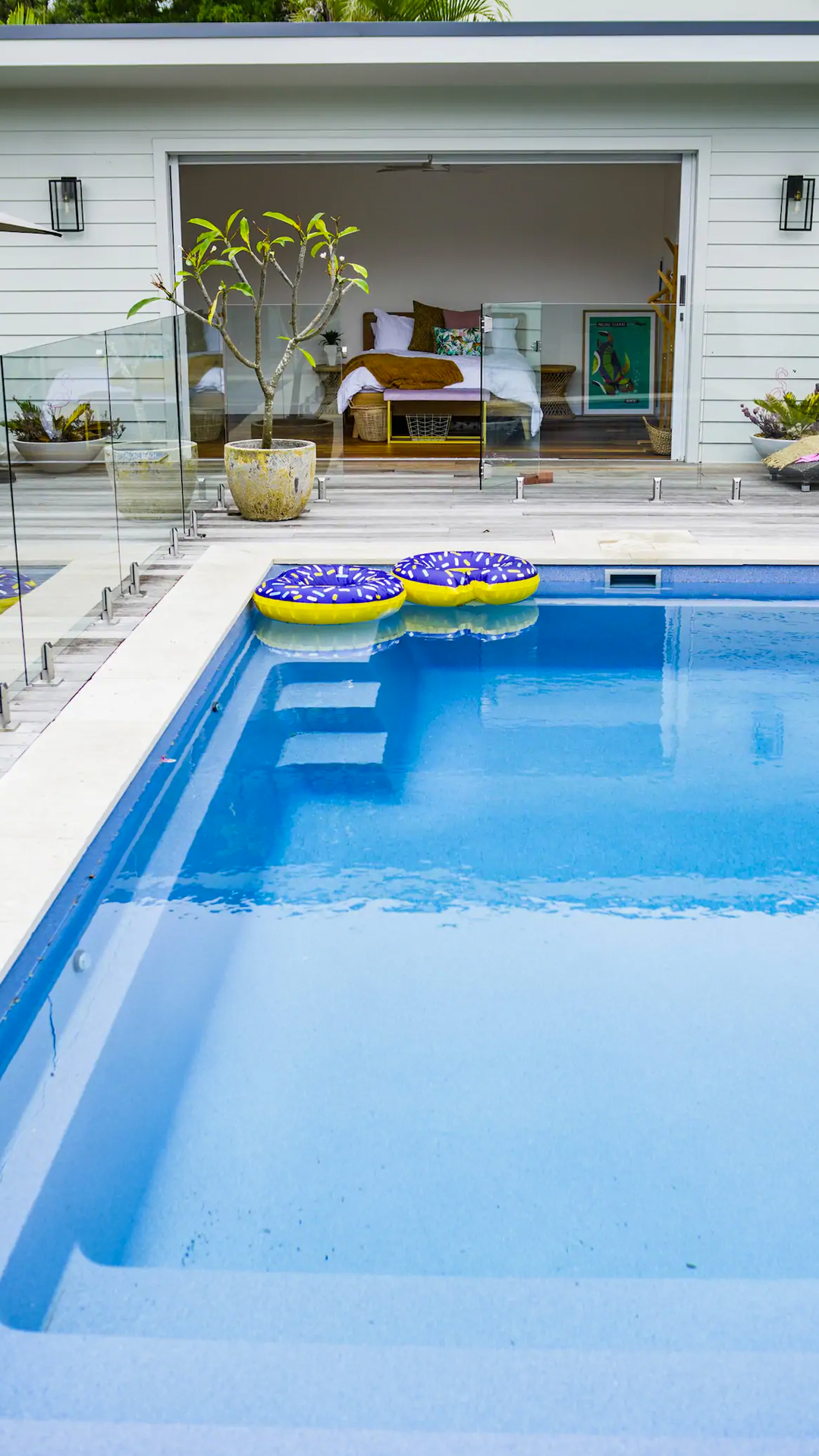 This budget stay in NSW really pays homage to the saying "more bang for your buck". If you thought a modern pool house with an entertainment area and all the tropical vibes could only be the result of several months of hardcore saving, think again. This affordable studio-meets-cabana on the Central Coast won't set you back by much and is in prime location between Ettalong Beach and Booker Bay. That means your sunrise walks will be off the charts.
Saltys
Blueys Beach
Cost: $91.86 per night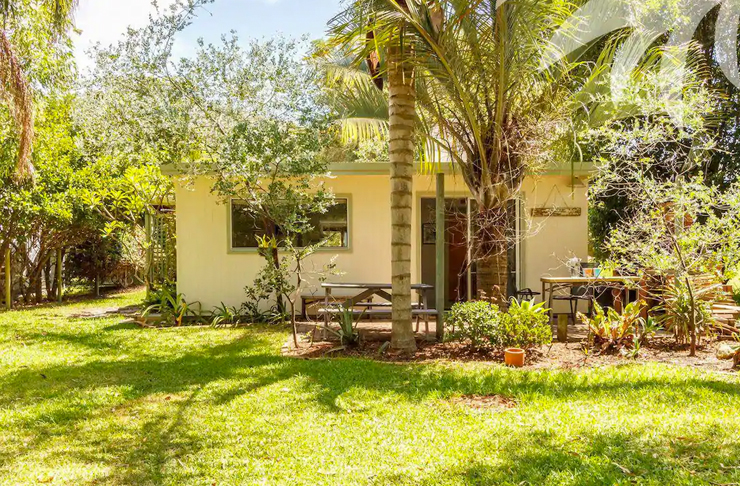 For a cheap beach retreat in NSW that gives you those Summer of '69 feels, look no further than Saltys on Blueys Beach. This affordable and pet-friendly accommodation has all your basic needs for a no-frills weekend away (you'll just have to bring your own linen) and you'll even have direct access to the beautiful Blueys Beach. Here, the outdoor setting is where it's at so stock up at the local grocery joint and fire up the wood-fire BBQ for the ultimate sundowner. The backyard also features plenty of free-roaming space for your four-legged companion or boat (there are ramps at Elizabeth Beach, Smiths Lake, and Seal Rocks).
Studio Apartment
Islington
Cost: $72.29 PER NIGHT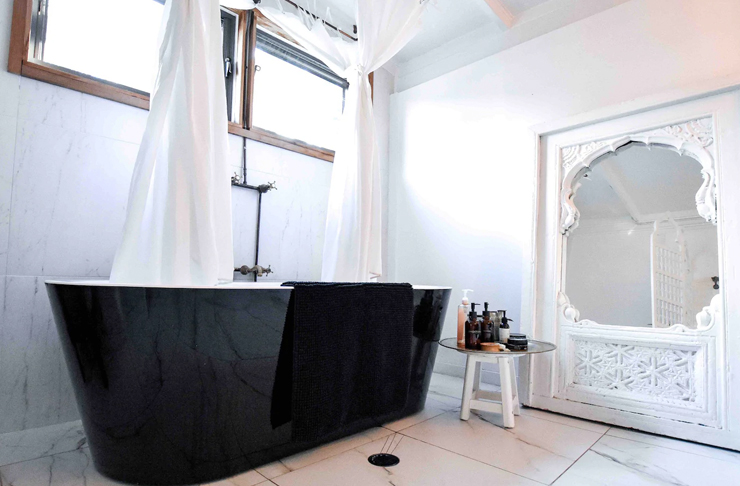 We love a property with a vintage vibe and retro decor but we love it even more when it doesn't cost a pretty penny too. This cheap NSW getaway is located in Newcastle and puts a bunch of walking trails, cycling tracks, coffee shops, retro pubs, and boutique stores right on your doorstep. This studio villa packs a whole lot of style-punch in a little space so expect a free-standing bath, an outdoor kitchen, and one hell of a bed to score some R&R from all your daily adventures.
Hidden Valley Cottage
South Grafton
Cost: $90 per night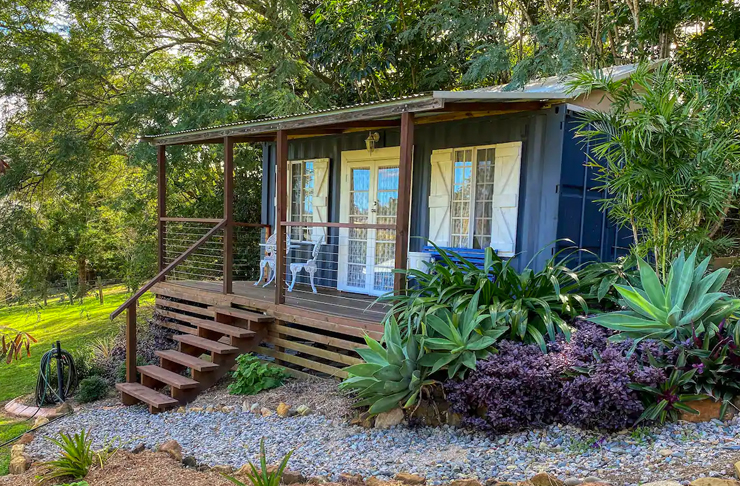 This cosy little cottage brings so much value—we're having a hard time believing it's really pricing itself at the equivalent of around eight Sydney schooners. Located on Hidden Valley Estate, this self-contained cheap stay in NSW is entirely inspired by the French countryside. You'll have a BBQ and deck to make perfect use of, and sweeping views of the lower dam, which is often filled with ducks taking a bath and the odd 'roo skipping around.
Secluded Rustic Eco Cabin
Lowanna
Cost: $100 PER NIGHT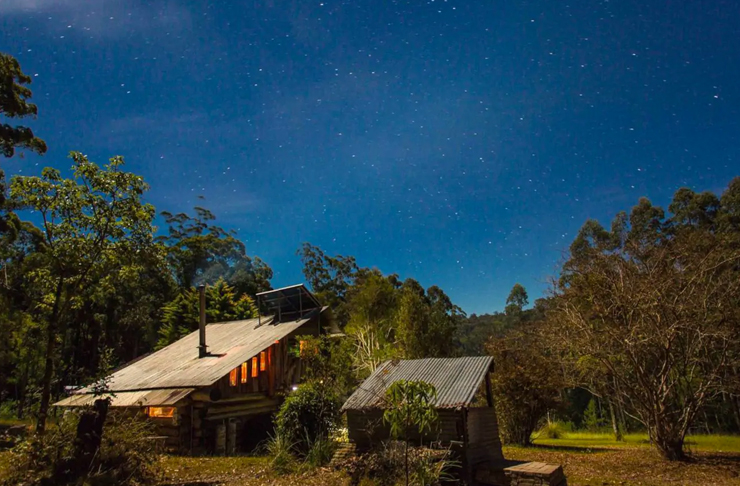 Sometimes, you just need to switch off your socials and get back to the things you truly love for a few days. This Secluded Rustic Eco Cabin definitely takes it as one of the better cheap, romantic getaways in NSW. Surrounded by rainforest and plotted on 12-acres of land, you'll find everything from a private waterfall to swim in, a slew of little walks to take, and even an outdoor bathtub you can light a fire underneath to heat up the water. Along with this, the cabin is completely off-grid so prepare for an outdoor composting toilet.
Outback Glamping At Charlie's Camp
Lightning Ridge
Cost: $99 PER NIGHT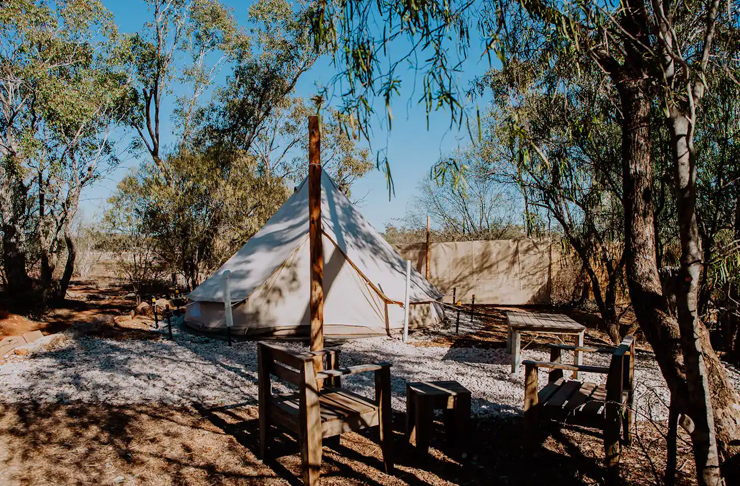 Take the road less travelled and hit up this cheap NSW getaway situated at Lightning Ridge. This is the only glamping site out this way and it's set within water and garden surrounds to give you those ultimate seclusion vibes. Decorated with Turkish floor rugs, a tea and coffee cart, and an outdoor kitchen, this cheap stay also sports a veggie patch which you can absolutely dive into and cook up on the barbie later. There are also opal tailings around this site and the rule is "finders keepers" unless it's found inside a fossil.
Now check out the best free camping in NSW for more budget-friendly escapes.
Image credit: Airbnb