It may be spring but that doesn't mean ramen weather is over. Warming your souls with good news is the return of one of last year's biggest food collabs. Yep, the brains behind Sydney's iconic fried chicken joint Butter, and motorcycle workshop slash restaurant Rising Sun Workshop, are reigniting the kitchen flame to bring back their famed spicy Tantanmen Ramen.
In a big ramen hurrah, Butter is bringing onboard Nick Smith, co-owner and executive chef at Rising Sun Workshop (and mecca of ramen) with a new spicy Tantanmen ramen bowl of goodness.
Smith has created an epic version of Tantanmen ramen soup, traditionally made with dry noodles, beef or pork mince and Sichuan pickles. To step things up a notch, the ramen juggernaut is using ground chicken and a deep, rich, sesame based chicken broth. The traditional Tantanmen Ramen is spicy, and Smith's version is no exception, using Japanese sesame tare (sesame flavouring) mixed with Rayu (a Japanese chilli oil).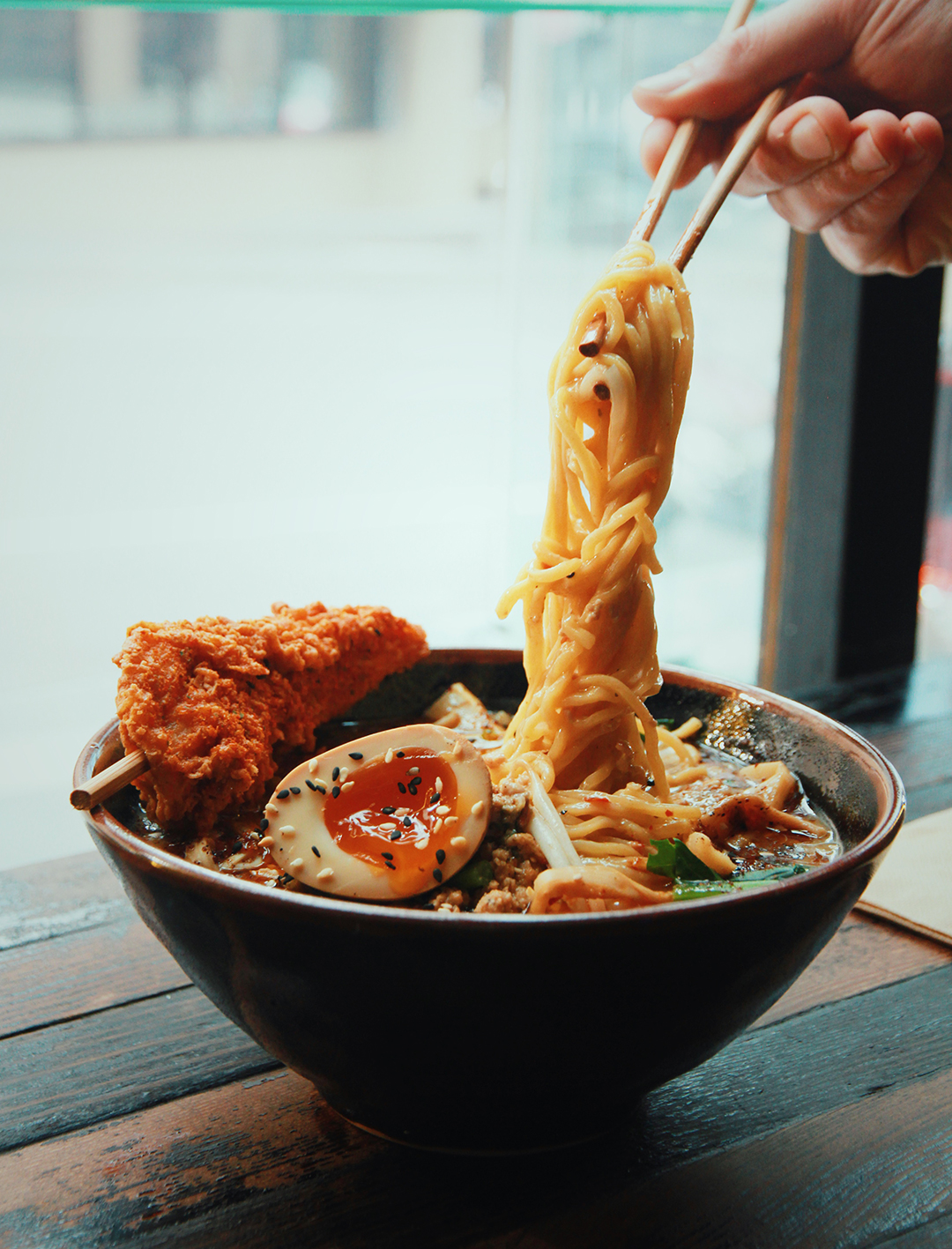 This warm gem will be served with Butter's fried chicken tenders, hot and numbing ground chicken in Neri Goma (sesame) chicken broth with fermented bamboo, pickled wasabi leaf and marinated egg.
And this year, Rising Sun Workshop will be creating an additional spicy ramen, which you'll be able to score at the RSW Newtown headquarters. It's been dubbed "The Glorious Flaming Pig Tantanmen" and features a hot and numbing rare breed Berkshire pork mince, aburi flamed pork belly, six chilli rayu, pickled wasabi leaf and ramen egg in a goma pork bone broth.
Both spicy ramens (available at Butter and Rising Sun Workshop respectively) will only be available for two weeks—kicking off Sunday 6 September.
The Details
What: Butter Ramen Club X Rising Sun Workshop
When: Available from Sunday 6 September for two weeks
Where: Butter, Surry Hills and Parramatta locations (for the OG Tantanmen Chicken Ramen) or Rising Sun Workshop (for The Glorious Flaming Pig Tantanmen Ramen)
Vibing some fried chicken? Here are all the best places to score juicy fried chicken in Sydney.
Image credit: Wolfgang Sean Alcantara