Coffee is the currency of the 21st century and we're no stranger to the promises of new and wonderful ways we can get our daily hit of caffeine.
With the introduction of coffee pods, we've loved the convenience they bring to our lives but it has come at a cost—until now. Coffee pods fill up office bins, only to get thrown into landfill. We've found a new coffee company changing the waste factor. Enter Tripod Coffee.
Without sacrificing coffee quality or flavour, Tripod Coffee promises one thing: sustainable, biodegradable coffee pods. Made from 100 percent Australian Certified Compostable materials, Tripod Coffee will become your new pick me up, with robust, strong coffee blends that promise to challenge your tastebuds and keep your conscience clear.
Not to mention, these pods are compatible with your beloved Nespresso machine. Winning.
Sample Pack (60 Capsules)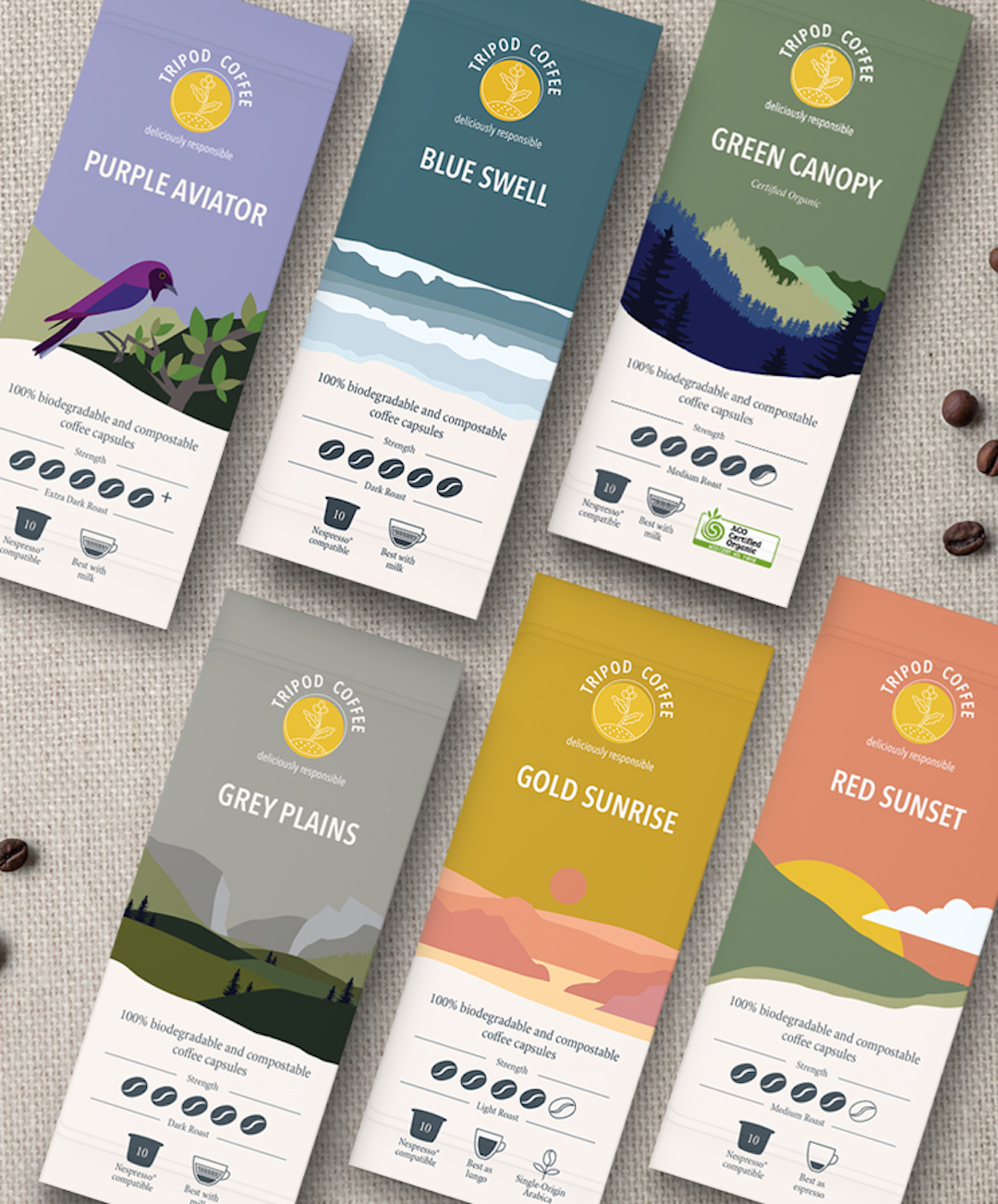 Tripod implements a Pod-To-Plant disposal program, where used pods are repurposed and converted into fertiliser for local farmers and green power for the grid. The pods themselves can be put into your household green bin, or you can send them back to Tripod and give yourself the title of Eco-Warrior without all the fuss.
If your mind still isn't made up, consider that Tripod shares profits with Rainforest Rescue, which means that your coffee addiction is helping to heal and restore the Daintree Rainforest. With medium and strong roasts to choose from, Tripod has all your favourite coffee connoisseur flavours (roasted in Australia) with the added bonus of environmentally friendly perks.
Ready to turn your caffeine habit into an eco-friendly one? Order your sample pack here and get it delivered straight to your door.
While you're here, check out this brand new eco loo paper.
Editor's note: Urban List editors independently select and write about stuff we love and think you'll like too. Urban List has affiliate partnerships, so we get revenue from your purchase.
Image credit: Wherda Arsianto