Just in time to spark your European summer wanderlust, Sydney's epic and enormous annual Greek food and culture festival is on the return.
This year, the Greek Festival of Sydney is promising a super tasty line up of time-honoured Greek street food, as well as lots more market stalls and much more live entertainment, from iconic Greek superstars to all-in Sirtaki folk dancing.
Celebrating its 38th year at Tumbalong Park, this mammoth two-day Greek blowout is an epic opportunity to pretend you're living large in the Mediterranean. The festival is set to feature a whole lot of tasty treats like kafe kai frappe (Greek coffee) and special Greek pastries like loukoumades.
Also known as honey balls or Greek doughnuts, these deep-fried, bite-sized puffs of perfection are soaked in honey syrup and dusted with cinnamon and yes, you'll want to eat handfuls of them.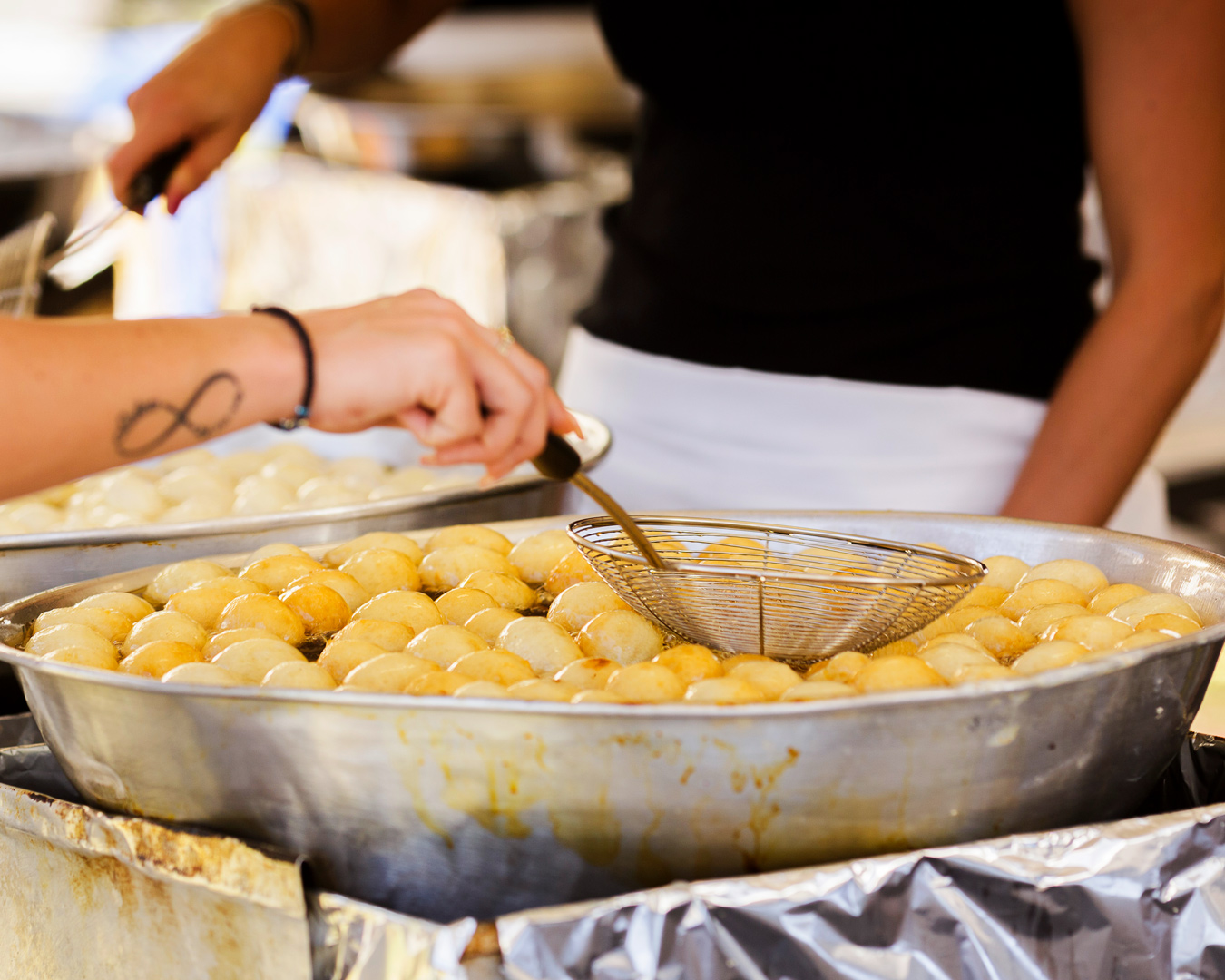 There'll also be juicy souvlaki wraps, crisp Mythos lager and of course, to reinvigorate those Euro summer Mykonos flashbacks, many shots of Ouzo.
Along with all the food coma-inducing Greek feeds, you'll also find a heap of free live music and special performances including a special show from Greek singer Giota Negka, who's hitting the festival for her first-ever visit to Australia.
The Details
What: Greek Festival of Sydney
When: Saturday 29 February, 3pm - 10pm and Sunday 1 March, 10am - 10pm
Where: Tumbalong Park, Darling Harbour
You'll also want to take note of this cheese festival, this fizzy and free sparkling wine festival, and this foodie festival dedicated to barbecued meats and rock n roll.
Image credit: Rolleiflextlr, Greek Festival of Sydney