We've all been there: you've woken up after a big night and are suddenly questioning all of your life choices. From that first glass of wine to the third espresso martini, and all the way to the kebab shop on the way home, we get it. If you're lucky enough to have a day of lying on the couch ahead of you, then don't speak to us. But if you have somewhere to be and need to look like a human that does not have vodka excreting from every single one of your pores, listen up.
This is your hangover makeup survival kit and our hot tip is that you mix a few of these together for ultimate coverage (of last night's sins, that is).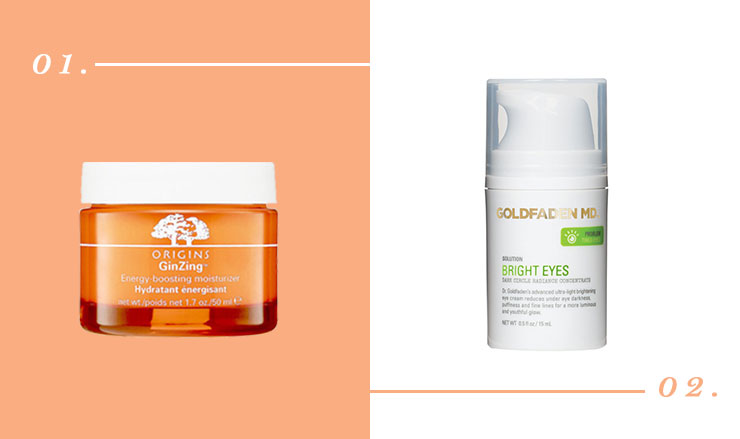 #1 GinZing Energy Boosting Moisturiser | Origins
It's no secret that booze sucks away any moisture that ever existed in your skin, so you need to hydrate that baby up ASAP. The GinZing Energy Boosting Moisturiser by Origins is a magical cream that brightens and hydrates your skin at the same time. It's basically a big drink of water for your face, but it also has coffee bean and panax ginseng to wake your skin up, plus magnolia bark which is loaded with light-diffusing minerals (hellooooo glow).
#2 Bright Eyes | Goldfaden MD
If you think your skin is looking a little dull, you better believe that your under eyes have seen better days (#sorrynotsorry). This little guy is your secret weapon against puffiness, dark circles and fine lines, so you're welcome. The magic is in the rice bran extract that brightens and firms (yes please), the antioxidant rich red tea, jojoba oil for hydration and soy peptide that'll increase blood flow and decrease puffiness. Trust us, these are all very good things.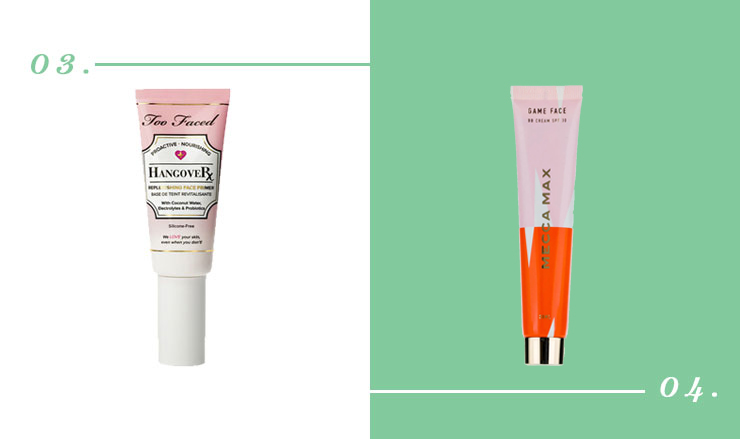 #3 Hangover Primer | Too Faced
Primer is considered a bit of an occasional bonus for some of us (ahem, definitely us), but desperate times call for desperate measures and that's where the Too Faced Hangover Primer comes in. It's lightweight and designed to brighten and hydrate your face, and deliver an overall dewiness without shine—sounds like the damn dream to us.
#4 GAME FACE BB CREAM | MECCA MAX
At this point, we'd like to steer you away from your foundation and straight to a BB cream. You might be feeling a bit (or a lot) dehydrated so it's not the ideal conditions for applying a full coverage foundation. This BB cream is basically a lightweight foundation that colour corrects, hydrates and brightens yo' face. Plus, it's also super affordable. That's what we'd call a no-brainer, team.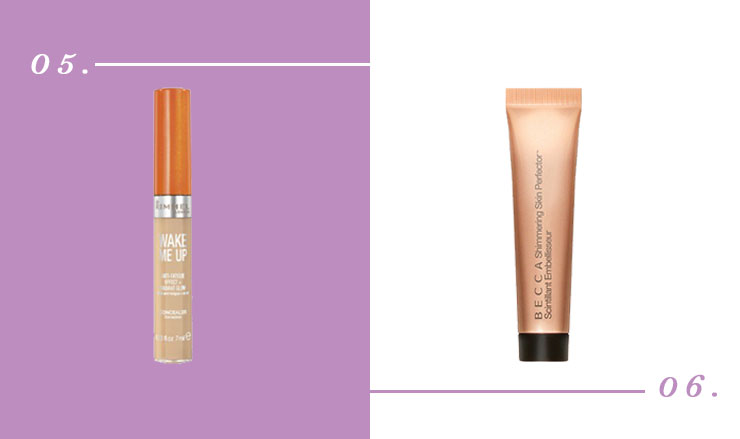 #5 Wake Me Up Concealer | Rimmel
This one should already be a staple in your beauty bag (hangover or not) for a couple of reasons—it won't break the bank and it'll hide all of those bad choices we mentioned earlier. A little goes a long way with the Wake Me Up concealer (aptly named because it'll do just that), so sweep it under both eyes for a brighter under eye and you're done.
#6 Shimmering Skin Perfector | BECCA
Perhaps our pick of the bunch, the BECCA Shimmering Skin Perfector is the busy girl's answer to next level glow. Mix a little into your BB cream for an all over lit-from-within glow, or apply to the high points of your face for something subtler. You know the spots—cheekbones, brow bone and cupids bow (for starters).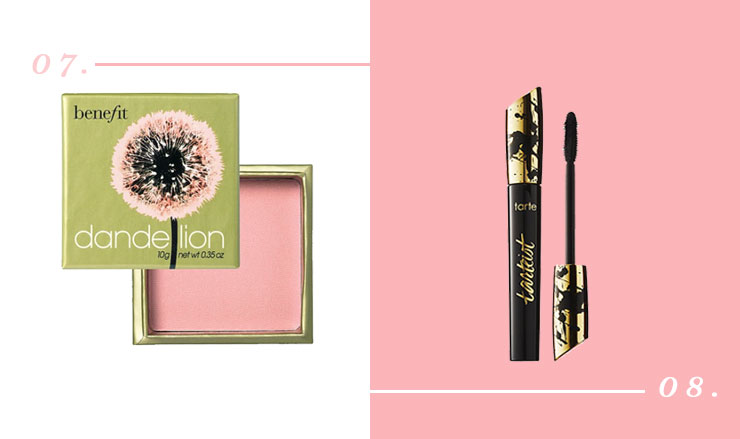 #7 Dandelion Blush | Benefit
When you're feeling a bit grey, blush will be your savior. Dandelion by Benefit will make you look, well, alive with a rosy flush and subtle shimmer so you'll get that all over glow and if you haven't realized by now, that's exactly what we're going for right now.
#8 Lash Paint Mascara | Tarte
It'll come as no surprise to you that mascara will open your eyes and help you fake being awake and right now, you need the help. Tarte is one of our faves because it's all natural, cruelty-free and ridiculously volumising so you can say CYA to those tired eyes.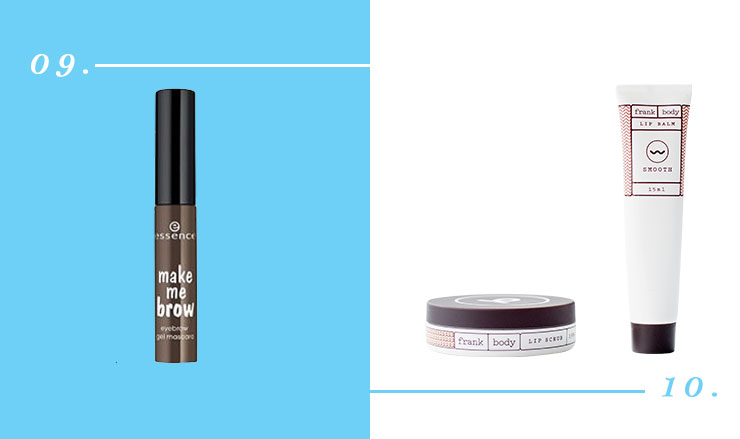 #9 Make Me Brow Tinted Gel | Essence
Now if you really want to look like you've got your shit together (and definitely didn't wake up with half of that kebab on your pillow), then brow gel is probably the easiest win you'll have this morning. Plus, this one will barely break a fiver (we know). Brush a little bit of this through your brows and voila! You totally have your life together.
#10 Lip Duo | Frank Body
By now you're exhausted, so we suggest you keep it simple because no one's got time for smudged lipstick the day after. Scrub your lips first to plump and freshen things up, before slathering on the lip balm—it's all-natural and packed with lanolin so you can really go to town.
It also won't hurt if you use one of these face masks, just saying.
Design credit: Sera McDonald