Here at The Urban List, we pride ourselves on our brunch game. Not only do we visit every new opening and try only the best seasonal menus, we also scope out all the most delish recipes to make sure we're bringing our A game at home as well. (There is no rest for foodies.)
After all, not every day is payday and spending minimum $40 on brunch is unfortunately a luxury not many of us can justify—we hear you.
Thankfully we've teamed up with the legends at Birds Eye (so you don't need to use your imagination) to give you three easy ways to turn your kitchen into your fave cafe, all thanks to one teeny, tiny—and affordable—ingredient.
#1 Pesto On Errythang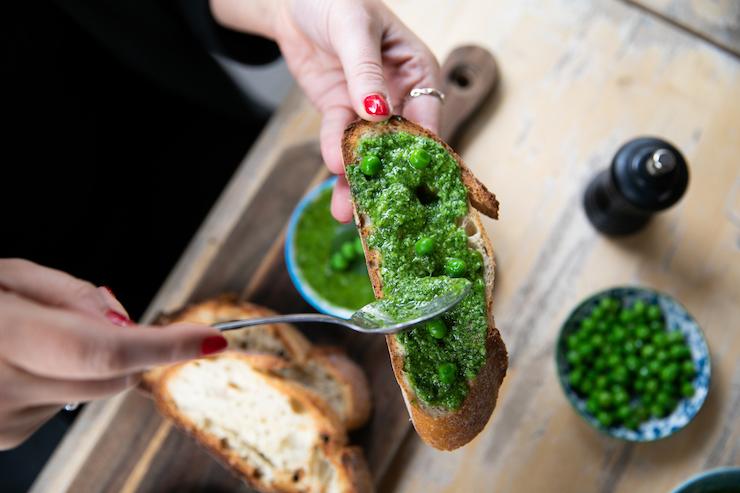 Chances are you've been paying wayyyyy too much for pesto. Spread, dolloped or mixed in any dish from breakfast through dinner, pesto will instantly up your chef skills and it's so. damn. easy. to make. All you need to do is combine all the below ingredients into a blender or food processor and all of sudden you have a dressing for salads, a topping for any carb (bread, pasta, we'll take it all) and the main ingredient—frozen peas—will set you back about $2 a bag. We recommend making a batch in bulk. Easy peasy (sorry, we had to).
Ingredients
1 clove of garlic
1 lemon
1 handful of chopped basil and mint
1 tablespoon of olive oil
Salt and pepper to taste
#2 Move Over Avo Toast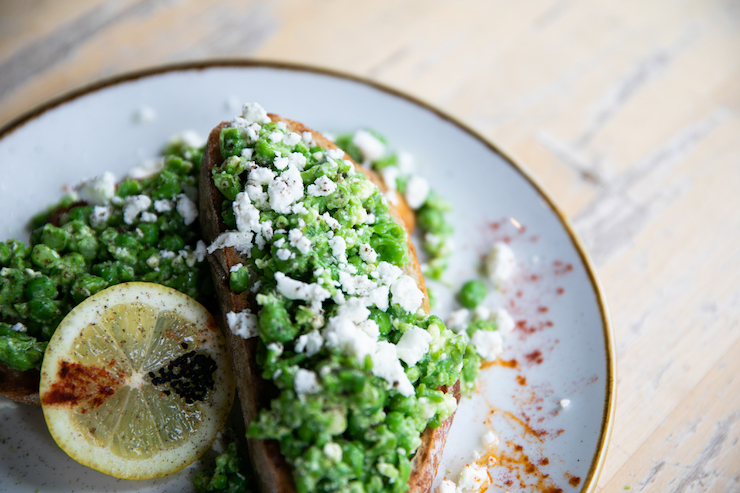 Sure, it's a classic. But at $5 a pop, we're going to have say 'nice try hun' to the avo and sub in an all-star replacement. Take the above recipe and smash it as opposed to puree, sprinkle some goat's cheese over the top, maybe an extra squeeze of lime juice and add on a poached egg for that extra boost of protein. Oh wait, your wallet still feels full? You may potentially own a house one day? You're welcome. Head here for a full break down on the new 'avo' toast.
Ingredients
As above, but smash instead of puree
Add 1-2 slices of sourdough (or more, we're not here to judge)
#3 Flavour First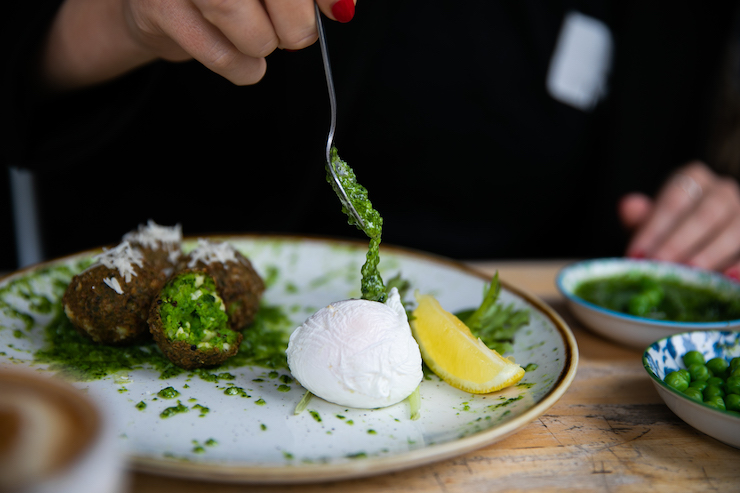 It can be easy to get stuck in a brunch rut: eggs, bacon, cereal...SNOOZE. Well, we're about to tell you how to pack the flavour into bite-sized morsels. Enter: fritters. No matter their shape (we're not all Michelin chefs after all), all you need to do is roll up the below ingredients, lightly fry in olive oil and we might as well call you Heston Blumenthal. TIP: add the ricotta last so it doesn't get too smashed in with those glorious peas and oozes out as soon as you cut in. If you're feeling extra, add a poached egg. We dare you.
Ingredients
2 eggs
1 lemon
150g ricotta
1 Handful of your fave herbs finely chopped (parsley, basil, mint)
1/4 Cup of flour (coconut, regular and/or chia seeds, enough to bind the batter)
Salt, pepper and olive oil to taste
Feeling hungry, inspired AND richer already? You're welcome.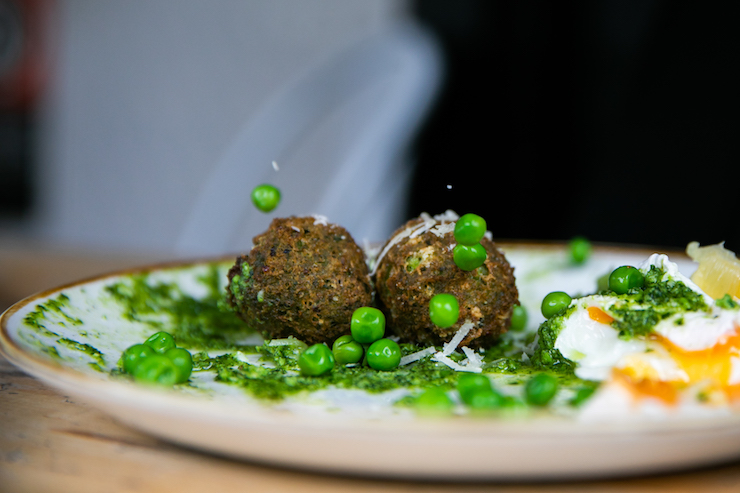 Editor's note: this article was produced in partnership with Birds Eye. Thank you for supporting the partners who make The Urban List possible. To read our editorial policy, click here.