What's your Saturday afternoon looking like? If you're picturing whisky, beers, live music, mates and maybe a slice of pizza—you'll want to tune in to this one.
The legends at Jameson are hosting a party slash festival called JJ's Place, and it features all of the above and a bit more.
It's basically a big celebration of all things whisky, and their brand new Jameson Caskmates IPA edition (a whisky aged in IPA beer barrels). As well as a lot of Jameson whisky, whisky tasting and barrel charring, you'll find limited edition Young Henry's cold ones, Frankie's pizza and Continental Deli.
Young Henry's have created an event-exclusive Irish pale ale, and Frankie's are bringing the pinball machines, fresh apple cocktails and pizza by the slice. Continental Deli has created a special 'mates plate' just for the occassion—all the cheese and charcuterie primed for pairing with beer and whisky. They'll also be dishing out double sandwiches and their iconic cocktails in cans.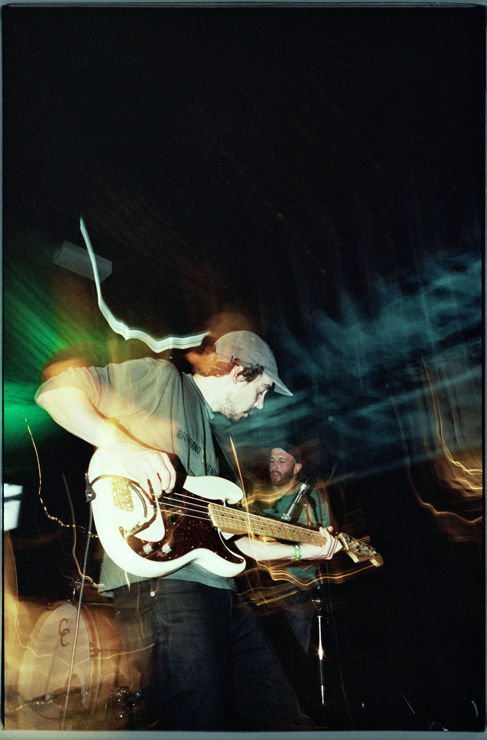 Naturally, The Delta Riggs are headlining (cue lead singer Elliot Hammond's whisky-soaked vocals). You'll also hear from Newcastle duo The Gooch Palms, Sydney-based Sloan Peterson, Display Homes and a couple of the FBi DJs too.
Basically, it's everything Saturday afternoons should be. More info is here.
THE DETAILS
What: JJ's Place
When: Saturday 1 December, 3-10pm
Where: Commune, Waterloo
Cost: Free, register here.
Here's every great album from 2018 you should have listened to by now.
Image credit: James Adams.