In a heavily digital world, we're increasingly looking to physical outlets to help us blow off steam. And one trend that's been on the rise in recent years is paint and sip studios.
Cork & Chroma is the pinnacle of casual art studios in Australia, with five locations on the east coast; the newest St Leonards, because Sydney's art scene just won't quit.
If you're not familiar with the magic that is Cork & Chroma, they run guided painting sessions where you are encouraged to bring all of your mates and a bottle of wine (it's BYO) to sip as you paint. It's pure genius.
Cork & Chroma artist, Mama Banana, completely agrees, so we took five minutes with her to find out more about what art means to her, how she overcomes creative blocks and how connecting through art inspires her.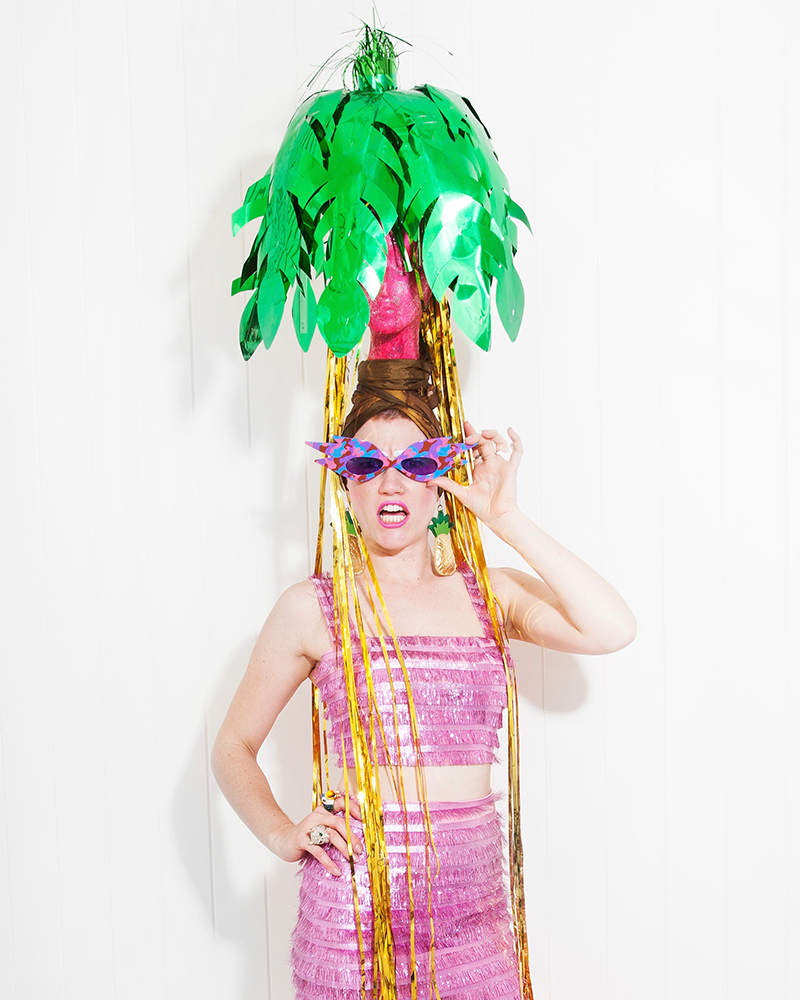 On being able to express herself through art
Expressing myself through art is like breathing for me and one of my most obvious mediums is fashion. Every day I like to choose what I wear based on how I feel (or how I want to feel), what kind of day it is, what colour I like. For example, if I am a bit tired or feeling blah, I might put on something really colourful; I often find I feel better when I am wearing something fabulous and loud.
I have had many people comment that it is 'brave' to express yourself that way or 'I wish I could wear that', I often push these comments aside, thinking, 'It's easy, just do it.' But I do understand that dressing 'extra' isn't for everyone. There are multiple ways to express yourself and there are multiple creative outlets. So, while it is nice to admire other people's method of self-expression, it doesn't take away from the power of your own.
On what inspires her
Oh, I find inspiration from so many sources. People on the street, shop windows, art of all forms, trees, flowers, birds, animals. Icons like Grace Jones, Iris Apfel and Carmen Miranda.
On how she overcomes creative blocks
Creative blocks are tricky, lately my tact is to stop pushing creativity where it isn't flowing. I do some yoga, get out into nature, visit an art gallery, have a squizz on Pinterest (but keep it quick because I am so easily overwhelmed on there), talk to people about their processes and what is inspiring them. People's stories and experiences are so inspiring.
On the weirdest thing she's made
The weirdest thing I have ever made is probably a calico bodice dyed with tea and covered in the emptied teabags with burnt organza and machine embroidered paper clips. I made it for an art project in high school. Around that time my mum, who is also very interested in textiles and art, took me to ATASDA (Australian Textiles and Surface Design Association), where I met so many interesting artists and enrolled in different textile-related classes. I believe these really helped create foundations for looking and thinking outside the box when it comes to creating—especially with fabric.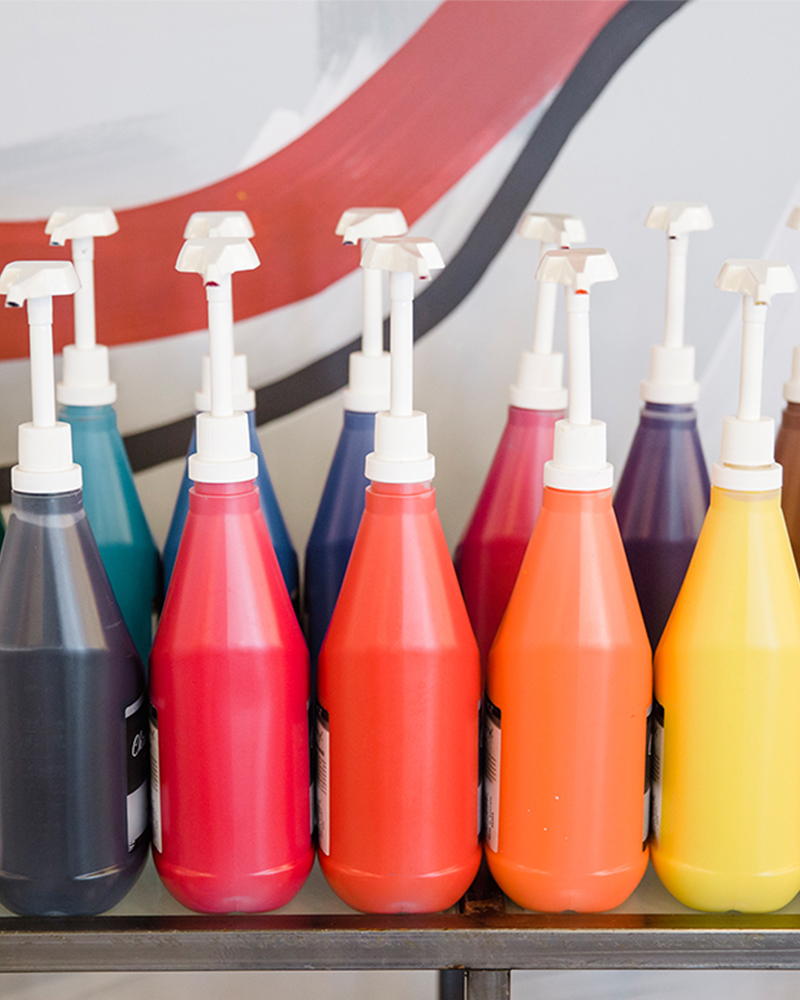 On what colour means to her
Colour is everything, it is a mood, it tells a story, colour is the tool I choose to design my life. I like most colours; I seem to become obsessed with a particular colour and it will start appearing in my wardrobe, on my canvas, in my hair and makeup, I start seeing it everywhere. Right now my favourite colour is cobalt blue.
I love to experiment with colour when I paint and inspire others to as well. Colour is one of the easiest ways for guests at Cork & Chroma to customise their paintings and I love to see what colours people mix and match together. I am often asking, "How did you get that colour? Because I want to use it in my next painting!"
On how art brings people together
I think creative expression is such a powerful way for people to connect with each other. I see this through the way I dress, how it opens up the opportunity for conversation. People are intrigued or inspired, often asking 'where did you get that?' or 'I love that colour'. When people are in the studio at Cork & Chroma they are all sharing an experience, in a way, they are being quite vulnerable by expressing themselves so openly. Fear of judgment is real, even for established artists. It is so rewarding to work for a company that fosters creativity and self-expression, creating a safe place for people to be vulnerable, but most of all a place where people get to experience the joy of making art.
On what people can do to embrace their creativity
Play. Try something new, revert back to creative outlets you had as a child. Did you love to dance? Draw? Cook? Don't worry if you aren't good, the only way to become good at something is to practice. Enjoy the process, laugh at yourself, be proud of yourself for pushing your boundaries and trying something new.
Keen to embrace your own creativity through art (with a glass of wine in hand)? Book into a session at Cork & Chroma now.
Image credit: Yasmin Mund and Mama Banana
Editor's Note: This article was produced in partnership with Cork & Chroma. To find out more about who we work with (and why!), read our editorial policy here.