ICYMI the inner west is home to some of Sydney's best new restaurant openings. Leading the charge is the Tramsheds at Harold Park, which is becoming a kind of foodie mecca for those (aka most of us) who love an amazing new find!
Brought to you by the team that brought us Tokyo Bird (the team behind some of Sydney's best cocktails), Osaka Trading Co. have turned their attention to #nailing the whole let's run a restaurant one perfectly crisp karaage chicken piece at a time. Side note—if you only eat one perfectly crisp piece of karaage chicken we can no longer be friends.
It's a well-known fact that I eat everything—even things I shouldn't (here's looking at you lactose) and quite often, more than is socially acceptable. My other issue is that while I want to eat it all, and regularly eat more than I need, I absolutely hate choosing. More often than not I need to turn my menu over once I've made a choice to avoid order anxiety (the struggle is real). With my guilty food secrets on the table, the chef's degustation at Osaka is an over (or under) orderer's dream. I'm talking choice, new flavours and the best part, great portion sizes.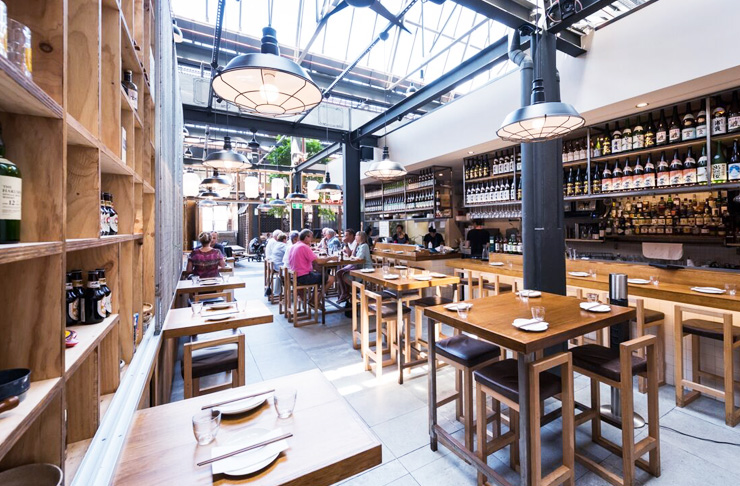 We started proceedings with some seaweed salt edamame. The portion was huge—tick. Next up were the oysters, pretty as a picture and finished with finger lime and yukari along with the kingfish sashimi in nori (that's dried seaweed to the rest of us) vinegar. The dishes here are so grammable you feel bad tucking in, however all feelings of guilt will quickly evaporate at first bite.
Anything fried will always get my vote and the fried section had me so excited we of course ordered not one but two dishes—starting with the prawn kushikatsu (that's crumbed skewers), that left me wondering where they've been my whole life? Now for the karaage chicken! This is a need to have dish, with just enough to avoid a chopstick war for the last piece; and they're also the perfect size for your sticks, or if you're dining with that friend, your hands. Again a shout out to the house made sauces, as the chilli mayo completes this bowl of happiness to perfection.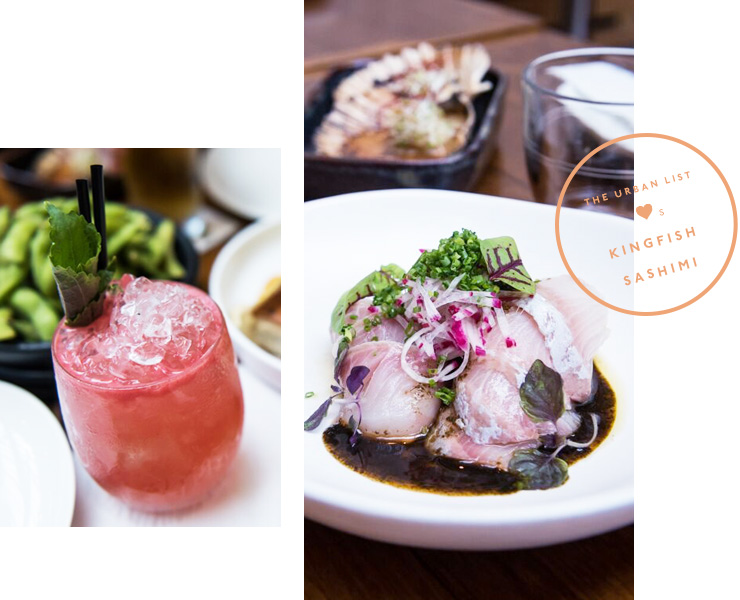 Because you still have room (if not, make some) you need at least one serve of the grilled Hokkaido scallops in sweet soy onion butter. Should you want to drink the butter out of the shell there will be no judgement for us. The pork belly with balsamic ponzu (soy based citrus) and yuzu apple puree is one of the best in Sydney, juicy and with just enough crackling. The chargrilled cabbage with soy mayo and bacon bits is a new addition, and the perfect side to accompany your feast. For dessert you'll want to leave room for the yuzu sorbet with frozen berry, Ramune (Japanese lemonade) jelly, strawberry gel and lemon balm—it's the perfect refreshing choice to round out your meal.
Osaka Trading Co.'s open plan kitchen and tiled bar means you're guaranteed dinner and a show. Hot tip—taking a seat at the bar will solve even the most awkward first date situation. I don't know about you guys but music for me can be a deal breaker. I'm officially THAT person, I'll notice when it's too loud or too quiet, or just all round killing the vibe, but the beats here are on point.
Complete with sake bottles and Japanese beers displayed along the walls, and with exposed brick and brown leather furnishings, Osaka Trading Co. is NYC style meets Tokyo— make sure you hang around after dark for the Animae projections.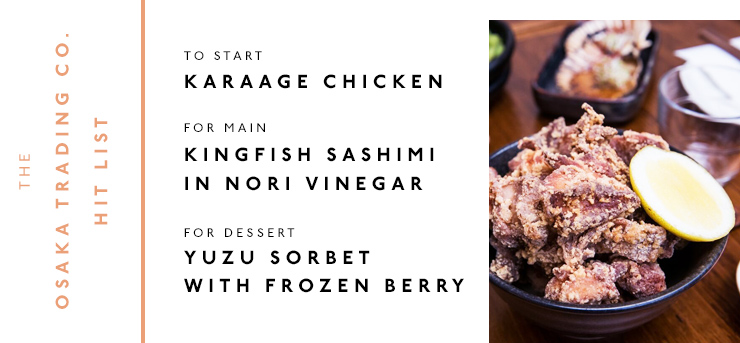 If you want to read one of our other verdicts, head here.
Design credit: Gabby Stjernqvist Image credit: Caitlin Hicks