You don't need a stash of cash to get a seriously delicious lunch in the CBD. With plenty of spots to tempt your taste buds, we give you the best of Sydney's bargain dining—all for less than a $10 note.
Cho Dumpling King
At this tiny dumpling joint set meals are a mere $9, which gives you a bowl of Taiwanese pork on rice and your choice of 10 side dishes, including their famed deep-friend chicken pieces. For the same price you can also try the deep-fried pork chop feast, served in a bento box with compartments for rice, vegetables, potato salad and fruit.

North Sandwiches
Hankering for Portuguese chicken? Head down to North Sandwiches for a mouthwatering Portuguese chicken wrap, which comes ladened with as little, or as much, salad as you want!

Madame Nhu
For Vietnamese lovers, look no further than Madame Nhu. For just $8.90 you can choose from a delicious selection of fresh summer rolls, such as honey tofu, marinated beef, and pulled pork.

The Sandwich Shop
At The Sandwich Shop for just $8.50, you can get your hands on a delicious sandwich filled with tasty options, including: chicken schnitzel; rare roast beef; the original New York Reuben; and pulled pork. They also offer a selection of exciting salads ($9.50) with goodies like quinoa and haloumi, or chicken Caesar.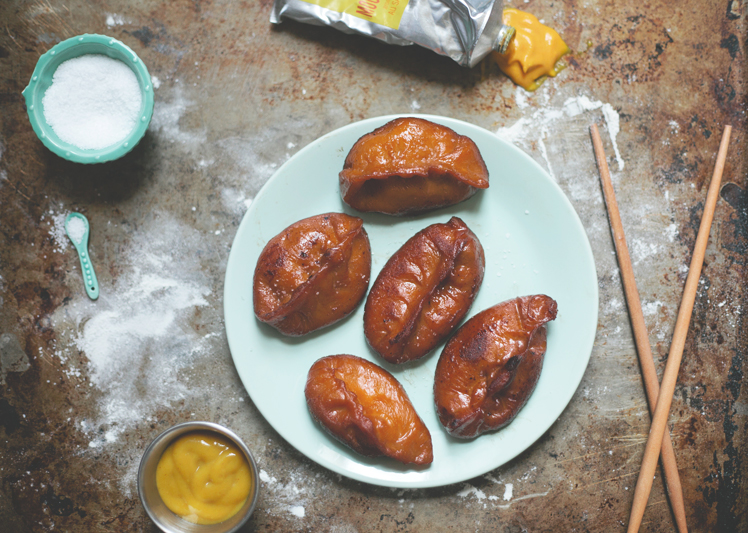 Malay-Chinese Takeaway
Serving up one of Sydney's tastiest laksas (at an extremely reasonable $8.70) head down to Malay-Chinese Takeaway to quench your midday laksa cravings.
Bar 100
Start your week with at Bar 100 with $10 pizzas on a Monday (think double-smoked ham, spicy salami, and banana prawns), or head to BAR100 Friday and Saturday lunchtimes, and all day Sunday, for $10 burgers or Buffalo wings.
Mamak
A must on our hit list of cheap eats in Sydney's CBD, Mamak's signature selection of roti is served with two fragrant curry dips and spicy sambal sauce, and ranges from a mere $5.50 to $7. You'll find a number of variations on their original fluffy roti canai, including the telur classic egg roll, and the bawang with lashings of sweet red onions.
Din Tai Fung
What started as a humble store in Taipei during the 70s, Din Tai Fung is now famed amongst Sydney CBD workers for their tasty bowls of vegetable and pork wantons—which come in at just $9.80.

Dixon House Food Court
Reminiscent of the hawker-style markets in Singapore and Thailand's street vendors, here you'll find plenty of choice for less than $10. We'd go for the hot pots or stir fries, plus there's a dedicated Asian dessert stall and don't miss the fresh sugarcane juice.




Image credit: Closet Cooking, My Name Is Yeh, Season With Spice