If you're left without a gameplan to ring in 2020, let's just say—we come bearing gifts.
From rooftop parties to underground feasts, secret warehouse blowouts and waterfront heritage-listed mansion soirées, Sydney has turned it all the way up to ring in the roaring 20s.
Here are all the best ways you can celebrate New Year's Eve in Sydney this year.
Fireworks Feast At Mary's Underground
Mary's Underground is easily one of our favourite restaurant openings of 2019. Led by burger legends and culture heroes Jake Smyth and Kenny Graham, the revival of The Basement as a vibing spot for non-stop live music, feasts and late-nights was the smack of culture Sydney needed, and naturally, they'll be farewelling the decade with a bang.
While there is a family feast from 5.30 - 8.30pm, with time to duck out and catch the 9pm fireworks, the real party will kick-off at 9pm. A special set menu features oysters, duck liver parfait, roast duck, a firey Bombe Alaska, a midnight toast and much, much more. Catch Sydney's midnight fireworks, then head back in and get stuck into 2020 the right way. Jump over here for more info.
When: Tuesday 31 December, family feast from 5.30pm, adults-only from 9pm
Where: Mary's Underground, CBD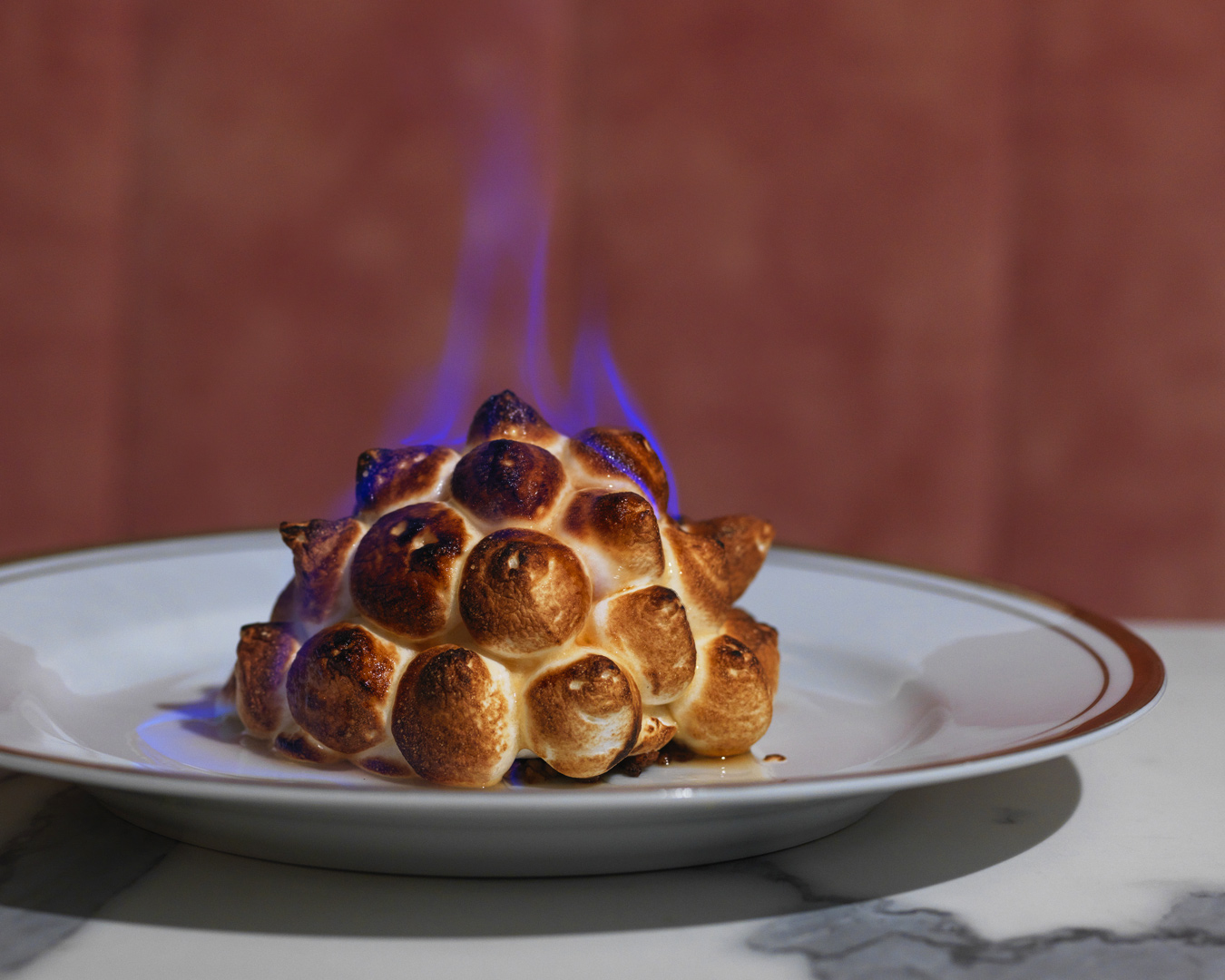 Keep Bustin' NYE
Set to kick off on the Shelbourne's open-air rooftop, Keep Bustin' NYE is locked to be one hell of a party. Boasting one of the most insane outlooks across Darling Harbour and the city, soundtrack the start of the New Year with the likes of Gabby, Danni B, Nikola and Persian Rug just to name a few. Head here for more info.
When: Tuesday 31 December, 7pm - 3am
Where: The Rooftop, Shelbourne Hotel, CBD
Clark Island Garden Party
For big feeds, a garden paradise and a dedicated DJ set at midnight, round up the crew and head to Clark Island. This harbour party bears a three-course feast with canapes and a cocktail on arrival, then a choice of mains and desserts like marinated pork leg, beef rump, pastries and glazed pineapple with cinnamon and sugar. All this, with the backdrop of fireworks and Sydney's sparkly harbour. Head here for more details.
When: Tuesday 31 December, ferries depart from 6pm and 6.45pm
Where: Clark Island, Sydney Harbour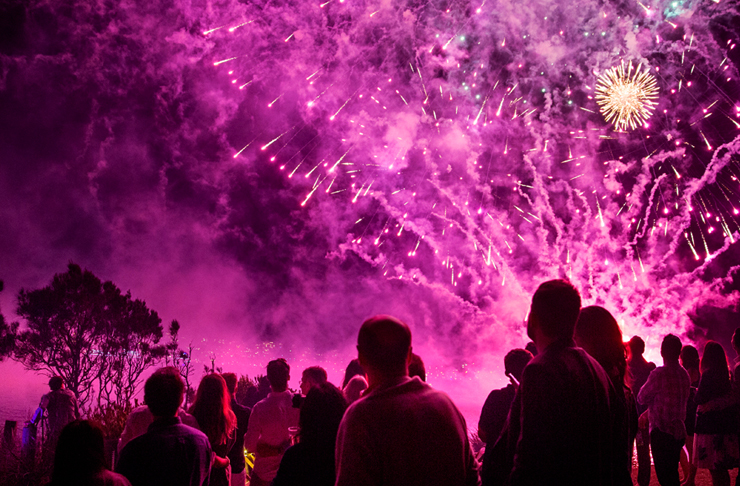 NYE With KLP And Groove City
Watsons Bay Boutique Hotel is back to host another one of its famous, multi-level, heaving parties. This waterfront playground will kick off all the festivities at 5pm so you can witness the last sunset of the decade. If you're keen to party right in front of DJs (the likes of KLP, Groove City, Dameeela, Caitlin Medcalf and Buried King), sip cocktails on the top deck terrace, or even dig into a three-course feast with a side of champagne—then this party is for you. Plus, you'll also get to watch cabaret acts and fire artists do their thing throughout the entire night. More information is here.
Where: Watsons Bay Boutique Hotel, Watsons Bay
When: Tuesday 31 December 5pm - 2am
Taylor's Rooftop Party NYE
Located in the heart of Sydney's CBD, The Republic Hotel is a pretty perfect spot to ring in the New Year. From 6pm, the crew at Taylor's (the hotel's rooftop) will be throwing a mammoth "Drinks & Canapes" party for two hours, which means free-flowing booze, tasty snacks and bubbles on arrival. The rooftop party will officially drop at 8pm with a sling of live DJs playing the best of house, disco and techno all night long. More details are here.
When: Tuesday 31 December, 6pm - 2am
Where: Republic Hotel, 69 - 73 Pitt St, Sydney 2000
NYE In The Park
Sydney's only NYE festival is back, showcasing a star-studded lineup featuring Hermitude, Girl Talk, Crooked Colours, Safia, Bag Raiders and a whole lot more. Set in the lush Inner West oasis of Camperdown's Victoria Park, it's a spacious tree-lined amphitheatre, perfect for ringing in the New Year. Head over here for more details.
When: Tuesday 31 December, 5pm - 1am
Where: Victoria Park, Camperdown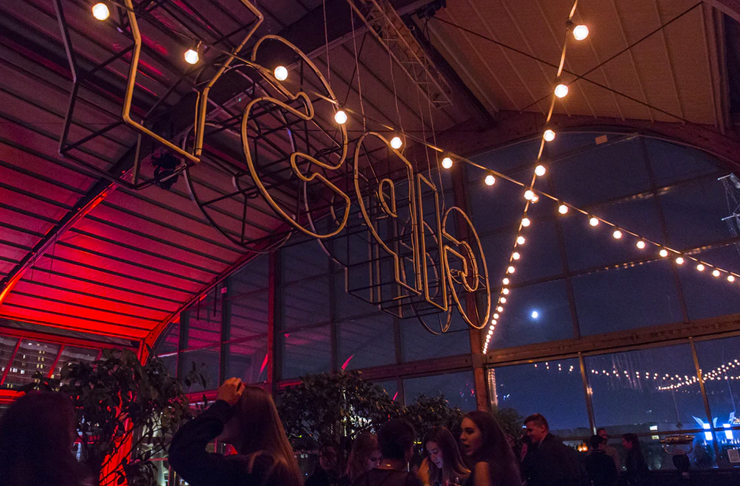 Gorgeous Presents NYE 2020
Set on the rooftop of the Museum of Contemporary Art, this NYE blowout is an absolute must if you love electronic music and well… killer, close-up scenes of the Sydney Harbour Bridge and the fireworks Sydney is so famous for. Presented by Gorgeous, this one takes place over two separate terraces (and you can make the most of both). On the stage is international talent Seb Zito who has established himself as a resident at the famous Fuse Club in London, and Lamache, a young gun who has grown up in the house and techno scene, currently taking on ventures in Berlin. More info is here.
When: Tuesday 31 December, 6pm - 3am
Where: Museum of Contemporary Art, The Rocks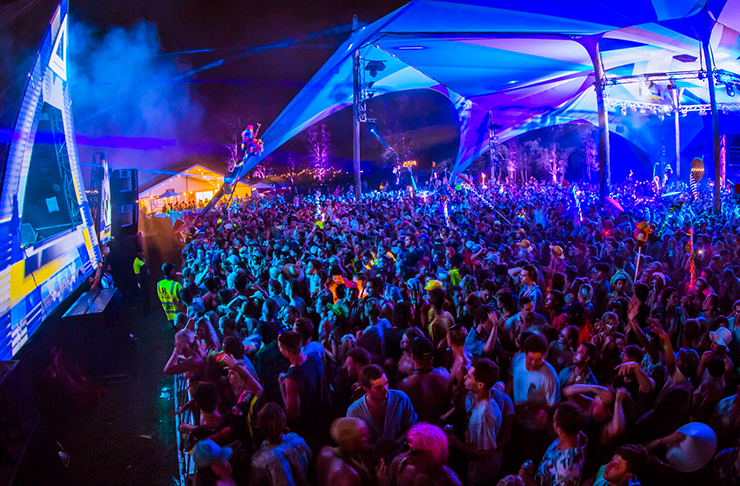 Harbour Party NYE 2019
Luna Park has a rep for hosting one of Sydney's biggest harbourside NYE parties. You'll basically be able to get lost in all the activities and rides at Luna Park and ring in 2020 with some of the best acts around. On the line-up here is Hot Dub Time Machine who's set to take you through all the biggest decades of music, Example, Thandi Phoenix and a heap more. Check here for all the details.
When: Tuesday 31 December, 6.30pm - 3am
Where: Luna Park, Milsons Point
NYE Rooftop Party 2019 Feat. Todd Terry
Back with its fifth annual NYE party, Cafe Del Mar and Rodd Richards Presents bring you Todd Terry, the Grammy Award-nominated producer slash DJ who is one of the most celebrated figures in dance music. Located in the heart of Darling Harbour, this iconic waterfront rooftop venue provides an open-air setting to take in all the views of Sydney's famous NYE fireworks. Head here for all the details.
When: Tuesday 31 December, 5pm - 2am
Where: Cafe Del Mar Rooftop, Darling Harbour
NYE At Strickland House
Should you want to step things up a notch and really Gatsby yourself up for 2020 (like we said, we are heading back into the roaring 20s), reel in the new year at a waterfront heritage-listed mansion. You'll be able to bring a picnic and set up on the lawn, which bears mega views of Sydney Harbour and the bridge. Head here for more info.
When: Tuesday 31 December, 5.30pm - late
Where: Strickland House, Vaucluse
NYE Shark Island Party
Soak up big summer vibes, score insane views of the harbour and dig into buffalo wings, burgers and BBQ rolls at this New Year's Eve Shark Island blowout. On the tunes will be DJ Luen, which means you're in for a span of house, disco, funk and soul plus Sydney's own DJ Recess to warm up the night. Head here for all the details.
When: Tuesday 31 December, 6.15pm
Where: Shark Island, Sydney Harbour
Last Dance
Legendary party connoisseurs, Astral People and Yours & Owls, are bringing back their epic Last Dance celebration. Hosted in a secret warehouse located somewhere near Bulli Beach, this party has UK producer Floating Points (you know him as Sam Shephard) headlining in a big way. The rest of the line-up is full of all the international flavour, including Berlin-based Jayda G, Swedish producer DJ Seinfeld plus Aussie Queen CC:DISCO! who is set to bring her signature funk sound to the warehouse floor. Head here for all the details.
When: Tuesday 31 December
Where: 222 Grevillea Park Road, Bulli
You should also check out Sydney's brand new rooftop frosé bar.
Image credit: Shark Island, Mary's Underground, Clarke Island, Alexander Popov, Lost Paradise, Shark Island