We have a lot in store for your spooky season this October. It's warm, it's sunny, and it's time for you to grab your besties for a month full of poppin' events.
This month is all about yoga cats, bottomless lunches and Halloween dance parties. You know you're in for a treat (…or trick?).
Here are 17 things to do in Sydney this October.
YOGA WITH CATS
Calling all you cat lovers out there, this one is a dream come true. Cuddle up to the cutest kittens you can imagine while getting a 'workout'. Oh, let's be honest, no yoga will be done with everyone distracted over the purring playmates. These little furry friends are all rescues so if you fall in love during the class, you can give them a forever home. Cue the 'aww'. To book, jump here for more.
When: Every Thursday, 6:15pm-8:30pm
Where: Catmosphere Cat Cafe, Surry Hills
Cost: $30 per person
VIBE COMEDY
What can you get for $5 these days? Literally nothing. That's why the legends over at Monkey Magic Bar are holding an open mic stand-up comedy night with $5 entry every Saturday. Be prepared to watch first timers to experienced comedians on stage, and go all out and order Monkey Magic's delicious dumplings and fries. And if you think you've got some comedy chops, why don't you sign up for the night? Don't worry we promise we'll laugh. For more deets, head here.
When: Every Saturday, 7:30-9pm
Where: Monkey Magic Bar, Potts Point
Cost: $5 entry
BOTTOMLESS ROSÉ SATURDAYS
What says a perfect end to the work week than bottomless rosé? Nomad in Surry Hills has got you covered. Spring is about to get much better with these long lazy lunches. Nomad's menu is a perfect match to the rosé with Cannellini Bean Hummus, Zucchini Flowers and BBQ Spatchcock. Can you say 'merci'. Head here for more.
When: Every Saturday, 12-5pm
Where: Nomad, Surry Hills
Cost: $75 per person
NIGHT NOODLE MARKETS
You know it, you love it, you've probably maxed out your card there, it's the Night Noodle Markets. Cue the applause and tears. Yes, they're back. With over twenty food stalls each night this one is definitely something you don't want to miss. With just any Asian cuisine you can think of, the Noodle Markets is one of Sydney's most anticipated events, so get down early in the night to avoid the hour-long queues. Head here to find all our favourite eats.
When: 4-21 October, 5-10pm
Where: Hyde Park, Sydney
Cost: Free entry
GLEBE RECORD FAIR
If you're an oldie at heart then you're going to love the Glebe Record Fair. You've got classic hits from ABBA to The Beatles to newer vinyls from Kendrick Lamar to Ed Sheeran. You've got all your genre and era bases covered. Glebe markets is known for their amazing vintage finds, so you need to go digging to get some goodies. Jump here for all the details.
When: Saturday 6 October, 9-4pm
Where: Peter Forsyth Auditorium, Glebe
TACO AND TEQUILA FESTIVAL
Ahh, tacos and tequila, my two favourite words. Mejico is chucking a fiesta for everyone who wants to taste test some tequila, learn cocktail recipes and indulge in their famous tacos. Tickets included $10 margaritas and tastings of over 20 different tequila brands. Ok you pick up your jaws from the ground and head over here to book your tickets.
When: Saturday 6 October, 12-4pm
Where: Mejico, Sydney
Cost: $15 per person
SPRING ROSÉ SOCIAL PICNIC
What's better on a sunny weekend than a picnic? Absolutely nothing. If you're not already sick of rosé, this event is for you. Put on your best pink outfit and bake a pink dessert for this breast cancer awareness picnic. You'll receive a complimentary glass of rosé along with a pink cocktail bowl, and there'll be a cheese board and grazing table around. This is a good cause to get your drink on. Bring your BFFs and book your spots here.
When: Saturday 6 October, 1-7pm
Where: Secret Location in Sydney
Cost: $14.97 per person
OKTOBERWEST
Ready for the best Inner West Beer Fest? Yaas it's time for Oktoberwest once again! This October you need to check out the Factory Theatre's transformation into the ultimate Beer Garden & Hall. With tonnes of live music both days you'll be frothing all the way there. Bonus points to these guys for setting up a 'beercade' where they'll have a Mario Kart '64 tournament to bring you back to the good old days. For more deets, head here.
When: Saturday 6 October, 3-11pm and Sunday 7 October, 12-8pm
Where: The Factory Theatre, Marrickville
Cost: $35-$70 per person
AUSTRALIAN CIDER FESTIVAL
Check out the Mercure Hotel this Sunday for a festival that'll pump your stomach full of love, and cider (same thing, right?). There'll be over 100 ciders for you to try out with a whole bunch of tasty foods for sale that definitely compliment the cider. Plus, did we mention that the tastings are unlimited? Yeah, I know we've got you hooked now. For tickets, click here.
When: Saturday 6 October, 12-6pm
Where: Mercure Sydney, Chippendale
Cost: $40 presale, $45 at the door (unless sold out)
PINOT PALOOZA
Imagine allll the best Pinot in one place for one afternoon only. Pinot Palooza is Australia's biggest festival of everyone's favourite light red vino. As well as being able to sample the best drops from the Southern Hemisphere, you can eat all the burgers from The Burger Project, and all the cheese from The Artisan Cheese Room (they'll be serving a raclette toastie and a pinot fondue toastie, drool). Oh, and there'll be DJs to keep the Sunday sesh vibes strong. Get your tickets here.
When: Sunday 7 October, 11am-6pm
Where: Carriageworks
Cost: $65 plus booking fee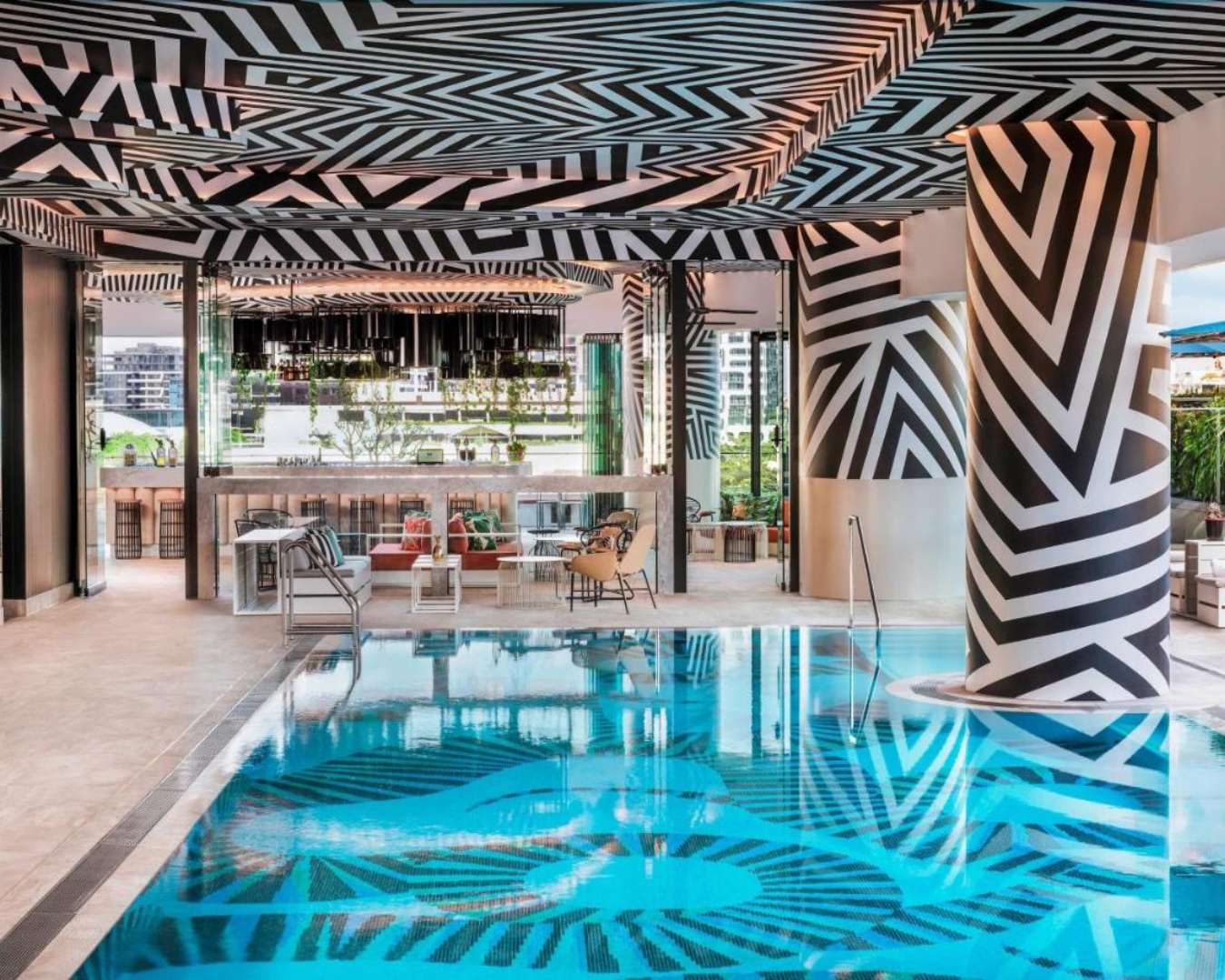 THE COLOUR RUN
It's back! The Colour Run is one of our fave marathons, and this year the theme is Superheroes! Dress up in your pick of Captain America or Iron Man and fly across the finish line into a blast of colours. Get your cameras ready for this insta-perfect event and stretch up to blast through the 'happiest 5K marathon on the planet'. For your tickets, head here.
When: Sunday 7 October, 7-1:30pm
Where: Cathy Freeman Park, Sydney
Cost: $53.50 individuals, $48.50 team entry
SCULPTURE BY THE SEA
Our favourite seaside activity is coming to our shores once again for their 22nd anniversary this October. Sculptures by the Sea is our favourite way to spend the weekend, strolling along the Bondi to Tamarama coastline and getting a rockin' tan in the process. For more info, head here.
When: Thursday 18 October through to 4 November, 6am-8pm
Where: Bondi to Tamarama coastal walk, Sydney
Cost: Free
BALL PIT PARTY
The ball pit party is something that you definitely don't want to miss out on. It's an adult wonderland with a cocktail bar and an option for bottomless prosecco and pizza between 1-3pm. There'll also be a thousand bucks hidden throughout the pit so you'll want to jump in and get right on that. With DJs spinning some sick tunes throughout the event, this is the kidult event of your dreams. We'll definitely be counting down the days. For more deets, head here.
When: Saturday 20 October, 1pm-1am
Where: The Junction, Bondi Junction
Cost: $25 - $55 per person
LIVE LATIN MUSIC & SALSA NIGHT
Get your cha-cha on and shimmy down to The Grounds of Alexandria for some Latin grooving. They've got some live musos for entertainment and Sangria on tap for this festive night. Everything is South American themed with a menu full of arepas, tacos, quesadillas and more. Get your tickets quick and lace up your dancing shoes.
When: Thursday 25 October, 6:30-10:30pm
Where: The Grounds of Alexandria, Alexandria
Cost: $30 per person
RETRO HALLOWEEN DANCE PARTY
Thank God it's spooky season again! We can't get enough of all the costumes and choccies and lollies up for grabs. But who can resist a good old fashion dance party? The Ox is playing us all our favourites throughout the 70s, 80s and 90s. Dance it out to the Macarena, Time Warp it or get your Thriller on with Michael Jackson. Plus, there'll be a prize for the best costume so get in your best skeleton or zombie outfit and check it out. For more, head here.
When: Saturday 27 October, 7pm-2am
Where: The Ox, Darlinghurst
Cost: $35 per person
STARRY NIGHT AT HALLOWEEN
Painting and booze is definitely our style for the perfect night. Paint Along is creating a spooky season themed night, where you'll be painting a starry night. You need to get your friends together for this night. Get wine silly and paint your heart out. I doubt you'll be the next Picasso but honestly who cares? For tickets, head here.
When: Monday 29 October, 7-9pm
Where: P.J. Gallagher's Irish Pub, Enfield
Cost: $67 per person
DÍA DE LOS MUERTOS DINNER FIESTA
The day of the dead is finally here with a big blowout celebration. The Junction in Bondi is transforming their space into an authentic Día De Los Muertos festa. Walk in and get a tequila or margarita on arrival and it's all-you-eat tacos. With live music and performances by the Kallidad Flamenco Band, you'll feel as though you've just landed in Mexico. Paint on your best sugar skull and head here to get your tickets.
When: Wednesday 31 October, 7-2am
Where: The Junction, Bondi Junction
Cost: $45 per person
HALLOWEEN SYDNEY HARBOUR CRUISE
To finish off the October Halloween celebrations check out the ULTIMATE Halloween harbour cruise. This triple-level boat goes around all of Sydney's iconic landmarks during the night, so be prepared for some beautiful views. With $6 drinks, a DJ and tonnes of party games and prizes to be won this is definitely a must go. You better hurry up because these tickets sell out fast.
When: Wednesday 31 October, 7-10pm
Where: King Street Wharf, Sydney
Cost: $35 per person
And just so you know, Making A Murderer part 2 is about to drop.
Image credit: Unsplash