We don't know about you guys, but we're pretty damn excited that spring has finally decided to show it's pretty little face. Yep, it's time to brave the pollen and do Sydney right. We'll be designing our perfect lipstick, hitting up one to many bottomless brunches and taking our pups to the park. Okay, so maybe that last one isn't on the list, but we'll still be doing it okay.
Here are the best things to do in Sydney this September.
Fashion Industry Secrets Revealed Pop-Up At Castle Towers
Fashion's best kept secrets are all coming out this month, with epic events happening throughout September. One of our faves is the workshops at 'The Wardrobe' pop-up happening until Saturday 30 September. You'll learn how to create glamour at home from people like Laura Dundovic and Kristy Cross (aka @agirlobessed), check out all the events and book here.
When: until 30 September
Where: Castle Towers
Cost: $10 – $20
Bottomless Bellinis @ The Champagne Room
It's true that bottomless Bellinis bring all the gals to the yard and damn right, it's delicious AF. Nail the art of the long ladies lunch this August in the super magnificent Champagne Room (yep, it's as elegant as it sounds). Get your tickets here.
When: Saturday and Sundays
Where: Champagne Room, 285A Crown Street, Surry Hills
Cost: $79 per person
Celebrate Studio Ghibli
No biggie but Sydney cinemas as celebrating all things Ghibli. All 22 Studio Ghibli films (think Howl's Moving Castle, Ponyo and Spirited Away) will be shown on the big screen plus a heap of documentaries. Get more details here.
Where: Starts August 24
Where: Various locations across Sydney
Cost: Various prices
Sydney Fringe Comedy
For lovers of all things funny (so uhhh, all of you?), checking out the Sydney Fringe Festival is a definitely must this September. You'll be adding this one to your hit list in approximately three seconds because this year, you can score a ticket to 10 different comedy acts for a measly $20. Hell yeah that sounds good to us—book ASAP 'cause tickets are going fast. Find out more info here.
When: 1 September – 16 September, 7.15pm
Where: Bat and Ball, Cleveland St
Cost: From $20
Sydney Contemporary
Sydney's biggest and best international art fair, Sydney Contemporary, is hitting Sydney this month and that means you'll be hopping along to Carriageworks for everything from installations, performances and a special restaurant designed for the event. Intrigued? You should be—head here for the details and to nab your spot at one of the many events.
When: Thursday 7 – Sunday 10 September
Where: Carriageworks
Cost: Varies
International Bacon Day
We sure are glad an international bacon day exists (the first weekend in September in case you're wondering), because we've been #blessed with an official Pass the Pigs Festival. The festival will take place at The Greens for one pork-filled weekend, so make sure you register here.
When: 2 - 3 September, 11am - 6pm
Where: The Greens North Sydney, North Sydney
Cost: Free
Father's Day @ Sokyo
If you haven't yet hit up Sokyo yet, well now is your chance. This Father's Day weekend, Sokyo will be serving up a sharing feast for the entire fam. If you're feeling generous ($120 generous), shout your dad a 500g Jack's Creek skirt steak grilled over Binchotan charcoal and enjoy one of the many cocktails designed especially for dads.
When: 1 – 3 September, from 5.30pm
Where: Sokyo, The Star
Father's Day @ BLACK Bar & Grill
Be sure to check out the very many lunch and dinner deals happening for all the dads out there this Father's Day, because obviously steak is a no brainer when making your plans this Sunday. BLACK Bar & Grill's chef Dany Karam has created the ultimate menu for dads, from scallops with wakame butter and wood grilled Angus fillets with lobster tail. You won't want to leave without dessert, especially when you could be lapping up BLACK's renowned chocolate ganache and lemon tart with hazelnut. We'd make that booking ASAP if we were you.
When: 1 - 3 September, 12:30pm - 2:30pm and 5:30pm - 9:30pm
Where: BLACK Bar & Grill, The Star
YogaRave @ YogaBar
At first, you may think the words yoga and rave probably shouldn't go together, but think again guys because the legendary people at YogaBar are back with their famous AF YogaRave. This is where a live DJ combines with fluro clothes, organic wine and some stretchy yoga moves for an epic night out—you might even convince yourself that this is #healthgoals. Sign us the hell up!
When: Thursday 7 September, 5:30pm - 7:30pm
Where: YogaBar, Liverpool St CBD
Cost: $30
Resin Jewellery Workshop
This September, get your creative on and learn the skills of resin jewellery. The workshop will have you mixing resin, adding pigment and finishing your very own jewellery pieces that'll obviously impress the pants off your friends (mind out of the gutter guys, it's a figure of speech, kind of). What makes this even more tempting is if you bring a friend along, your ticket will be cheaper. Book here.
When: Sunday 3 September, 10am - 1pm
Where: Barnes Products, Newtown
Cost: $150 ($135 with a friend)
New York State Of Mind – A Billy Joel Tribute Concert
Whether you're a die hard fan of Billy Joel or just want to jam out this Saturday with your mates, the New York State of Mind Billy Joel tribute concert will not disappoint. You better believe that this will be two straight hours of his most iconic hits, from Uptown Girl to Only the Good Die Young, right through to New York State of Mind. If you're after a night of feel-good vibes, then grab your tickets here.
When: Saturday 2 September
Where: State Theatre, CBD
Cost: $80
Father's Day @ Watsons Bay
In true Watsons Bay Boutique Hotel fashion, Father's Day is going to be a pretty damn extreme event, complete with the universal 'dad' game, golf. On the food front, there'll be a three-course banquet with antipasto plates, roast porchetta, truffle gnocchi and dessert to finish. There'll be competitions throughout the day and dad'll even score a free Heineken. Details here.
When: Sunday 3 September
Where: Watsons Bay Boutique Hotel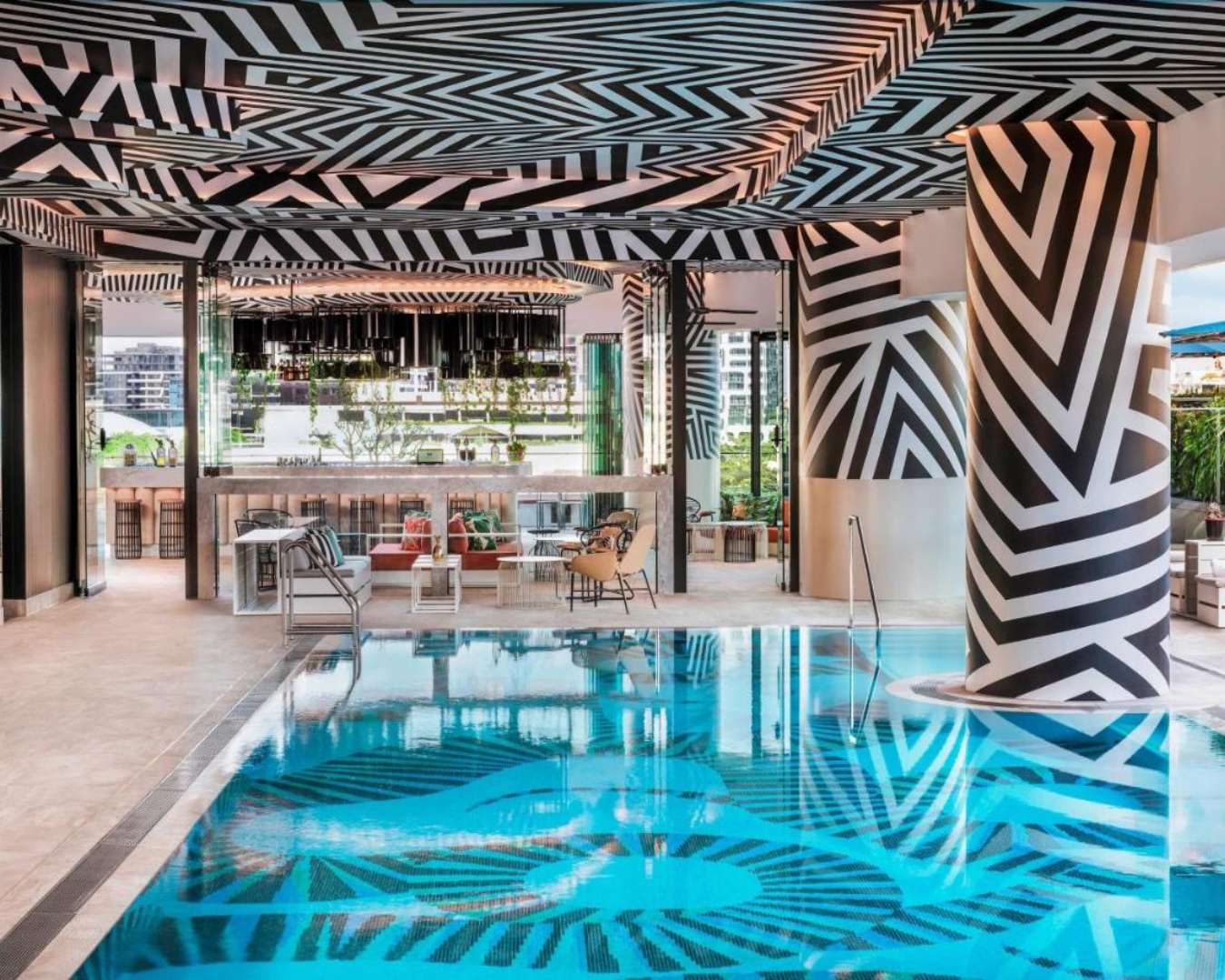 Alfie's Kitchen Vegan Feast
Calling ALL foodies, not just the vegans, a delicious plant based feast is coming to Sydney as part of the Sydney Fringe Festival. This is far from a boring dinner party, it's a five course meal feast by the legends at Alfie's Kitchen, and you'll also walk away with much needed knowledge about native and foraged ingredients #culturedaf.
When: 10 September, 7pm
Where: Sydney Fringe Festival Hub, 225 Euston Rd
Cost: $150 pp
Izakaya Nights
In Japan, businessmen go to the local Izakaya to unwind and relax after work, so now that's exactly what you should do too, with Sakeshop's pop up Izakaya Night. The night will focus on good booze (oh heyyyyy sake) and will be super educational about all things Japanese alcohol. Go and get cultured!
When: 9 August or 16 September
Where: Chef's Armoury, Stanmore
Cost: $85
Run To The Rosa Day
FYI Saturday 9 September officially marks the opening to the 2017 Sydney Spring Carnival. This is where you'll be heading for a day out with your crew, many visits to the bar and equally frequent trips to the onsite restaurants at Rosehill Gardens. Getting yourself all glammed up is not optional.
When: Saturday 9 September, from 11:30am
Where: Rosehill Gardens Racecourse
Cost: $15.30
Sydney Spring Carnival
We looooove Spring and are going to happily welcome it at the 2017 Spring Carnival, where you can catch some thoroughbred racing at Royal Randwick Racecourse. The carnival runs over 10 weeks (see what we did there?) and we know that you're a bunch of suckers for sparkling wine in a trashy chic plastic bag—get on it.
When: 9 September - 7 Novemeber
Where: Royal Randwick
Colgate Optic White Stakes Day
If fashion is your calling, you should defs take part in the Colgate Optic White Stakes Day. Eat all the best race day food, drink wine trackside and enjoy the sunshine with your favourite people at the Royal Randwick. Oh how we've missed you spring.
When: Saturday 16 September, from 11:30am
Where: Royal Randwick Racecourse
Cost: $25.50
Aboriginal Bush Food Experience
The Aboriginal Bush Food Experience will have you learning from the experts about all things native. Yep, this one dives deep into the world's oldest living culture and their traditional bush food through tastings and demos. You'll sample native veggies and plants, seasonal fruits, seeds, and berries, learn about traditional food prep and enjoy a three course bush food meal. Details here.
When: Saturday 9 and 23 September
Where: Royal Botanic Gardens
Cost: from $72
Sydney Colourfest
Sydney Colourfest is an epic festival of music, dance, colour and guys, it's happening this Sunday. There'll be something for everyone, from RnB bangers to pop, house and also live performances from local DJs. You'll dance, you'll laugh and you'll throw coloured powder over all of your mates.
When: Sunday 10 September, 11.00am – 4.00pm
Where: Sydney Olympic Park
Cost: $30 (adult), $18 (children)
Blend Your Own Lipstick
The Lip Lap is taking over Castle Towers this month and it's your chance to find the perfect shade of lipstick that you've been searching for. In fact, you'll be able to make it yourself and we're not even kidding. Book here.
When: Monday 4 – Friday 8 September, 12.30pm-4.30pm and Monday 11– Friday 15 September, 12.30pm–4.30pm
Where: Castle Towers
Cost: $20
Mark Manson On The Subtle Art of Not Giving a F*ck
In news that will shock no one ever, we could probably give a lot less f*cks in our day-to-day and guys, that's where Mark Manson comes in. Book your ticket to this one stat so this guy (entrepreneur, blogger and New York Times bestselling author, in case you're wondering) can teach you his magical ways of living what we can only imagine to be a blissful life.
When: Saturday 16 September
Where: The School of Life Sydney
Make Your Own Foundation
The Lip Lap is taking it to The Hills and they'll help you play mixologist, to make the perfect shade of foundation for you and only you. You'll walk away with a customised 30ml tube of your own personal foundation and it's all thanks to the Fashion Industry's Secrets Revealed pop-up at Castle Towers. Book here or here.
When: Saturday 23 – Tuesday 26 September, 10.30am – 2.30pm (drop ins only)
Where: Castle Towers
Cost: $20
David Hook Wines & Riedel Wine Masterclass
We know you're all experts already but if you're looking to up your game, then this Riedel sensory masterclass with Hunter Valley winemaker David Hook is mandatory. You'll head off to David Hook Wines' cellar to learn that a good glass can make all the difference. We know what you're thinking and yes, you'll spend the two hours sampling local wines and you're already sold, we kow it. Plus, you'll also receive a set of four Riedel glasses so you can keep the fancy going at home. Book here.
When: Saturday 30 September, 4pm – 6pm
Where: David Hook Wines Cellar, Pokolbin
Cost: $135 per person
The Archibald Prize
Get up close and personal with the topical, the influential and the sometimes scandalous portraits of the Archibald Prize at the Art Gallery of New South Wales. The highly anticipated and much loved annual showcase of the who's who in Australia celebrates its 96th year in 2017. Get more details here.
When: Until October 22
Where: AGNSW, Sydney
Cost: $8-$18 per person
Or just go dancing at one of these places.
Image credit: BLACK Bar & Grill