It's easy enough to cast off the working week with a 48 hour Netflix marathon, plenty of UberEATS, and an all-round lazy demeanor. However, our backyard here in Sydney is prime for exploring, and the weekend is the perfect time to do just that. So, cast off those trackies, and reacquaint yourself with our fair city—go on, go beyond your regular haunts. The perfect way to do it with is the Honda HR-V—more than just being a pretty face, the HR-V enables you to get your carpe diem on and squeeze the most out of your weekend without compromising on style, and all while oozing sophistication. So, it only made sense to team up with our mates at Honda to bring you the definitive guide to everything new, exciting things to do, to make sure this weekend is absolutely perfect, and your comfort zone left in the dust. So get out there, and try something new this weekend—like going to a cafe where the barista doesn't know your name.

---



Every weekend starts with a deliciously 'grammable breakfast—or brunch if you're down for that sleep-in, no judgement—and ends with a delightfully indulgent dinner, so make a beeline for these luxe venues to fuel your perfect weekend.
Paddo Inn
Paddington
You've seen the Paddo Inn on Instagram time and time again and yes, it really is as cool as it looks, and yes, you really need to get yourself there, STAT. Dishing up a god damn delicious menu with a focus on meats, this place is more than a pretty eats. The must-eats are the Hawkesbury squid with Romesco sauce, Kingfish with jalapeno and lime and Rangers Valley Rump Cap but don't go home without wrapping your lips around their macaroni and cheese.

El Jannah
Granville
El Jannah is that place you've had on your bucket list for about 3 years but have never made it to. It's time to get your grumbling to Granville and seat yourself in this charcoal chicken shop, which is famous for good reason. Order one of everything and double the garlic sauce. You will not regret it.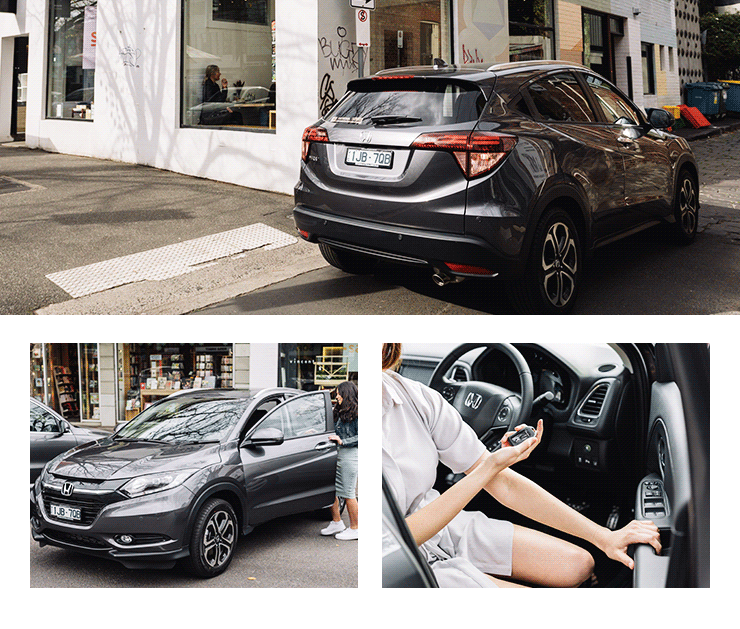 ---

Did you really even do your weekend right if you didn't spend at least half of it window shopping? Nope. These are our picks for a seriously eclectic shopping trip, bet you haven't browsed these boutiques before.
MCM House
Paddington
If you rolled out bed this morning after midday, it's time to really get your adult on. Your too old for that and you should really be making the most of your Saturday, LBH. The true sign of being an adult is buying investment furniture. Head down to MCM House (the trendiest interiors store in the whole of Sydney) and commit to that linen couch you've only ever had dreams of.

Lip Lab
Paddington
The Lip Lab is everything you didn't know you needed in you life. Like some kind of dream come true, this lipstick heaven lets you custom blend your own lipstick shade and then makes it for you, right there, that second, in the store. Trust us when we say that you and your pout will never look better.

---

Glendhill Falls
Ku-ring-ga National Park
If you want to get away from the concrete jungle (with a side of beach) that is Sydney, road trip north to Ku-ring-ga National Park and go chasing waterfalls. The Glenhill waterfalls, to be exact. Hidden deep in lush greenery, you'll defs need to go for a dip in the winter sunshine.

Tandara Luxury Safari
Lane Cove National Park
Who knew safari style glamping existed in Sydney? We did. Only 10km away from the CBD, you'll find Tandara Luxury Safari in the Lane Cove National Park. Way better than actual camping (ew), these super luxe tents each have as their very own private ensuite, plasma screen TV and outdoor, deluxe kitchen so you can have the best of both works (aka a little bit of bush and a little bit of luxury).

---
Need to get out and experience the best of uncovered Sydney? The Honda HR-V is your go-to. Tag us on Insta @urbanlistsyd if you're out and about this weekend
Editor's Note: This article is sponsored by Honda and endorsed by The Urban List. Thank you for supporting the sponsors who make The Urban List possible. To find out more about our editorial policy, click here.