Creamy, tart and sweet all at the same time, there is nothing tastier than a really delicious cheesecake. If you are as devoted to the cheesecake as I am, I would like to share with you my family recipe—it is so good, and so simple!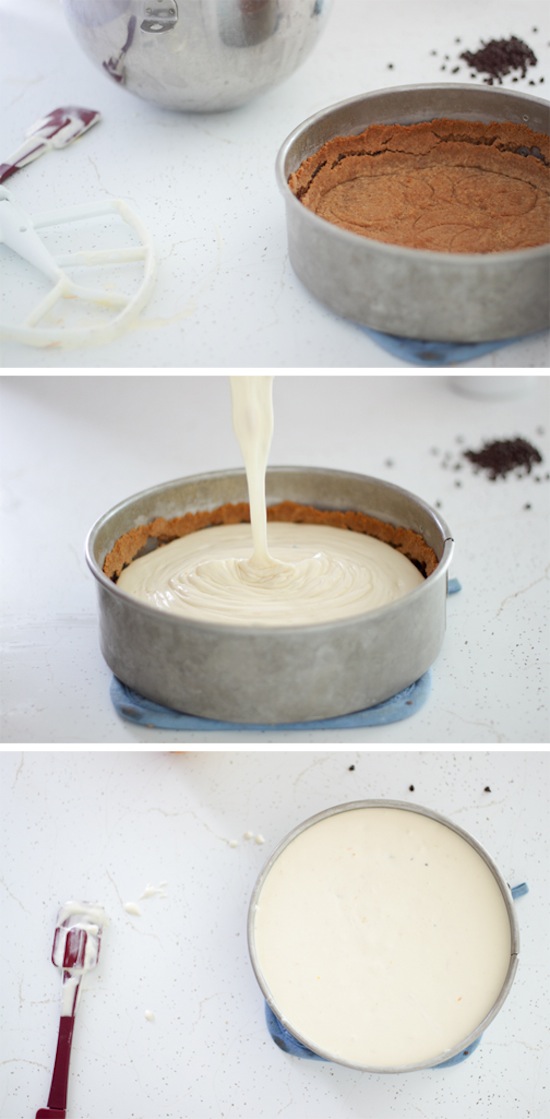 Impress your friends with this deceptively easy, and utterly delectable, creamy cheesecake.
Ingredients
2 tablespoons of butter
1 packet of Nice Arnott's biscuits
1 carton of pouring cream
1 tin of sweetened condense milk
1 packet of original Philadelphia Cream Cheese (226g)
4 lemons (1/2 cup of lemon juice)
2 drops vanilla essence
Equipment
Wooden spoon
Circular baking tray with removable sides
Beater or whisk
Blender or food processor
Large mixing bowl
Method
*Grease the baking tin with butter and preheat the oven to 180 degrees.
*Break up the entire packet of Nice Arnott's biscuits, and using either a blender or food processor, whizz the biscuits into fine crumbing. Nice biscuits are very hard and so work through the packet gradually. Place the crumbing into a mixing bowl.
*Melt two tablespoons of butter and pour over the crumbing. Mix the butter through until moist.
*Fill the baking tray with the mixture and pat firmly across the base and push up the sides of the tin, using a fist to kneed the mixture. Attempt a fairly even coverage, approximately 2cm in thickness, or there abouts. This creates the cheesecake base.
*Pop the baking tray into the oven for 10 minutes. Keep a close eye on the browning of your cheesecake base, as it can burn easily. Once the mixture has turned golden brown remove and leave to cool.
*Slice the original Philadelphia Cream Cheese into sections. Blend a few slices at a time, while gradually adding the sweetened condensed milk. As the mixture is extremely dense, blend portions of the mixture separately and pour into one mixing bowl. Once all the mixture is blended and in the mixing bowl, give it a good stir with a wooden spoon.
*Next add your freshly squeezed lemon juice. Have half a cup on hand, add gradually to the mix, stirring in-between dashes of lemon juice. This prevents curdling and allows you to test the zestiness of the lemon.
*Add two drops of vanilla essence.
*Whip or beat your carton of pouring cream into a lovely, frothy state, and again gradually stir into your cheesecake mixture. Add to taste, the more cream the milder the lemon zest.
*Finally, pour your mixture onto the baking tray, filling your cake base. Then pop in the fridge, it will need at least three hours to set or leave over night.
*I like to garnish with a few sprigs of lavender.
NB: Another option is adding blueberries or chocolate chips at the final stage of the cheesecake mixture.
Image credit cheesecake: Always With Butter
Image credit lavender: Világutazó