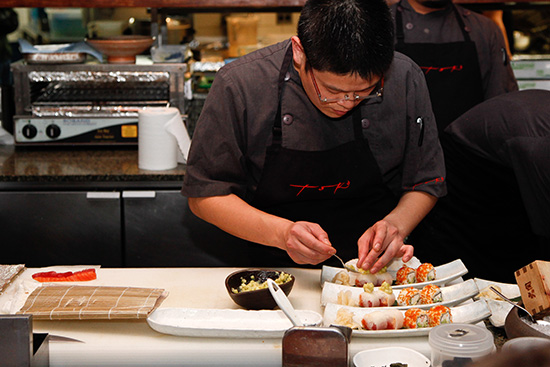 It was in response to a naïve and inaccurate critique on a local review site, which spurred Toko's Executive Chef, Benjamin Orpwood, to initiate Toko's Master Classes. A patron criticised the firmness of the sashimi served up at this world-renowned establishment—completely unaware firmness is an indication of freshness, not decay. Fortunately, the rest of us can benefit from this rampant reviewer's faux pas.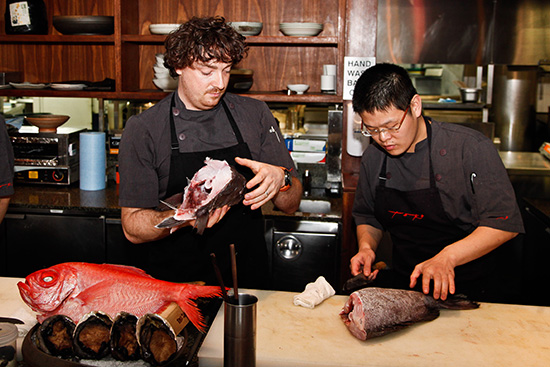 These intimate classes cater for just eight at a time, and are held at select times throughout the week at Toko's Crown Street, Surry Hills address. Highly informative—and frankly delicious—this is a must for any sushi or sashimi lover.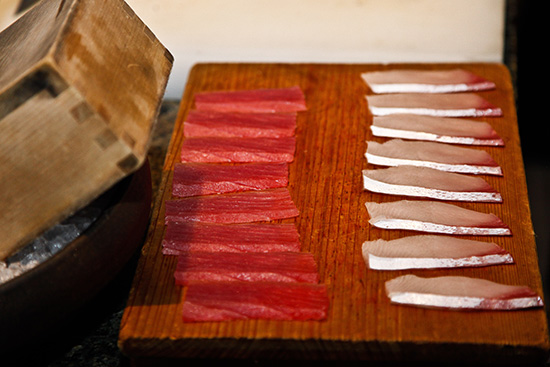 At $95 per head, the 90-minute class covers everything from fish selection, to Japanese traditions and the making of sashimi, new-style sashimi, sushi, nigiri, new-style nigiri and Maki. With wine and saki on hand, and each of the market-fresh dishes carefully prepared in front of you, satisfaction is guaranteed.

During our class Toko's fish supplier popped in to see Benjamin, he visits regularly to discuss shipments and what's on offer for the day. Sustainability is a major focus for Benjamin, and crucial to all his fish selections, as is respecting the food that we consume and enjoying it.

Education is key to these Master Classes—did you know customarily sushi is eaten with your hands? That wasabi and ginger are traditionally served, not only for their flavour, but for their anti-bacterial and anti-parasitic properties?

The food culture that surrounds Japanese cuisine, is just that, a culture of passion and dedication to an age-old craft. Watching Hao San artfully carve a whole Kingfish into a delicate sashimi dish, with his ten years of experience, is beautiful to watch.
TUL Note: And in exciting Toko news, Toko Dubai is set to open December 2nd in downtown Dubai. Executive Chef, Benjamin Orpwood, and Head Sushi Chef, Hao San, will be heading up the Dubai team.
Image credits: Anastasia Nielsen