Those who are yet to bask in the glow of Vivid might think festival revellers are simply chasing shiny things, like a shoal of fish keen for Insta snaps. But the famed Sydney event is much more than a few mesmerising light shows. Each year there's an absolutely jam-packed Vivid program of live music, epic dance parties, luminous art installations and captivating debates and discussions—and 2022 is no exception.
Beyond the full roster of bookable events and light artworks, there are a bunch of sparkling cherries on top that you may not find in the official program. To help you explore every side of the festival, we've rounded up 17 Vivid-inspired menus, pop-up installations in restaurants and unusual events happening during the glittery winter bash.
Vivid Laneway Dinner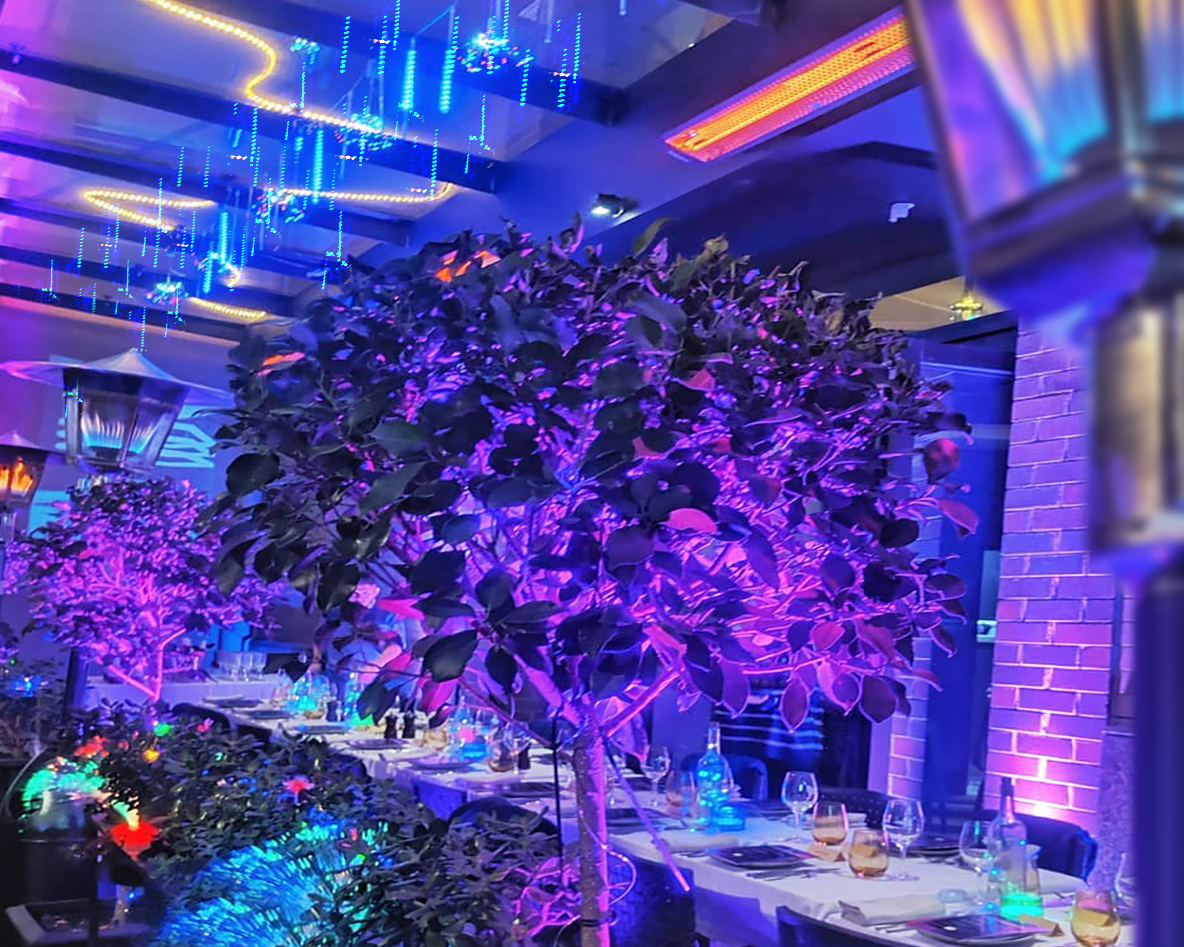 Take a break from your busy Vivid schedule by booking a seat at the communal tables of this intimate fine dining experience in Bulletin Place laneway. Led by renowned chef Raphael Szurek, the teams from Silvester's and Three Bottle Man will dish up a rainbow three-course meal (with your choice of entrées and mains). After your welcome cocktail, move from yellowfin tuna tartare enlivened with a chilli kick of yuzu kosho, to Hunter Valley spatchcock on a saffron-laced bed of fungi. Round it out with sunshine layers of passion fruit and white chocolate mousse, topped with lemon curd and butter cookies. You'll be dining under a colourful canopy of lights and heaters, wrapped up in blankets like a satisfied burrito. More info and tickets are here.
D.L.M - Department of Legend & Myth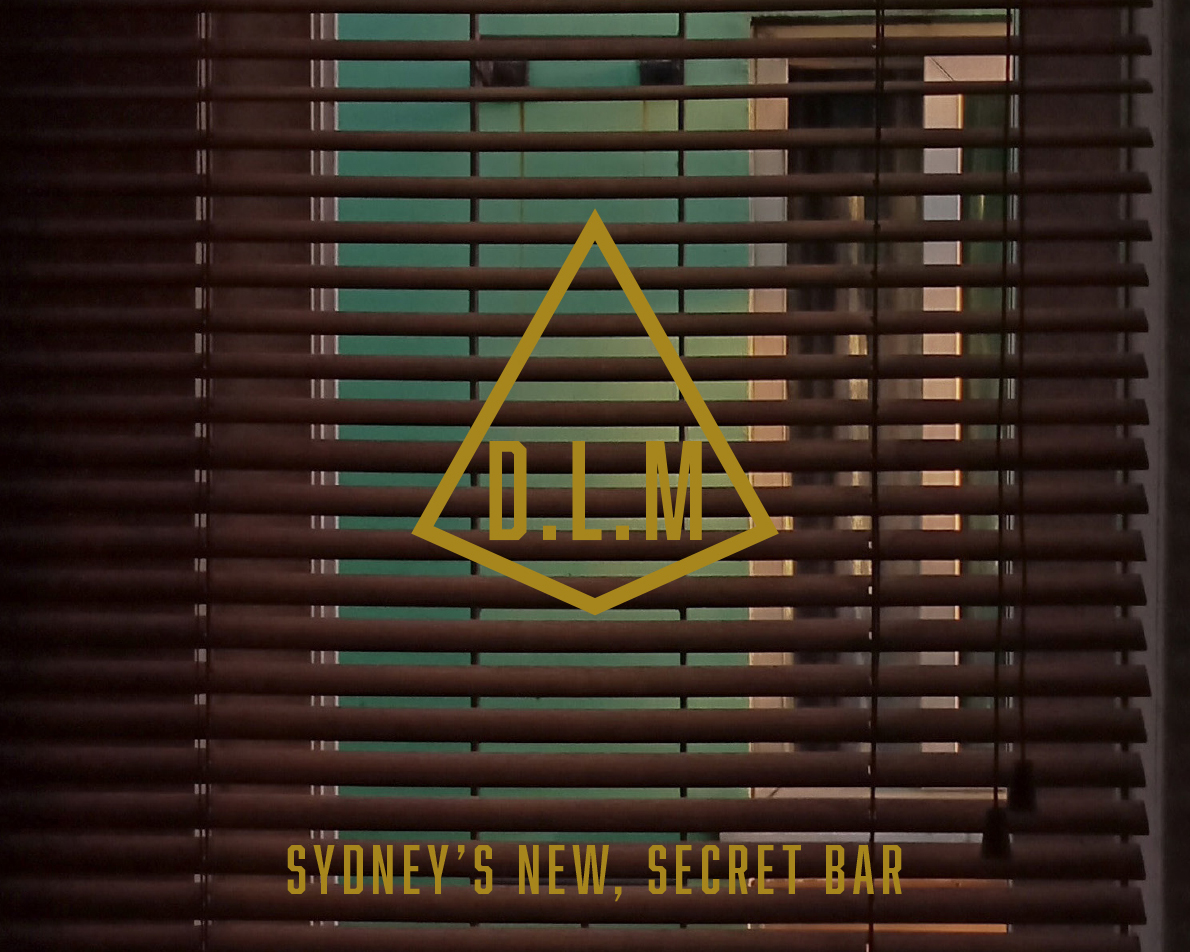 Here for a good time, not a long time—the Department of Legend & Myth (The D.L.M) is Sydney's newest secret bar. Popping up for the duration of Vivid, you'll find it concealed behind the shutters of a private eye-like office front at 300 Barangaroo Ave, on the corner of Exchange Place, at the bottom of the Wynyard escalators on Sussex Street.
Here, you're in for a roster of nightly entertainment from the likes of Kween G, Bonetwister, Moth King, E.J. Worland, FOSHE, and DJ King O.P.P. The cocktail menu ticks off Sydney's favourite drink for 2022: the martini; as well as Mai Tais, Australian craft beer, and Yalumba wines. On the food is Ume Burger, who'll be serving fried chicken, chips, onion rings, house-made kimchi and Japanese pickles. Honestly, here's hoping The D.L.M hangs around post-Vivid. The D.L.M will run Thursday through to Saturday from 5.00 pm.
Wild Lights At Taronga And Wildlife Retreat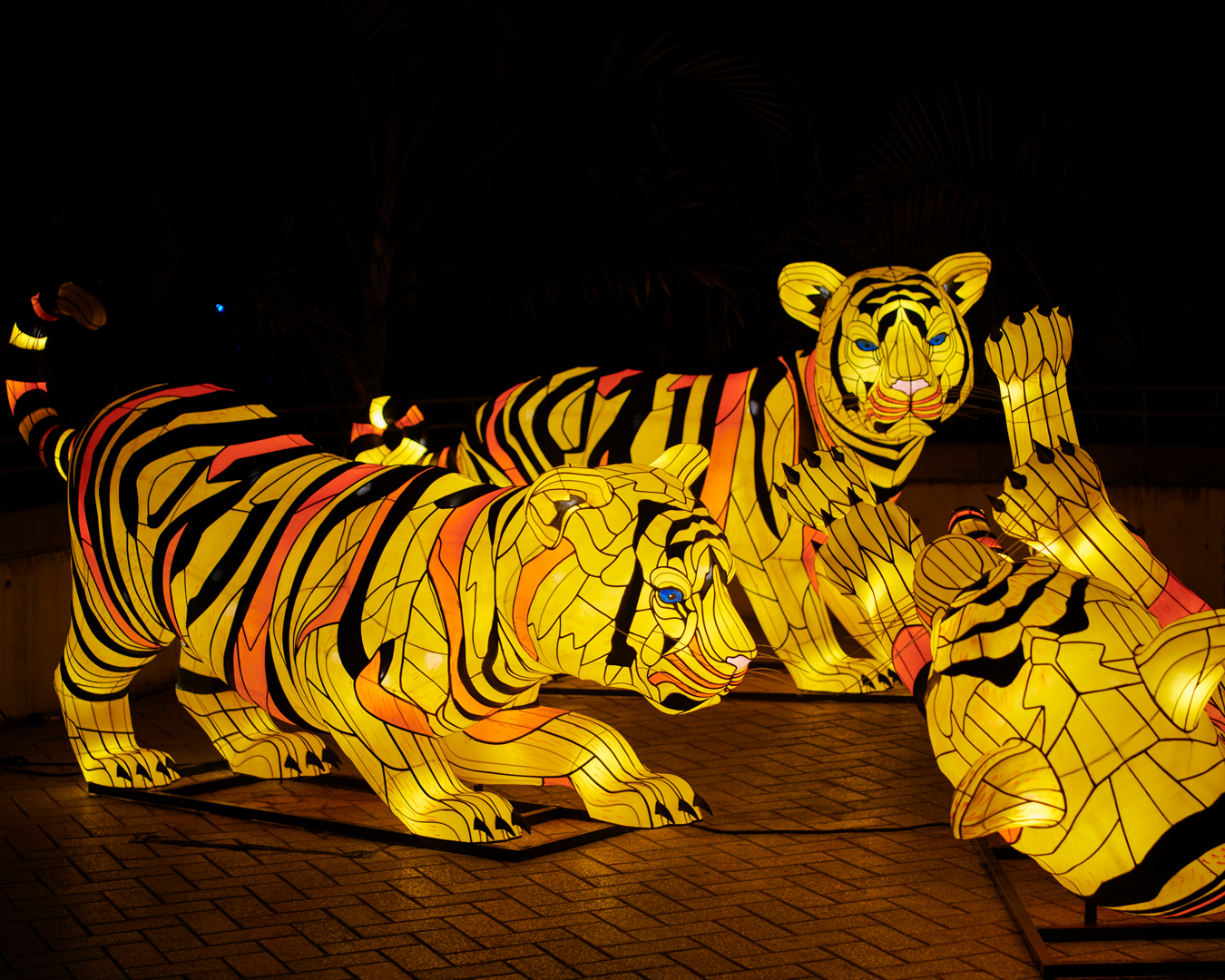 On the other side of Sydney Harbour, Sydney's Taronga Zoo will be set aglow for the duration of Vivid thanks to a band of endearing and enormous glowing animal lanterns. Peppered throughout the zoo for you to discover after dark, Wild Lights at Taronga Zoo is always a must-see on the Vivid line-up. This year, the zoo has dialled up the Vivid experience with a range of new lanterns, and a special Vivid staycation package the zoo's luxury eco-retreat, Wildlife Retreat. You'll get to experience wildlife lighting, indigenous artists performing live in N'Gurra Lounge, and more. Bookings for the Wild Lights event can be made here, and bookings for the retreat are here.
Best part? All proceeds from Wild Lights at Taronga go to the zoo's important animal conservation programs.
Flow & Glow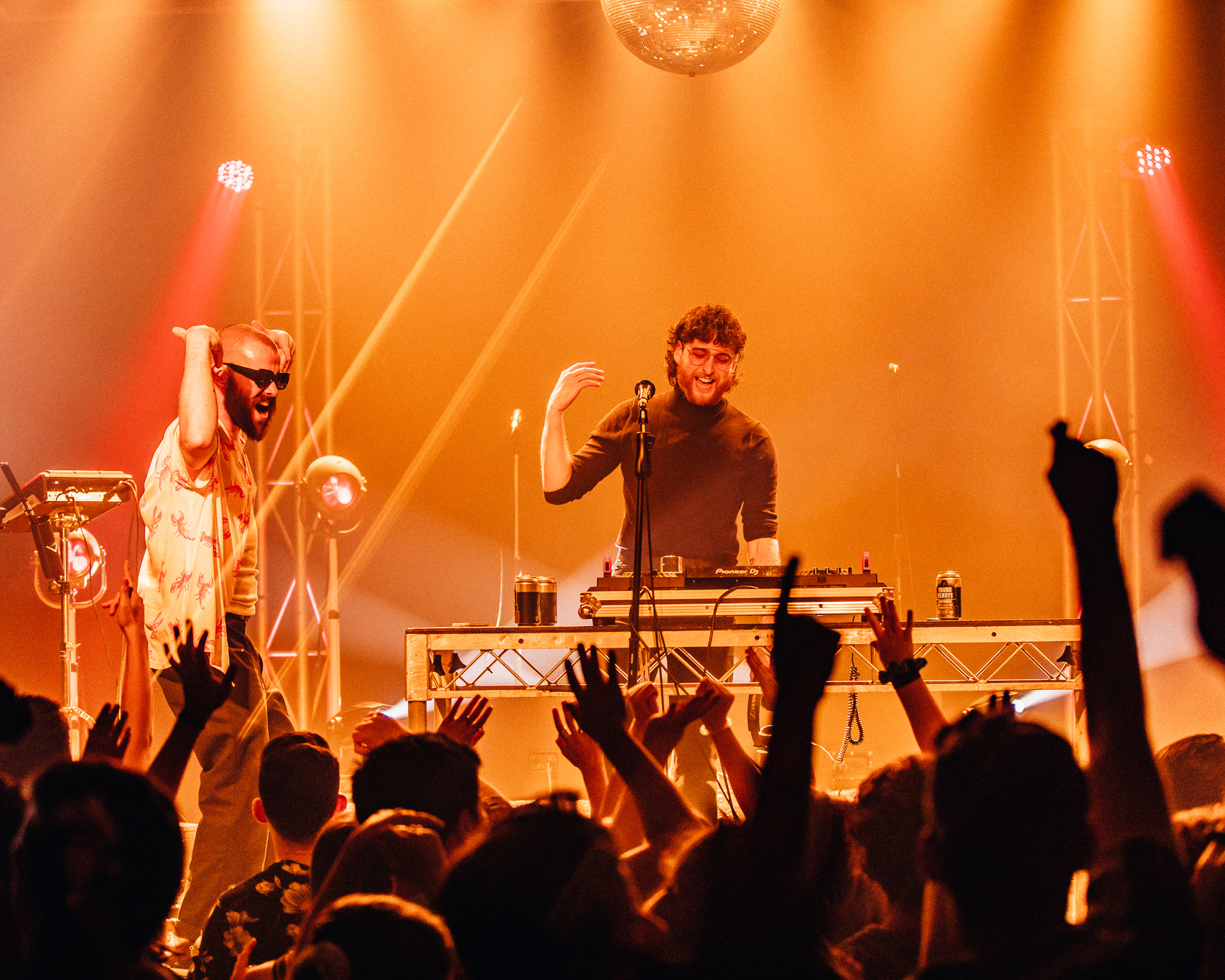 The classic Vivid combo of art, ideas and music all feature in the line-up for this double day-to-night take-over of Wynyard's laneways and venues (May 26 and 27). The afternoons will be filled with TEDxSydney-curated chats and panel discussions centred on sustainability, art and the creative city economy. As the sun goes down, music and lights will whirl into action in Wynyard Lane for a dance party with a roster of live DJs led by Danny Clayton (pumping until 10pm). In between dancefloor jaunts, you can peruse paintings, ceramics and wearable art at the Carrington Street artist market from 4 - 9pm, before checking out the laneway installations. All events on the rost are free to attend—download the Flow & Glow app for the timetable and special deals at neighbourhood bars and restaurants.
Into The Blue At Opera Bar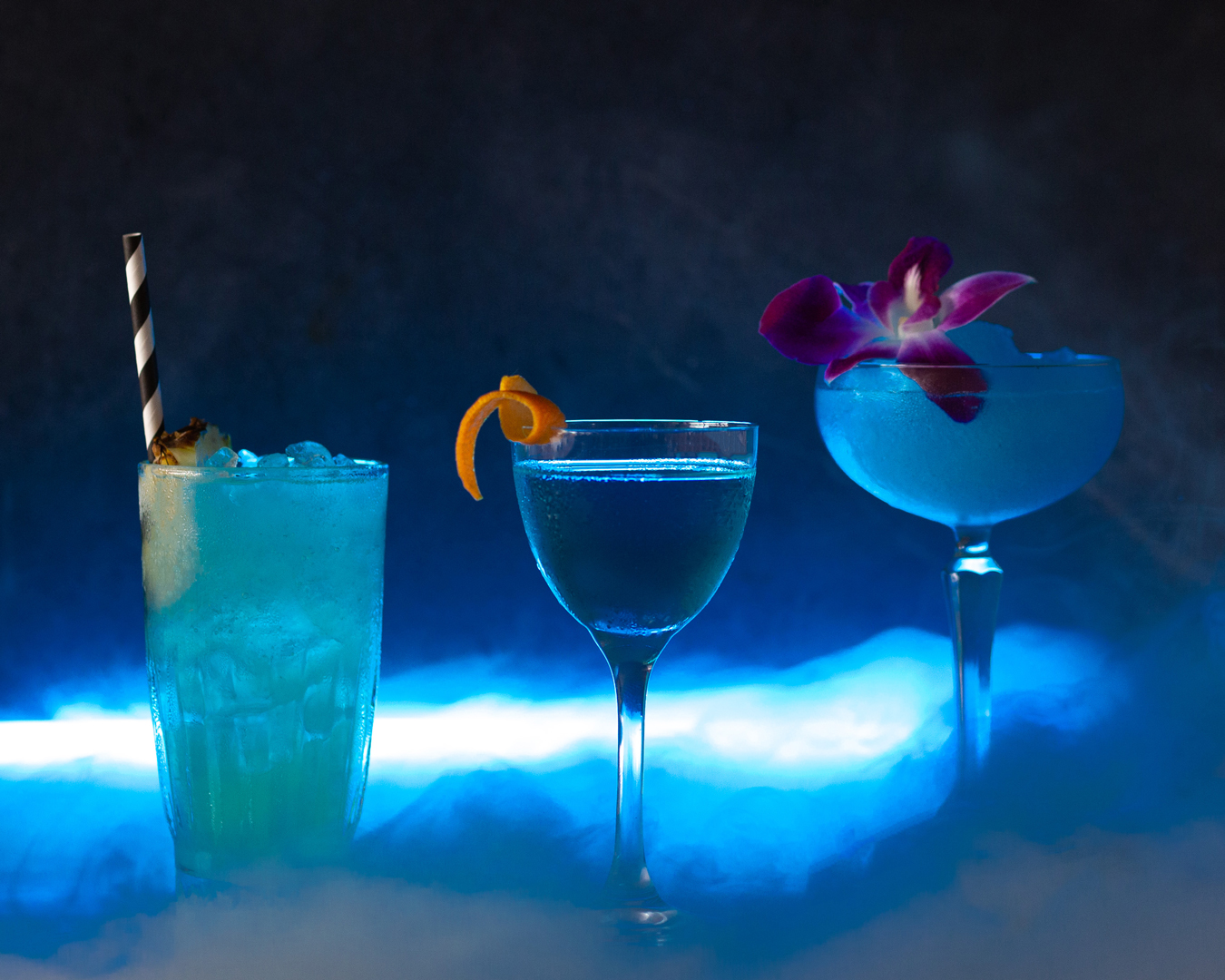 Sitting in the heart of the festival's crowd-drawing illuminations, harbourside haunts inevitably become Vivid hotspots. This year, the always glitzy Opera Bar has teamed up with Bombay Sapphire to create a special cerulean-hued menu to match the Emerald City lights. Dip blue corn tortillas and crudites into a hearty romesco while you sip the "Lychee Calling"—a citrusy mixture of Bombay Sapphire Premier Cru, fino sherry, martini bianco, lychee liqueur and orange bitters. While toe-tapping along to live tunes and snapping waterside photo booth pics, you'll have front-row seats to the Opera House sails artwork, Yarrkalpa - Hunting Ground, Parnngurr Area 2013. It's a pulsating landscape created by Pilbara's Martu Artists and Sydney-based creative tech company, Curiious. More info is here.
Ovolo Woolloomooloo's Vivid Harbour Cruise
Are you planning your next Sydney trip around the shiny winter festival? Or are you a local keen to splash out on a city staycation to make the most of Vivid events? Consider booking a swanky hotel stay and harbour cruise mash-up with Ovolo Woolloomooloo. When you stay in one of Ovolo's boutique private rooms or loft suites during the festival, you can add a harbour cruise aboard the hotel's restored mid-century bridge deck cruiser, the Suellen. Starting from $899 per night, the package includes two tickets for a 90-minute after-dark tour through the lit-up harbour, complete with onboard cocktails and canapes, plus $100 food and beverage credit per room. Bookings are available here.
Alibi Vivid Nights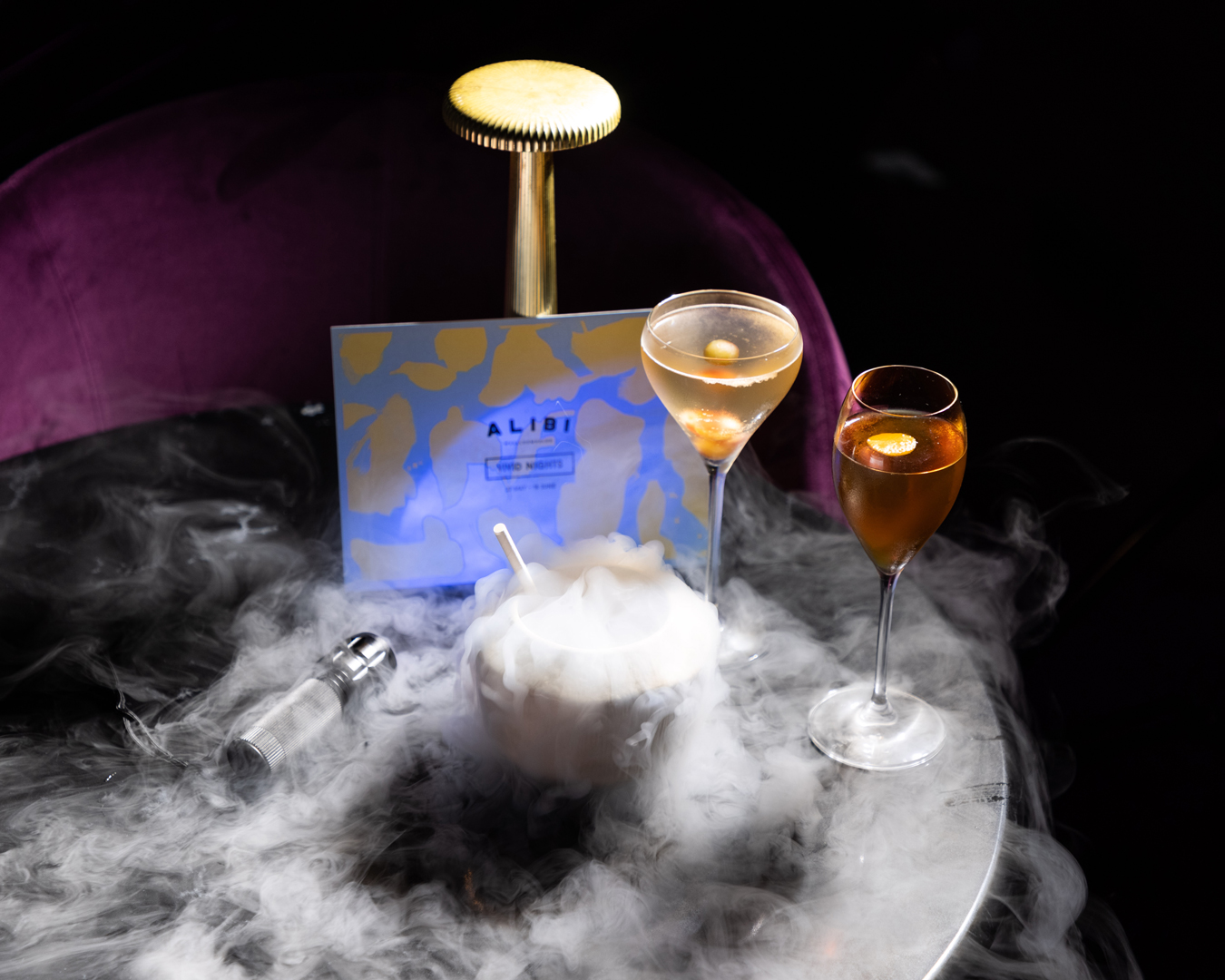 Also down at the Ovolo in Woolloomooloo, the ever-inventive team at Alibi Kitchen & Bar will have you feeling like a giddy tween with an invisible ink diary as you uncover their quirky Vivid-inspired drink additions. They'll be adding three secret cocktails to their plant-based menu, but you'll need to use the supplied blue light to uncover them on the page (that's so Spy Kids). We don't want to spoil the fun by sharing the flavours now, but think fruity Caribbean vibes for the first drink, spiced citrus for the second and a fermented alcohol-free bubbly affair for the last. Book here.
Vivid At Four Seasons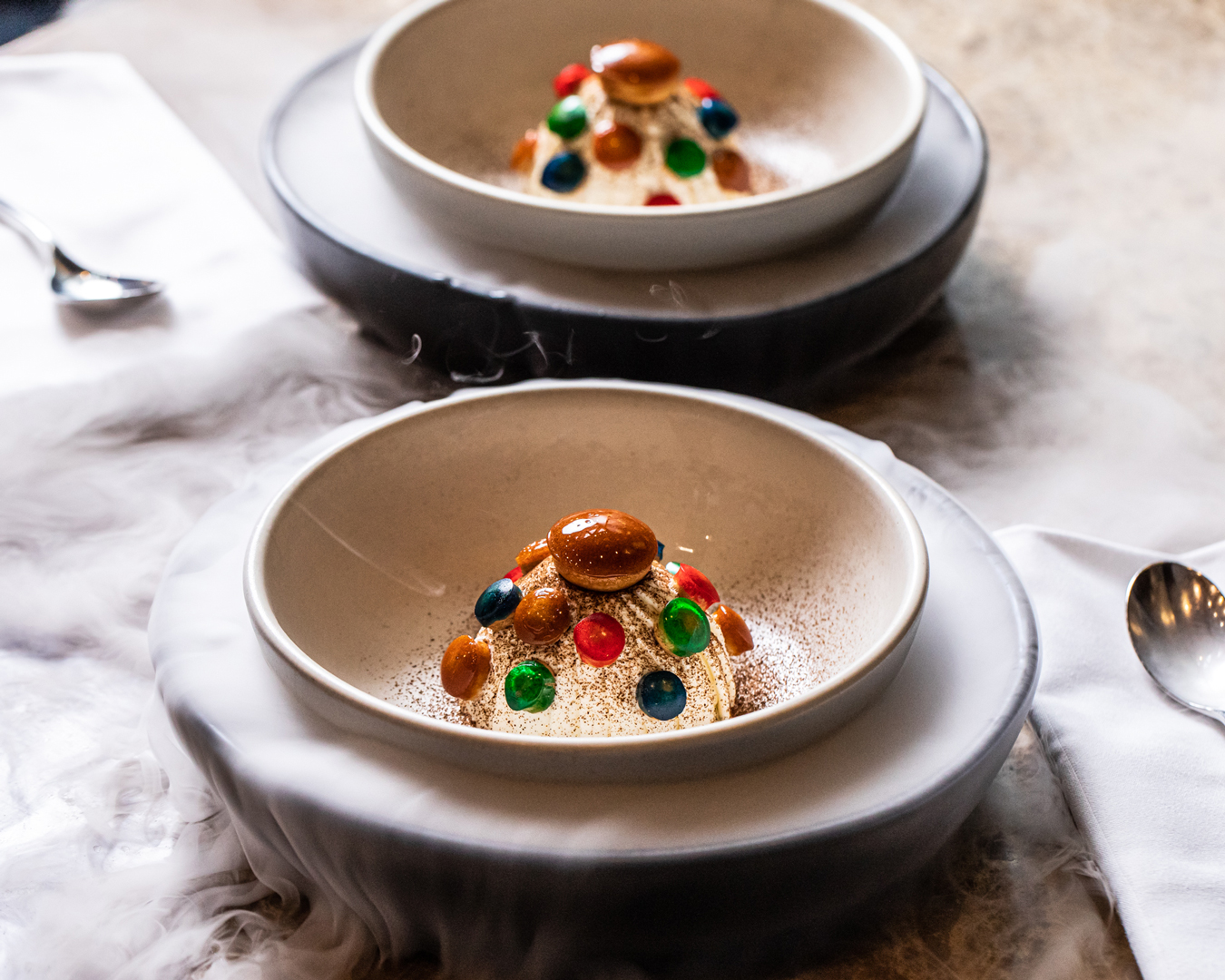 This luxe five-star hotel is at the heart of all the Vivid light action. From the sophisticated on-site whiskey bar, Grain, you'll be able to gaze over illuminated George Street and Circular Quay while enjoying the new cocktails they're introducing during the festival—including the rainbow-hued "Koala" cocktail pictured above.
To add to the festival atmosphere, they're bringing in artist James Patrick to create a glowing work along the bar window, and will present prizes to guests who can hunt out a hidden artwork. Those headed to Mode Kitchen & Bar on the venue's ground floor will be met with a bright festival menu featuring iridescent purple beetroot risotto, a yellow saffron-steamed Hapuka and a surprise rainbow dessert ($90 per person for three courses). Round out your Four Seasons experience by locking in a staycation at the hotel too—you'll be able to watch the twinkling lights of Circular Quay from your room.
Toastiesmith Blind Box Mystery Toasties
A handheld dinner is perfect for exploring light-filled laneways and hidden performances during Vivid. And what could beat a trusty toasted sandwich? Toastiesmith up the flavour-filled crunchy bread game with their fully-loaded Korean-influenced toasties. Every day from 5pm during Vivid, they'll be slinging mystery sandwiches encased in cheese so you'll get a festive flavour surprise once you start munching. The usual roster of fillings includes complex combos like spicy chicken with roasted sesame slaw, pineapple, shichimi powder and avocado, or scrambled eggs and cheese topped with garlic prawns, corn chips, sweet chilli sauce and wasabi mayo. Come to their Darling Square store prepared for a flavour adventure.
Spice Temple Vivid Banquets
Fuel your evenings of enthralling Vivid talks and luminous music and parties with the Vivid set menu from Spice Temple. These aromatic banquet experts are serving a dedicated early set menu of lesser-explored provincial Chinese cuisine throughout the Vivid season (5 - 6.30pm, Tuesday through Saturday). You can book a table in the main dining room ($89 per person) or rock up at the bar ($59 per person) for a shorter food excursion. Expect shareable dishes like exceptionally tender white cut chicken with ginger and shallot dressing, a chilli and coriander-heavy salad starring salt and pepper silken tofu, and house-made mandarin marshmallows for dessert. Book here.
Merivale Press Play At Ivy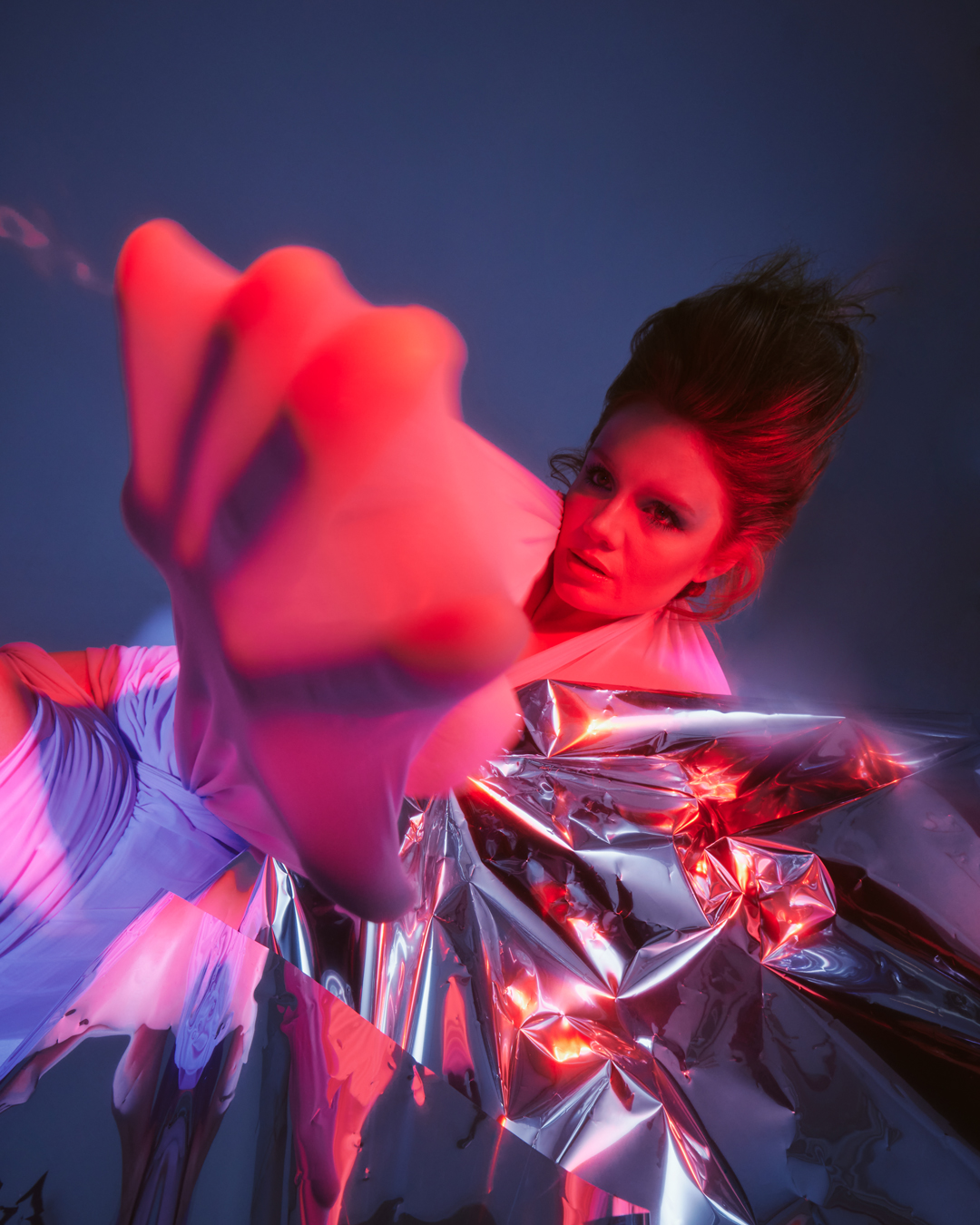 The multi-level dancefloors at ivy will get a glowing high fashion makeover for two nights of Vivid-themed sensory experiences for "Press Play" (June 7 - 8). With a backing track of live DJ beats and mystical ambient sound, you'll get to explore the atrium while projections, light shows and fog map out an otherworldly display. Through the illuminations, you'll spot performers in bespoke costumes designed by stylists Kirsty Barros and Alisha Rich. These pieces are intended to elicit questions and encourage movement as the performers float along synchronised pathways. While the one-hour experience is completely free, you'll want to register here to reserve a time from 6pm, or snatch a slot after 9.30pm for the over-18s experience.
Din Tai Fung Rainbow Dumplings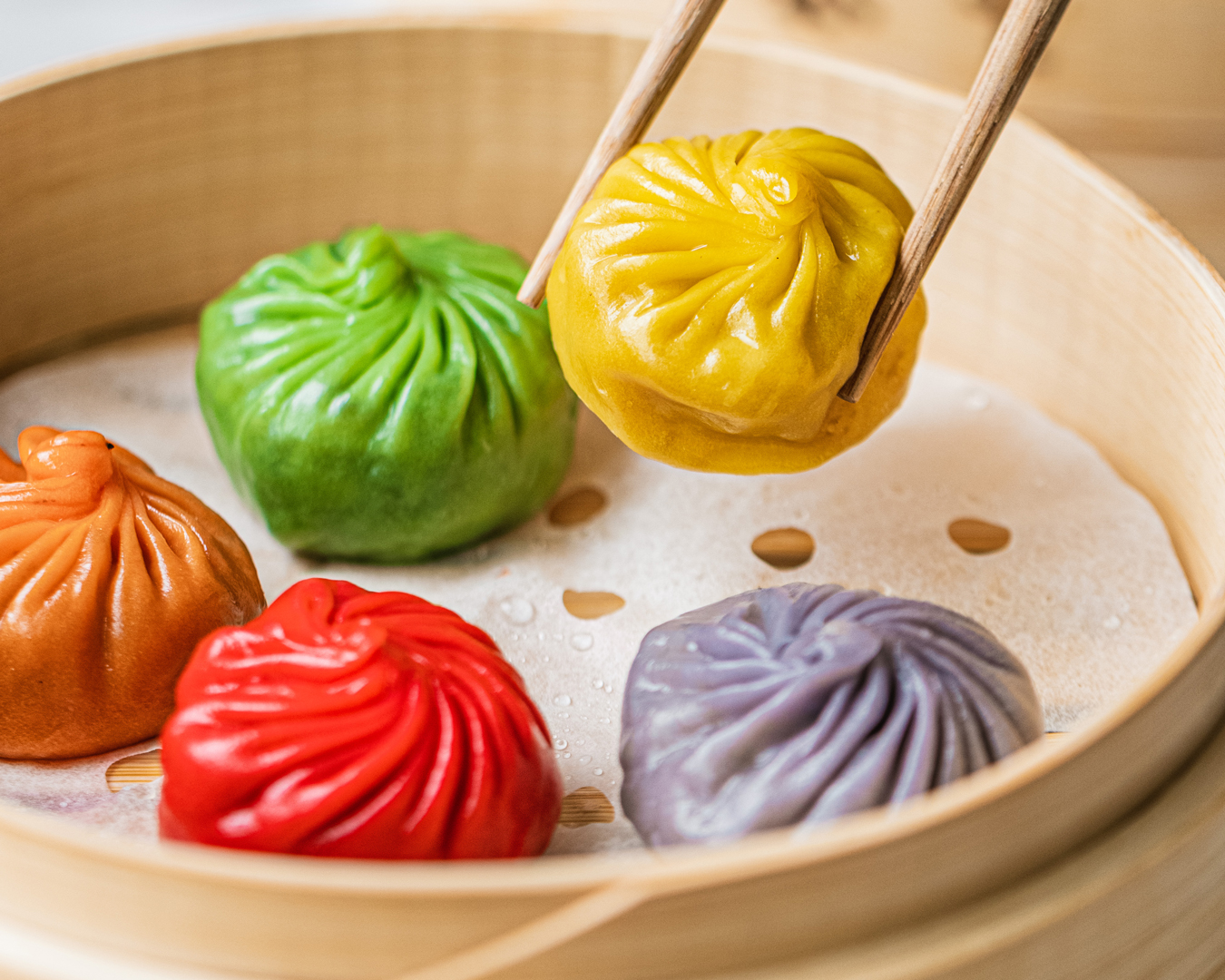 Whether you're a soup-filled or pot-sticker dumpling devotee, you've likely enjoyed a few dozen baskets of dumplings from Din Tai Fung. If you visit any of the seven Sydney iterations of this dumpling powerhouse during Vivid, you can get festive with their rainbow xiao long bao. In honour of the kaleidoscope that is Vivid, Din Tai Fung will be dishing up these beloved flavour parcels in five colours with corresponding fillings: red (mala), orange (truffle), yellow (chicken), green (vegetable), purple (crab and pork filling) and white (original). As always, they come freshly steamed to order and you can add any of your usual favourites like XO egg fried rice and crispy prawn pancake to your table.
Aria x ACID.FLWRS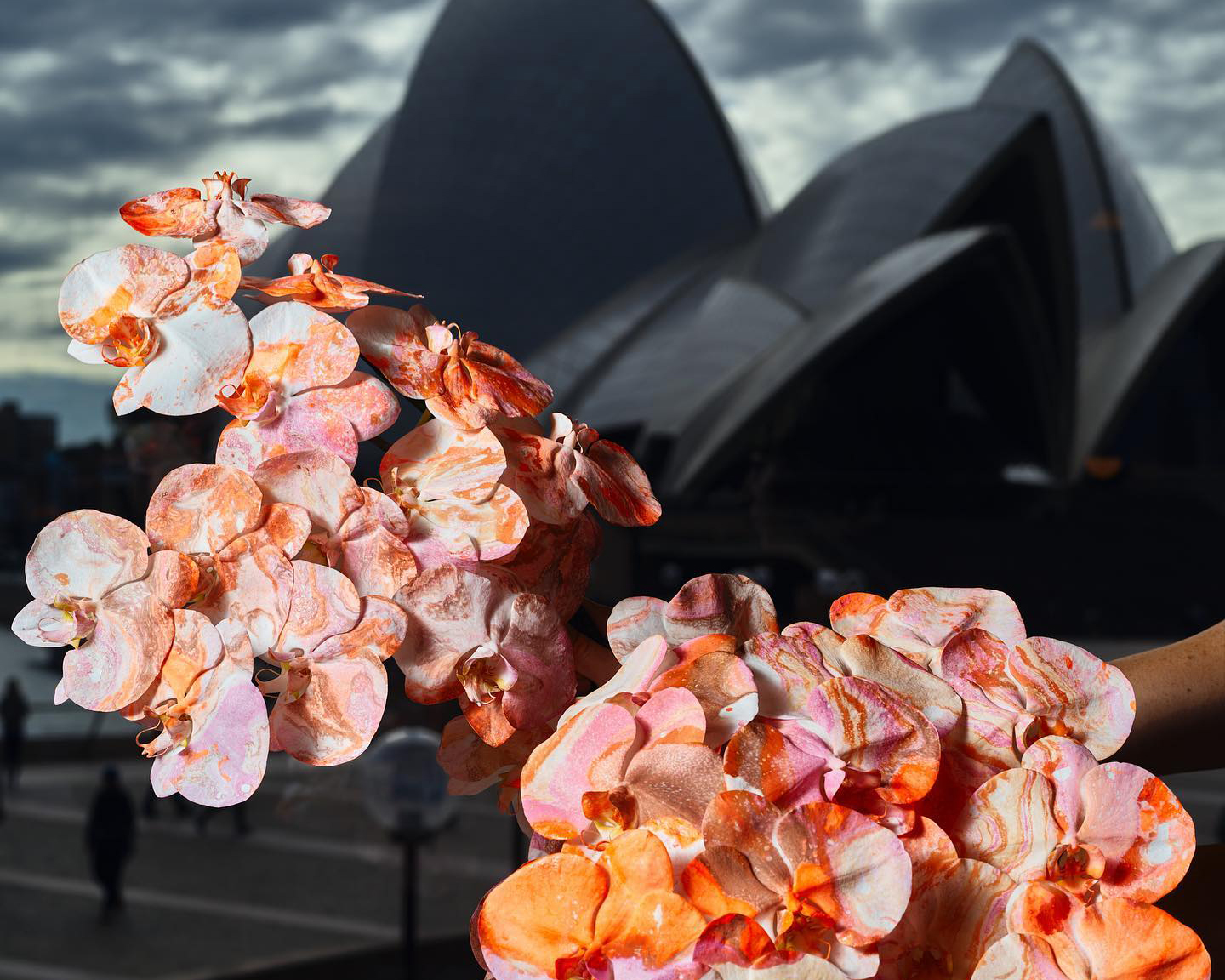 Tick off the long-standing bucket list item of dining at Aria while bathed in Vivid lights. The famous fine dining room provides multi-million-dollar views and an unparalleled degustation experience to match, and they're throwing in a special floral art installation to celebrate Vivid. Artist Claire Mueller will transform the venue's aesthetic with ACID.FLWRS—a futuristic installation across table settings that will add to lights, colours and art mirroring the movement of the harbour waters. Executive chef Tom Gorringe has curated a series of chocolate truffles for festival diners, and there'll be a limited edition Belvedere vodka cocktail menu also available. Book a table here.
House of Hues At Barangaroo House
The structural style of Barangaroo House sits somewhere between a behemoth seaside sculpture and an alien spacecraft, making it an ideal vessel for a floating Vivid-inspired art installation. Sydney-based designer Vincent Buret has created an iridescent sculpture of mirrors that will hang above House Bar diners (on the venue's ground floor), throwing and catching lights from an LED net. The dazzling display will add a glowy Vivid theme to the posh pub, in addition to the gin-forward line-up of new cocktails being served during the festival. Head over here for more.
Future Art Is Vivid
As one of the more surreal events on the official Vivid program, this one-night-only show from crypto-art curators, Future Art, garners a mention here. Head to Darling Harbour party venue Home on the festival's opening night for a digital art show that throws you into the world of NFTs (aka "non-fungible tokens" purchasable through blockchain tech, which often come in the form of art or music). Experience the works of 24 world-leading NFT crypto-artist—including The Sarah Show (USA), EM! (Japan) and Giant Swan (Australia)—across massive projections and virtual or augmented reality experiences. Live music, theatrical performances and cocktail bars will fuel this immersive evening of art. The early release tickets were a sell-out, but there are still some up for grabs in the second round ($79 per person). Head over here to get yours.
Vivid At Lotus Barangaroo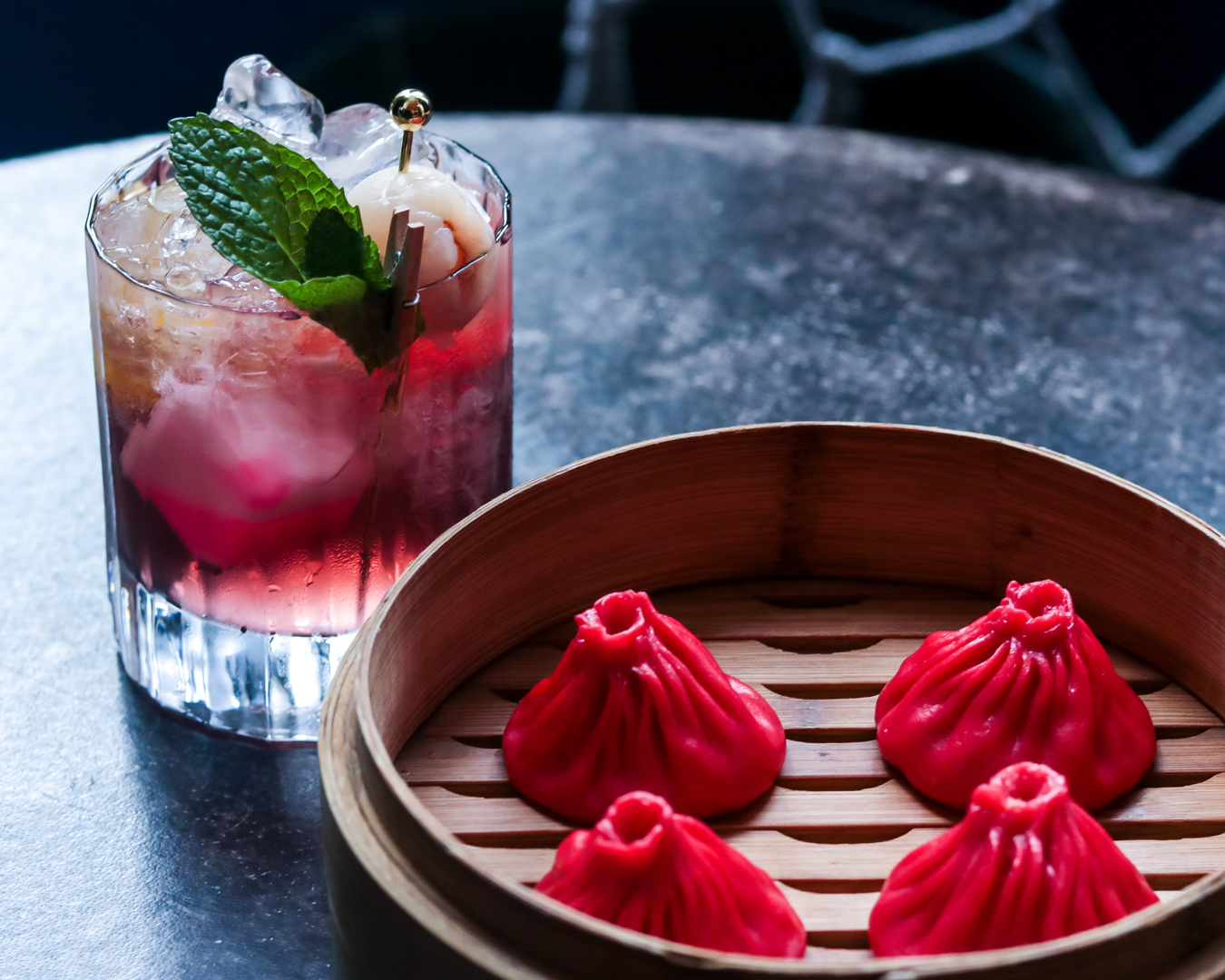 The seafood-focused menu at Lotus Barangaroo is always salty-fresh, honouring its centuries-old Chinese cuisine inspiration as well as the fishing traditions of the Gadigal people, traditional owners of the land where the venue now stands. During Vivid, they're presenting a pretty in pink menu special that'll warm you up before you chase lights along Barangaroo's Wulugul Walk. They've teamed a bright fuchsia Singapore crab xiao long bao dumpling set with a new cocktail called 'A Starry Night'. It infuses vodka with the subtle herbal flavour of butterfly pea alongside hints of lychee and strawberry for a sweet start to your festival evenings. Bookings are available here.
Harbour View Hotel Pop-Up Glow Bar And Picnics
Dining under the towering arches of the Sydney Harbour Bridge at the Harbour View Hotel is already a pretty spectacular experience, and the team here is taking full advantage of their handy location in The Rocks during Vivid. Start your night with a Vivid-themed cocktail at the pop-up glow out the front of the historic venue. They're also slinging takeaway picnics to create a moveable feast around the harbour so diners can take in the luminous displays. For $95, picnickers will score a two-person spread of antipasto, bread, dips and a fresh chicken stir fry, plus four Smirnoff seltzers and a blanket to warm you inside and out.
Keen to see peruse Vivid's full program? Head over here.
Image credit: Four Seasons, Sydney Harbour Marriott, Streets of Barangaroo, Taronga Zoo, Flow & Glow, Opera Bar, Ovolo, Four Seasons, Merivale, Din Tai Fung, ACID.FLWRS, Lotus Group