If there is one man who knows the art of wine pairings, it is Australia's first Master Sommelier, Franck Moreau. Growing up in the historical province of Beaujolais, in Southern France, Franck was surrounded by vineyards and winemakers going about their craft. Thus began a life-long love affair with wine.
Rising through the ranks, Franck has worked at a number of Michelin-star restaurants, from La Rotonde in Paris, to Gordon Ramsay's The Savoy Grill and Claridge's in London, and currently he is the Head Sommelier for The Merivale Group (est., Ms. G's, Mr. Wong, Uccello) in Sydney.
Known to many as the French Wine Man, Franck reveals the undertakings of the modern-day sommelier, and what he is drinking right now this winter.
TUL: Franck, you are Australia's first Master Sommelier and have risen to the top of the profession. Tell us a bit about how you got started?
Franck Moreau: From a very young age, I wanted to work in hospitality and had a great love and appreciation for wine. I was lucky enough to meet and work with some incredibly passionate and talented restaurateurs who had great relationships with all the best winemakers. By the age of 17, I had already been to the leading wine regions, including: DRC, Lapierre, Prieure Roch and Breton—to name just a few.
I'm Australia's First Master Sommelier from the Australian Program. During my time working in the UK, I knew that I wanted to become a MS and when the Court of Master Sommelier came to Australia I had to go for it.
TUL: What inspired this love of wine?
Franck: I grew up next to a vineyard so I was always surrounded by the smell of wines. Maybe I tasted wine too early!
TUL: What makes a successful sommelier? A good sense of smell?
Franck: A good understanding of your customers, wine varieties and wine trends. A good sommelier is always wanting to develop their knowledge and learn something new each day. A good memory is imperative; sommeliers must remember so many wines and know the wine list back to front!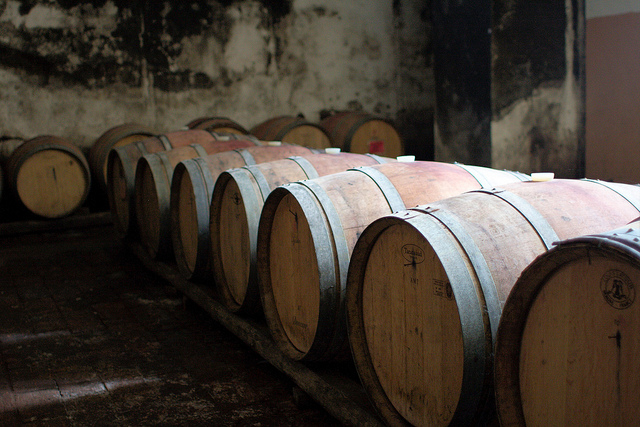 TUL: What drops are you favouring this winter?&nnbsp;
Franck: I try not to have favourite wines as I like so many different varieties, but I do love North of Rhone valley Syrah (Shiraz).
TUL: Your winter sip list is very extensive. How did you go about curating this?
Franck: I try to balance between the lighter and full-bodied wines, and ensure a range of countries is represented. I also like to include some unusual options so people can try new things.
TUL: Can you talk us through your favourite cold-weather food and wine pairings?
Franck: A few of my favourite matches include:
* Slow-cooked Beef Cheek with Occhipinti 'SP68' from Sicily (It's a blend of Nero d'Avola and Frappato)
* Duck and Pinot Noir
* Suckling Pig with Riesling (mouthfeel, oily style)
* Chicken Consommé and Palo Cortado sherry
* Woodside Pizza with a nice Chianti (Sangiovese from Italy)
* Spanish Jamon with a glass of Champagne
* Vegetable Tagine with Aromatic whites
TUL: As Merivale's Group Sommelier your responsibility is vast, working across so many iconic venues and different cuisines. How do you find the right balance and what is your favourite part of the job?
Franck: It is important to really appreciate and know the different cuisine, clientele and dining experience of each restaurant. Understanding your customers is so important. My favourite part of the job is undoubtedly meeting so many different people, encouraging our guests to try something new, and working in a wonderful team.
TUL: What are some of your favourite Sydney haunts?
Franck: I love Ash St Cellar and Palmer & Co, especially for late night drinks. I also enjoy Monopole, Fratelli Paradiso, Fix St. James and Frankie's Pizza.
Top image credit: Chateau La Mission Haut Brion
Middle image credit: Christian Haugen
Bottom image credit: Chateau La Mission Haut Brion, Catavino, Merivale