Mama's Boy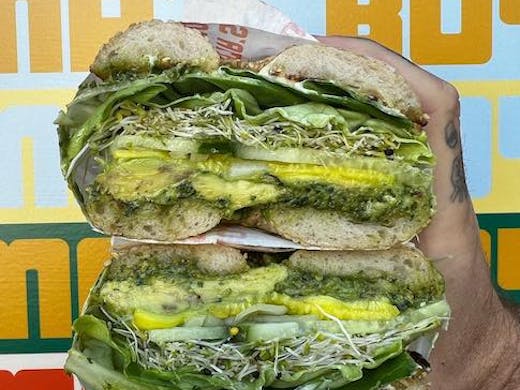 Fans of Shwarmama who lamented its closure, rejoice—the team is back in the same site with a store dedicated to breakfast and lunch sandwiches.
Mama's Boy serves up three breakfast items and six lunch sandwiches alongside sweets by AP Bakery, with top picks including English muffins nestling silky slabs of egg and hash browns, juicy patty melts, and old-school hot chicken and gravy rolls.
Regular specials (think chicken schnitty hoagies with harissa dressing and cheese and lettuce) will also hit the boards.
Image credit: Mama's Boy
---
You May Also Like
Bars & Pubs
Darlinghurst, NSW
An ode to the foundational ingredient of some of Japan's most loved exports…
Restaurants
Haymarket , NSW
Sydney's era of new hotels has brought with it a collection of very excellent…