20 For 20 Pledge Encourages Queenslanders To Support Fire-Affected Regions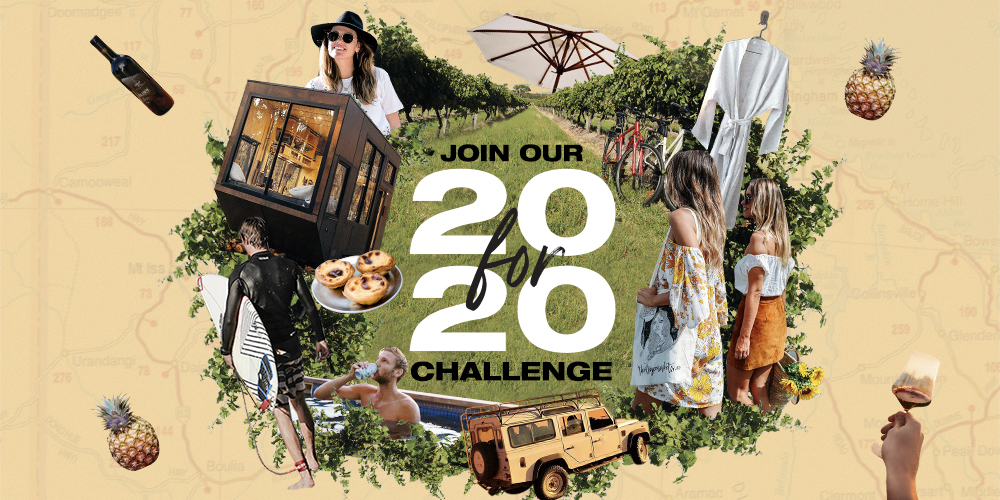 19 March 2020 — Urban List today revealed their 20 For 20 tourism initiative that will see Queenslanders pledge to spend at 20 of the State's 235 fire-affected businesses in 2020.
A Queensland-founded start-up, Urban List developed the 20 For 20 in partnership with Tourism and Events Queensland (TEQ) in response to significant declines in visitation to the most heavily impacted areas.
The idea was also fuelled by the company's strong connection to the state's small business and tourism economy.
Queenslanders will be called on to take up the 20 For 20 challenge — to visit 20 fire-affected businesses in 2020 — armed with curated itineraries for each of the four impacted regions: Sunshine Coast, Noosa, Southern Downs and Scenic Rim. The tailored itineraries will cover where and what to eat, see, do and stay to maximise your impact; making it easy to plan a purposeful Easter getaway, and providing inspiration for future 'voluntourism' trips.
TEQ Chief Executive Officer Leanne Coddington said this initiative would encourage visitation to impacted regions, reminding locals and visitors of the amazing experiences on offer.
"The 20 For 20 initiative is a great way to encourage people to visit regions impacted by the bushfires, injecting much-needed tourism dollars into the local economy," Ms Coddington said.
"Queensland is a world-class travel destination. We are lucky to have globally iconic experiences right on our doorstep and the regions that were impacted by bushfires have everything from great surf breaks and the beach lifestyle, cooking classes and dining on delectable local produce, visiting wineries and staying at romantic countryside retreats, providing visitors memorable holiday experiences."
As a Queenslander herself, Urban List founder and CEO, Susannah George, feels privileged to be bringing the initiative to life, and has offered additional annual leave to all Urban List employees so they can live out the 20 For 20 challenge themselves.
"20 For 20 is about capturing the fierce community spirit core to our identity as Queenslanders, and the chance to champion local businesses that deserve our support goes straight to the heart of why I started the platform," said Ms George.
"Collaborating with TEQ and IKON is the perfect partnership — all committed to closing the gap between intent and action as quickly as possible — delivering some much-needed optimism to our local businesses in the month to come."
This initiative is the first of a yearlong commitment by Urban List to supporting local Queensland businesses in the wake of the state's most destructive bushfire season to date.
ABOUT TOURISM AND EVENTS QUEENSLAND
TEQ is the Queensland Government's lead marketing, destination and experience development and major events agency. TEQ promotes Queensland's unique tourism experiences and markets the state's $880 million It's Live! in Queensland events calendar around the globe.
ABOUT URBAN LIST
We influence the decisions of millions on the daily, from the best local things to do and eat; to the brands and experiences they buy, see and share across style, design, beauty, health, entertainment, career, finance and travel. We filter to sort good from great so you spend less time researching and more time living; connecting you with the cities, brands and experiences you love. To be what's next in culture, you need to be where culture is. This is where we are. Welcome to Urban List.