We are currently in Level 3 lockdown in New Zealand and while that means take aways are once more on the cards, now is also the perfect time to learn to cook great food with local ingredients.
Here is a list of the superstars who are still working and open and keeping Wellington fed during the unprecedented lockdown. So grab that recipe book you have been meaning to get into and try out some new ideas to feed you and your bubble.
Commonsense Organics
Health food fans will be relieved that Commonsense organics are remaining open. They have limited availability on some items but this is just to ensure that there is enough for everyone. Well stocked with everything from sugar substitutes and fair trade coffee to the freshest organic produce, their delivery service is up and running for those who need to stay home.
HelloFresh
HelloFresh is a nationwide meal plan box delivery service offering menu plans straight to the door. They send through your choice of meal menus for the week, along with all the ingredients you need to make them. Their service is up and running during the Covid-19 lockdown and a really great option for those who don't know the first thing about cooking up a hearty meal.
Food Box
Food Box provides all your usual weekly shop items such as vegetables, meat and greens delivered to you at home. They describe themselves as: no fuss, no stress, no supermarkets, which we think you'll agree couldn't be needed more in the current climate. Food Box offers boxes delivered straight to the door filled with enough groceries for different sized households. Think homemade lamb rogan josh, eggplant pizza, spinach and lentil curry and plenty of dessert ideas. You can completely customize your own box, so you've got all your much-loved goods or leave it up to the team to sort you out.
Woop
It's super important to maintain a healthy mind, body and soul during lockdown and Woop can give you a helping hand with that. Using 100% natural locally sourced ingredients to fill our plates and our bellies with healthy well-balanced recipes to rustle up at home. Think honey mustard pork with rosemary roasties or a classic chicken parmi with balsamic roasted veggies. Anyone else drooling? Take on the challenge of cooking something new each day and you'll be a Michelin star chef in no time.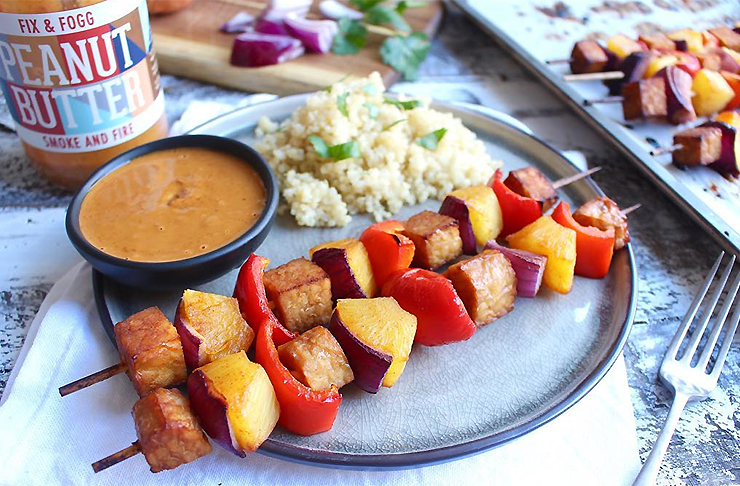 The Kai Box
The Kai Box are delivering their healthy plant-based food boxes for creating delicious meals at home throughout the lockdown period. With a kickstart option as well as a low-carb option, this could be your perfect excuse to get into that healthy lifestyle you've been meaning to start. Running low on pantry staples? No worries, The Kai Box have you sussed with their pantry necessities. Simply just add them to your chosen box and you're good to go.
Fed.
Never since the creation of cooking has humanity taken to their kitchens like they have in recent weeks. Our cooking repertoires might be a bit stretched so give the tools a rest let Fed take over with a pre-made meal delivered straight to your door. Sign up to a weekly subscription or a once-off order, heat it up and enjoy or freeze it for later. Delivered to your door each Sunday, skip the queues, forget about the dishes and leave the cooking up to Fed.
The Organic Connection
Just because the world seems like it's falling apart, it doesn't mean your commitment to a better planet should too. Whilst most delivery services offer up nutritious options, The Organic Connection is organic and even better for the planet. With more people than ever taking advantage of food delivery, The Organic Collection is overrun with orders and are putting their regular customers at the front of the queue. If you're lucky enough to get your share of the fruits of their labour, take your pick between boxes of organic fruit, veggies or both.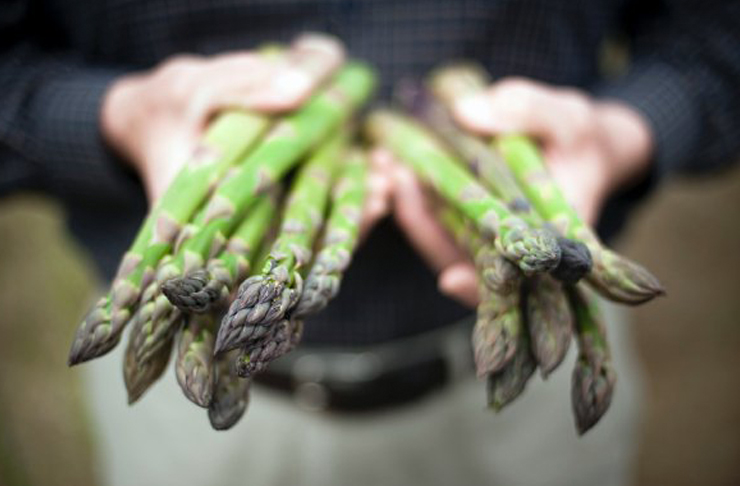 Urban Harvest
Primarily a business-to-business service, Urban Harvest have mobilised to deliver more of Wellington fresh fruit, veg, bread, milk and other essential goods. Get yourself a fruit box or order each item individually, just make sure you order by Thursday in time for a Monday delivery.
Riverside
Just because you can't make it to the farmers market as you usually would, doesn't mean you have to settle for whatever is left at the bottom of the supermarket barrel. A family run farm to table operation in the Manawatu, the folks at Riverside Orchards are ready to take your orders and are delivering in-season fruit and veg to keep you healthy and hearty, in and out of lockdown. Added Kudos for providing a Soup Box option as we move into the colder months.
Now you've got some fresh fuel in the tank, up your home fitness with these free YouTube workouts.
Image credit: Leonie Wise, HelloFresh, Woop, The Kai Box, Fed, Urban Harvest