Hawte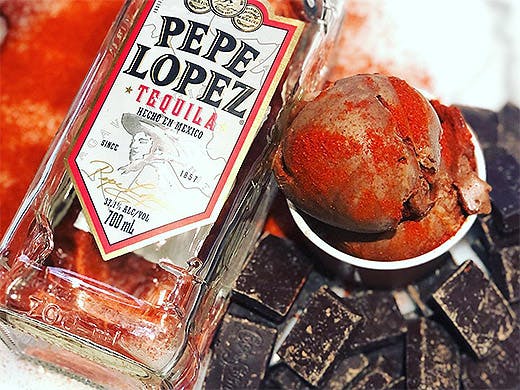 The Verdict
New Zealand's first boozy ice cream parlour, otherwise known as a barlour, has landed in Chancery lane and we are totally here for it. Hawte is an inner-city gem that is pulling out all the stops and is scooping up a variety of naughty flavours to delight your taste buds—think mango and malibu, spiced rum Nutella, JD and dark chocolate and even a Mexican hot choc with a generous drop of tequila and chilli. The best part is it's all for the taste, so no hangovers.
They'll be swapping out their unique flavours every two weeks and if you're not the boozy kind then no worries, there are alcohol-free options available too—we couldn't get enough of Whittaker's creamy milk. They're also shaking things up with an epic ice cream milk-shake selection—opt for bubblegum flavour, trust us you won't regret it.
Originating from India, Hawte stands for 'Have A Wonderful Time Every Time' and let's just say that's exactly what you'll have.
Image credit: Hawte
---
You May Also Like
Restaurants
A group of hospo legends (Oliver Simon, David Lee, Tom Hong and Oli Rennie, whose…
Restaurants
Auckland's appetite for Taco Medic is growing, literally. The gluten-free taco…