Adelaide is positively brimming with drool-worthy cafes and restaurants slinging some of the best breakfast dishes in the country. Yep, you read that right. From towering stacks of fluffy pancakes and flaky pastries to drool-worthy bacon and egg rolls, we've scoured South Australia's capital city for the most incredible dishes and eateries we could find.
Take note, these are best breakfast spots in Adelaide.
Peter Rabbit
Encased in greenery featuring lemon trees and potted herbs this converted shipping container turned cafe is one of the best places for breakfast in Adelaide. Our top picks? The Dippy Eggs (butternut damper, soft boiled duck egg and spices) and the Rabbit Bowl (turmeric cauliflower, couscous, miso and kale with white bean and macadamia pesto). And to really start your day right, make sure you ​​check out the small enclosure out back that is home to the cafe's rabbits, Flopsy and Mopsy.
My Grandma Ben
If you're looking for one of the best breakfasts in Adelaide, make a beeline for My Grandma Ben. Here sustainability, community and excellent eats are at the heart of everything with locals able to trade their homegrown fruit and veg in exchange for a jar of pickles or a coffee. The seasonal menu is constantly changing but expect tasty treats like house-made crumpets with marmalade, peach and hazelnut waffles and Banh Mi breakfast rolls with scrambled eggs, mushroom XO sauce and eggplant pickle.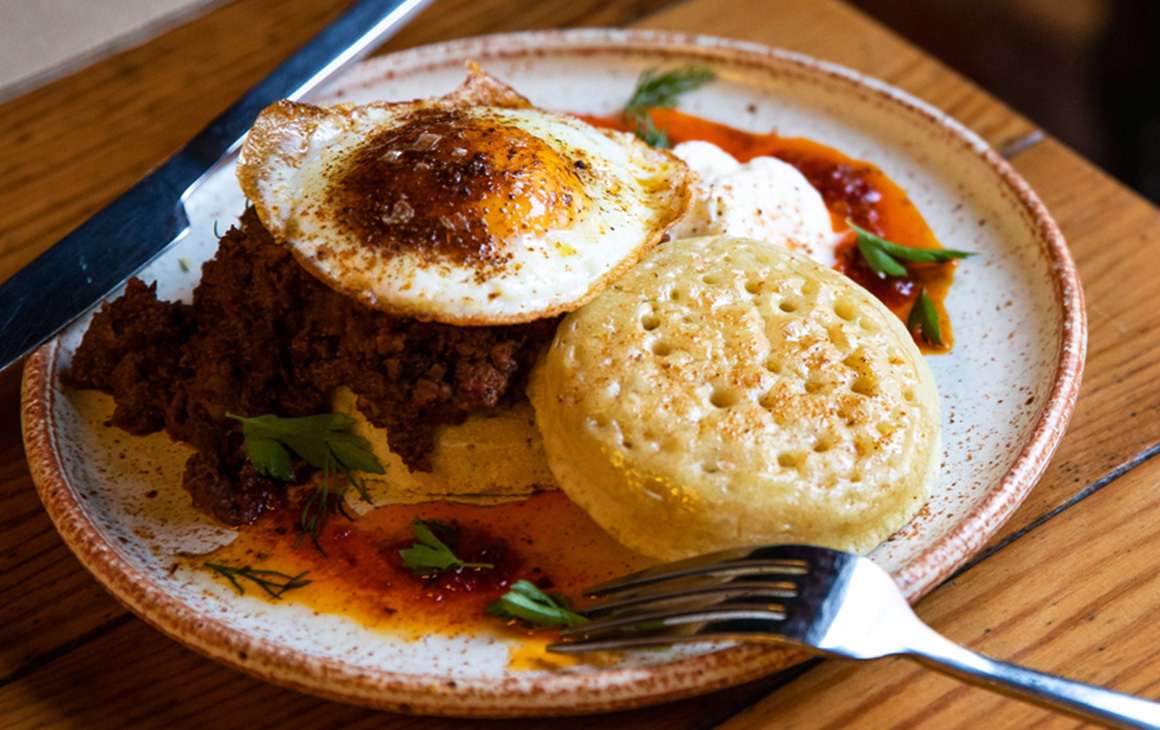 Abbots And Kinney
If pastries are your jam, then put Abbots And Kinney to the top of your must-do list in Adelaide. Their sweet and savoury creations are some of the best we have tasted—ever! With quirky names, some of our favourite flavour bombs include, Bananas In Pyjamas (a crispy croissant filled with chewy caramel and choc brownie topped with banana mousseline), Cheesy Peezy (a five cheese sourdough toastie with caramelised onion jam) and Son Of A Baci (a twice baked chocolate croissant with gianduia cream, crumble and roasted hazelnuts).
Folklore Cafe
Nestled on the edge of the Port Adelaide River, Folklore Cafe has floor to ceiling glass offering excellent views to go with your morning coffee. With a sustainable, roving menu you can chow down on eats like mushroom ragu with pecorino, poached egg and crusty bread, and their tasty waffles topped with honey ice cream, roast peach, and raspberry meringue.
Bloom
A converted tram barn, this place is straight up beautiful. With vaulted ceilings and a palette of moss green and pale pink, Bloom is the breakfast destination of your dreams. With a menu that heroes fresh, local produce, you'll fill your belly with eats like brioche buns stuffed with, fermented chilli, pork and provolone sausage, charred cabbage, fried egg and 'Nan's sauce'. And you can't go wrong with their sticky granola or the smoky lentil dahl with eggs and yoghurt.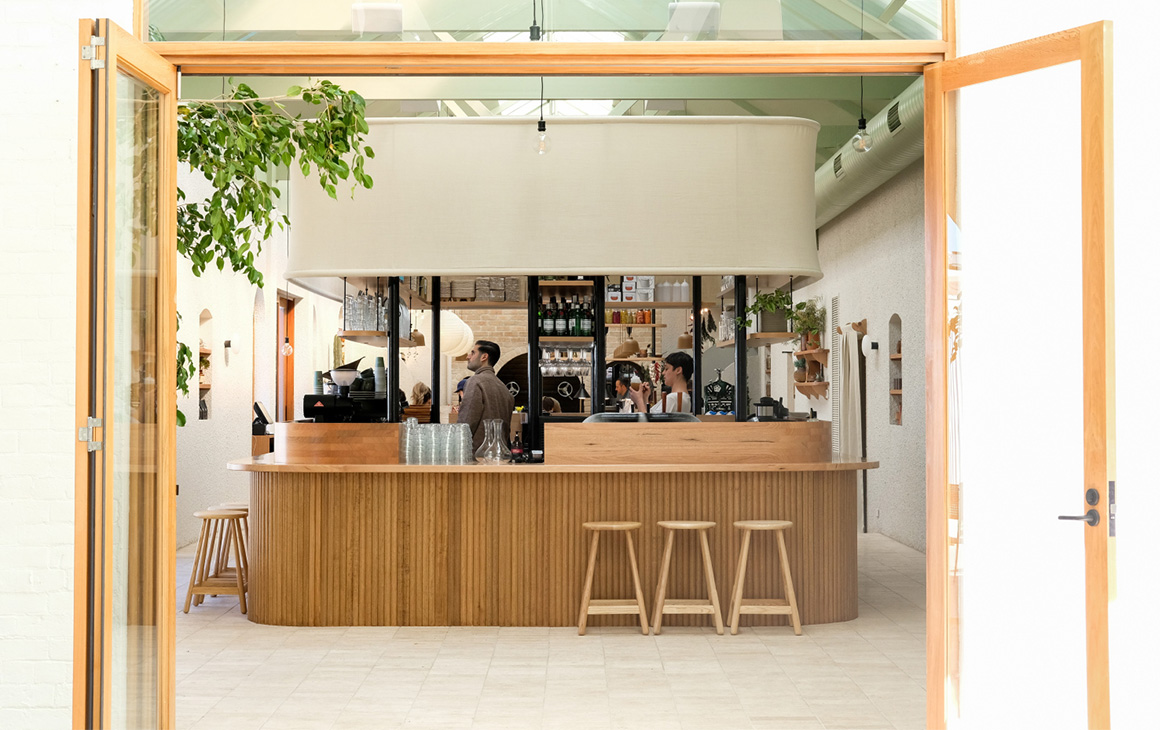 Flinders Street Project
With 10,000 wooden spoons artfully hanging from the ceiling, Flinders Street Project is one of those places you'll remember long after your visit—for the food, as much as the interior. With a farm to table ethos, the menu is made up of absolute bangers and features heaps of tasty vegan options, so everyone is covered. Make sure you save some room for their famous scrolls, croissants and danishes which are lovingly baked in a 990-kilogram stone pastry oven from the 70s.
Whistle And Flute
Exposed brick, polished concrete and clusters of hanging greenery make Whistle And Flute one of the coolest breakfast spots in Adelaide. The menu here is pure fire, with so many tasty dishes it will be hard to narrow down your choice, so come hungry. Faves include their halloumi burger with avocado salsa, a fried egg and Sriracha mayo, shakshuka eggs and their sweet and sour crispy eggplant with chilli and avo. They also have juice and cold brew on tap—what's not to love?
Part Time Lover
One of the most beautiful breakfast spots in Adelaide, Part Time Lover, is an Instagrammer's dream. Think: pale timber, curved concrete bar and sage green accents. Fortunately Part Time Lover also makes a cracking brekky, like crispy lasagne croquettes with fried eggs and bulldog sauce. And you must wrap your choppers around their PTL breaky sandwich stacked with eggs, bacon, salami, onion jam, cheese and smothered in burger sauce. It will legit rock your world. Be sure to add a side of umami fries too.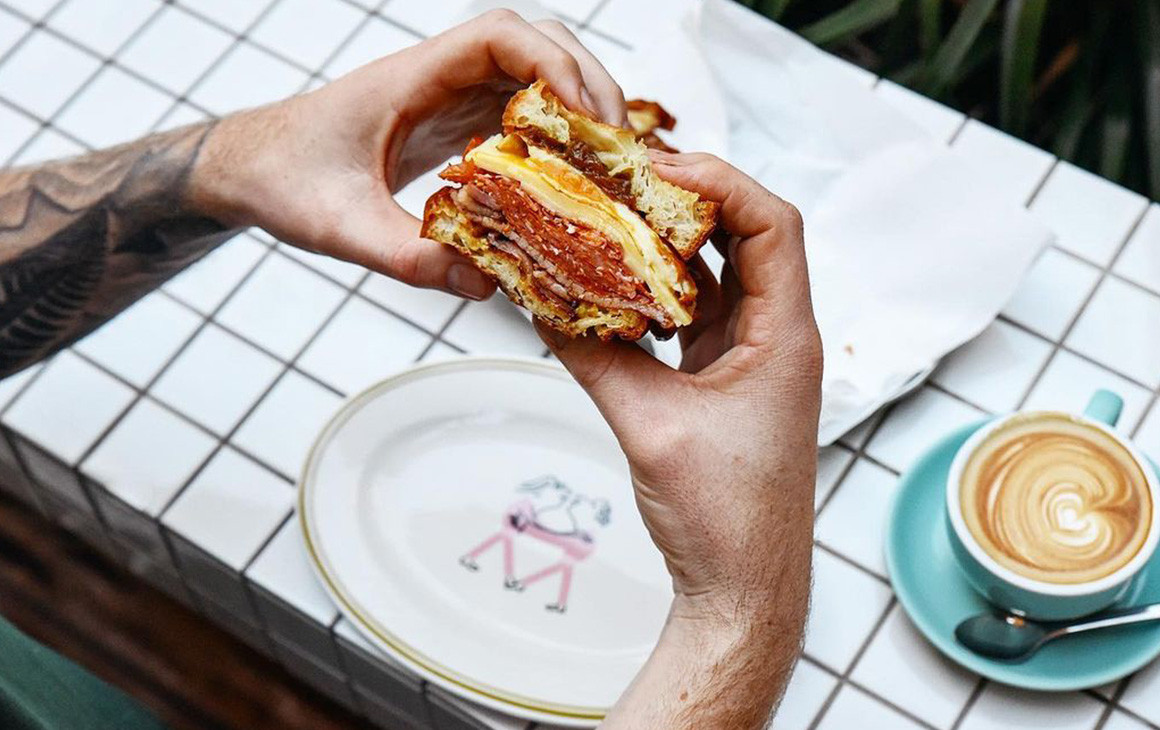 Pippo
With blonde timber paneling and dusty pink blanquette seating Pippo is a pastel slice of paradise for your next breakfast. The food here is just as pretty as its surroundings, offering a seasonal all-day brunch menu that will have you coming back multiple times so you can sample it all. There's tasty delights like chilli crab scrambled eggs with Korean hung labneh and sourdough; tiramisu French toast and Korean fried chicken with gochujang, peanuts, and green papaya salad.
Luna
New to the Adelaide food scene, Luna serves wine by night and melt-in-your-mouth pastries and mimosas by day. Loaves of baked bread, danishes, madeleines, cookies and croissants are piled high on plates that cover Luna's counter and while you should absolutely indulge, save some room for their brunch menu because it's incredible. There's confit duck leg with onion jam on waffles and our fave, ​​Khachapuri—a pizza-like pastry, stuffed with melted cheese and a runny yolk to dip the crust in. Heaven!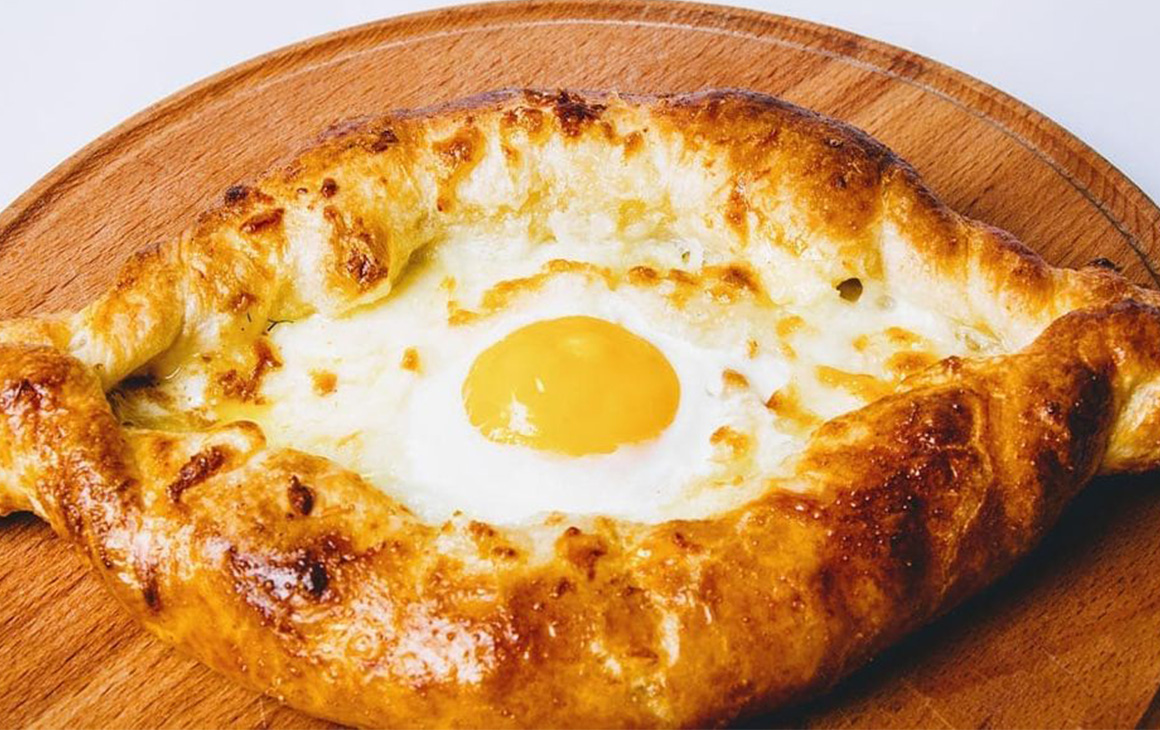 Karma And Crow
Featuring reclaimed timber, vintage furniture and vaulted ceilings, this airy, industrial chic space is one of the best spots for breakfast in Adelaide. With an ever-changing seasonal menu, don't get too attached to anything at Karma and Crow because the owners are constantly evolving and creating new faves for their customers. Some absolute bangers include Breakfast Bibimbap (fried tofu, kimchi, wild rice, pickled cucumber, pickled carrot, Chinese broccoli and fried egg) and spiced pumpkin hotcakes smothered in butterscotch sauce, cinnamon and cardamom mascarpone with scorched almond ice-cream and salted chocolate crumb.
C.R.E.A.M
Serving a truly drool-worthy American-style brunch menu, if you're looking for a decadent breakfast then look no further than C.R.E.A.M. Think fluffy hotcakes stacked high and doused in syrup and Roggo's fried chicken and their famous Bacon Benny—an insane three cheese toastie topped with streaky bacon, a poached egg, homemade baconaise and scallions. Sweet tooths will want to get stuck into the No Frills French Toast, topped vanilla bean ice cream, strawberries, bananas and syrup.
Need somewhere to rest your head? Check into Adelaide's best hotels.
Image Credit: Josie Withers, Johnny von Einem/Tourism South Australia, Luna