There's a plethora of reasons to visit South Australia, stat. From the sprawling wineries, stunning peninsulas and rugged coastlines to the iconic and ever-tasty pie floater, we're big fans.
We know you don't need more convincing to visit South Australia so for when you do, we've rounded up South Australia's best Airbnbs. Spoiler alert, you're in for abandoned churches, Swiss chalets and charming coastal cottages.
Here are the most beautiful Airbnbs in South Australia.
Bill's Boathouse
White Sands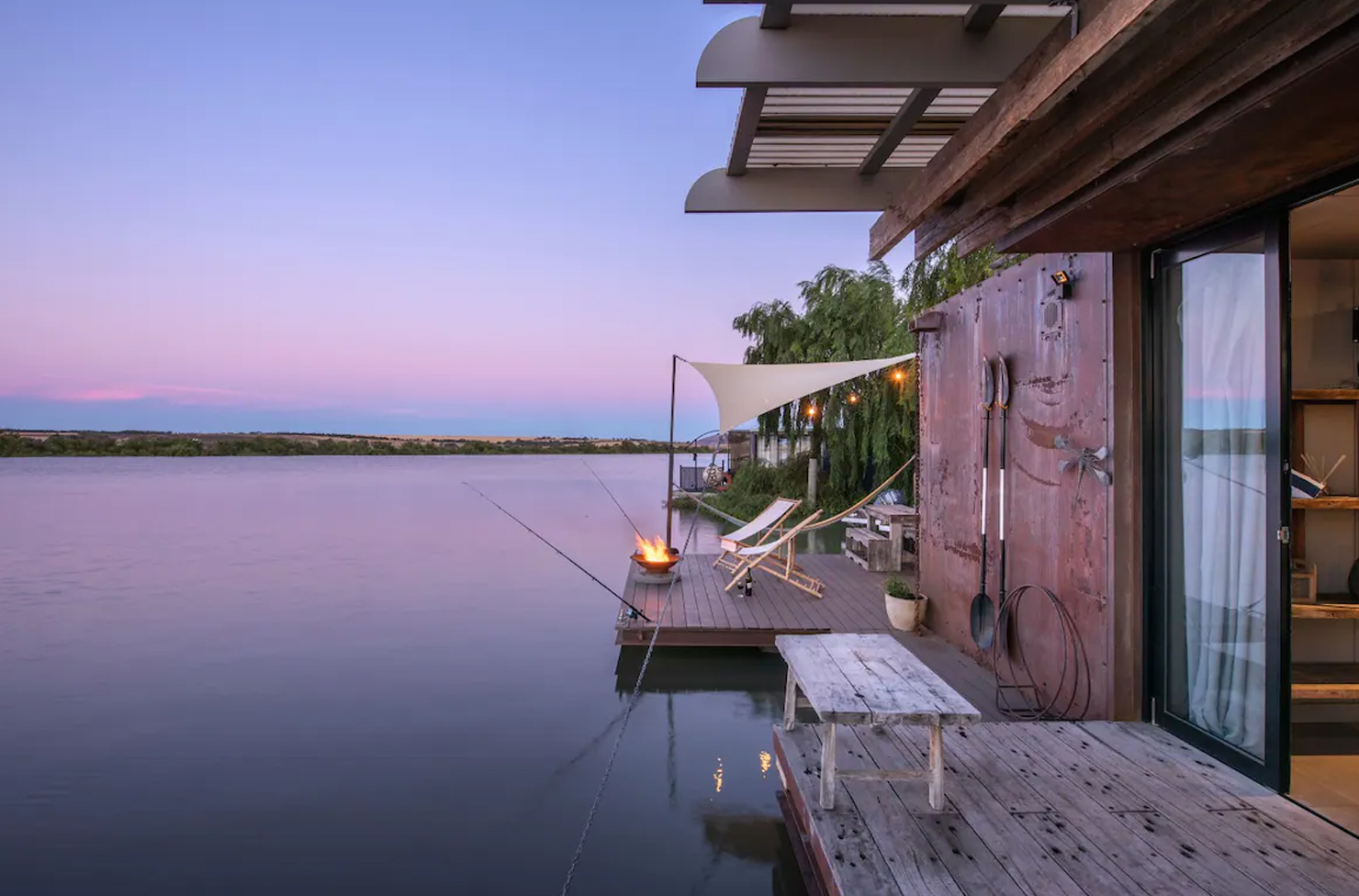 Bill's Boathouse goes up there as one of the best places to take a workation in Australia. This riverside shed has everything you need in the smallest amount of space which means not only can you cast a line, catch a fish and cook it up on the Webber but you can also kick back and soak up some bubbles in the outdoor bath while you stargaze at the night sky. Bill's Boathouse is nothing less than heaven on earth.
Ode To The Orchard
Adelaide Hills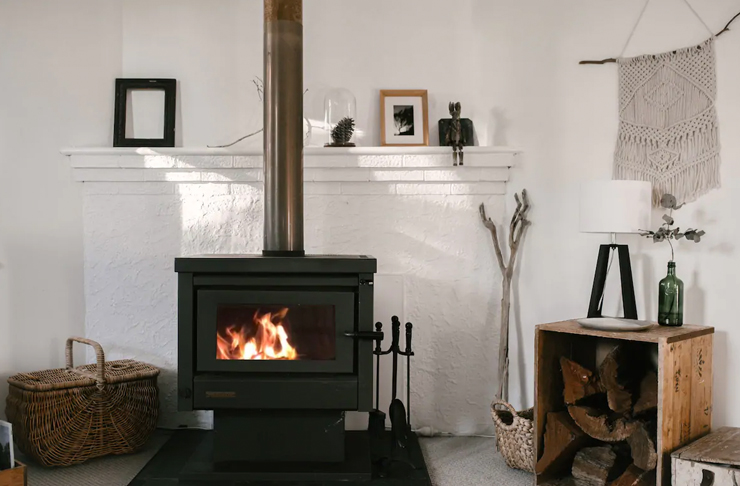 A clawfoot bath, fireplace and a vintage wood-fired Aga, if that's not what dreams are made of, we don't know what is. Ode To The Orchard will give you sprawling views of Lenswood and you'll even have a mighty fine recipe to cook up one of the best apple crumbles around. Along with the cosy interior, you can also hit the front and back porches to watch the sunrise or sunset over the Adelaide Hills stretch.
Ruhe
Lenswood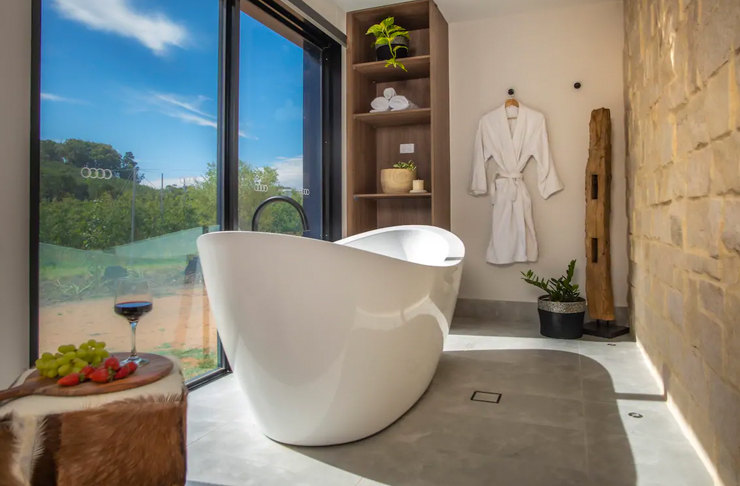 If you thought you couldn't channel the vibes of a Swiss chalet in the middle of South Australia, think again. Ruhe is a stunning pavilion with an open wood fireplace, free-standing bath and private Japanese Cedar hot tub located on your very own deck. If you're looking for a place to completely zen out, this is the best Airbnb for you.
The Sky House
Middle River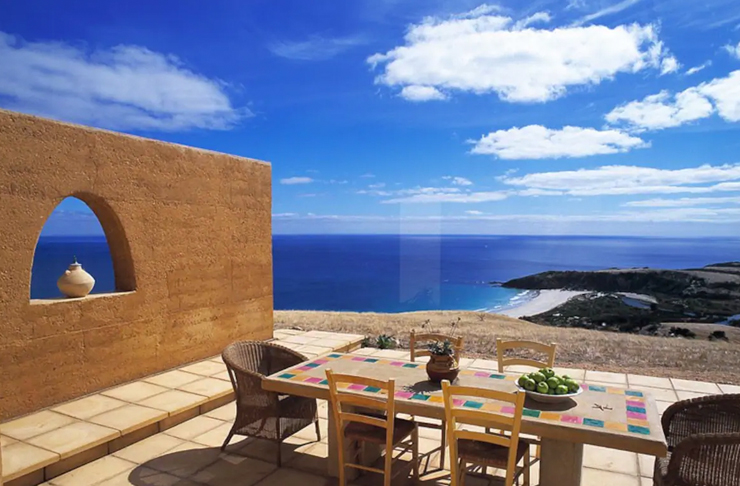 Brace yourselves for sweeping views of the ocean. The Sky House is Australia's closest thing to the Italian Riviera and we wish we were exaggerating but we're not. This certified rammed-earth villa oozes absolute romance so grab your significant other stat, this one is for the special occasions.
Beach Huts
Middleton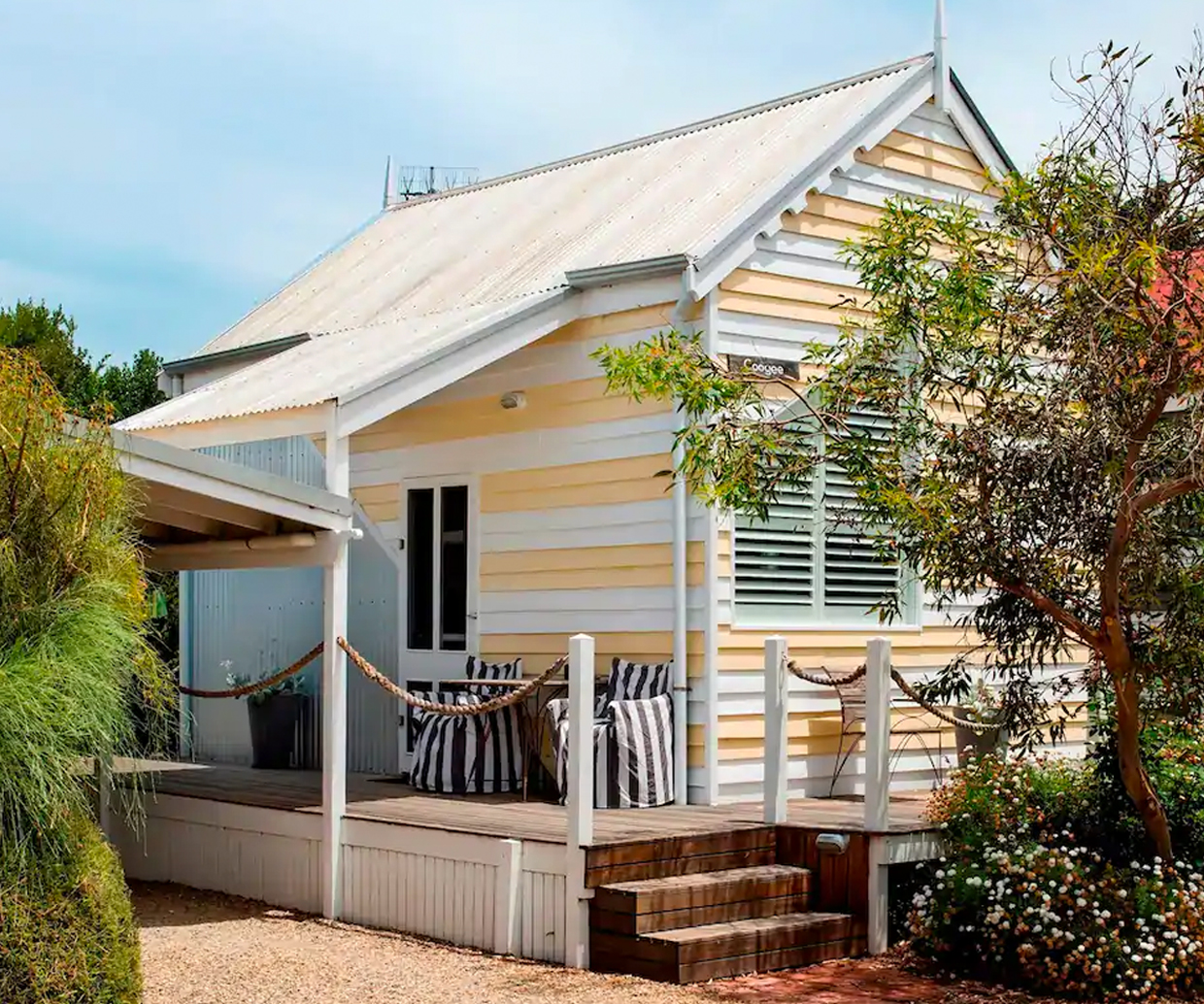 It's the attention to detail at this top South Australia Airbnb that we absolutely love. From beautiful gardens to big bi-folding doors, this beach hut will give you the quintessential Aussie summer holiday. The best bit? It's only a five-minute walk to the gorgeous Middleton Beach.
South Of Sub Tropic
Middleton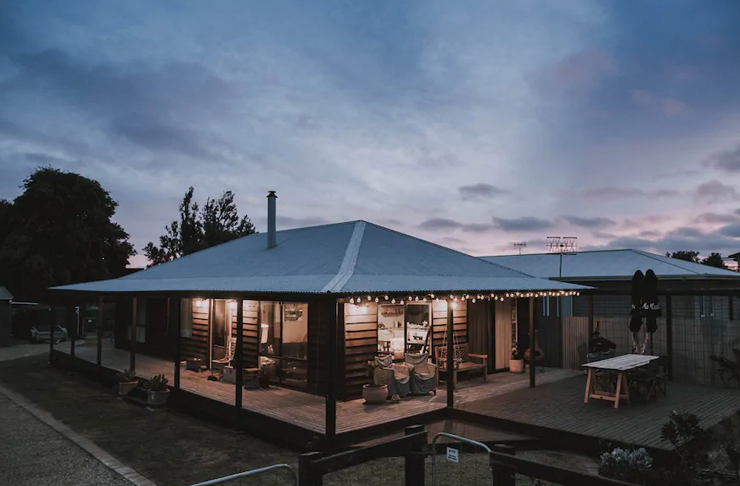 Down the same way, is the rustic haven that is the South of Sub Tropic. As well as being in a prime spot for exploring beaches, rock pools, surfing, hiking and whale watching (not to mention, you'll be close to the iconic Pipi's Cafe), this beautiful Airbnb is all about taking some time out to do the little things you love.
The Chapel
Lyndoch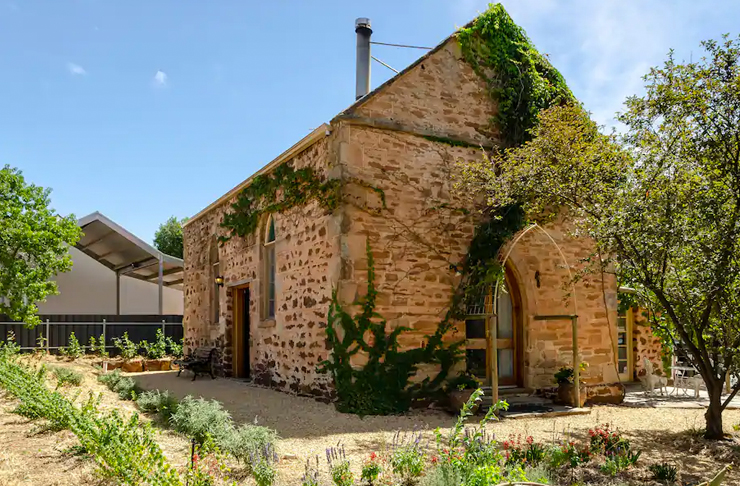 You'll find this Airbnb in the heart of the Barossa Valley in a little town called Lyndoch. The Chapel has seen it all and if you're a sucker for interiors, you'll be impressed, to say the least. It's not hard to see why this beautiful property is one of the most beautiful in South Australia, the old church has kept its ironstone exterior, its old cathedral ceilings and its cottage garden. We suggest hitting the sun-filled atrium and spa after you've spent the day wine-hopping down the Barossa.
My Sister And The Sea
Marion Bay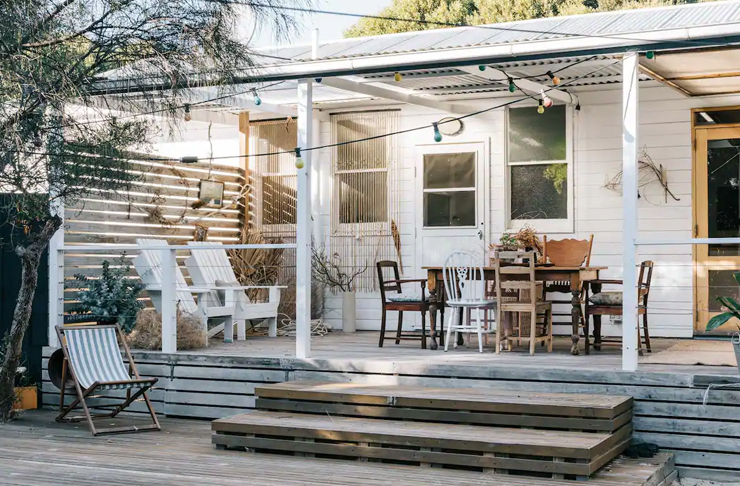 You'll find this charming coastal cottage in the smalltown of Marion Bay, located at the southern tip of the famous Yorke Peninsula. This 1950s-inspired cottage was actually transported from Sweden and there are some serious farmhouse vibes happening on the inside. From a full country farmhouse table and a breakfast bar to a covered deck and secret chill space for reading, games and snoozing, My Sister And The Sea is easily one of the best Airbnbs in South Australia and you need to visit it at least once in your life.
Nest And Luxury Eagle Suite
Inman Valley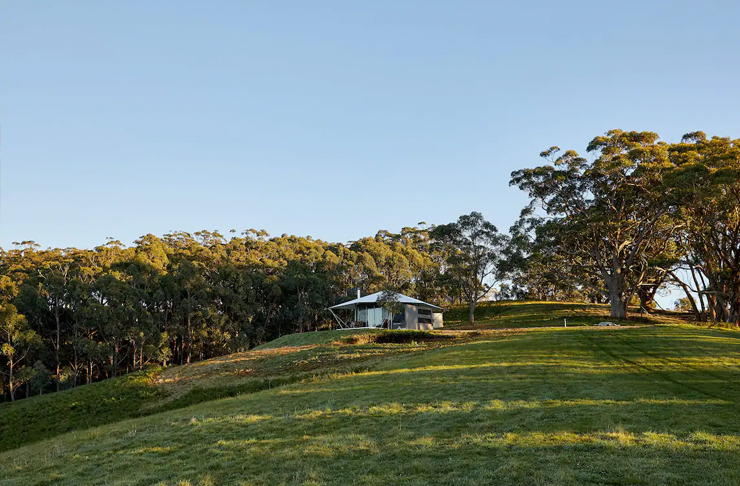 We love Inman Valley for a number of reasons. Not only is the area every bushwalker's absolute dream but it remains relatively untouched and quiet—perfect for anyone wanting to get off the grid a little bit. The Nest And Luxury Eagle Suite is an off-grid, glamping property and yes, this also makes it one of the best couple getaways in South Australia.
And check out this complete guide to Kangaroo Island.
Image credit: Bill's Boathouse, Bill's Boathouse, Ode To The Orchard, Ruhe, The Sky House, Beach Huts, South Of Sub Tropic, The Chapel, My Sister And The Sea, Nest And Luxury Eagle Suite