It should be no surprise that Adelaide, Australia's wine capital, is home to some of our country's most outstanding bars. While we love a good cellar door in the nearby Adelaide Hills, you can taste some of the region's best and most famous drops (say, from Barossa or McLaren Vale) without the drive.
But more than just vino, the city's heart and renowned neighbourhoods like the West End are teeming with small bars shaking up classic and creative cocktails, pouring freshly brewed craft beers, and serving food to match from wholesome American BBQ to fine dining share plates.
You can't plan a visit to South Australia's capital without jamming your itinerary with primo drinking and dining.
To help you, here are some of the best bars in Adelaide.
Maybe Mae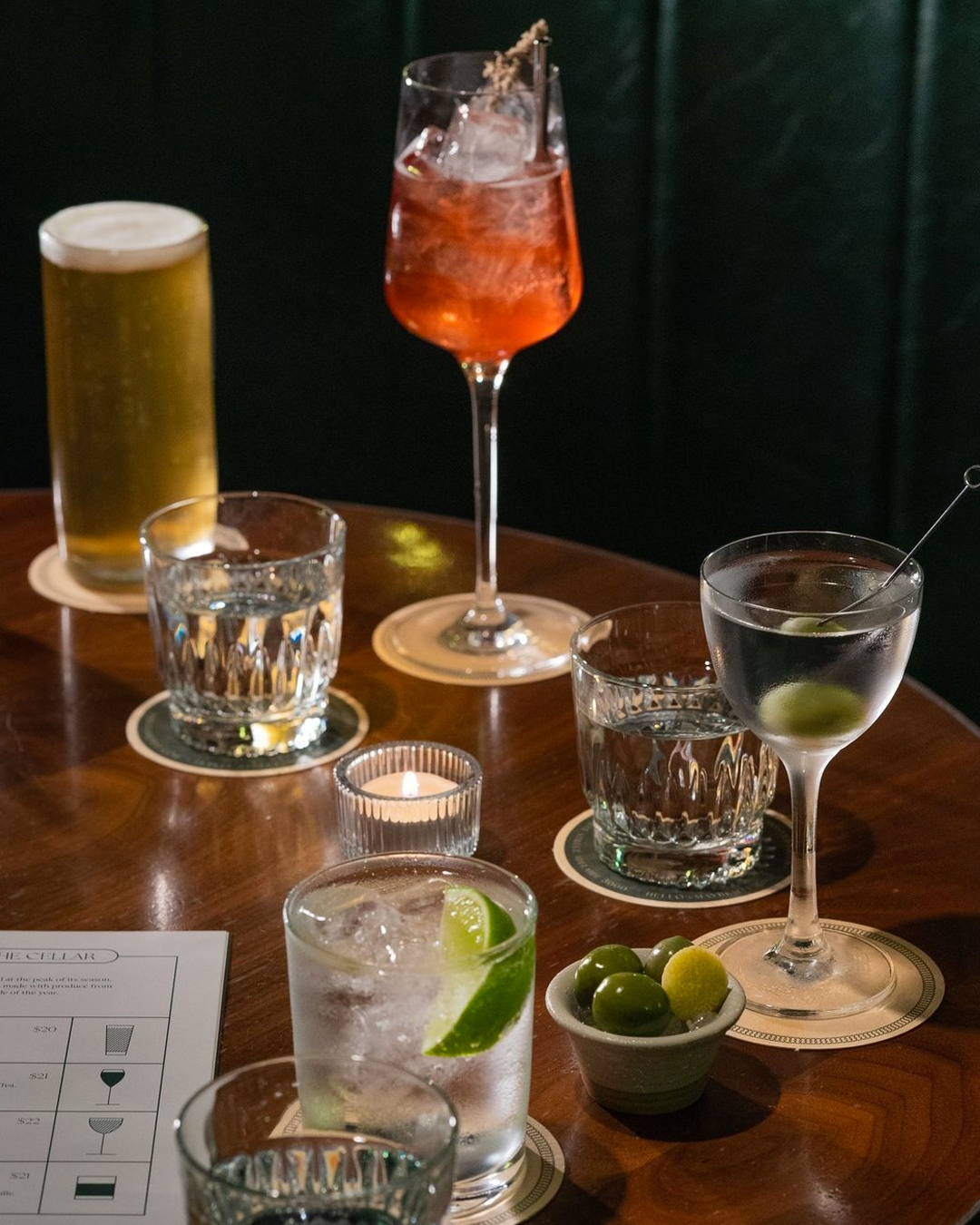 Sometimes the best bars draw little attention to themselves. Hidden away in the tunnel between Peel and Leigh Streets is one of Adelaide's classiest in Maybe Mae. The 1950's speakeasy-inspired bar is first and foremost about delivering some of the CBD's best cocktails, alongside a moody interior and green leather-bound booth seating. The menu favours seasonal ingredients, but expect something like the "Clare De Lune", with Quince Eau De Vie, pear, Vanilla Pucara Pisco and Lillet Blanc, or a staple like the frothy "Bill Murray" with apricot, lemon, whites, whisky and apricot liqueur.
Bank Street Social
Adelaide's Bank Street Social hits a few key points for a list of our favourite bars. The underground venue boasts plenty of local beer and wine, a back bar filled with premium gins and whisky, DJs on weekends, lots of exposed brick, a dedicated stone-cooked pizza menu and a bar built out of recycled materials. But perhaps best of all, the West End bar is open until 3am Fridays, 4am Saturdays, and 1am every other night–making it the perfect nightcap spot for your night on the town.
Hains & Co
Melburnian Marcus Motteram's nautical-themed bar is a must on your Adelaide visit–whether you pine for the high seas or not. Other than nautical décor and beer glass size names like dingy, tanker and tall ship, the laneway CBD bar specialises in gin, rum, whisky and cigars. With its substantial spirit range, you can expect some knock-out cocktails to enjoy with outdoor street seating. You can also sign up for Hains & Co's regular spirit masterclasses and tastings.
2KW Bar & Restaurant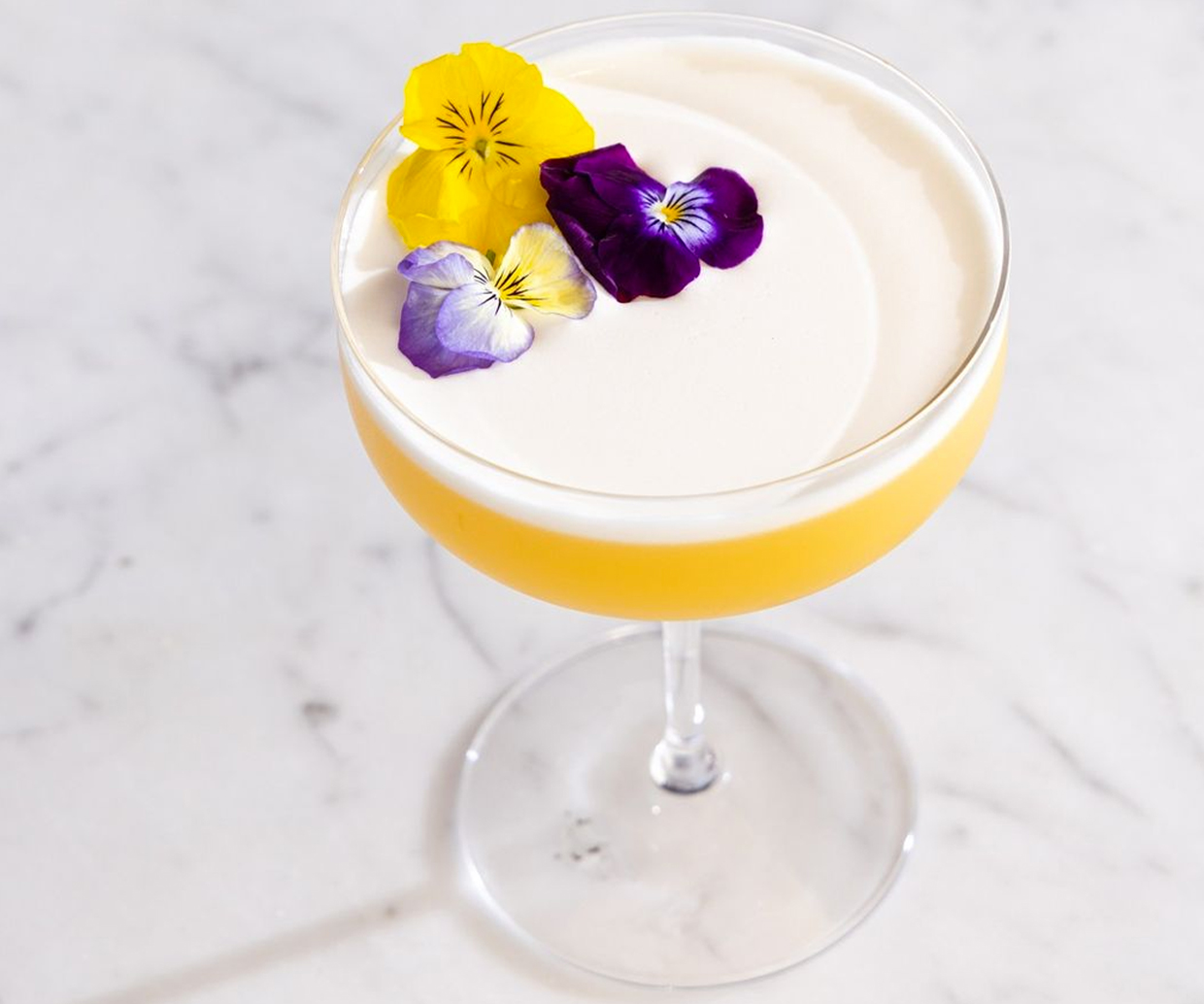 We're cheating by edging into restaurant territory a bit, but we couldn't leave 2KW Bar & Restaurant and its rooftop bar off this list. Look no further if you're after modern Australian dining, cocktails, and outdoor city views. The Palmer Hospitality Group venue sits eight floors up the historic King William building, with a killer wine list to enjoy on the outdoor terrace. The bar menu includes dishes like Shark Bay scallop ceviche, kangaroo tartare or plenty of cheeses and charcuterie.
Leigh Street Wine Room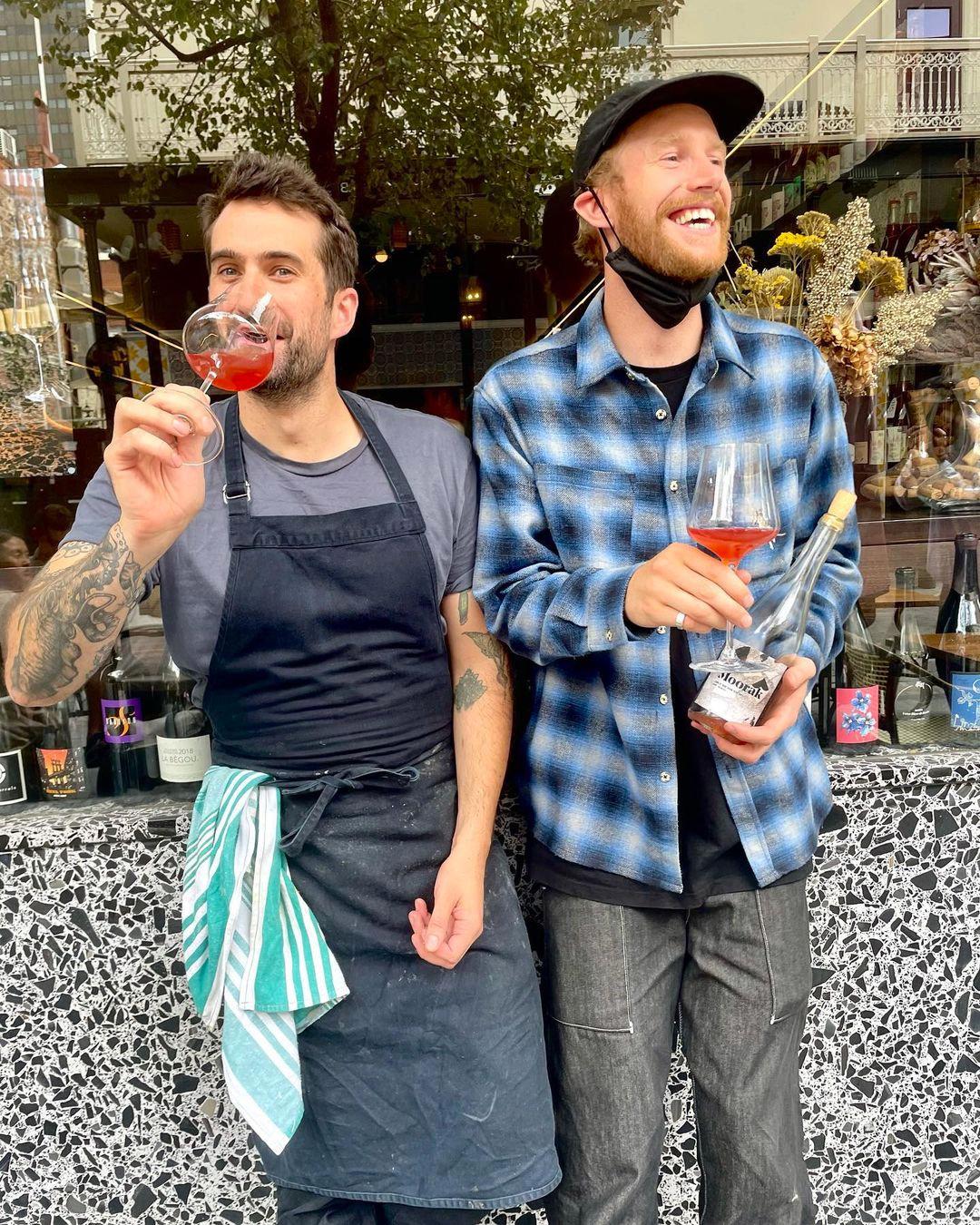 We love a joint that tells us everything we need to know in the name. Although, admittedly, the bar front itself is only signalled by a lit-up "dry cleaners" sign–the space's former use. Leigh Street Wine Room is an intimate 40-seater where you can enjoy over 400 local and international wine bottles that fill the back bar and line the walls amongst eclectic interior décor. As for food, you can't go wrong with a wine-paired chef's selection or offerings like a potato scallop with blue cheese cream, ricotta dumplings or blue swimmer crab spaghetti.
Clever Little Tailor
Another West End favourite is Clever Little Tailor–which bills itself as nothing more than a "quality liquor bar". You can't miss the venue's striking wood and rough, exposed stone façade. Opened in 2013, this friendly Peel Street wine and cocktail bar offers all the comforts of a local favourite, with plenty of class and upscale drink options. Grab some street seating or a leather booth, a glass of top-shelf whisky, a local drop of wine, a rotating tap craft brew and a charcuterie plate.
Mother Vine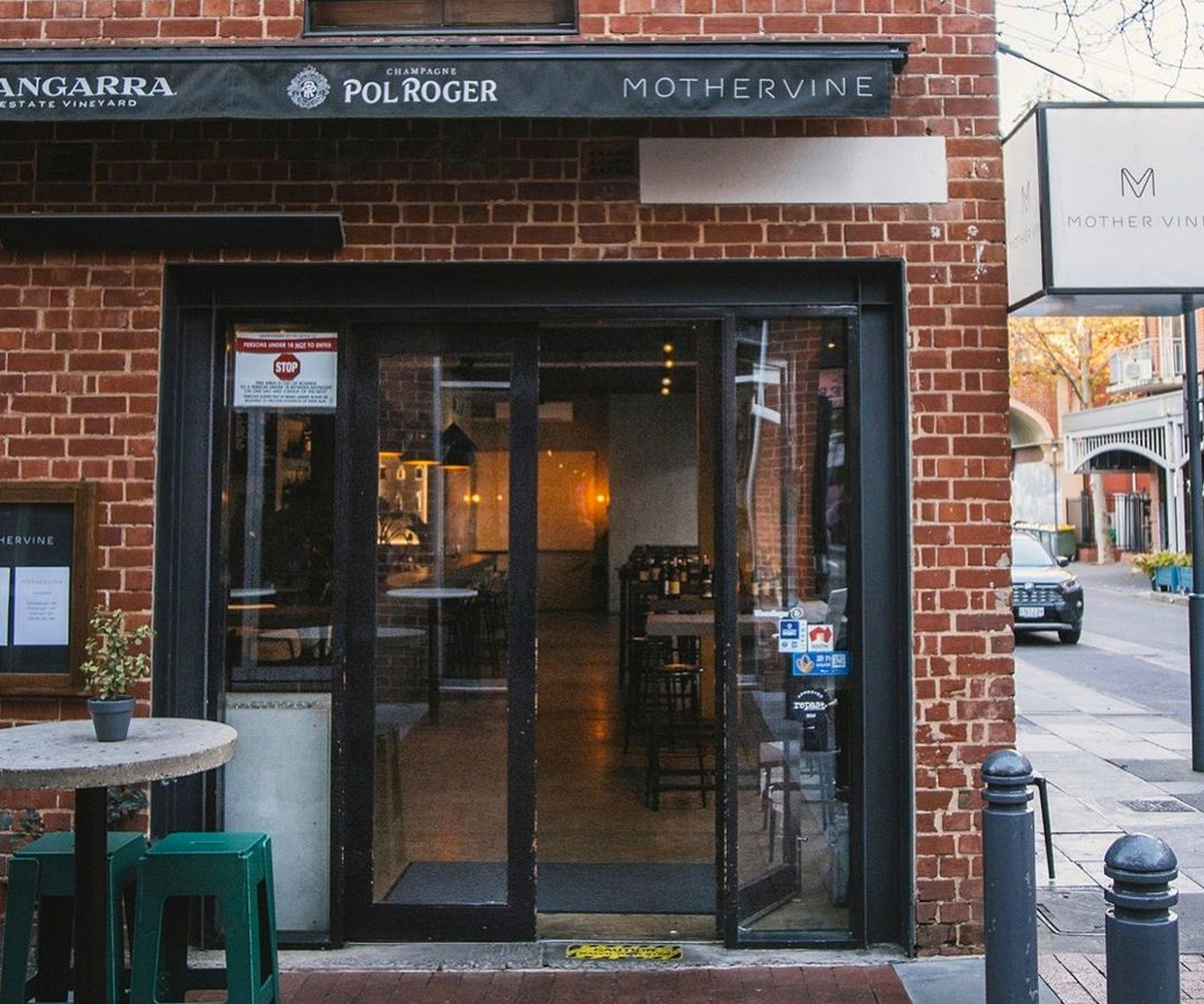 Back in the wine bar category is Mother Vine, this time in Adelaide's East End. Opened in 2014 by a few folks well versed in vino, this indoor-outdoor bar shelves more than 500 bottles of wine to enjoy with a menu of snacks, shares, tapas and hearty mains. Get cosy inside or enjoy the buzzing city sidewalk with a rye old fashioned, a Tassie cider longneck, one of the rotating 20-odd bottles of wine by the glass, a flight of said wines and a bite to eat like the beef ribs or chilli prawn sliders.
Good Gilbert
Good Gilbert takes its name from the two streets it corners–a fitting title for a bar so well known as a neighbourhood haunt. This casual, unpretentious, and community-oriented bar encourages neighbours to join together under one roof and enjoy wines from near and far. You'll also find coffee, craft beers, a rotating bar menu, plenty of lighting and some homely hanging plants. Just look for the giant champagne bottle mural on the venue's side, inviting the entire street in for a drink.
Shotgun Willies And Memphis Slim's House Of Blues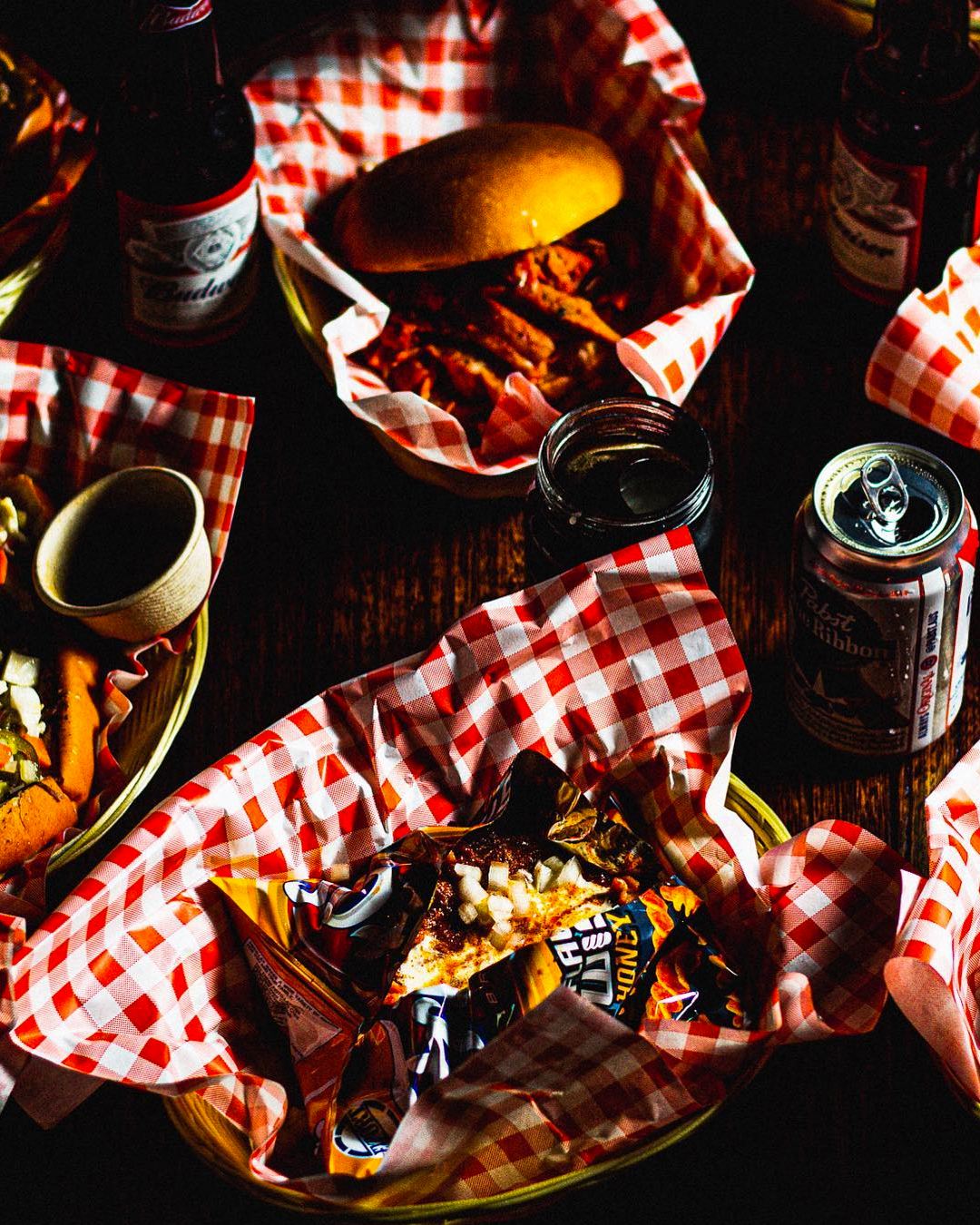 We're definitely cheating here by grouping these two venues together, but they are literally one on top of the other and share an owner. These Americana nostalgia-rich bars are as close as sister venues get. Upstairs is Shotgun Willies, a saloon-style bar with live music honky tonk vibes. That means lots of country music, comically big American draft beer taps, lots of wood, booths and food like a Philly Cheesesteak or a Nashville hot chicken sandwich. Downstairs is Memphis Slim's House Of Blues, a basement bar that pays closer homage to the essence of American blues music. This moodier level also offers live music, which you're more likely to pair with a whisky cocktail or a game of pool.
NOLA
The Adelaide CBD can't get enough of American-inspired bars because next on our list is NOLA. Inspired by the great drinking and dining city of New Orleans, you can correctly assume NOLA is a rollicking good time. You'll find over 200 whisky options, 16 beer taps pouring local, interstate and international brews, and plenty of wine and cocktails to round it off. Of course, there's plenty of Louisiana influence in the food menu, with Cajun and Creole cuisine aplenty and dishes like cornbread with maple bourbon butter, po'boys and BBQ plates.
Malt & Juniper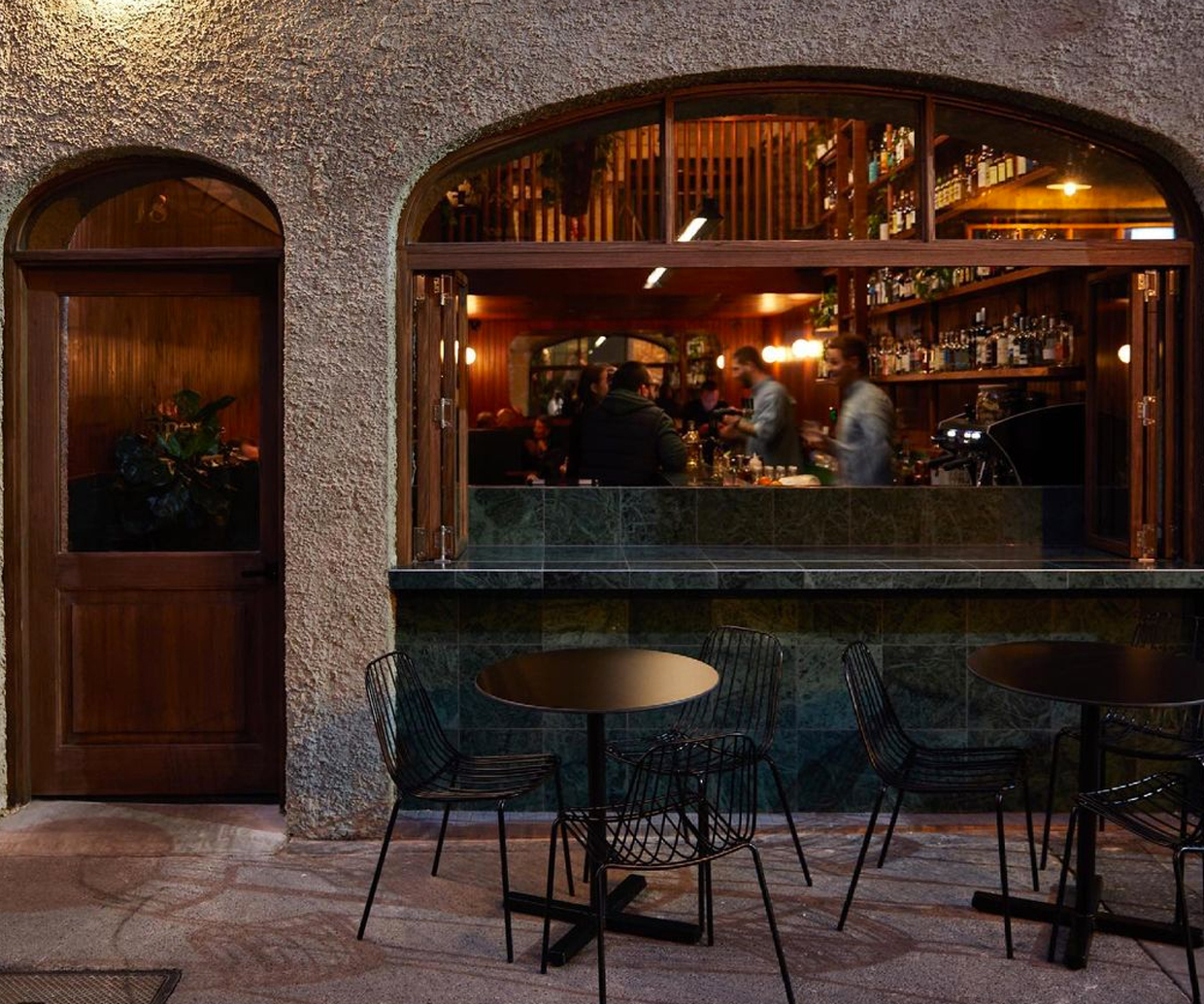 Another Peel Street candidate, Malt & Juniper, spells out reasonably clearly what you can expect on a visit–whisky and gin. This intimate and dimly-lit bar pays homage to classic spirits and cocktails, taking your palette on a journey through gin and whisky regions from Australia and around the world. It takes a sizeable ladder to reach the top half of the back bar shelves where spirits are stored geographically. You can sit at the green marble bar and get schooled or grab a booth and get cosy.
Read on for the best restaurants in Adelaide.
Image credit: Shotgun Willies, Maybe Mae, 2KW Bar & Restaurant, Leigh Street Wine Room, Mother Vine, Shotgun Willies